Site Overview
Dive Centres
Site Type:
Reef and Wall; occasional mega fauna
Depth:

Top: 5M

Median: 18M

Bottom: 25M

Location:
North east of Flying Fish Cove, practically underneath the Sunset Lodge!
Christmas Island's The Morgue dive site is named for the small building on the shoreline which served that purpose. Unlike many other Christmas Island sites, The Morgue dive site shelves quite shallowly with giant acropora and lots of feather stars, as well as all the usual reef fish.
Here is a short video of the fish life that you can expect to see around Christmas Island.  The footage is not all from The Morgue – a lot is from a shore dive just around the corner in Flying Fish Cove where because it is shallow – the colour is much better when filming.
We head offshore from within a few metres of the shore to the shelf.
Quite shallow shelving at this point (about 35°) and we encounter a White Square Rockcod; also known under the pseudonym of Thinspine Grouper.  (To be clear, Gracila albormarginata, in the Serranidae family) – but look at his face – it's like he's got a Loan Arranger mask on and a lovely smile – looks like he got out of the seabed on the wrong side this morning).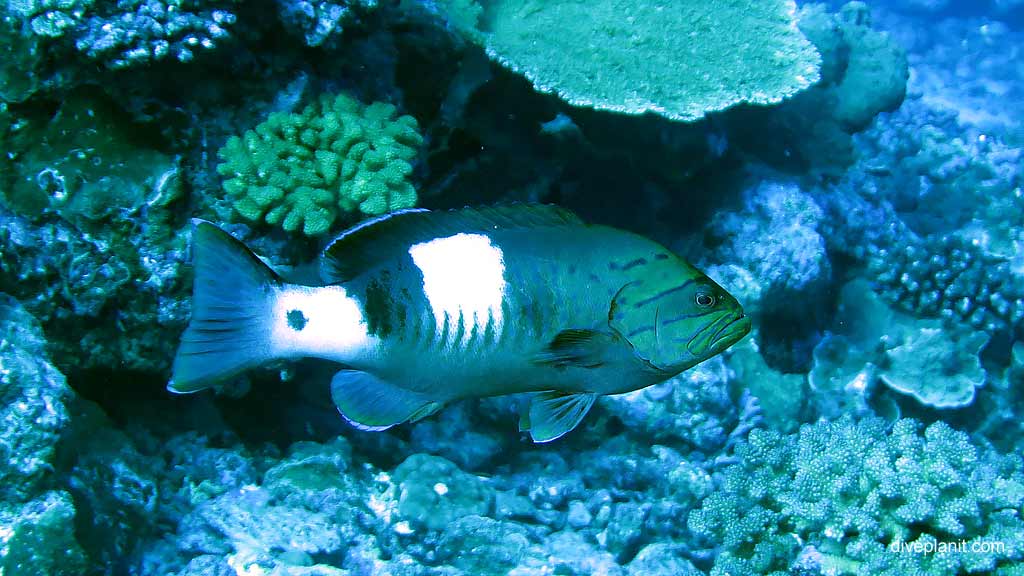 Masses of very large coral and Feather Stars.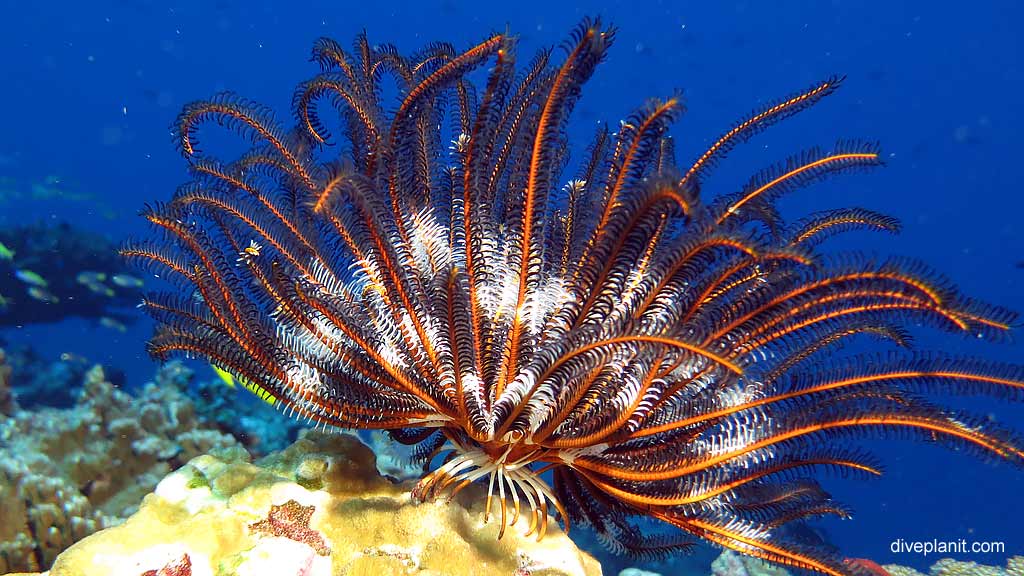 The best section is at about 25 m; and it's very easy to work your way back up to 5 m for the safety stop.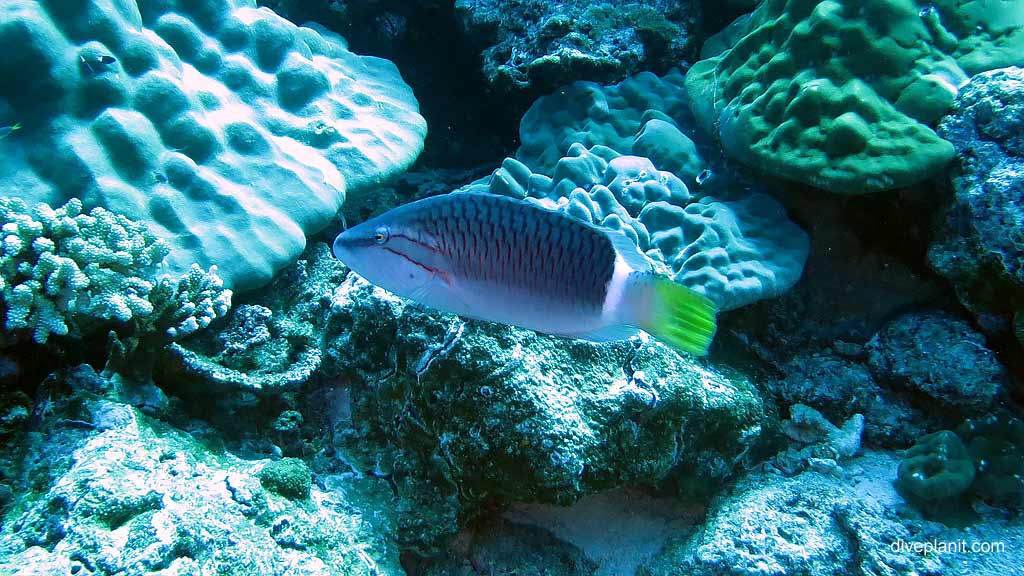 Not as many fish as Flying Fish Cove but the coral is much larger here.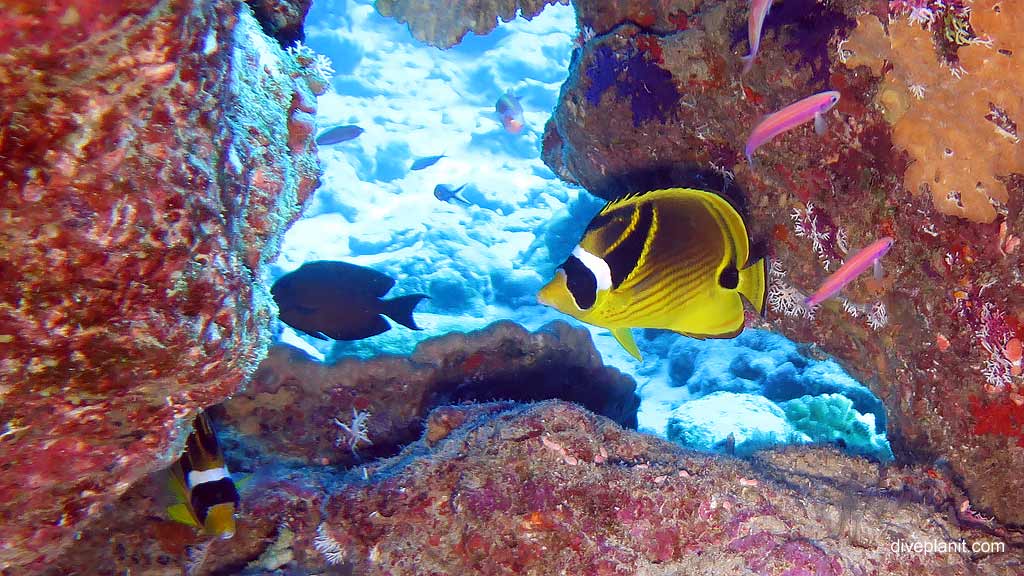 You'll find the gilded triggers on almost all the dive sites.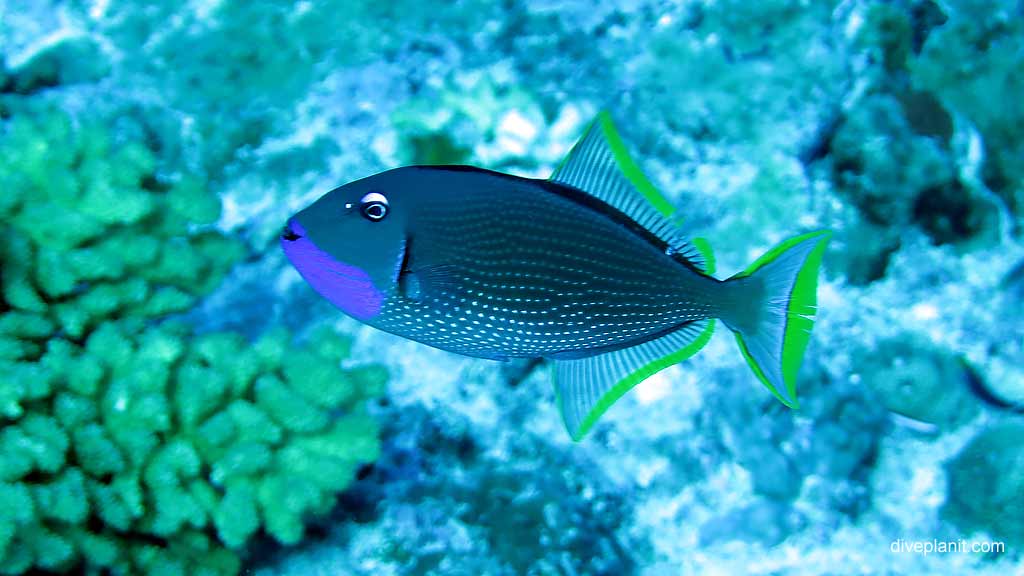 And the fish diversity is just the same as everywhere on Christmas Island: you'll see giant triggers (common as muck), and…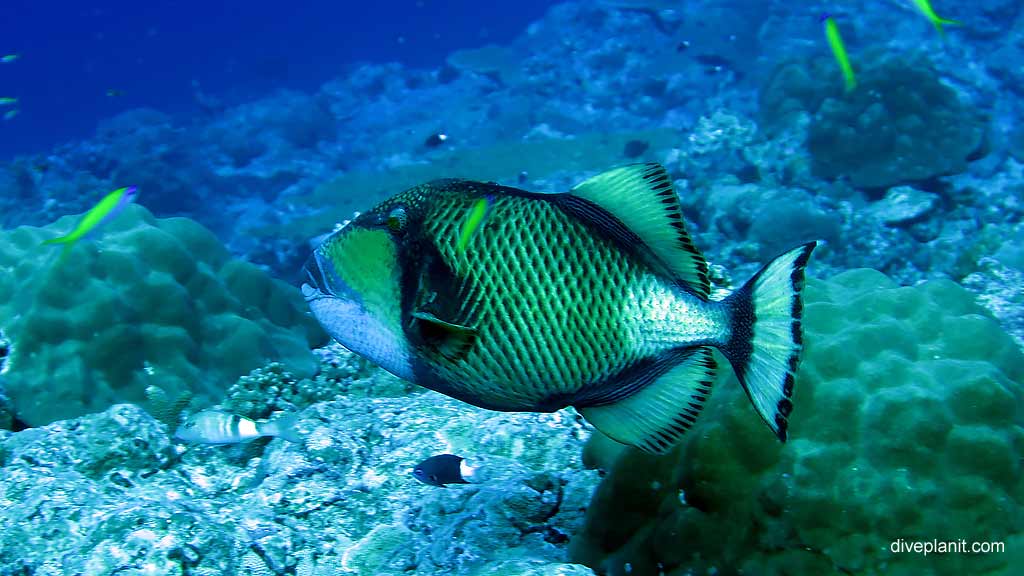 swimming right over the home of the relatively rare Ribbon Eel.