Overview
The well-established Dive Gizo is owned and run by Kerry and Dan Kennedy. They offer various PADI training courses, casual diving and have gear for sale as well as a selection of local handicrafts.
Their dive centre is just on the edge of the town centre but they have their own jetty, and a wheelbarrow to get the gear across the road and down their jetty.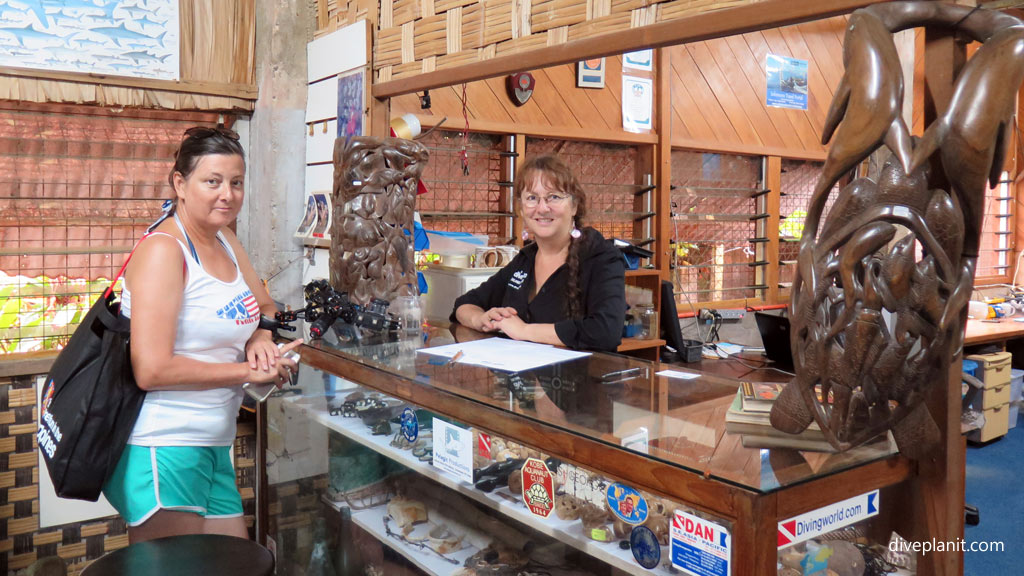 They have plenty of gear for hire, tanks and weights. They do have Nitrox, but it tends to be a little bit pricey due to the distance the oxygen has to travel from Honiara.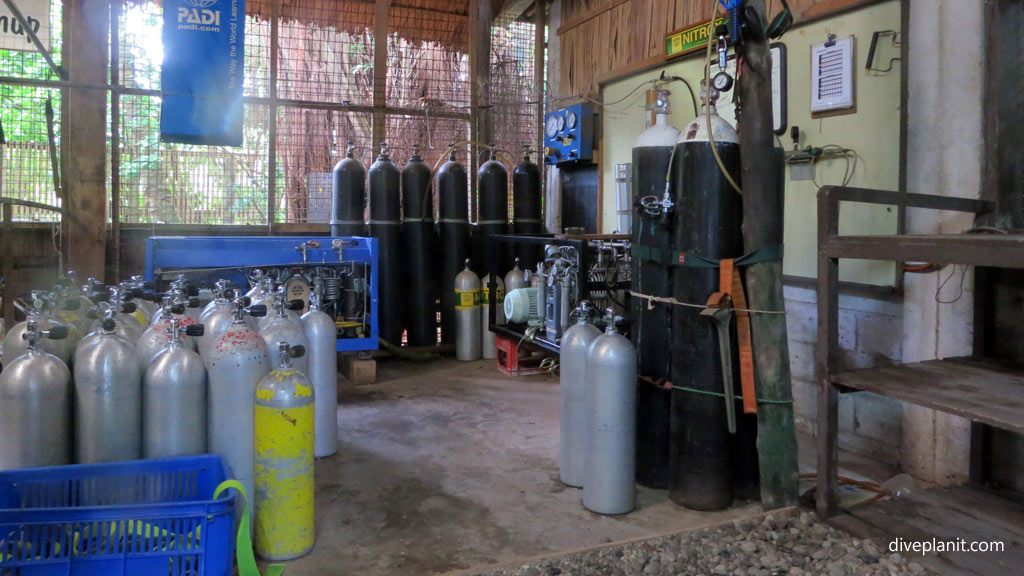 There are sites close at hand and others about 30 minutes away. A double dive can be completed in the morning or if it is somewhere like the Toa Maru and Grand Central Station which are both deep dives, or dives on the other side of Ferguson Passage, it becomes a day trip with a barbecue lunch.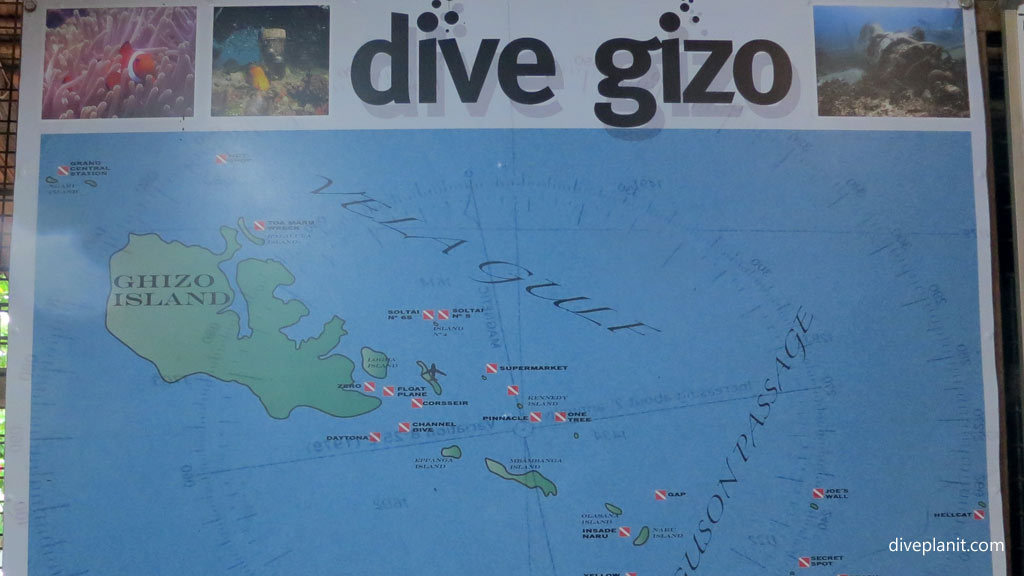 They have two very experienced dive guides, and two very experienced skippers; in a place where there are no GPS units, this is quite important. They also happen to be excellent cooks.
Their boat is same as most of the boats in the Solomon Islands except that it has twin outboards and a shade cloth which runs a full length of the boat. There's also dry storage up front too. They know all the best sites around and will take you as far as time and tide allows.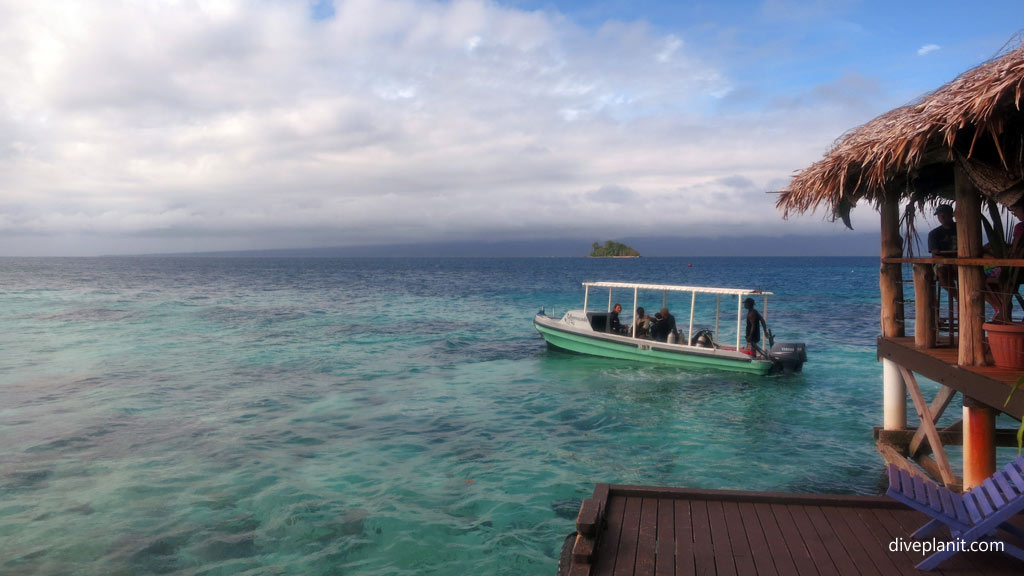 Pricing for Dive Gizo staying at Fatboys Resort only until 31 March 2020
AUD
7 nights Couple/Honeymoon Bungalow (double/twin-share) with 12 dives
1596
7 nights Beach House (quad-share) with 12 dives
1236
7 nights Deluxe Overwater Bungalow (double/twin-share) with 12 dives
1776
Included: accommodation, continental breakfast daily, airport transfers in Gizo, 12 dives, tanks, weights, air, boat, dive guide. PLUS bonus value: half day polycraft boat hire (fuel not included), one day guided village walk tour and use of SUP's, kayaks and snorkeling gears.
This pricing is based on the Stay 7 Pay 6 Fatboys deal, and the Buy 5 Dive 6 Dive Gizo deal.

The per person pricing above is indicative only: we show 7 night with 10/12 dive packages at high-end and lower-end rooms (singles & doubles) for the purposes of comparison. We can give you a price (and availability) for any combination of nights/dives you wish to undertake, which will include any discounts due to you as part of that package, and any exclusions, or items payable at the resort. Use the [Enquiry Form] button to give us your exact requirements and we'll give you the best deal we can.
Facilities
| | | | | |
| --- | --- | --- | --- | --- |
| Training School Type: | PADI | | Nitrox Fill: | |
| Air Fill | | | Number of Guides | 2 |
| Gear Hire | | | Number of Boats | 2 |
| Gear Sales | | | Number of Dive Sites | 20 |
| Gear Servicing | | | Accommodation | |
Location
Find PT-109 Bar and Restaurant; turn around and look for the signage
What to expect
The dive schedule is usually planned a day in advance based on the numbers and experience of the dive guests, and the weather conditions.
If they have more than four divers they can take two boats: one with the refills and lunch and one with the divers.  Also, if they are diving out eastwards, the dive team will pick you up from Fatboys Resort if you're staying there which saves about an hour at each end of the day.
Otherwise its meet at the dive shop and set up the first tank with your gear which will be taken to the boat for you.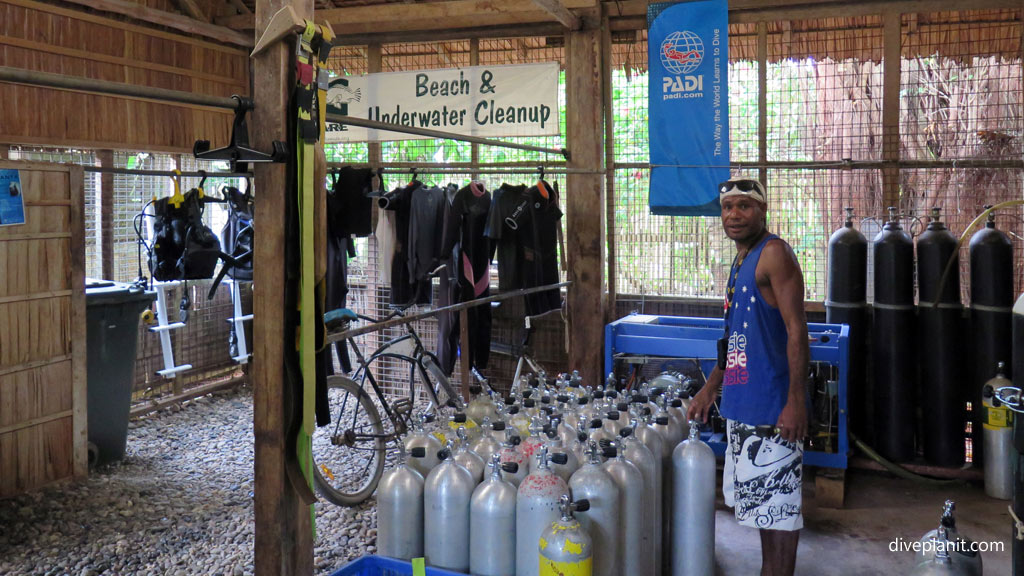 Once on the boat, there's a quick check to ensure that you have everything before we head off to the first dive site. Ruben our skipper knows the boat and water well, and so minimises the bumps and spray.
Most sites have a mooring buoy and once secured, our dive guide gives the dive brief.
This this is especially important on this dive as the bottom of the wreck we are diving (the Toa Maru) is at 37 m, so we agree a profile that will keep us out of deco yet still give us an hour on the wreck.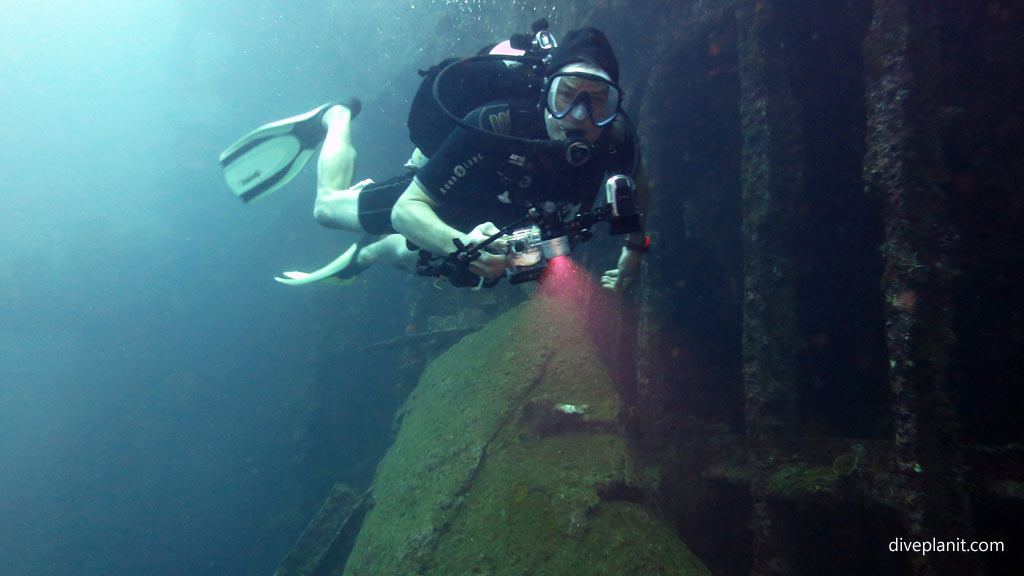 After that we quickly slip into our gear just sitting upright in their holders next to us and backward roll into the clear blue water.
With the viz being about 30 m we sit below the surface and signal to start the dive; we can already see the dive site laid out before us.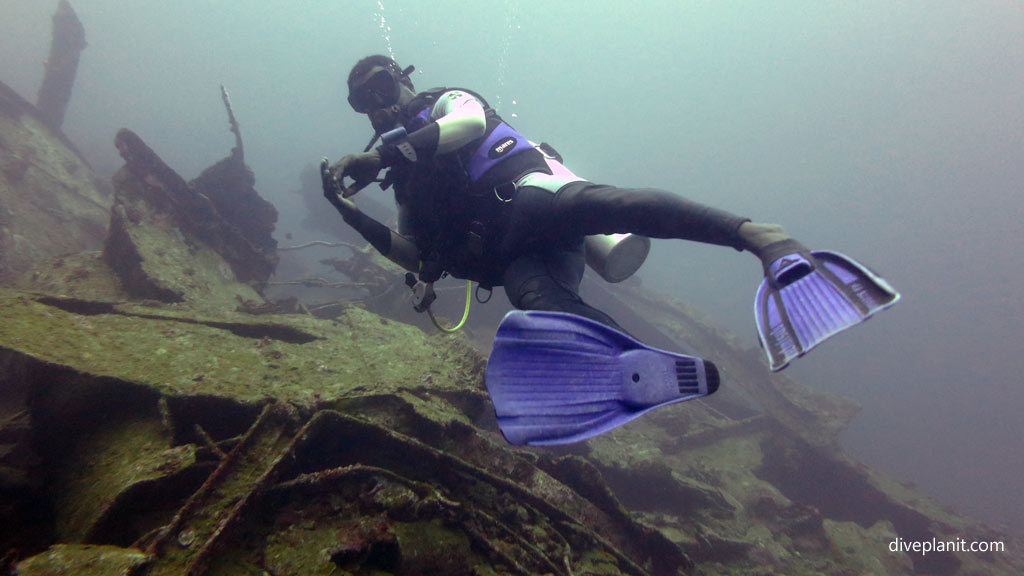 Our guide knows the dive sites inside out and knows how to get the best of a deep dive. We run a couple of minutes off deco most of the way from 30m back to 16 m swimming up partially through the holds, partially on the outside of the ship.
We can then spend the second half of the dive on the port side of the ship which is effectively a coral reef from 14m to 8m.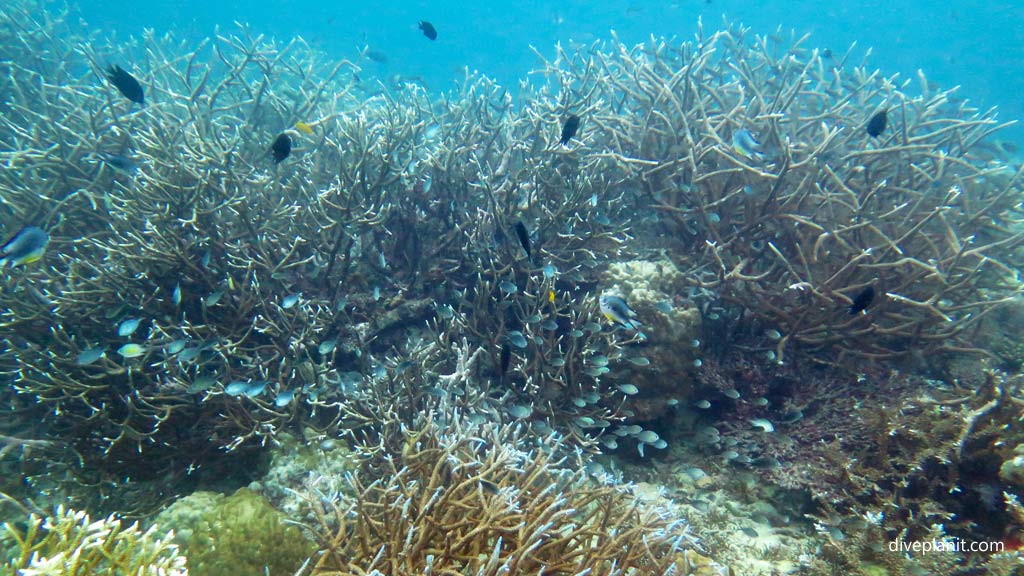 The exit is via a short ladder so we de-kit and hand the gear up first.
Lunch is prepared, cooked and served on a remote beach to allow for a good two-hour surface interval. In our case we have one of the tastiest lunches of my entire stay in the Solomon Islands: barbecued pumpkin, aubergine, reef fish and stir-fried rice served on large leaves. Bonus no washing up!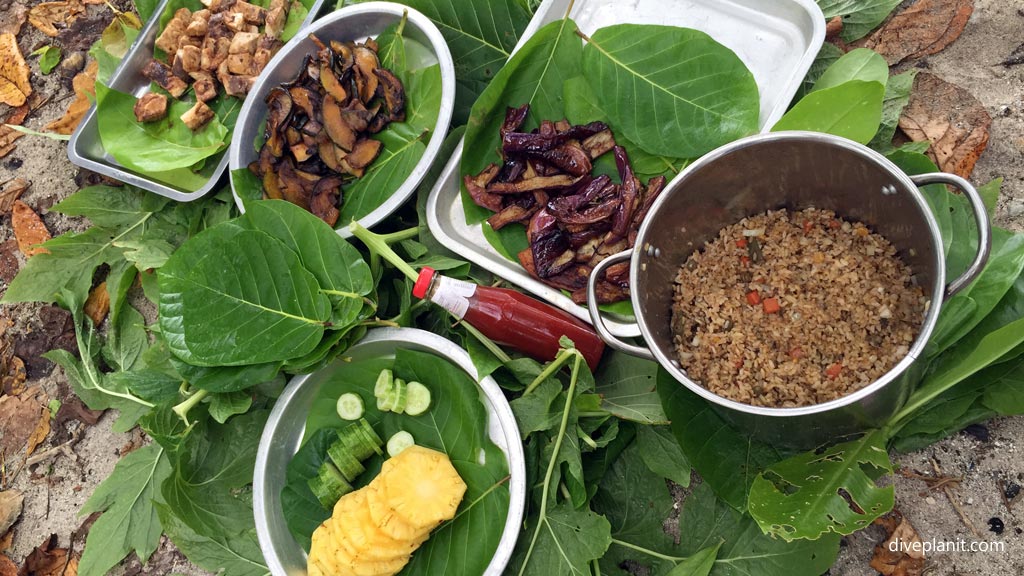 The second dive runs pretty much like the first: we plan the profile and get a good 60-minute dive even though we spend most of it at 24 m. It was in fact, Grand Central Station, a dive site just 100 m off the beach where we had lunch – it was hardly worth starting the engine for.
At the end of the second dive, we enjoy the short 20 or 30 minutes run back to dive shop jetty.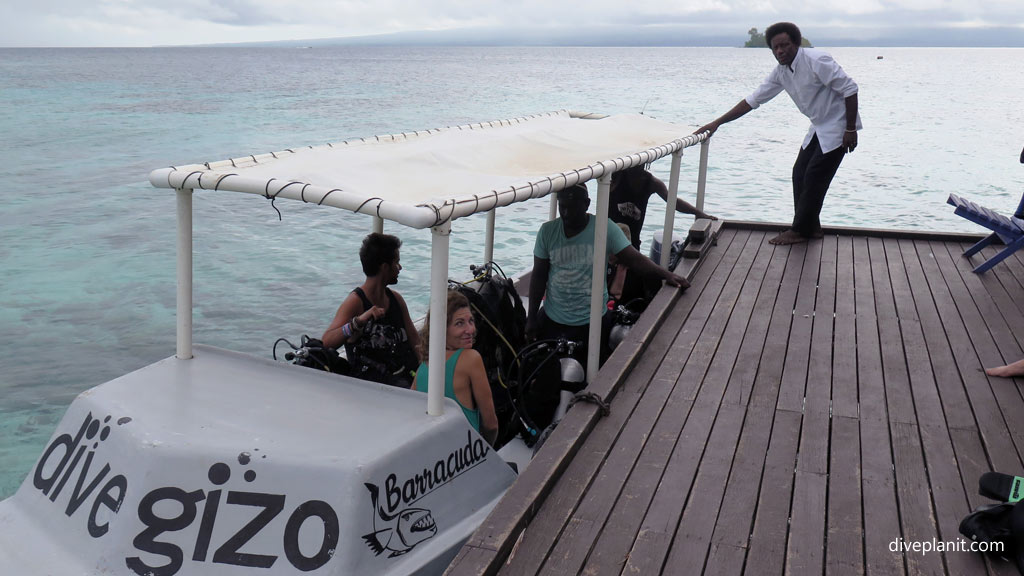 Pricing / availability enquiry