Site Overview
Dive Centres
Site Type:
Scenic Reef with Gorgonians and macro
Depth:

Top: 5M

Median: 20M

Bottom: 30M

Location:
At the western tip of the islands just the other side of Ferguson Passage from Gizo, Solomon Islands
Secret Spot dive site near Gizo in Solomons Western Province is a steep sided slope that runs into a vertical wall and then from a steep wall back into a steep sided slope with a couple of gullies towards the end. As such it provides a great variety of terrain and hence the critters that you find on each.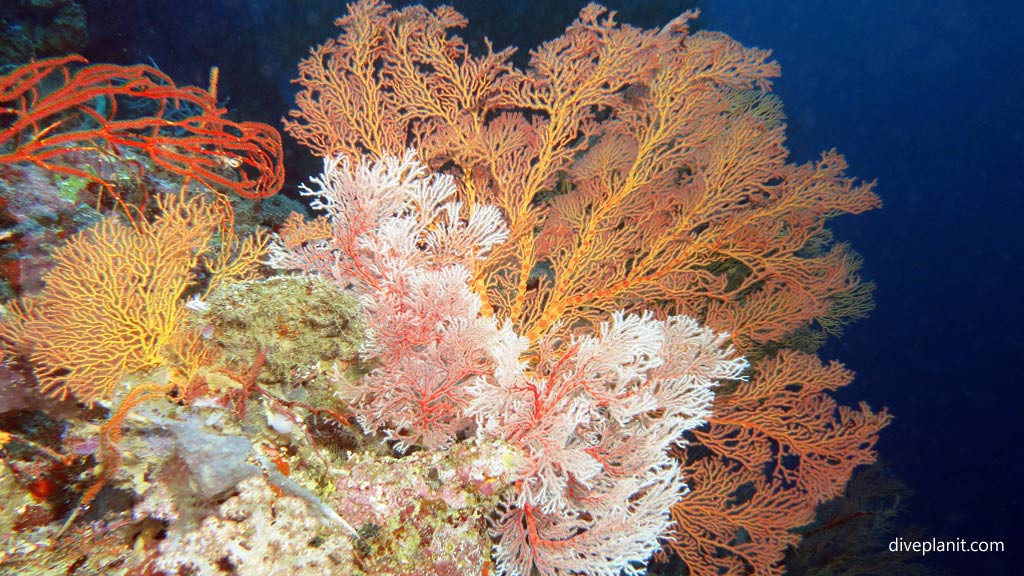 You can start at about 20 to 28 m with the gorgonians and move gradually up and along the slope and wall as you go.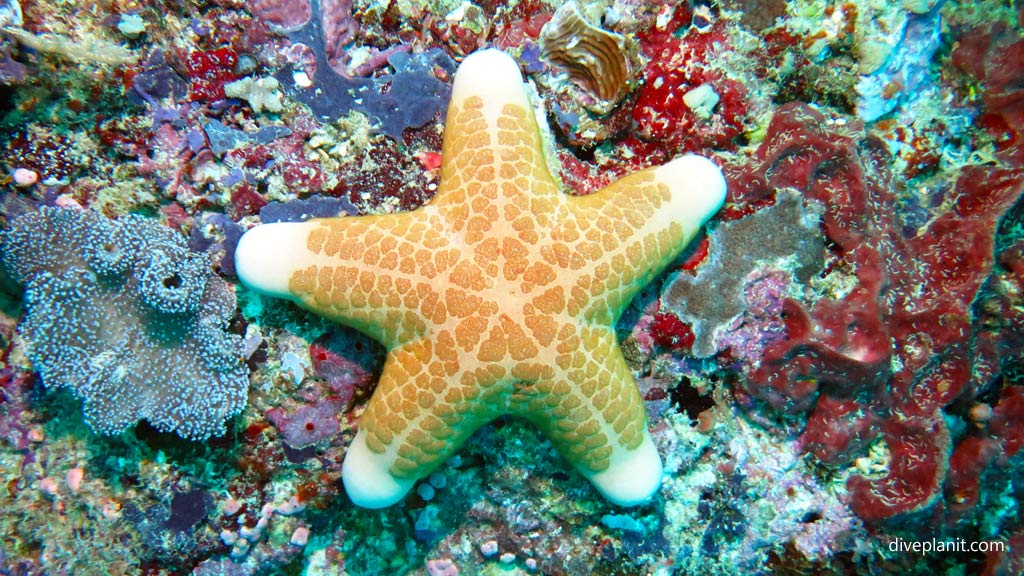 There are there is a great variety of reef fish all the way along, and hanging out in the blue are unicorn fish, surgeons and the odd shark.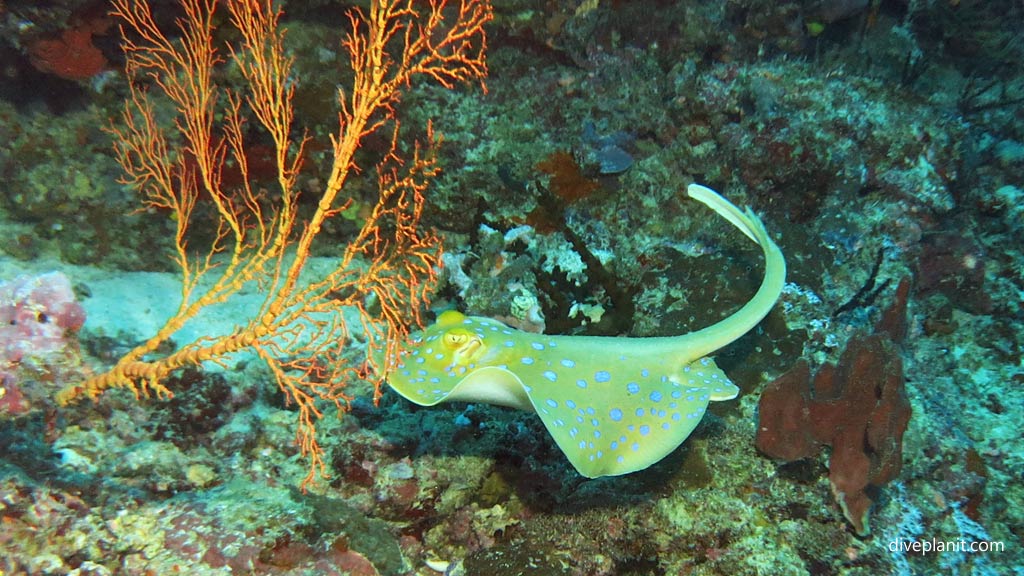 On the slope side, depending on that part of the terrain, you'll find Pennant Bannerfish in the coral,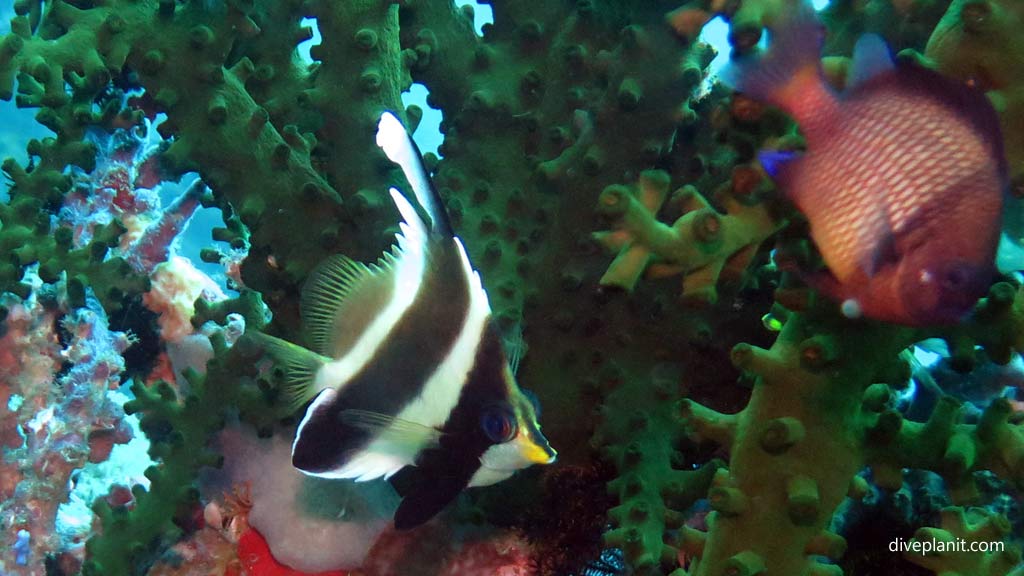 Fire Dartfish on the sand very close to their holes, and
… just drifting through the landscape in pairs, Butterflies like this pair of ornates.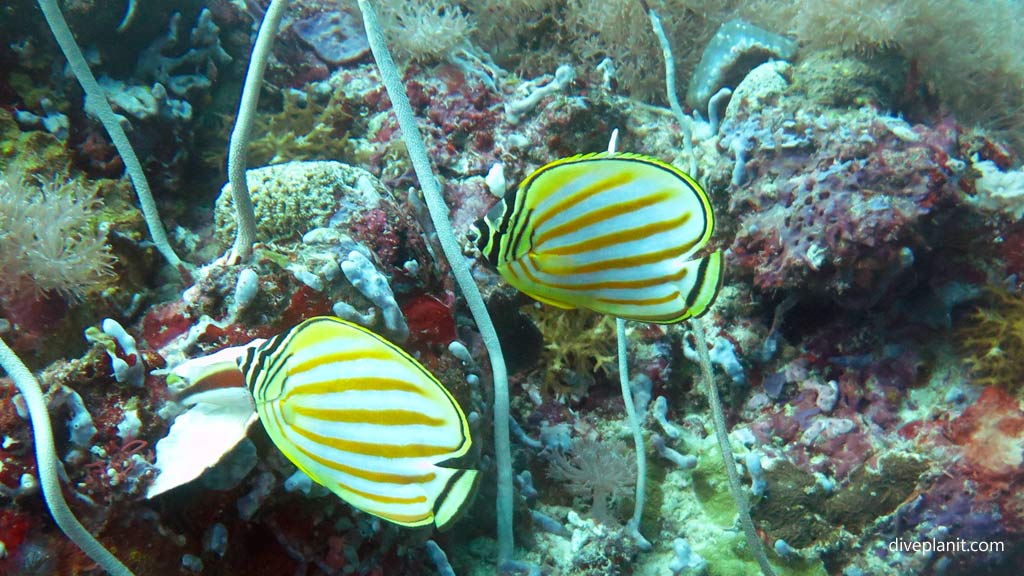 There's quite a bit of macro life on the slope too, such as this Sarasvati Shrimp in Xenia soft coral.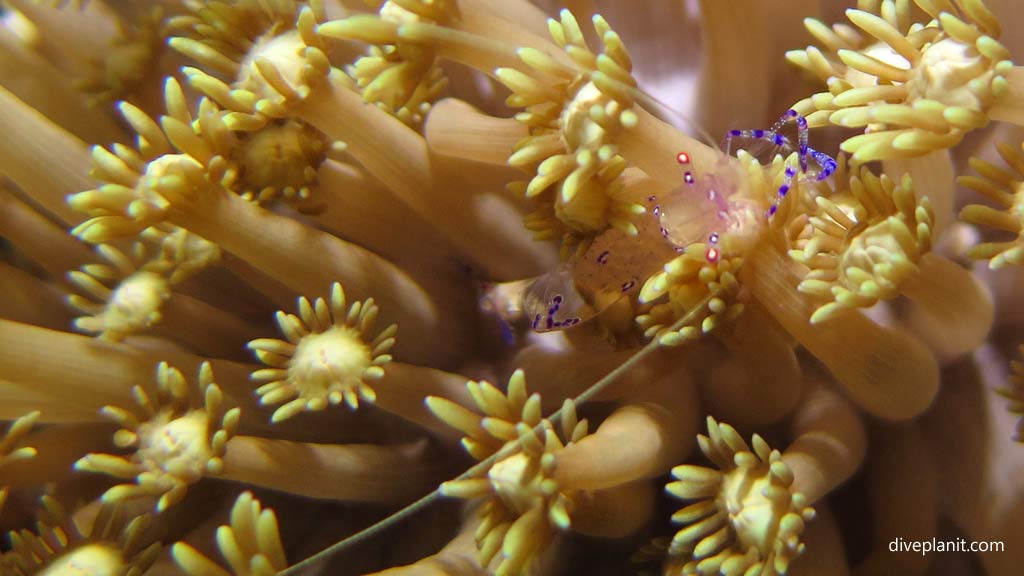 The Nudis here are enormous, the biggest I've seen in the Solomons; as well as some of the prettiest, like this Willans Chromodoris.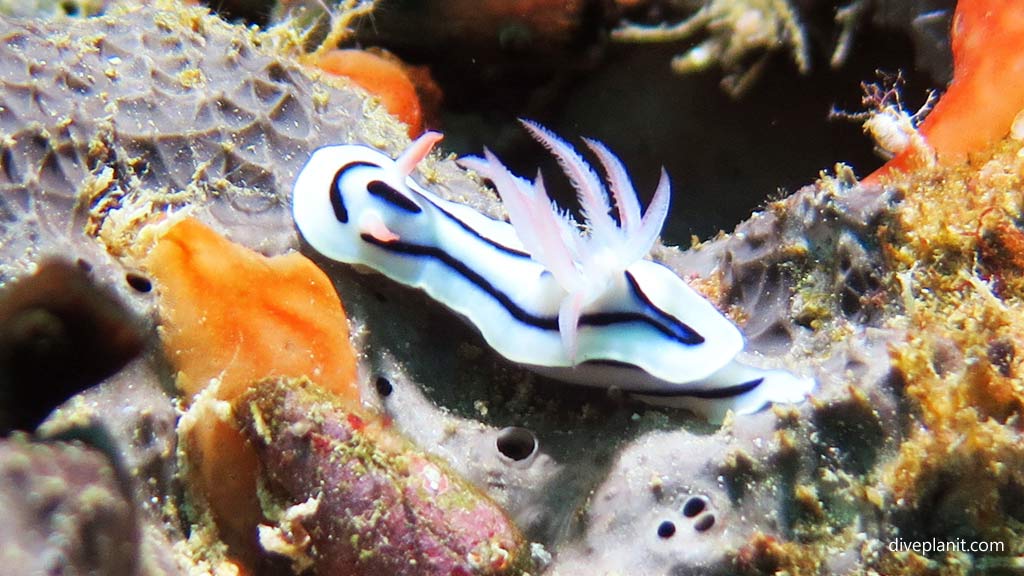 There are quite a few deep ledgers, almost caves, where the night fish such as the soldiers and squirrel fish are hanging out. There was a Barramundi Grouper hiding in there too.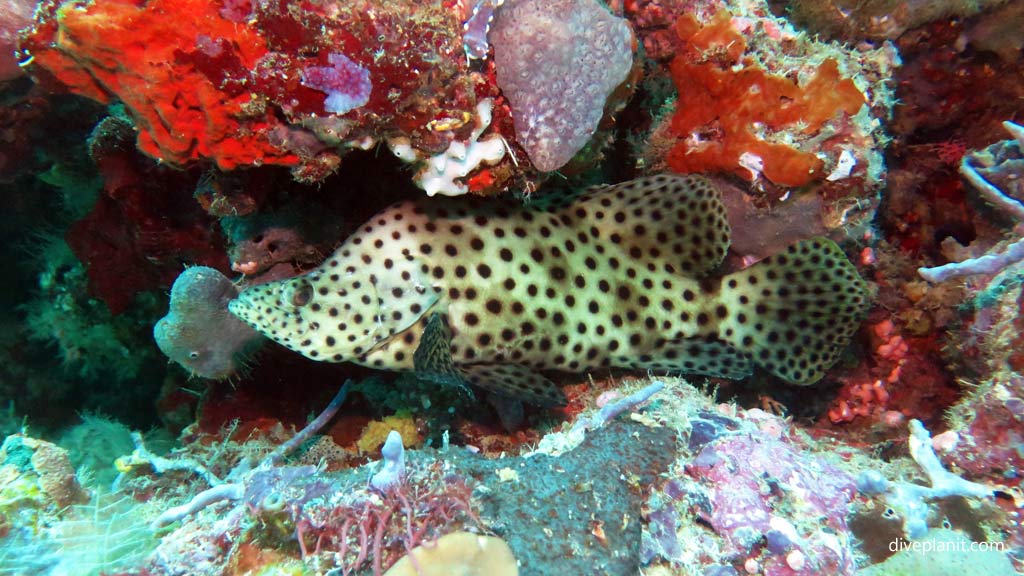 And one of my personal favourites, the playful Hawkfish, who love to play hide and seek with divers.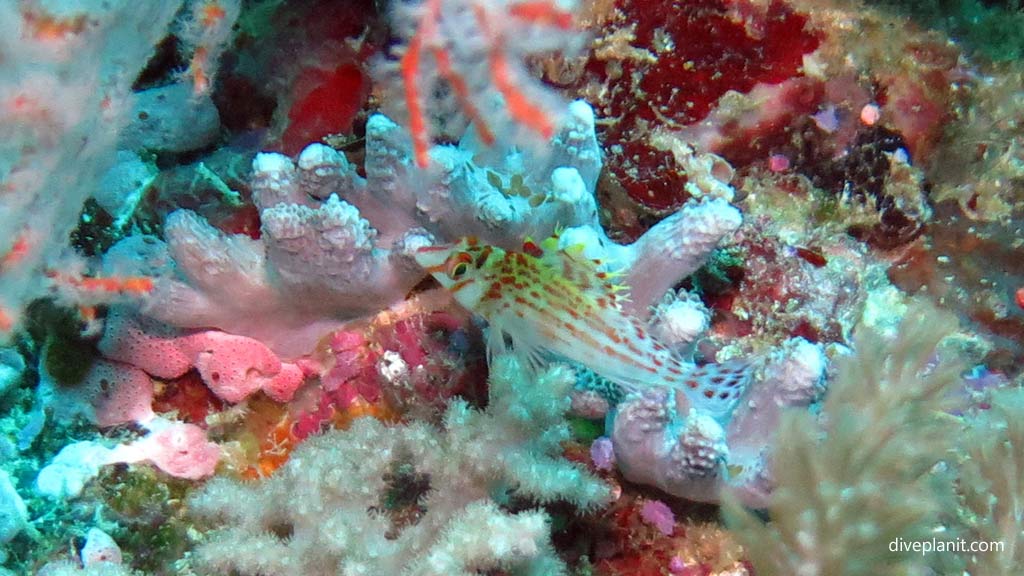 Back up at 5m for the surface interval you'll be entertained by a colourful show of anthias.