South Australian winery Taylors Wines has partnered with the Sydney Institute of Marine Science (SIMS) to launch a fundraising campaign to save Australia's endangered White's seahorse (or Sydney seahorse) from extinction.
The SeaBnB campaign is appealing to Australians to help fund a program to provide safe haven for the endangered population of White's seahorses in Sydney Harbour, and help restore seagrass habitats.
100% of donations (less any transaction fees) go directly towards SIMS' research projects with the aim to fully restore the seahorse's natural habitats and give these animals a fighting chance to avoid extinction.
The campaign brings together two research projects: Operation Posidonia, a program that is helping restore seagrass habitat in Sydney Harbour, and the Seahorse Hotels initiative, in which wire cages have been installed to provide shelter to juvenile White's seahorses bred in captivity at SEALIFE Sydney Aquarium.
According to Taylors Wines third-generation Winemaker and Managing Director Mitchell Taylor; "Seahorses, much like grapevines, are an indicator species that raise the alarm to serious climate-related issues. It's very important we do what we can to reverse their population decline before it's too late."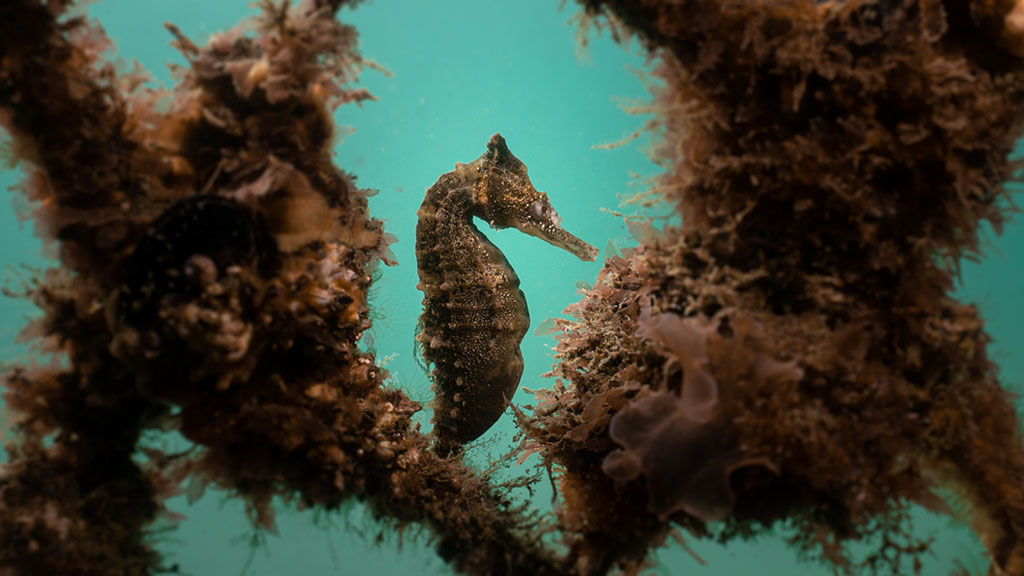 The Sydney seahorse is endemic to the east coast of Australia and is one of only two seahorses on the planet to be listed as an endangered species. Their preferred homes, the underwater seagrass meadows known as Posidonia Australis, are declining at a rapid rate, the same rate as our beloved coral reefs.
According to SIMS, the survival of this seagrass species is crucial in the fight against climate change. It has the ability to slow climate change by storing carbon 30 to 40 times faster than terrestrial forests. And while being home to beautiful sea critters like the Sydney seahorse, the seagrass helps filter the debris in our oceans, making them the picturesque clear blue waters seen in tourism ads around the world.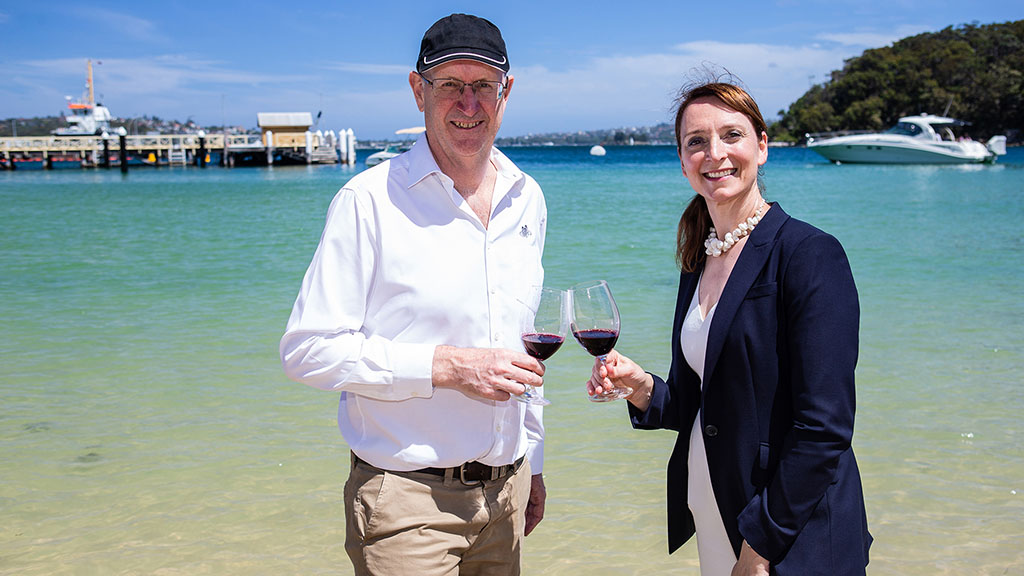 SIMS CEO Martina Doblin explains; "Many people don't realize that changes in the earth's climate system impact both terrestrial and marine ecosystems. Every second breath we take is from our oceans. The SeaBnB initiative is an important project that brings together two areas of research – restoring seagrass meadows in Sydney Harbour, and artificial seahorse habitats for the endangered Sydney seahorse."
The goal for the SeaBnB initiative is to raise $150,000 which will enable SIMS to fully restore select areas of seagrass meadows that have been lost. In turn, this creates the opportunity to reintroduce a herd of captive-raised seahorses to their natural habitat.
Donations of any denomination can be made at SeaBnB.com.au or selected from the list of luxury SeaBnB seahorse accommodation packages.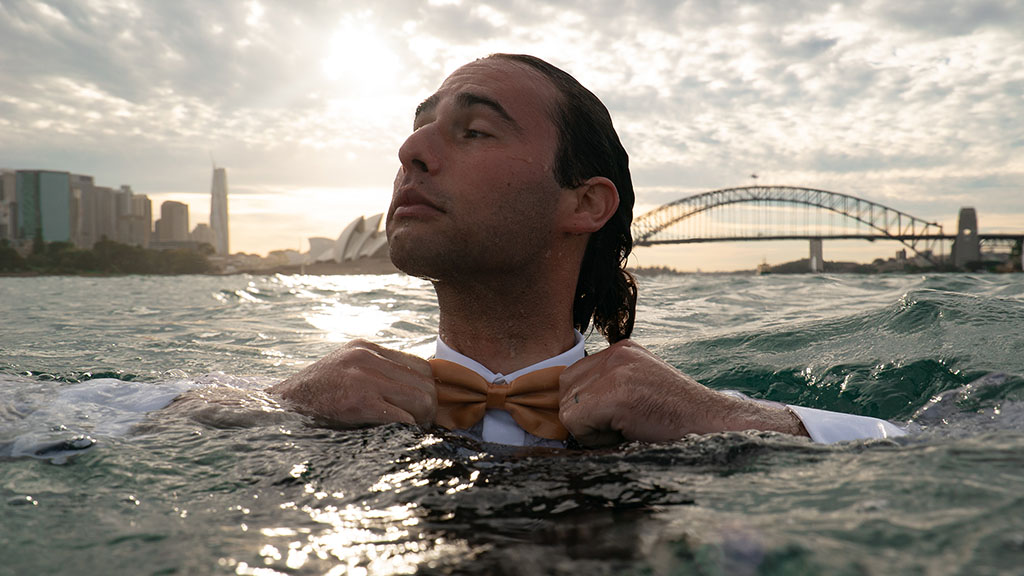 Australian record freediver Adam played the part of underwater hotel concierge for the incoming seahorse guests in a short film about the initiative.
"We have some incredible marine life in Sydney. I think most people in the city don't even know what an amazing underwater world is all around them," Stern said.
"It's hard not to notice the deterioration of marine habitats all over the country. Without projects like these, we're going to continue to see the degradation of these underwater environments. In addition to donating to the cause, I reckon all Australians should grab a mask and snorkel, jump into the ocean and explore. I think once people see what a special thing we have, they'll realize how important it is to protect it."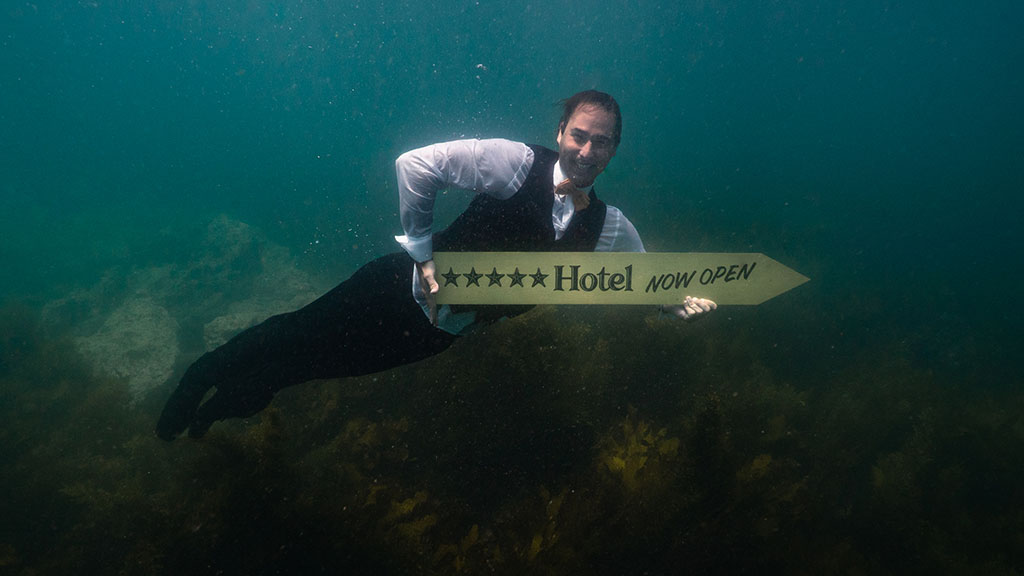 Funds raised for this campaign directly support three phases of SIMS research and restoration projects.
To kick start the campaign and Phase 1A of the project, Taylors has chipped in $10,000:
Phase 1A is to develop a greater scientific understanding of the success of extending the seahorses' natural seagrass habitat with the temporary SeaBnB structures
Phase 1B will trial the restoration of Posidonia meadows in areas of Sydney Harbour where they have drastically declined
Phase 2 of the project will be the rehabilitation of Posidonia seagrass in one major site in Sydney Harbour
Phase 3 will be the rehabilitation of the Sydney seahorse populations in Sydney Harbour. This will be based on the successful rearing of seahorse babies with a partner organization, followed by the reintroduction of seahorses to the established Posidonia site
Donations to the SeaBnB initiative, as well as additional information about the project, is available at www.SeaBnB.com.au