Most of us start diving to explore a new world, and we keep diving because we become fascinated with what we find – we want to understand what we're seeing and experiencing. The SSI Marine Ecology course provides the perfect 'big picture' framework of knowledge for every diver to grow their understanding with every subsequent dive.
Teaming with Ocean First Education, who develop and deliver engaging marine science curricula for divers, students and working professionals, they developed a series of on-line courses – the foundation stone of which is 'SSI Marine Ecology'.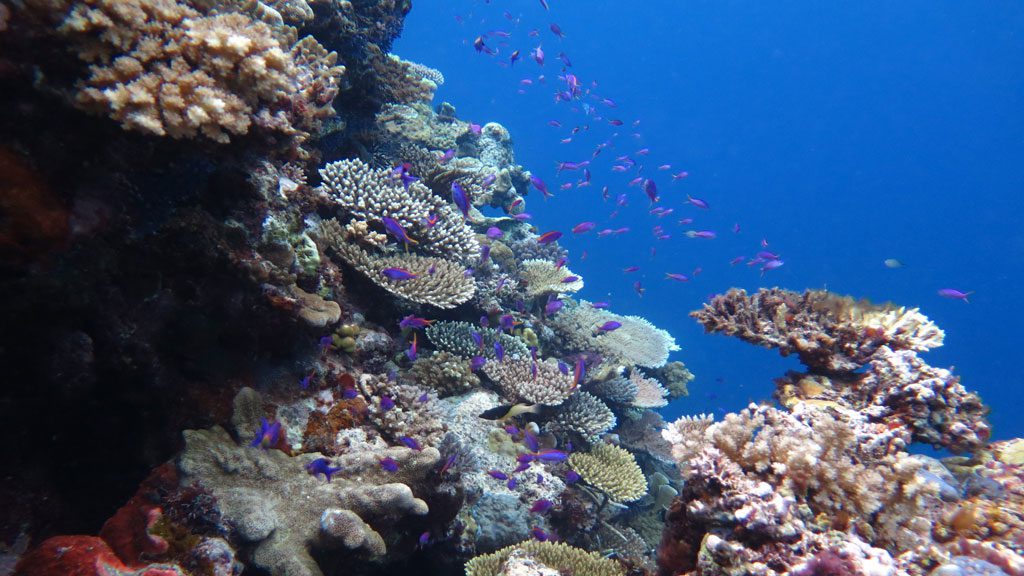 It's not often that a course aimed at a broad audience hits the mark so well. Helped, by good structure, clear diagrams, interspersed with short videos, and written in a straightforward (not dumbed down) language, this course covers the ground in a logical manner from the different marine ecosystems, through the diversity of marine live and oceanography, right up to the human impacts and on to management and conservation.
Learning about the different marine ecosystems from intertidal to soft sediment – you'll understand what you'll find where – and why.
In the biodiversity of marine life discover one of the simplest animals – the sponge, and invertebrate mollusc cousins: gastropods (like nudis), bivalves (two shells: clams, mussels, oysters), and even cephalopod (no shells: squid, cuttlefish, octopus). Other invertebrate cousins: the arthropods – crabs and the like, and echinoderms – with their five-point symmetry – sea stars and sea cucumbers.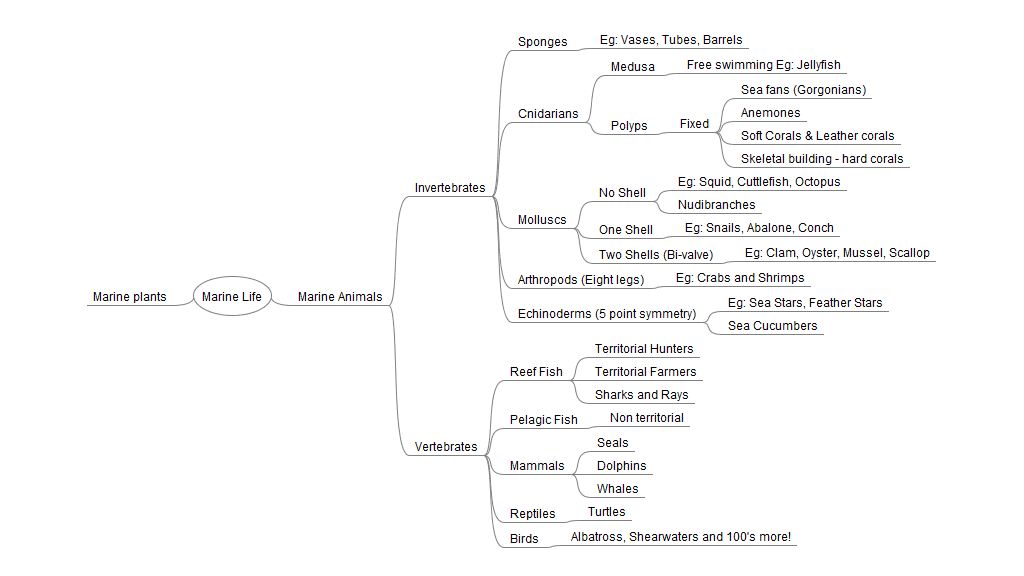 Then all the vertebrates: fish, amphibians, reptiles, birds and finally mammals – all dependent on the ocean.
In marine ecology, learn about the food webs ('food chain' as we used to call it – not as linear as we thought!), nutrient cycles – which explains why Fiji's Rainbow Reef is so spectacular, and Trophic Levels: why baleen whales eat krill, and why humans eating tuna is pretty dumb!
Finally on to the significant human impacts of overfishing, plastic pollution and carbon dioxide – and more importantly, what you can do to help minimise and even reverse that impact.
If you want to boost your base knowledge of the marine environment this is definitely the course for you. The course is not free (nothing that has true value ever is), but you don't have to be a diver, or even do it through any particular local dive centre – though you could combine it with a dive or free-diving course. Simply create a logon at mySSI and explore from there.
There are other specialist courses on Fish and Coral Id, and Shark and Sea Turtle Ecology.
If you liked this post, you might also like 'Reef Teach'.