Sitting on the sandy bottom of a shallow lagoon near Arborek Island in Raja Ampat, we wait patiently for the promised mantas to turn up. We're lined up behind a row of coral rubble (as instructed) watching the coral bommies in front of us (a cleaning station), waiting for something to happen.
I wonder, after about five minutes, if anything is going to happen. The diver next to me, Matty, starts doing manta impressions. I bob up and down with my breath, doing breath-controlled planks and push ups. One of our group has gone off in search of blennies.
Suddenly, there's commotion – they're behind us! We quickly fin across the sandy lagoon to the next patch of coral, where we can see several mantas looping the loop.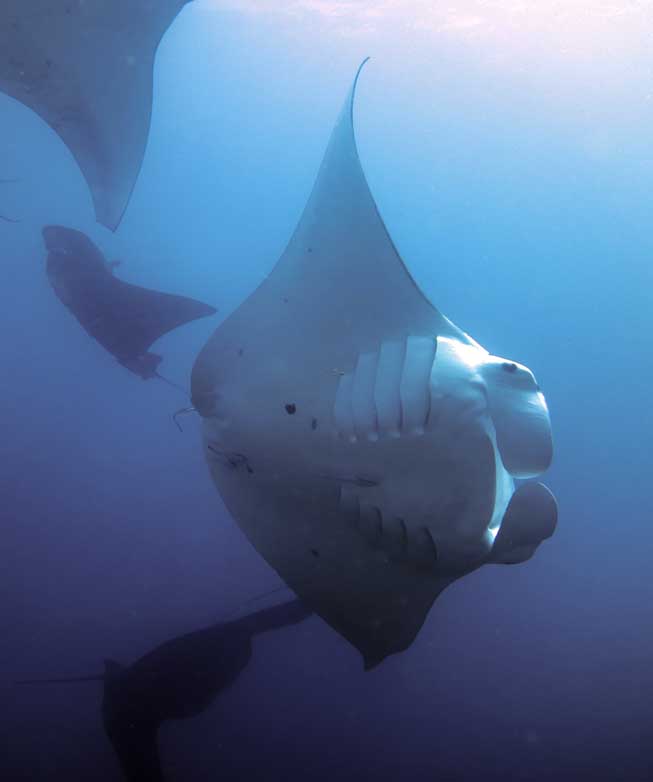 As we get closer I start counting them, five, six, seven, they're moving in all directions and I've no idea which way to point the camera. I take a few photos, shoot some video, and then just hang there in the blue watching them.
These graceful creatures, seem to be performing for us – an elegant manta ballet, as they loop around in circles, swim towards us in a perfectly straight, choreographed line before sweeping round to start the movement again.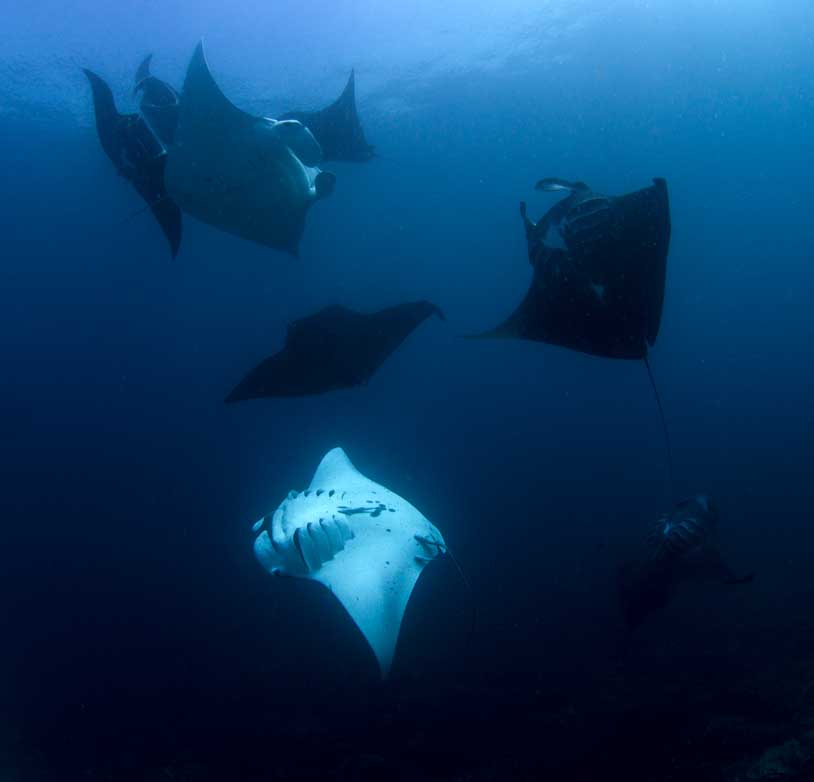 I notice they all have distinctive colouring, some completely black with a few white markings, some white with a black speckled underbelly (note to self, upload images to Manta Matcher).
And all of them appear to be enjoying themselves as they perform this underwater ballet, seemingly smiling at us with their big gaping mouths as they pass by.
It's a magical experience, which ends too soon (after around 50 minutes), when we approach 50 bar and our dive guide leads us back to the boat.
Back on the liveaboard, we look through each other's photos and videos, and count eight mantas. That's the most I think I've ever seen on a single dive – and it's such an easy dive, with no current, in shallow clear (warm) water.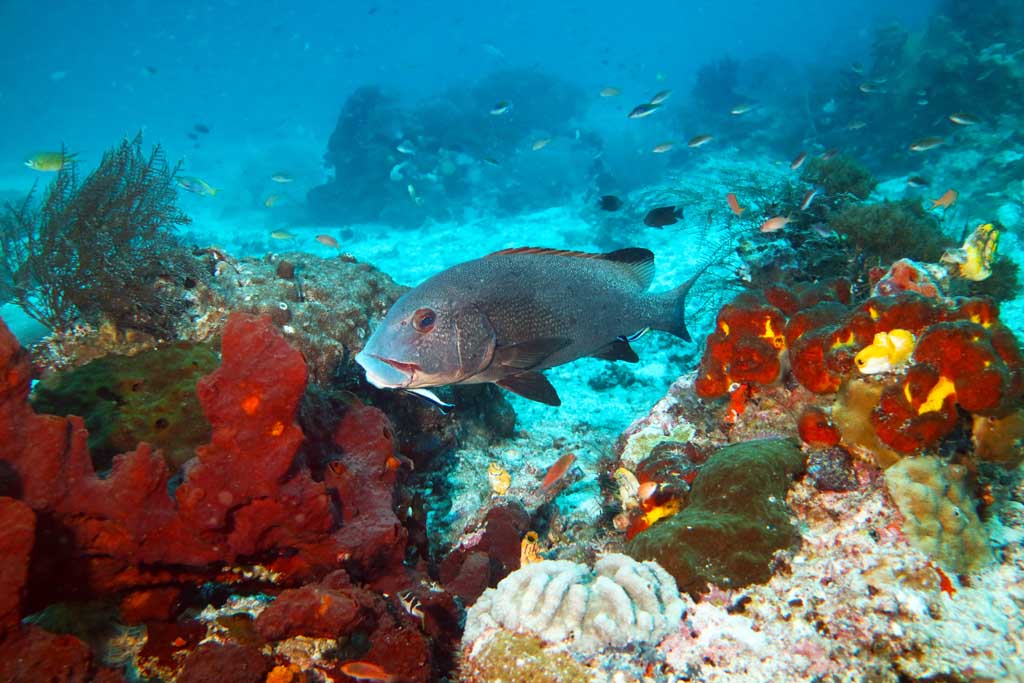 Our manta encounter was one of many highlights on a 4-day cruise of Raja Ampat on the Sea Safari 8, of the Sea Safari Cruises fleet.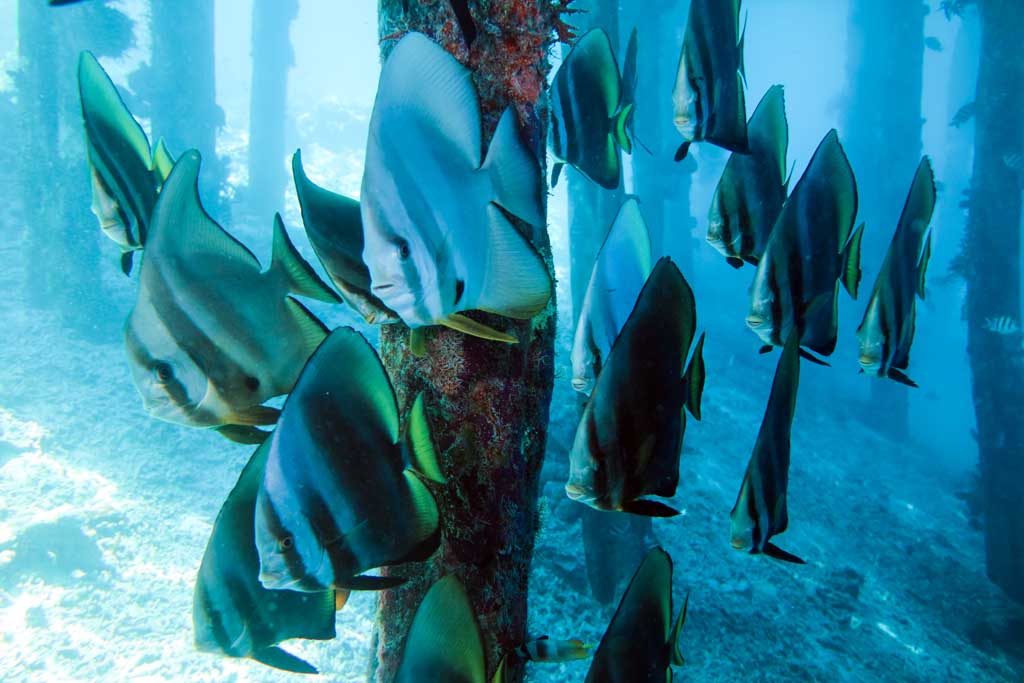 Other highlights include nearby Arborek Jetty, famous for the schooling bait fish to be found there, and at night, a walking shark, the Raja Ampat Epaulette Shark.
The colours and diversity at Melissa and Anita Reefs are breathtaking, and above water, we hike up a steep limestone peak at Pianemo to view the beautiful bay below, and into the jungle to find birds of paradise.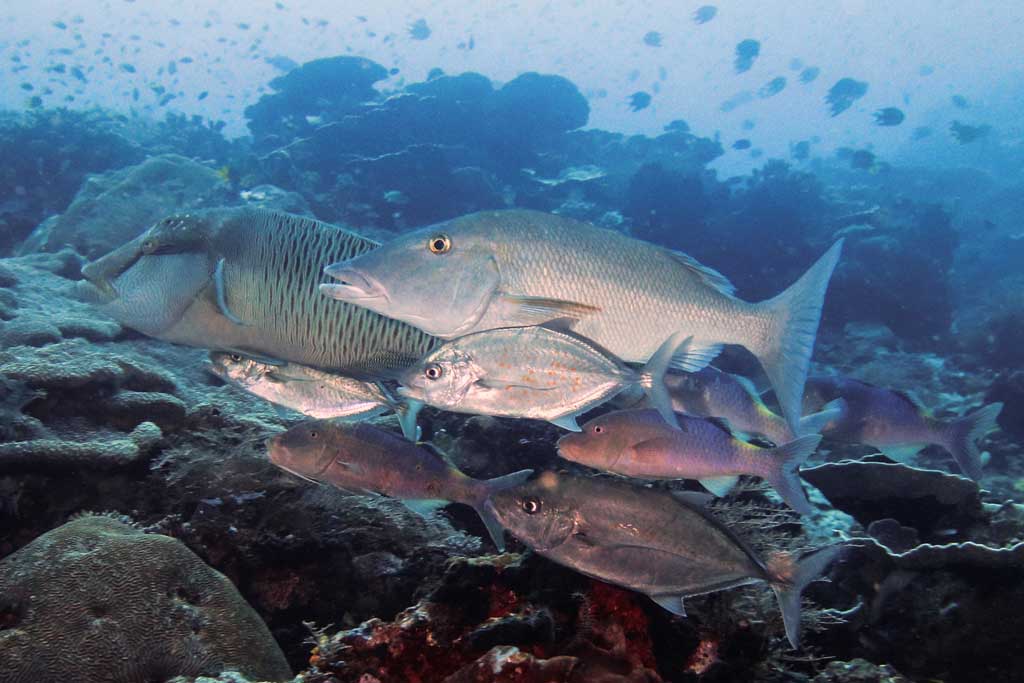 The boat is a grand-looking Phinisi Schooner, with comfortable berths, several wide-open spaces inside and out, for lounging around between dives, and a large charging area for photographers to set up and sort their equipment. The stellar crew tend to our every need and feed us several more times a day than is necessary, a mix of delicious Western and Indonesian food.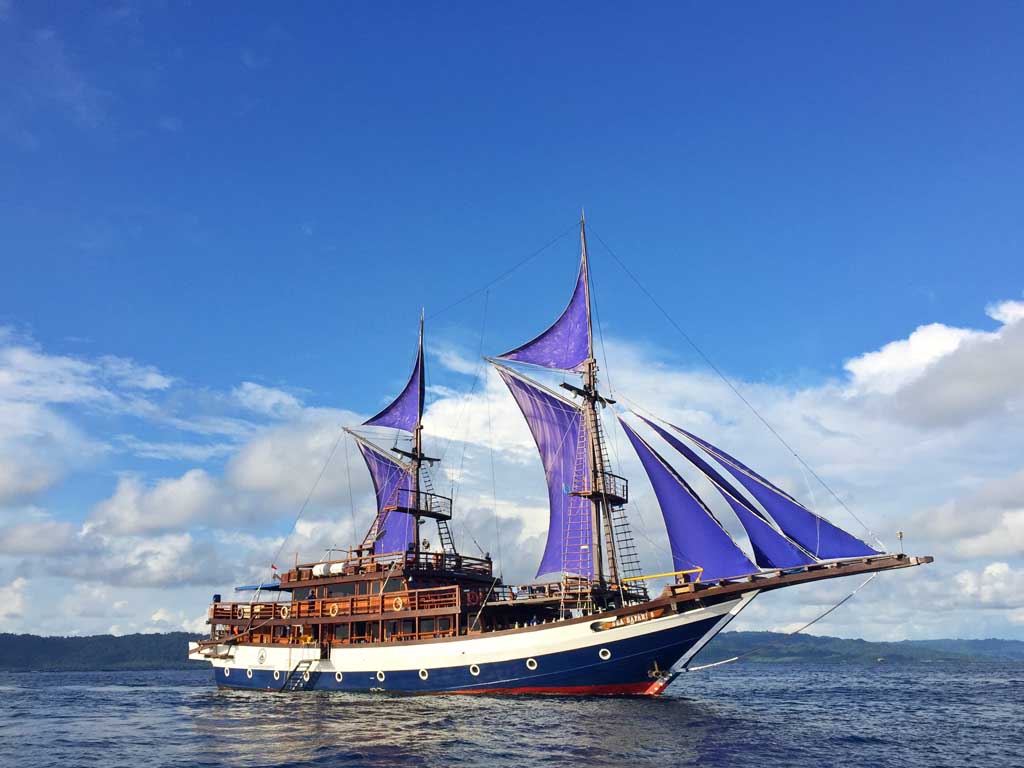 My only question now is, when can I go back?