Until now, most artificial coral propagation entails breaking live corals into small pieces and planting them out. Now some rather clever chap called Prof. Peter Harrison from Southern Cross University, has worked out a better option is to use larvae for the 'reseeding'. (All images this page courtesy of Gary Cranitch, Queensland Museum).
It all starts with SEX!
Remember last week we reported on the 'Greatest Sex Show on Earth' – when a few gzillion corals in an area about the size of Italy, all simultaneously release sperm and eggs? Well Prof Harrison, who first discovered this whole phenomenon 30 odd years ago, postulated that maybe using the produce of this 'event', we could conceive new growth for the Great Barrier Reef.
First Trial
During the November 2016 coral spawning, Professor Harrison and his team travelled to the Great Barrier Reef's Heron Island for the Australian-first trial. They collected vast quantities of coral eggs and sperm during mass spawning, using them to grow more than a million coral larvae, and then delivered the larvae onto reef patches in underwater mesh tents.
Eight months later Professor Harrison's team returned to Heron Island to discover more than 100 surviving juvenile corals established on the settlement tiles out on the Reef.
For the first time, researchers have accelerated the formation of new coral colonies on small areas in the Great Barrier Reef using 'baby corals' conceived and successfully settled directly on the Reef through a pioneering pilot project funded by the Great Barrier Reef Foundation.
Professor Peter Harrison
"This is the first project of its kind on the Great Barrier Reef to successfully re-establish a population of juvenile corals from larvae settling directly on the reef," said Southern Cross University's Professor Peter Harrison, lead researcher on the project.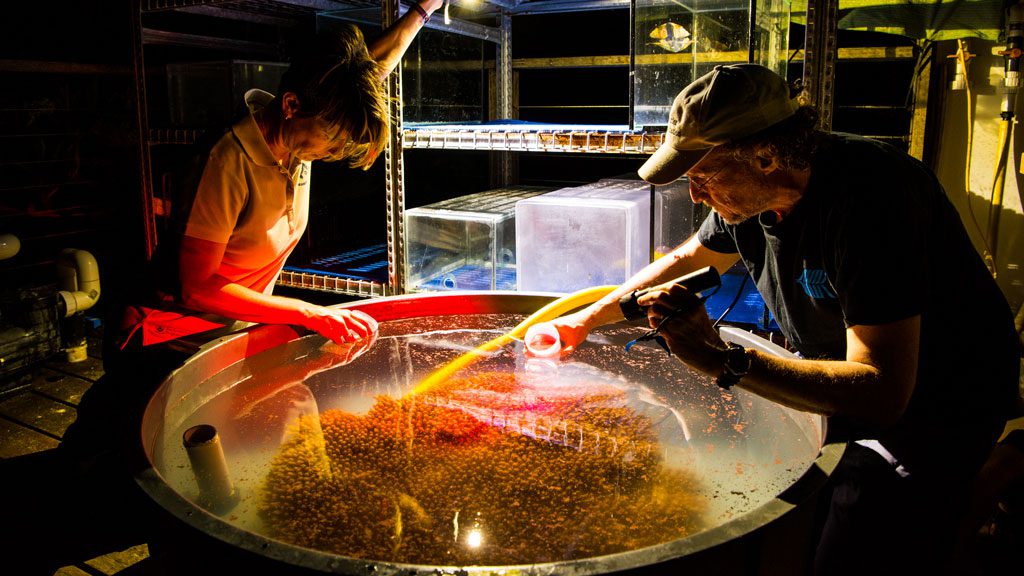 "This pilot study carried out on Heron Island shows that our new techniques to give corals a helping hand to conceive and then settle, develop and grow in their natural environment can work on the Great Barrier Reef.
"The success of this new research not only applies to the Great Barrier Reef but has potential global significance – it shows we can start to restore and repair damaged coral populations where the natural supply of coral larvae has been compromised."
"The results are very promising and our work shows that adding higher densities of coral larvae leads to higher numbers of successful coral recruits." Professor Harrison said.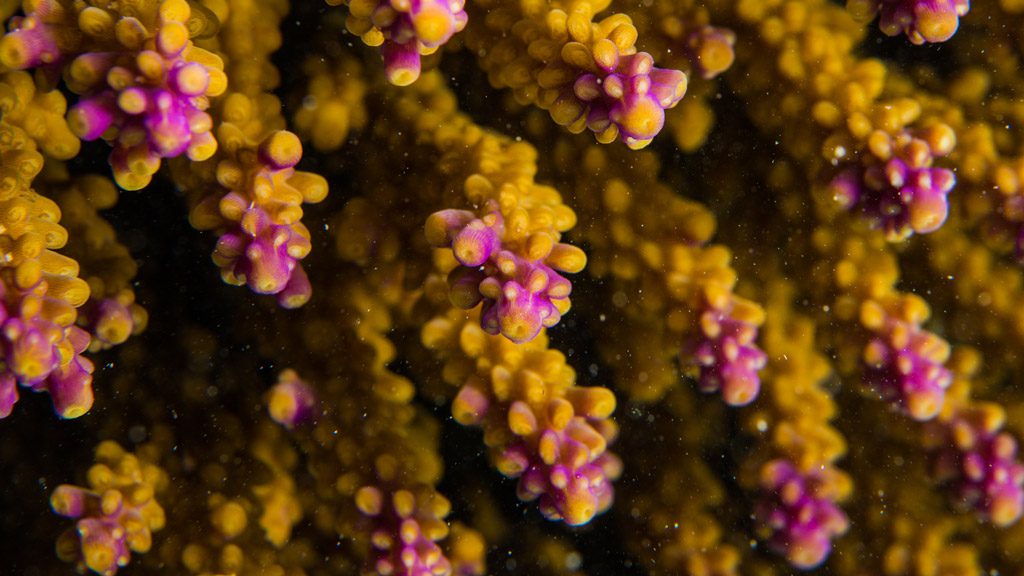 Great Barrier Reef Foundation
The pioneering pilot project was made possible through a donation to the Great Barrier Reef Foundation from the former chairman of Goldman Sachs, Australia and New Zealand, Stephen Fitzgerald, who is now based in the UK.
"Working with the Great Barrier Reef Foundation board for many years, I've seen firsthand what's been happening with our Reef, and reefs around the world, facing such adversity from the impacts of climate change," Mr Fitzgerald said.
"When I heard about the amazing success Peter was having with his work, I knew I had to help get it happening on the Great Barrier Reef so we could prove the concept would work on the world's largest and greatest coral reef, our $56 billion natural wonder," he said.
"It's wonderful to have another tool in the arsenal for our Great Barrier Reef." Great Barrier Reef Foundation Managing Director Anna Marsden agreed.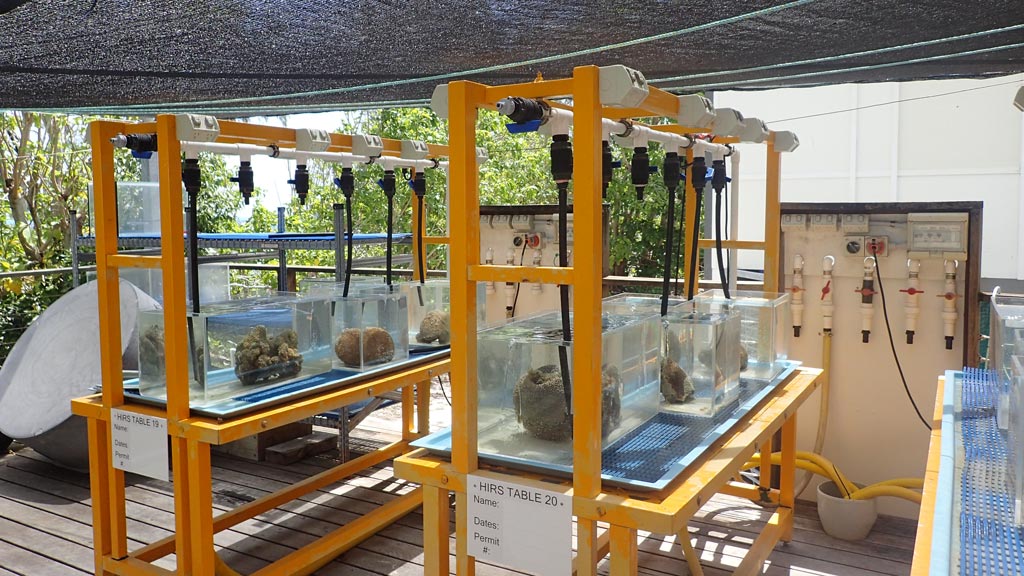 "I'm confident that we have some of the best and brightest minds working on solutions for the Great Barrier Reef right now and it's a great result that the Foundation has brought together the expertise of Professor Harrison's Southern Cross University team and the philanthropic leadership of Stephen Fitzgerald to create this advance for the Reef."
Finally a bright spot on the journey to recovery for our Great Barrier Reef. So why don't you go see it!
All the more reason to ensure no more coal mines are developed, no more gas seams are fracked, and Queensland's massive land clearing is stopped dead in its tracks right now.