The Great Barrier Reef is in the news a lot, mainly because it is slowly succumbing to a number of threats. You can find links on these issues at the bottom of the page, where we describe 'what is the Great Barrier Reef?'
Here we want to describe how to enjoy the Great Barrier Reef while you can, because it is still planet Earth's largest coral reef system composed of 2900 reefs and nearly 1,000 islands stretching over 2300km. Little wonder then that some people put off a trip to the Reef because they don't know where to start. It can be a bit daunting compared to say Uluru where you fly in, walk around it, admire it: tick – it's done.
Firstly, where is the Great Barrier Reef?
It runs from Lady Elliot Island just north of Fraser Island – along the coast between 50 to 250kms off the coast – right up to the northern tip of Australia's Cape York. Jump off places for Great Barrier Reef tours and trips include: Hervey Bay, Gladstone, Airlie Beach (near the Whitsundays' Hamilton Island), Townsville, Cairns and Port Douglas. Below, we describe your options for exploring the Great Barrier Reef, plus other interesting stuff at each location. Each hyperlink takes you to a dive destination, and there are many dive centres and dive sites listed for each. (Each link opens in a new page, so open any that interest you; then review each in turn once you have read the full article).
Lady Elliot Island is at the southern tip of the Reef. The island is home to an eco-resort and you fly in via Hervey Bay airport.
Once there, the Reef is literally on your doorstep, you can snorkel it right off the beach and there are two organise dives each day. As well as great corals and fish life, Lady Elliot boasts turtles and manta rays. There is also an impressive educational centre, where you can learn about the Reef's ecosystems. The island is also home to impressive numbers of birds: noddies, terns and shearwaters.
A little further north is Heron Island, accessible via boat and seaplane from Gladstone. Heron Island sports a larger resort with all the associated amenities. But like Lady Elliot offers reef walking, snorkelling and two dives a day on its surrounding reefs, has a great information centre and is also home to nesting turtles.
Many will have heard of the Whitsunday Islands. Famed for white sandy beaches it also offers access to the Reef, both as a day trip and overnight stay. Cruise Whitsundays will take you out to spend a day at their Reef edge pontoon Reefworld, where you can dive and snorkel on sites suitable for all ages and levels of in-water experience on Hardy Reef.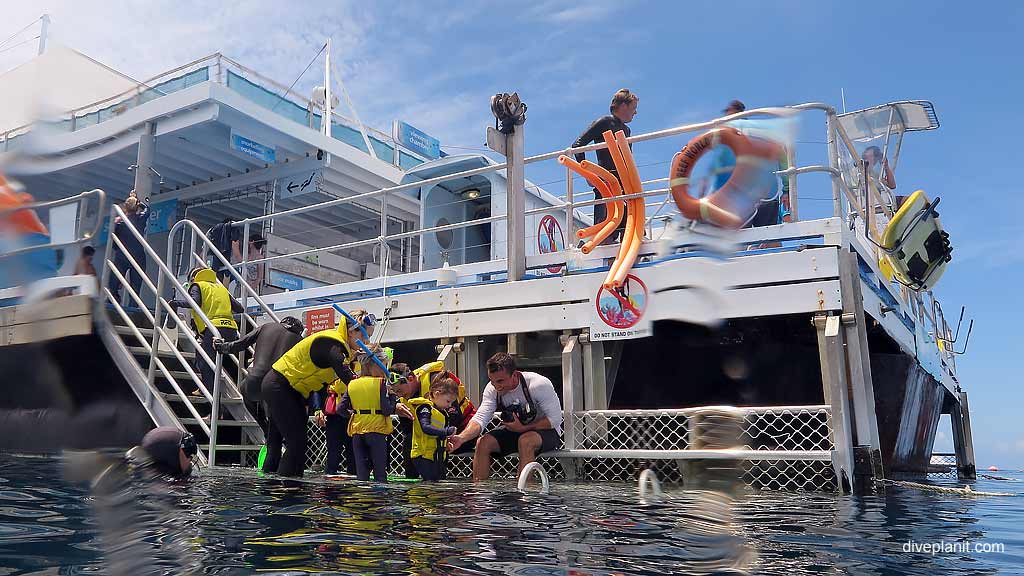 They also offer the Reefsleep experience, where you stay overnight out on the pontoon and enjoy the peace and tranquillity of the outer Reef without the day guests. You can fly direct to Hamilton Island or nearby Airlie Beach.
Next up is Townsville, home to the famous SS Yongala wreck. Townsville has four dive centres and also provides access to Magnetic Island.
Another 200 km north is Cairns and then Port Douglas. Both are home to a number of boats that offer day trips to the Outer Reefs.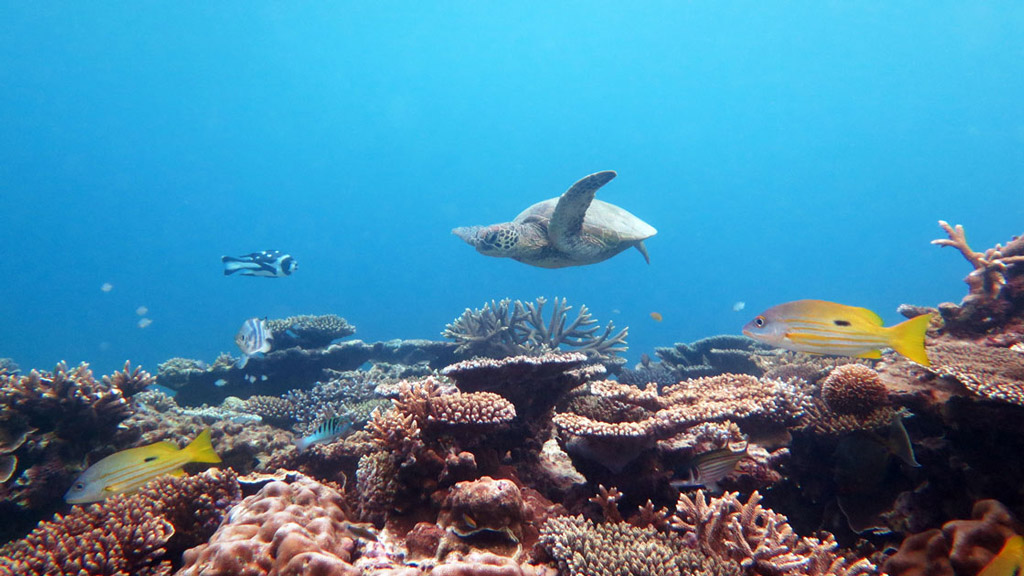 The boats range in size, speed and numbers of guests, but offer a similar experience: a speedy commute to the outer Reef with a solid briefing for snorkelers and divers; five or six hours out on one or two reefs, which is plenty of time to snorkel and dive; a full buffet lunch; and a return trip which may include further briefings from on-board marine biologists.
Typically they have all the gear you'll need, include transfers to and from your hotel and will do their very best to ensure you have a safe and enjoyable day on the outer Reef whether you snorkel, dive or take a trip in a semi-submersible.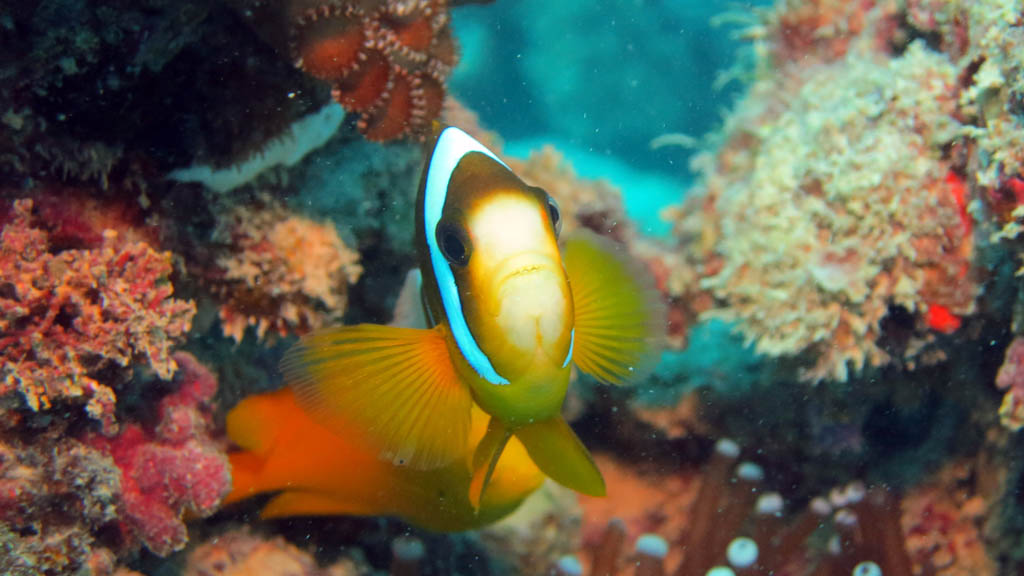 If you want more time on the Reef you can book any number of nights on a liveaboard.
There are essentially two types of liveaboard: boats that roam the Coral Sea stopping at the best-known dive sites such as the Ribbon Reefs and Cod Hole; and boats that move only a few miles each day, essentially moving around on one or two reefs but still offering different dive sites each day. Typically a day boat connects with the liveaboards daily, so you can literally plan a stay of any number of night's duration and they are also a great place to complete an Open Water or Advanced Open Water dive certification.
Examples of the former include Mike Ball's Spoilsport and Spirit of Freedom, and the latter includes Pro Dive Cairns and Deep Sea Divers Den.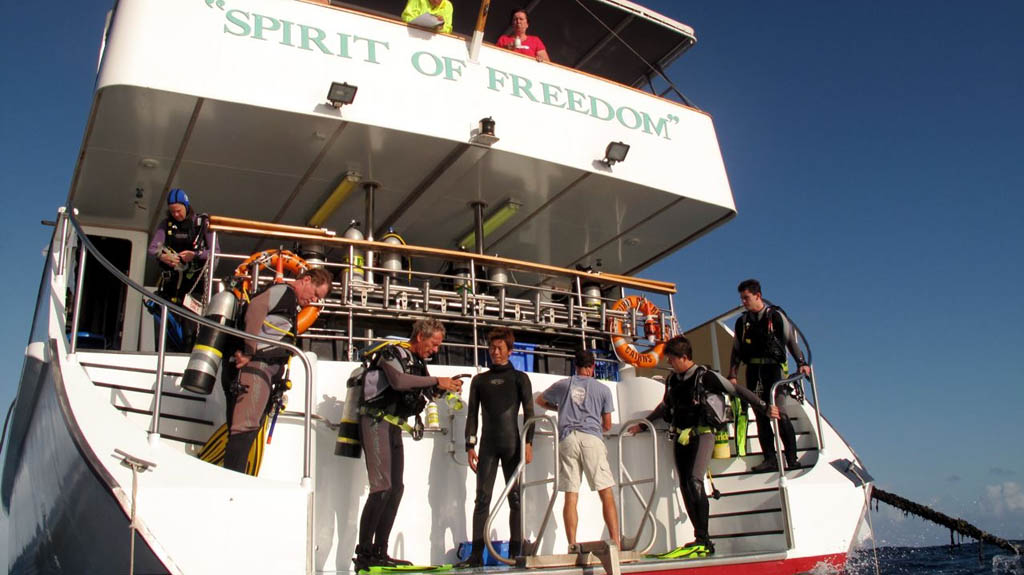 Not sure whether to stay in Cairns or Port Douglas? This might help: Cairns is bigger and brasher, with lots more budget accommodation options, big pubs and nightclubs, while Port Douglas is a little more boutique.
But Cairns has the airport and you need to get a coach to Port Douglas which is about an hour's trip.
When is the best time to go to the Great Barrier Reef?
The tour boats run daily, unless the weather is exceptionally bad – which it very rarely is. Though the water is cooler in winter the visibility is better, so the best time to plan a trip to the Great Barrier Reef is always: right now!
Explore more: Where to start | Easy Diving | Learn to Dive | Liveaboards | Luxury | Families | Great Barrier Reef