Introduction
Heron Island is a coral cay on the Southern Great Barrier Reef. The island is completely surrounded by coral reef which is accessible by reef walking, scuba diving and snorkelling. Heron Island Resort has 109 rooms, a bar, restaurant and all the facilities you would expect of a modern resort such as a pool and meeting centre.
All in water activities are run from the Marine Centre, and these include diving, snorkel tours and a semisubmersible reef viewing boat. There are a number of nature based activities such as reef walking and bird watching arranged via the Information Centre.
The island's nature calendar includes the nesting and hatching of turtles, the nesting and hatching of sea birds and hump-back whale migration. From a diving perspective it is idyllic: expect at least three dives per day, plus night dives, in reasonably shallow clear water, with most dive sites just minutes from the jetty.
Here's a little video of what it's like diving Heron Island with Turtles, Sharks and lots of pretty reef fish
Location
Heron Island is located 82 km north-east of Gladstone on a coral cay.
Where to Stay
Heron Island offers a number of accommodation styles, from a self-contained house on the beach, to beach-side and garden rooms. All the accommodation is modern and well-appointed and features the facilities you would expect from a modern hotel room – even down to the iron and ironing board. All rooms have a balcony or terrace – essential for drying your gear, and quite honestly, do you really need a view of the reef from your window – you're going to be out on it most of the time.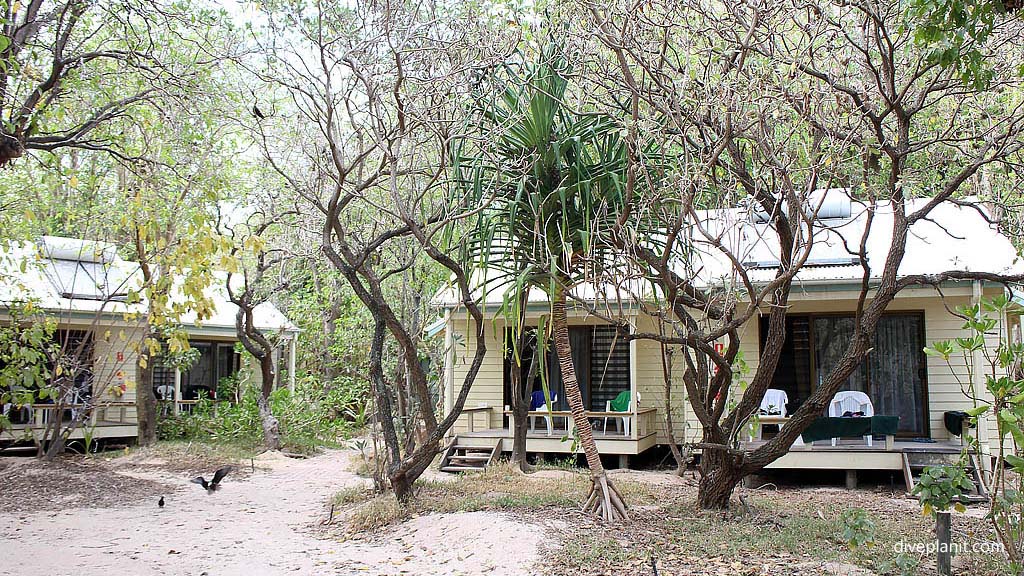 Still, there may be others in your group who want a little luxury, or direct access to the beach if that's where they'll be spending their day, while you're out on the boat.
Click here for diving and accommodation packages.
Where to Eat
The Shearwater Restaurant is the eatery – though some food is served at Baillies Bar. Breakfast is served as a buffet, lunches are a la carte, and dinner is also a la carte apart from the Friday and Saturday evening themed buffets.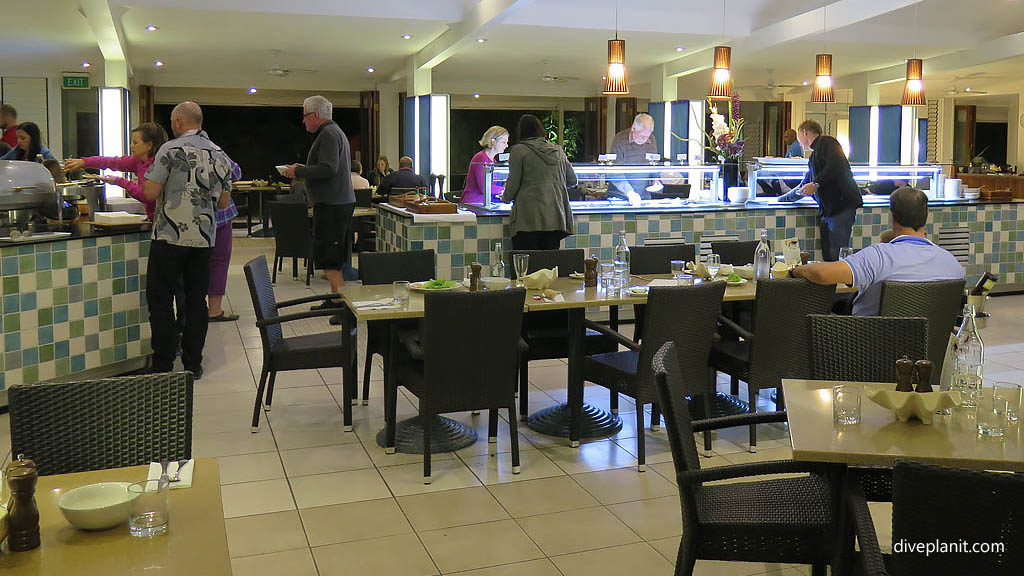 The resort will allocate you are dining slot on the à la carte evenings so that there is not the long wait that there would be if everybody decided that 7pm was their dinnertime. You can book a specific slot in advance though if you choose.
Accommodation packages can be taken as inclusive of breakfast or, all meals. The restaurant has an extensive Australian beer and wine list and as it is a resort you are not permitted to take your own alcohol (or indeed food – there are no self-catering options).
How to Get Around
Walk – the whole island is less than 730m on its longest axis – and take sandals, crocs, thongs or flip-flops as off the paths it can be a little rough under foot. You can circumnavigate the island on a 25 minute walk. (The alternative is to swim!)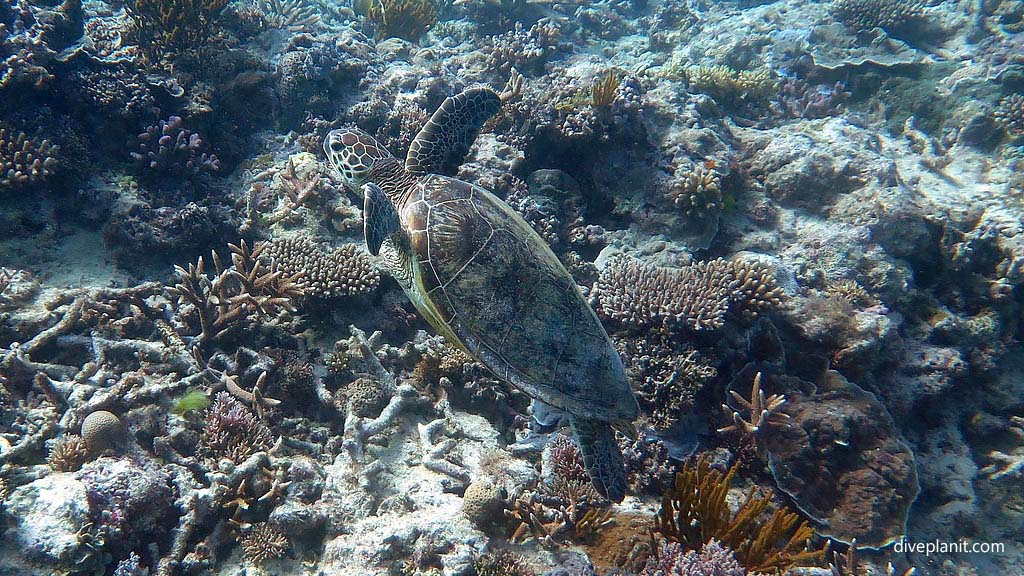 Other Activities
Check the Heron Times – published daily. Activities are pretty much the same each day, so don't worry if you don't have today's edition. The following daily activities are complimentary.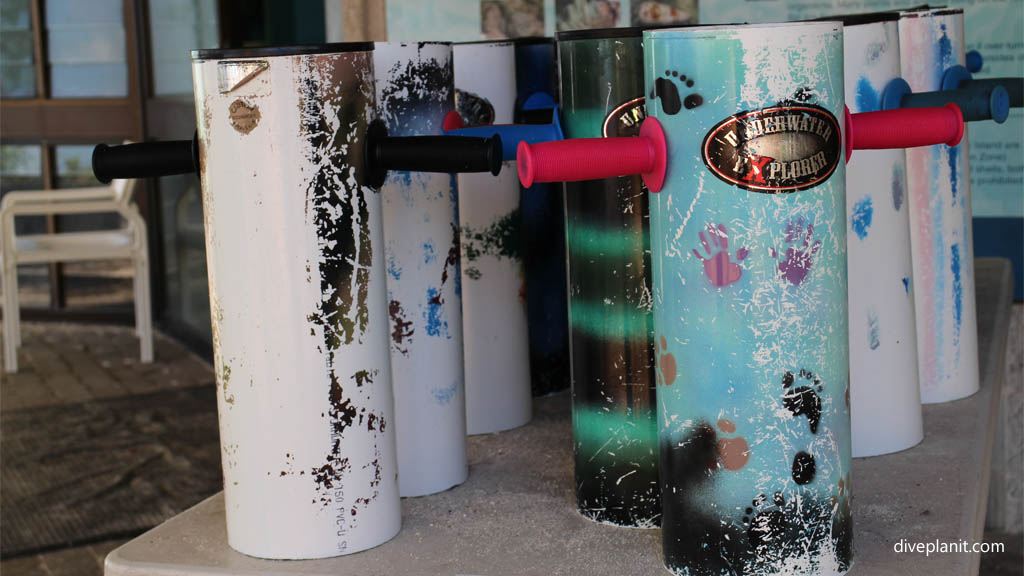 Reef walking: starts at the Information Centre; take a sea scope and some reef shoes and join the guided tour out onto the reef.
Research Walk: this is a guided tour through the University of Queensland's Research station. The world-class research and teaching facility is the largest island research centre in the Southern Hemisphere.
Bird walk: learn about the many birds that are encountered on the island, including the residents, those that come just to breed like the terns and shearwaters, some migratory waders that come to escape the miserable northern winters, and local visitors from the mainland.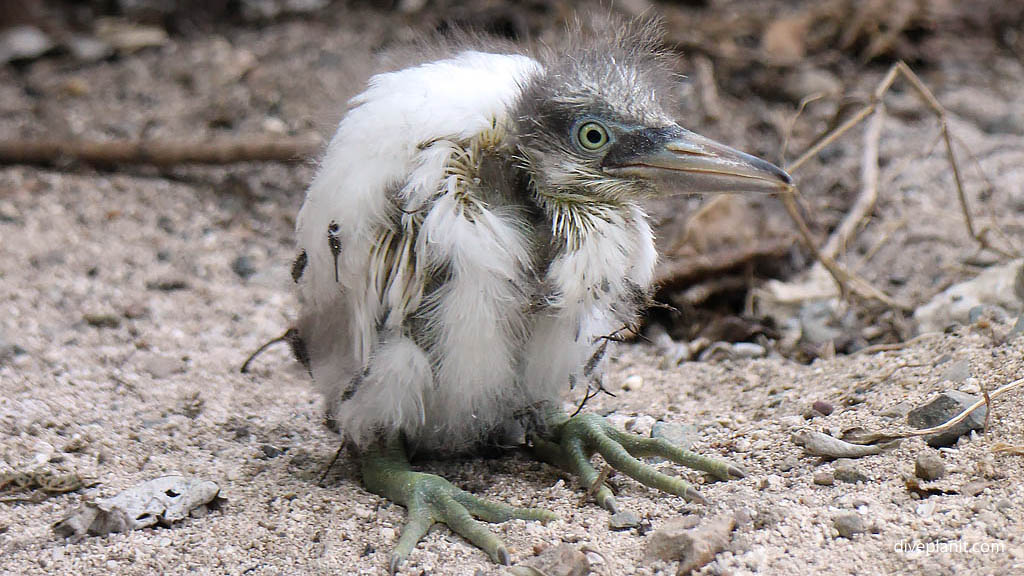 Island Walk: there are walking tracks which wind through the bushy centre of the island to each of the different beaches and reefs.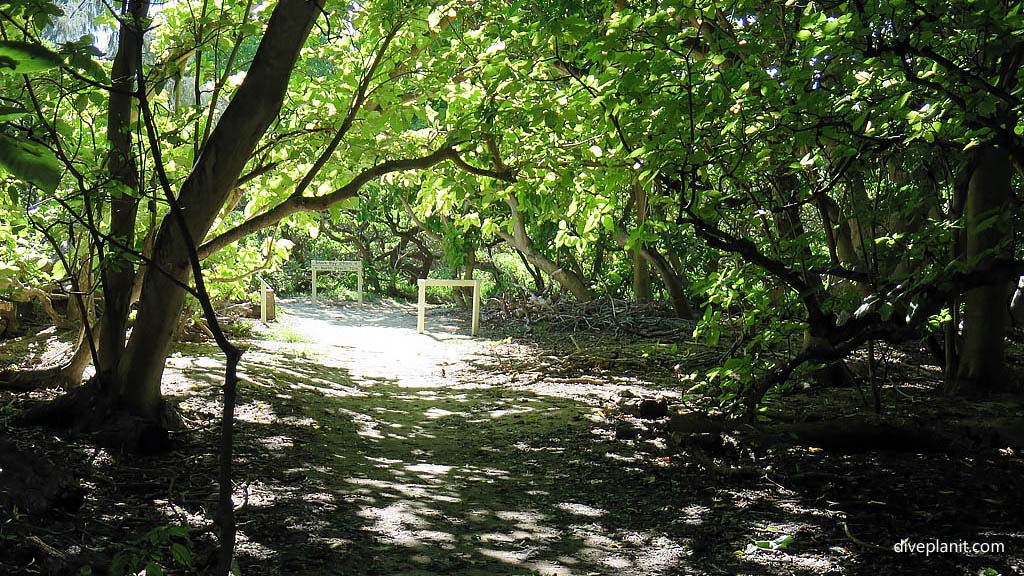 Depending on the weather, there may also be stargazing at the helipad after-dinner; a nature-based talk on some specific aspect of Heron's ecosystem or a sunset cruise.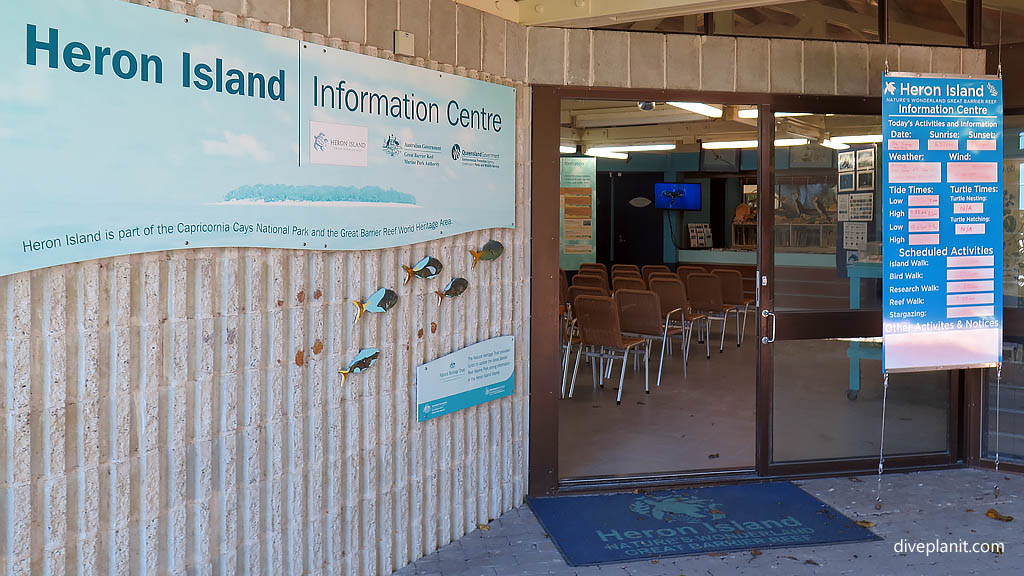 The Information Centre: check out the information centre as soon as you can. You'll learn a lot of useful background information about the island and the reef ecosystem.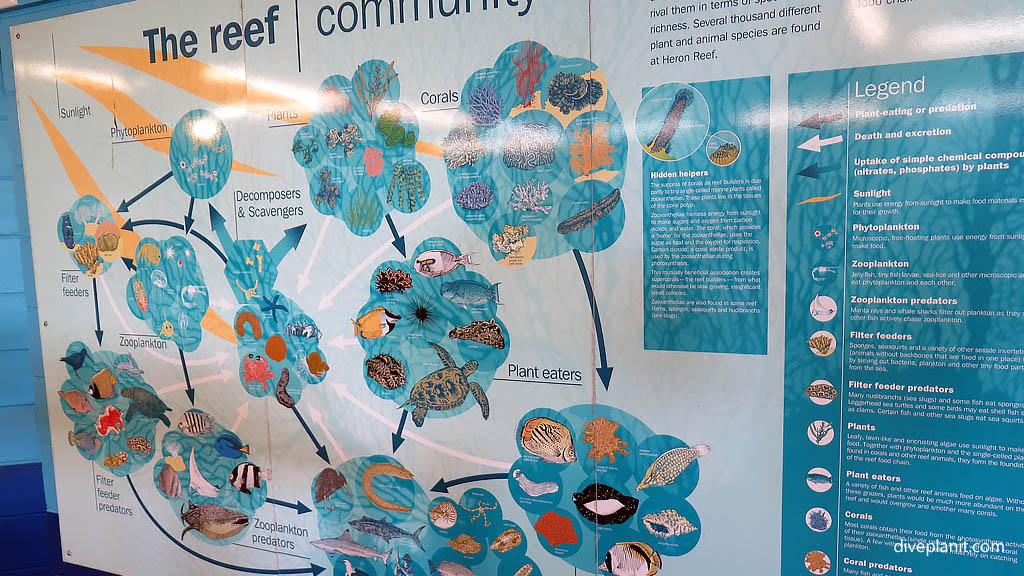 The following activities attract a fee.
Semisubmersible: this is not your average glass bottomed boat trip. The boat in which you sit has a fully submersed lower section (which is covered overhead) so that you can see through the glass side panels and have a very clear and undistorted view of the reef and the amazing fish life to either side. Bookings via the Marine Centre.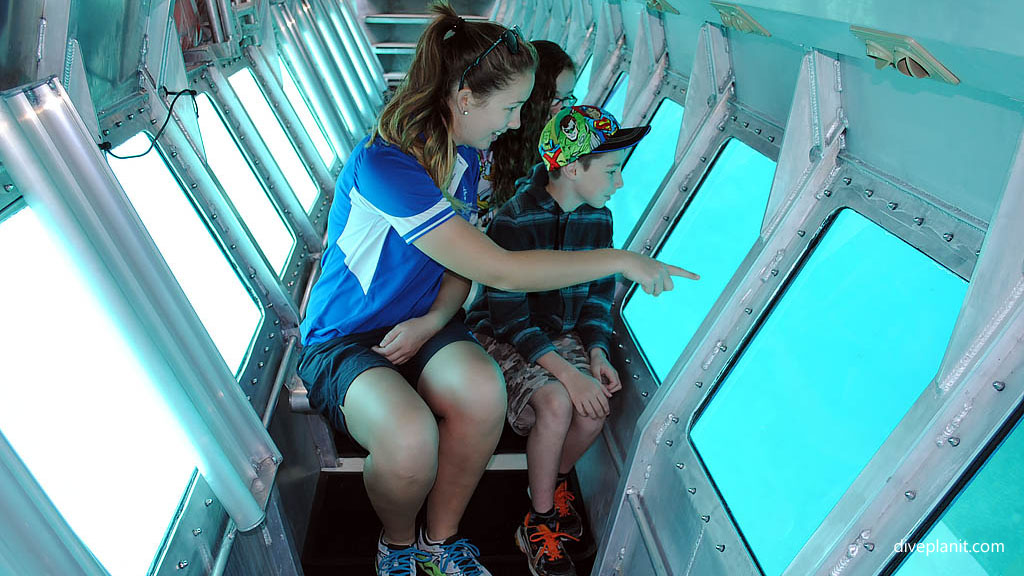 Kayak hire: hired by the hour, near the jetty, you can grab a kayak to paddle around the lagoon during the afternoon hours.
Junior Rangers: The Junior Rangers program was developed by Heron's team of marine biologists and naturalists with some help from the University of Queensland and is designed for kids aged between 7 and 12 years old. For $15 per child, per session, the kids get a Junior Rangers workbook, hat and get to earn embroidered badges by completing various tasks. For younger kids, there is safe paddling or swimming in the shallow lagoon or swimming pool.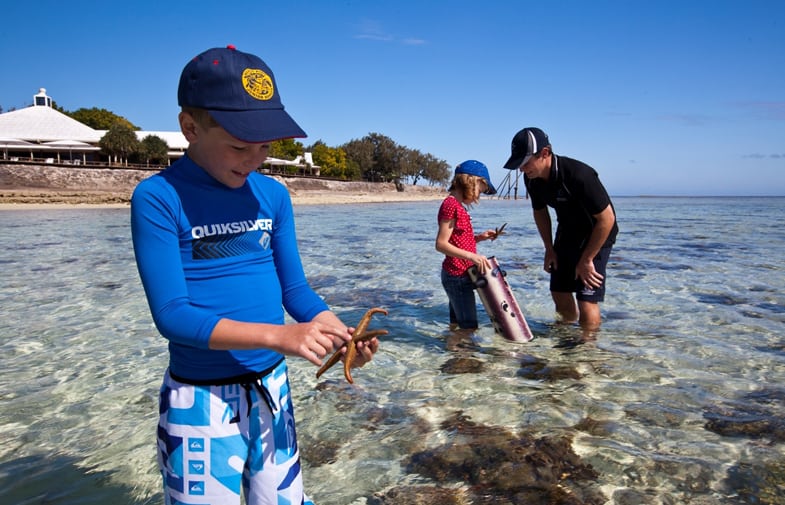 Whale watching (in season): The whales that pass by Heron are Hump-backed whales – named after their small, but pronounced, dorsal fin. Reaching up to 16m in length and weighing up to 50 tonnes, they can be seen breaching from the jetty and shore line. June is the best time to watch for whales heading north to their tropical breeding grounds; September is the best time to see them heading back down south to their feeding grounds around Antarctica.
The Aqua Soul Spa: if you feel the need for a little pampering, book in for a massage, facial, a mani/pedi or the works at reception or at the Spa directly.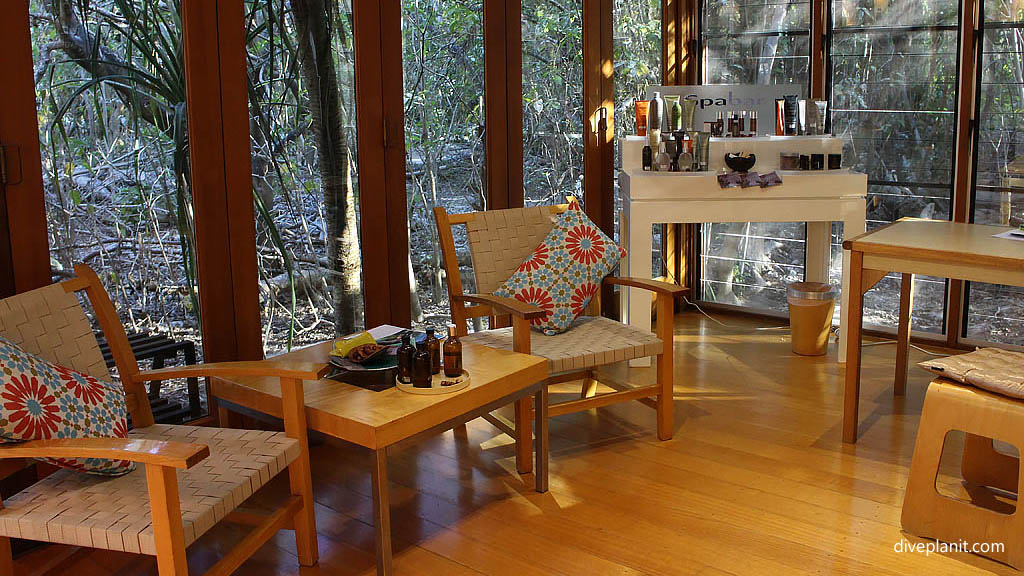 Turtles: Turtle nesting takes place between November and March. Turtles can be found simply by walking along Heron Beach one or two hours after the evening's high tide. Look for the tracks in the sand where the turtle has come in from the sea.
Hatchlings appear two months later (between January and May), again usually after dark. When the hatchlings emerge from the sand they use light horizons to navigate out to sea. If bright artificial light is present, they will get confused and may head toward it instead of the ocean.
In order to not disrupt their habitat, nesting habits, or the behaviour of hatchlings strict guidelines are in place for the viewing of nesting and hatching turtles. Please ensure you are aware of these guidelines before you head off to observe this natural phenomenon.
Of course, you can make up your own activities or just enjoy the island and beach on your own.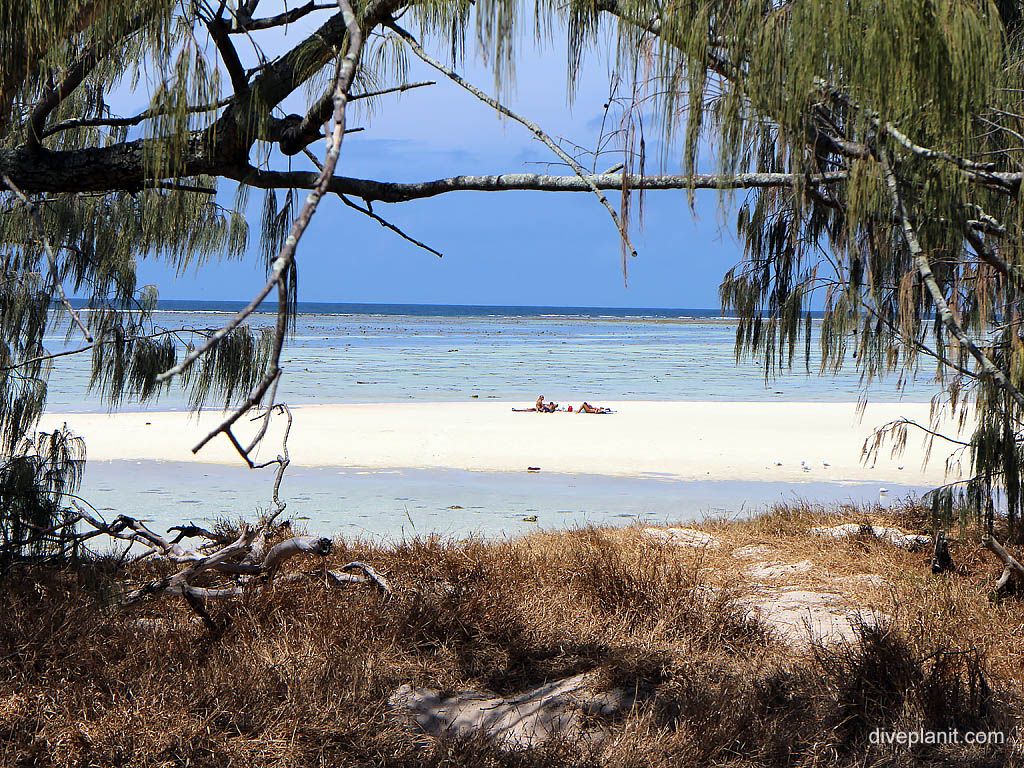 Local Information
It's the divers' dilemma that the clearest water is always the coldest. Here are the average temperatures in centigrade.
| | | | | | | | | | | | | |
| --- | --- | --- | --- | --- | --- | --- | --- | --- | --- | --- | --- | --- |
| | Jan | Feb | Mar | Apr | May | Jun | Jul | Aug | Sep | Oct | Nov | Dec |
| Air | 30 | 30 | 29 | 27 | 24 | 22 | 21 | 26 | 27 | 29 | 29 | 29 |
| Sea | 27 | 26 | 24 | 23 | 22 | 21 | 21 | 22 | 23 | 23 | 24 | 26 |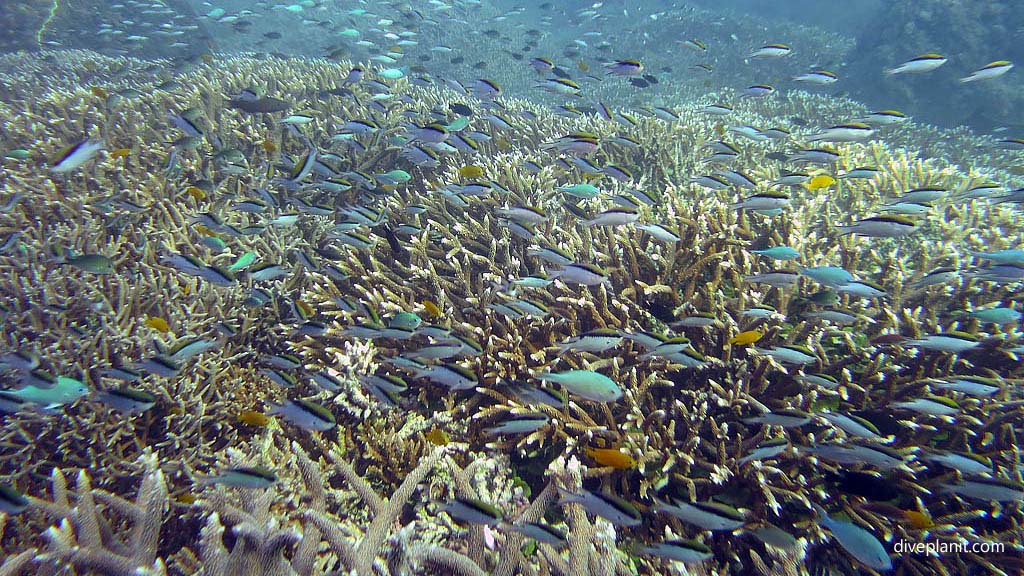 Getting There
There are two options for getting to Heron Island from Gladstone: the Heron Islander boat and by air. (Both Virgin Australia and Qantaslink fly to Gladstone).
The Heron Islander is a large (34m) comfortable boat with a bar, and usually a movie for the kids. It has two deck levels, and inside (air-conditioned) and outside seating. The boat travels to Heron Island and back every day of the week except Tuesdays and Thursdays. Departing the Gladstone Marina at 11am arriving Heron at 1pm, and departing Heron at 2pm arriving back at Gladstone around 4pm.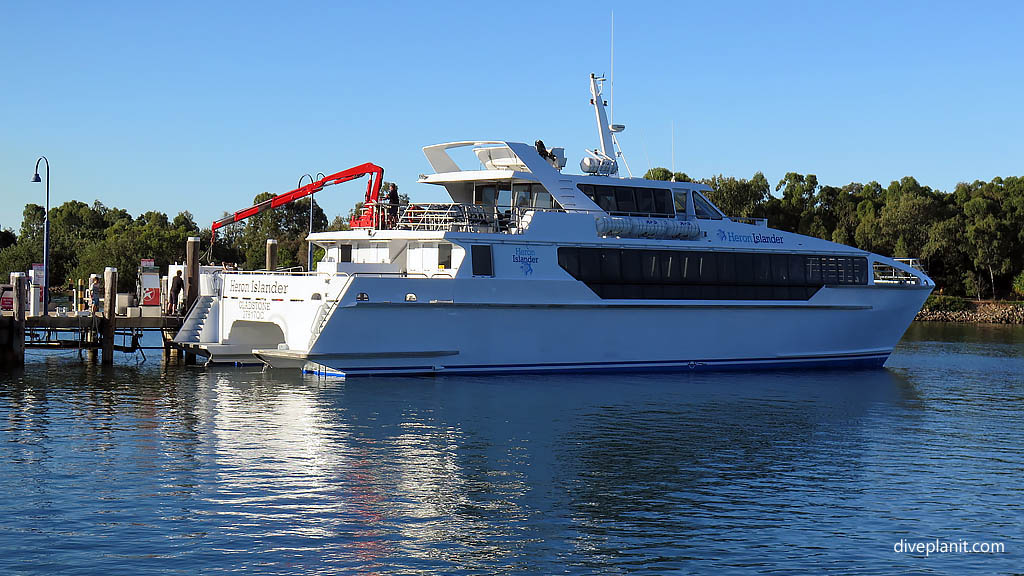 There is a coach connection from the airport departing 10.15 am directly to the Marina; and another that transfers from the arriving boat back to the airport arriving just before 5pm. You will need to ensure your flights fit within this schedule, allowing a little contingency time for possible delays.
The alternatives to the Heron Islander are the seaplanes operated by Australia by Seaplane, or the helicopter.
There is no airstrip at Heron, so in-coming flights land on the water in the lagoon adjacent the jetty and depart as soon as they have deposited or collected passengers.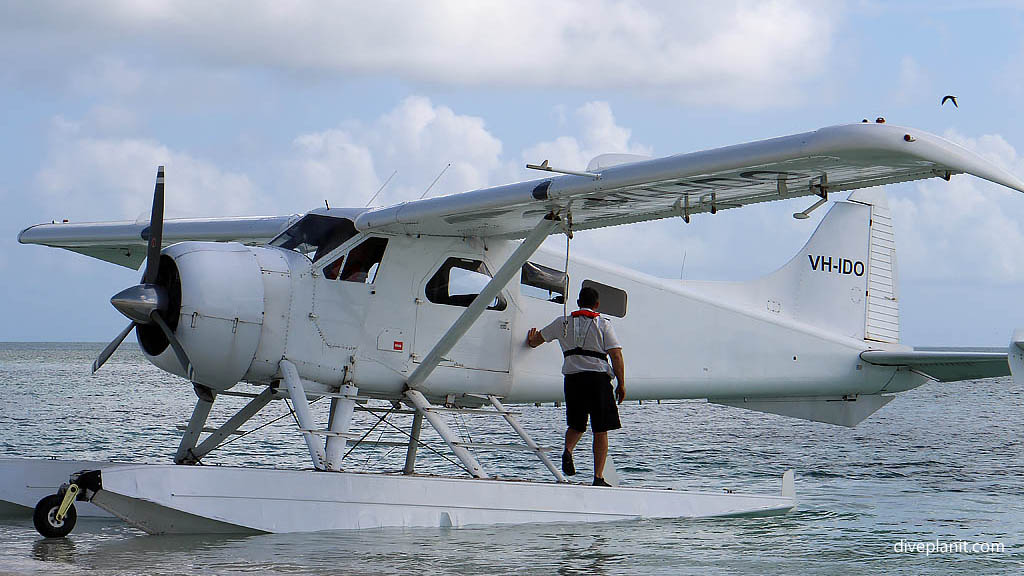 This means that flights are weather and tide dependent, as they need enough water to land and take off again on. It also means that you will need to wade ashore at Heron Island so wear shorts and sandals for the trip. It's a very scenic 25-35 minute trip though, so you should have your camera handy throughout.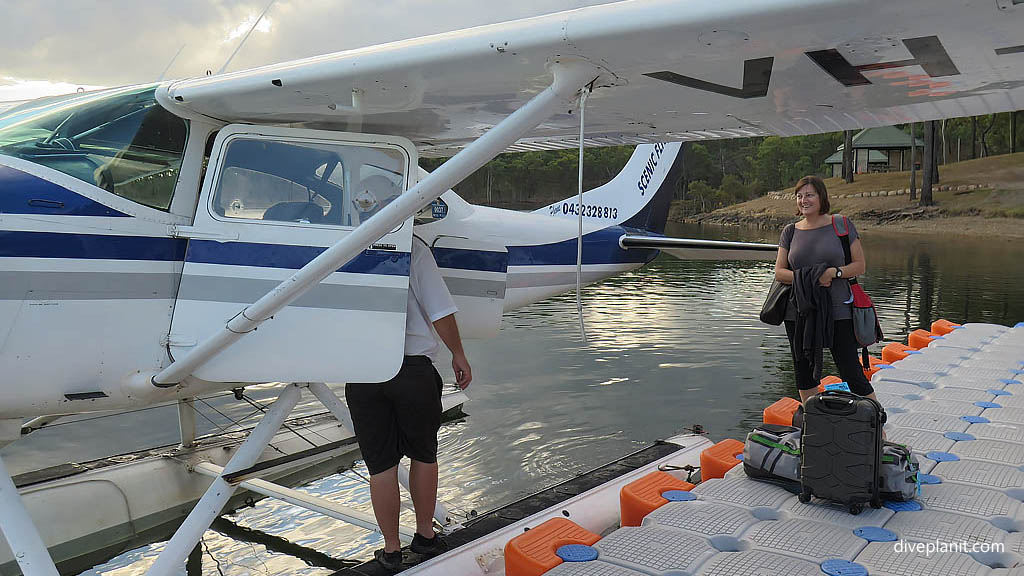 There are two planes – one which departs from Bundaberg Airport, and one which takes off from Awoonga Lake which is a 30 min drive from Bundaberg airport, the transfers being included in the price. The planes only take three passengers, so it is pretty much your own private charter. The standard luggage allowance is 15 kg per person.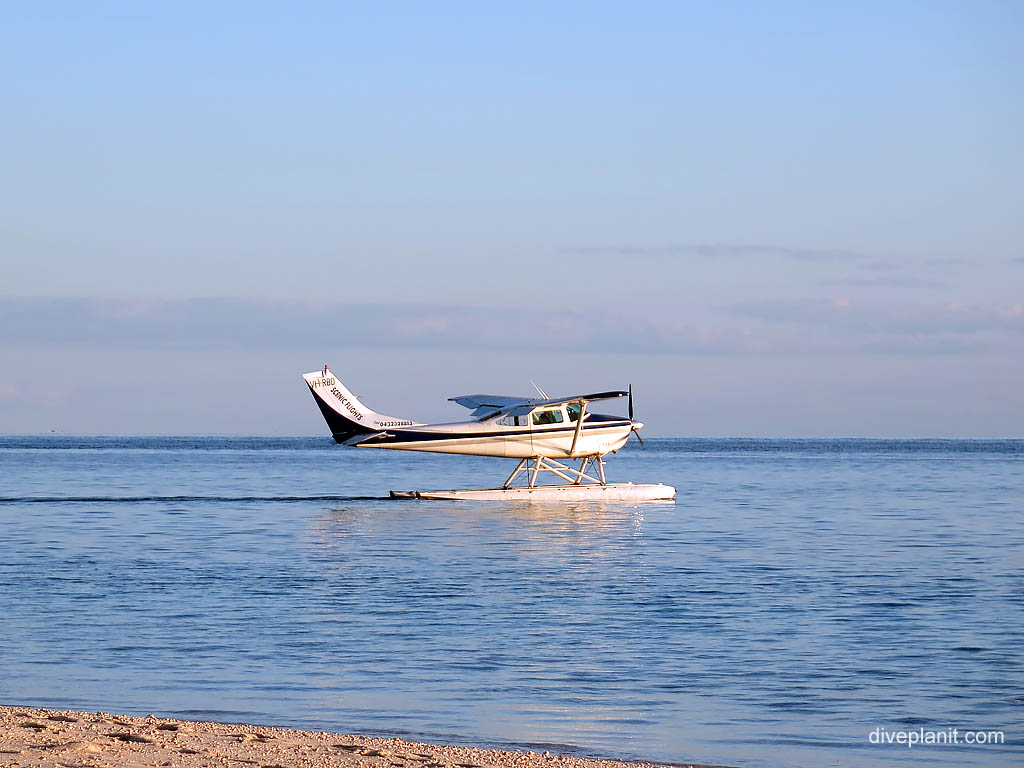 The helicopter transfers are operated by Heli Reef, and dependent on availability, can be arranged to work around your other travel requirements. The baggage allowance is 15 kg per person, but additional luggage can be transferred via the launch the day prior at no additional charge.
You can mix and match your arrival and departure methods, though it you are going to do this, you will need to probably need to speak to a person rather than attempt to book on-line.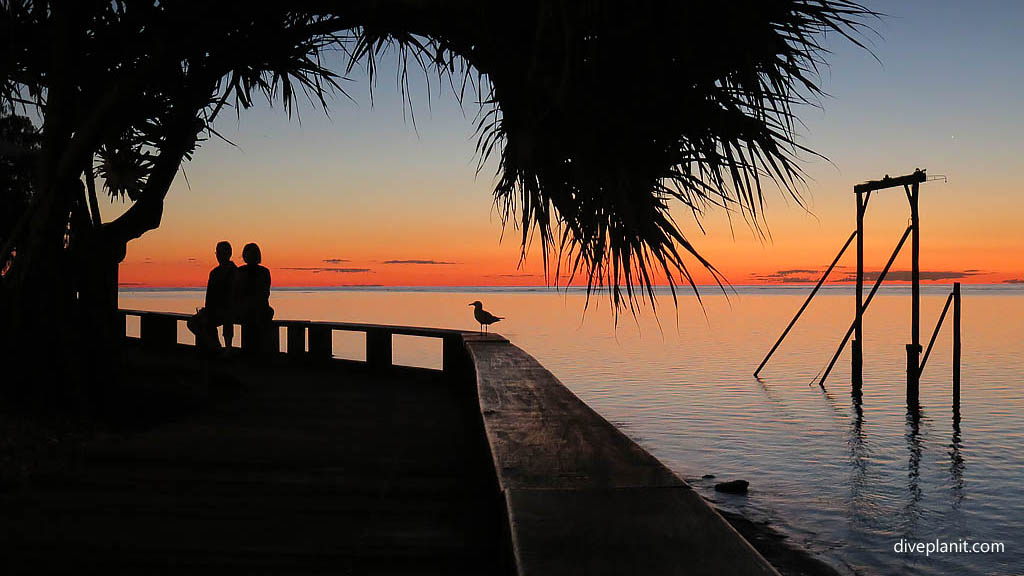 Pricing / availability enquiry