Site Overview
Dive Centres
Site Type:
Shallow reef with coral cascades and bommies
Depth:

Top: 5M

Median: 9M

Bottom: 16M

Location:
Northern edge of Heron Island reef east of the Island
This dive starts at Tenements, went passed Coral Cascades and ended close to North Bommie. As the dive site names suggest, there is a lot of interesting terrain along these dive sites, including caves, hollows and holes, as well as a great variety of coral – all in pristine condition.
There were lots of Rainfords Butterflyfish all around the reefs.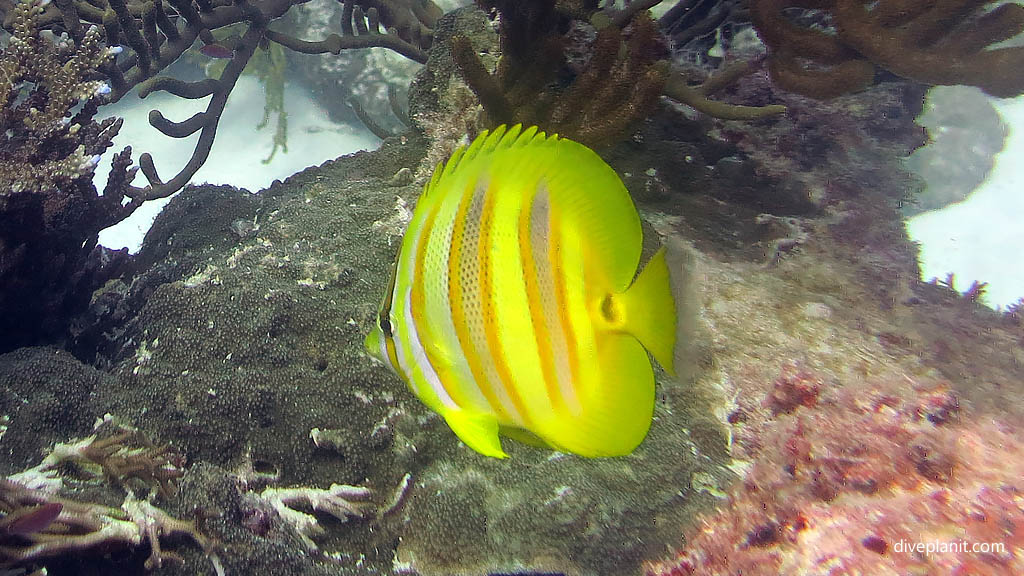 Everywhere around Heron Island the coral is in great condition.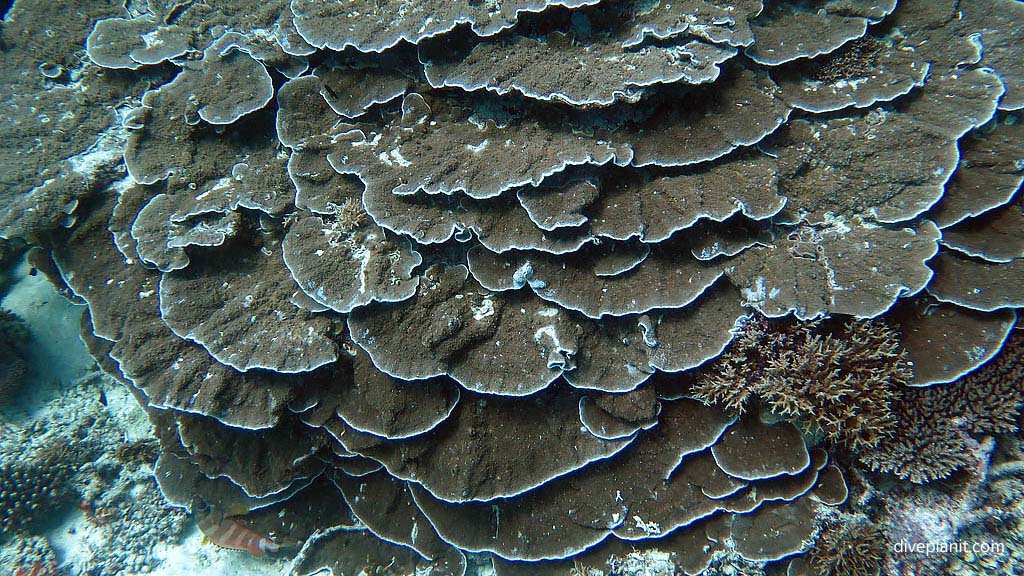 Even down to the last little mushroom coral.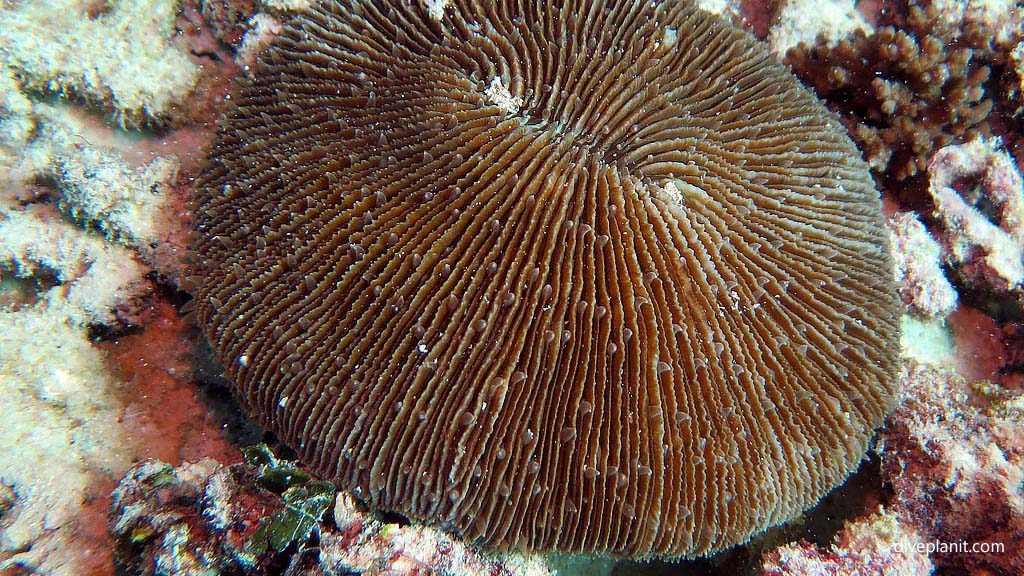 Typically where the coral is good, the fish life will be good too. Another butterfly to add to my collection – I don't think I've got one of the Teardrop Butterflyfish.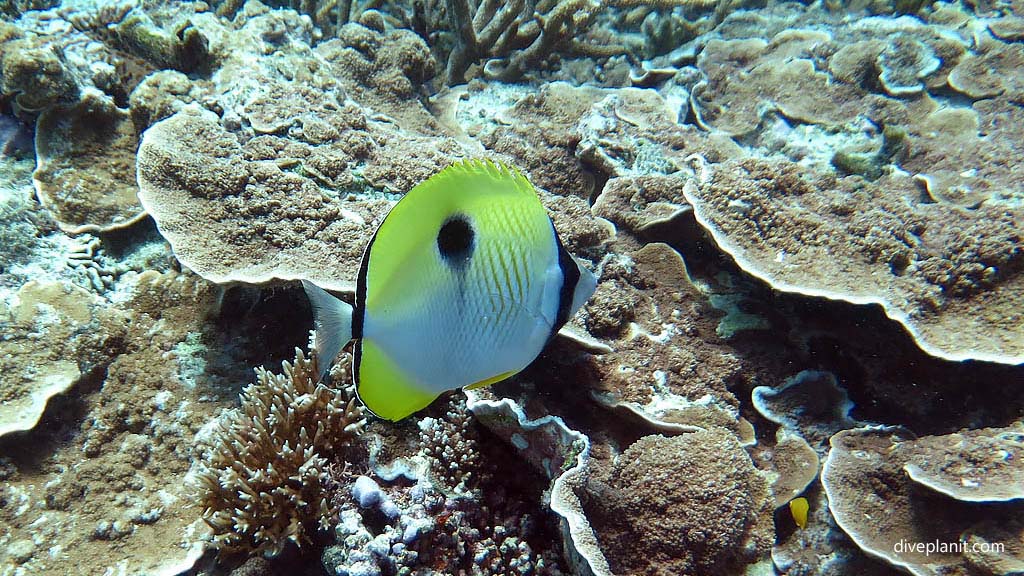 The prize for the most finely and intricately patterned fish of the dive goes to the humble Blue-lined Rabbitfish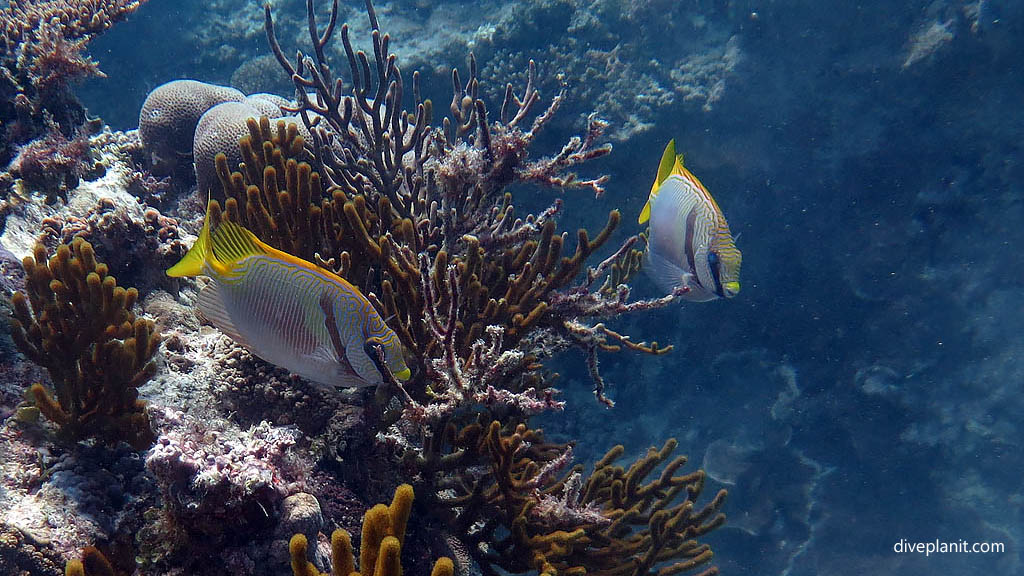 And it's hard to believe that a fish needs to be as brightly coloured as this Harlequin Tuskfish.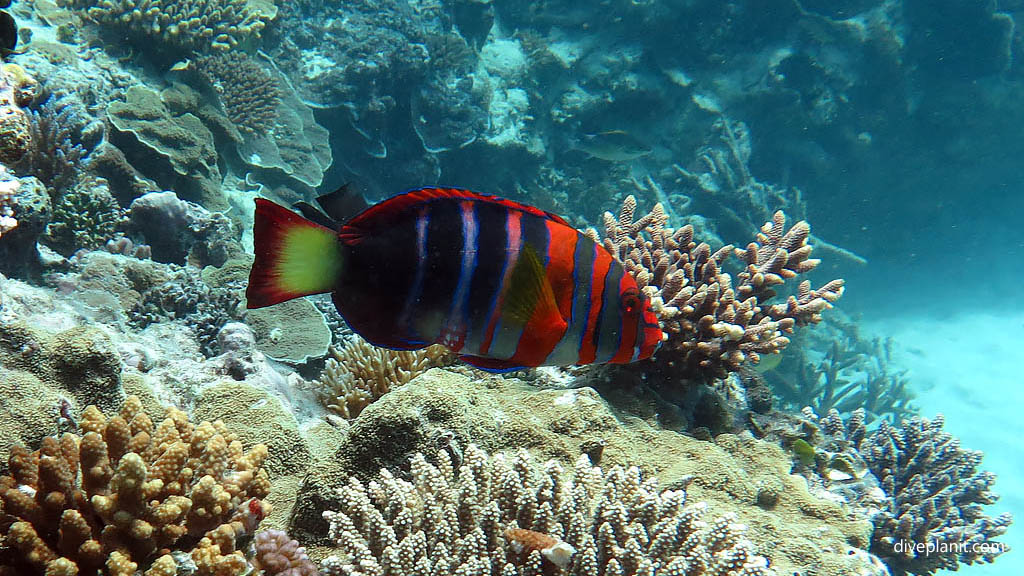 This little guy looks just like his dad: the Red Emperor.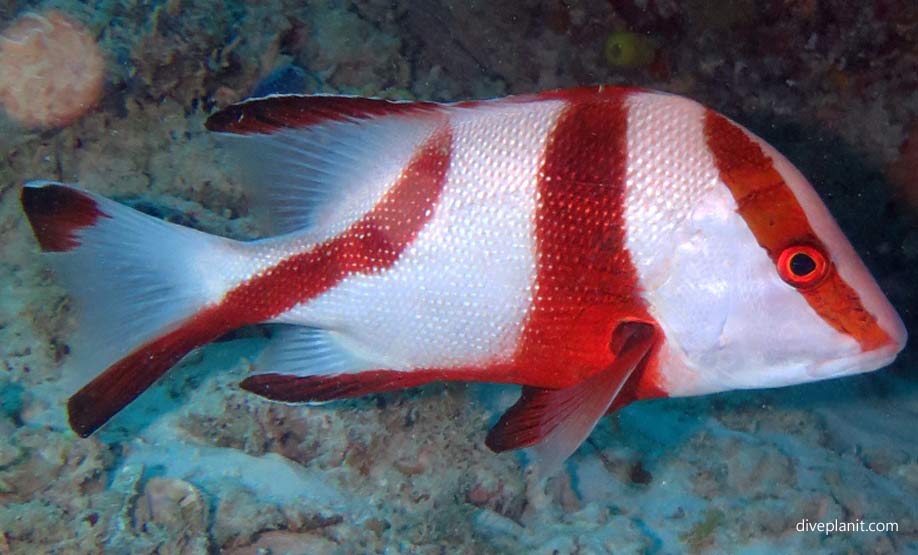 What not to do if you see a white tipped reef shark snoozing in a cave … block the entrance …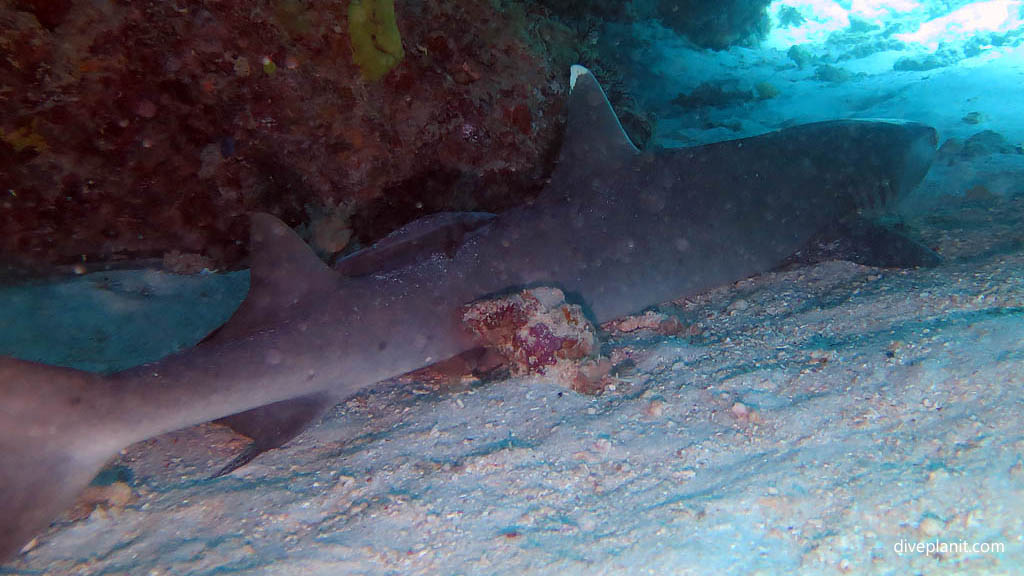 Because it might be someone else's exit!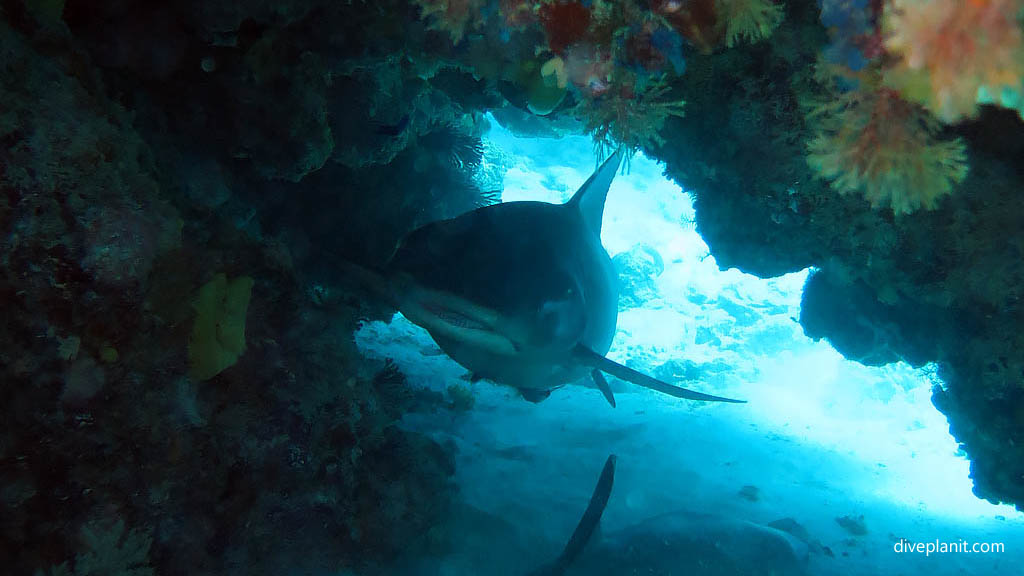 Another fish where you have to ask why? Was he unhappy with being just a dark damsel or do his bright blue spots make him look just a little less edible? If so, how did he evolve his amazing covering?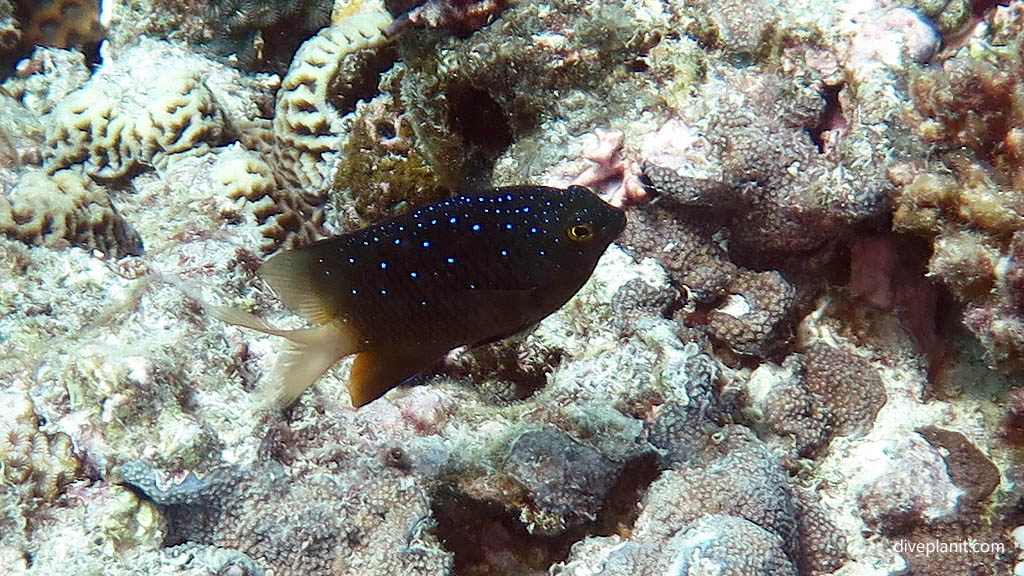 And last, (but not absolutely last – that's the porcupinefish), the black spotted pufferfish. But just look at that amazing stack of coral he calls home.