Our guest blogger and keen aquanaut Dof Dickinson goes off the beaten track to the unspoilt island of Tioman, a short ferry ride from Malaysia's mainland north of Singapore. She shares her colourful dive experience in photos and video.
Pulau Tioman – diving Malaysia's unspoilt islands
Tioman is a spectacular, unspoilt island off Southeast Malaysia, a 2-hour ferry ride (or 45 minutes by speedboat) from Mersing (itself 100km north of Singapore). It's one of many volcanic islands in the South China Sea with rocky imposing peaks jutting out from dense rainforests and white sand beaches surrounded by outstanding tropical reefs.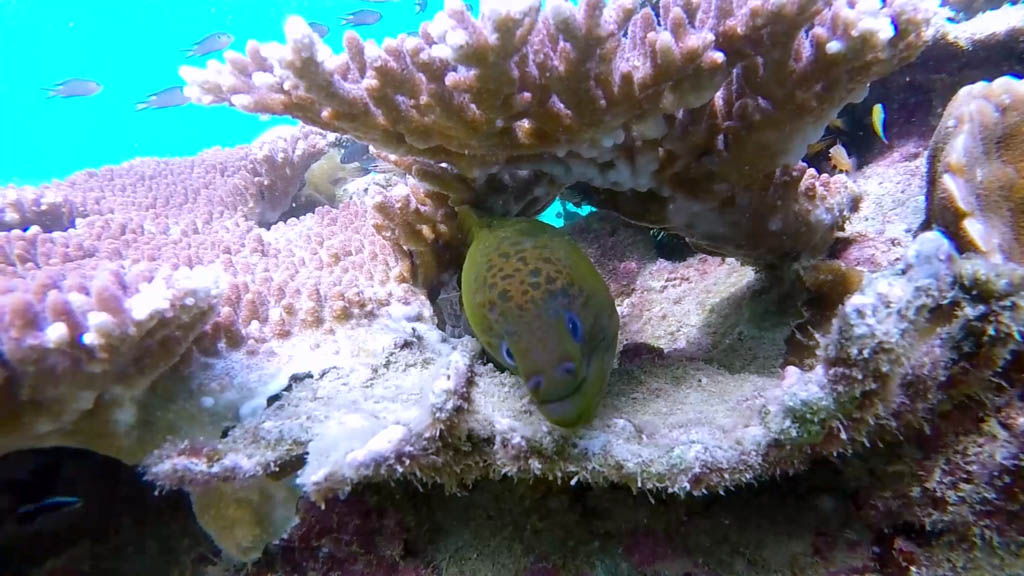 There are a dozen or so PADI dive centres on the island. Boat dives cost about AU$50 each – with gear – but you can pre-order a package online for as little as AU$30 per dive. We took trips with Burger Dive and National Dive League Tioman – all escorted with a lot of attention to safety and service – they even changed tanks for us between dives. Water temperature is 28°C, the visibility for us was 7-10 metres at most sites and up to 15 metres at best. Apparently in March and April it can get up to 20 metres.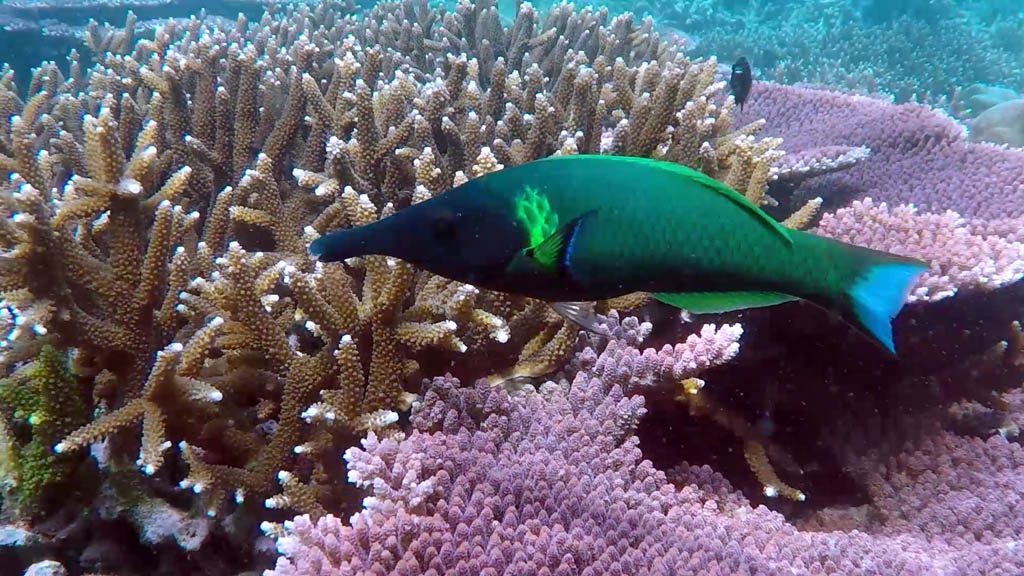 Tiger Reef
Tiger Reef is a 22-metre dive that takes you down the sides of a rocky outcrop, covered in a colourful array of fan and soft corals. We saw hawksbill turtles, hundreds of fish and many species of nudibranchs.  Nearby Labas Island is an 18-metre dive site with pink and purple fan corals, orange brain corals, shoals of tropical fish and rays. This site has swim-through caves, so torches are recommended.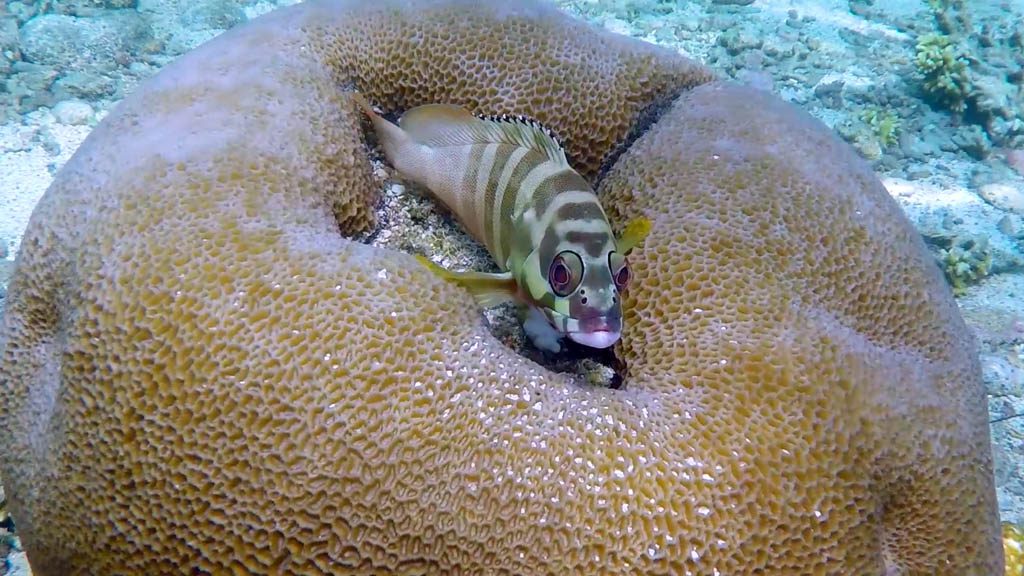 Coral Island
Coral Island is a 'must-dive' and our top pick. It has several outlying reefs, all with spectacular coral gardens and lots of fish at various depths. It's also worth a snorkel to experience the coral gardens in the top five metres or so, which are teeming with fish.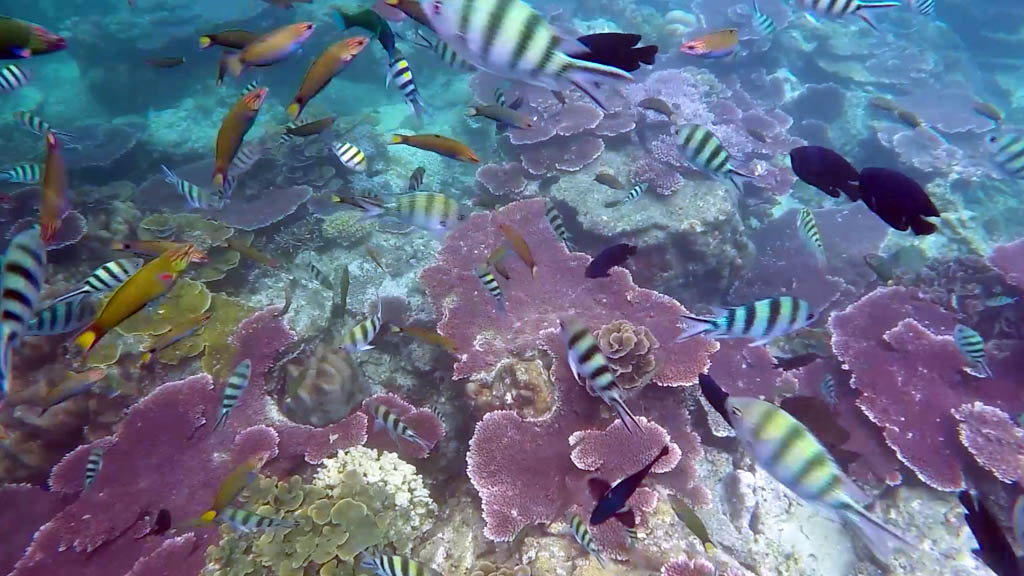 Wrecks at the Marine Park
Closer to Tioman Island you can dive the wrecks at the marine park, which are covered in coral. Here we saw moray eels, lion fish and clown fish among many others, but the water can be turbid this close to shore. We also dived tiny Rengis Island with its stunning pink coral gardens, black tipped reef sharks and turtles. It's also worth snorkelling this site, as some of the best coral gardens are in under 5 metres.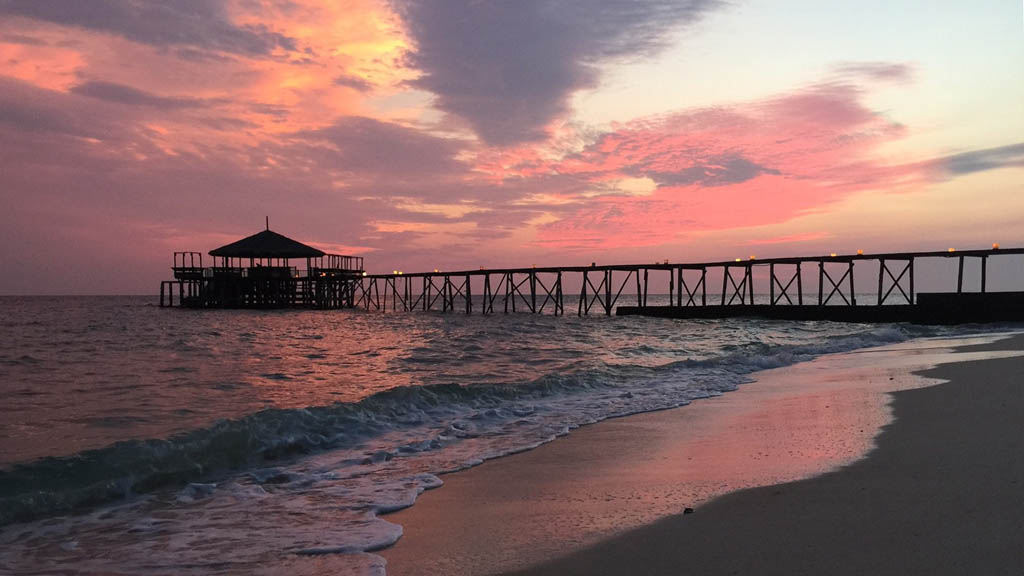 5 Star or Budget
You can make this a budget or five-star trip. Tioman is an authentic place with a choice of small eco-resorts, cabins and budget accommodation – all run by the locals. The island has six small villages, the main one, Tekek has a small medical facility. Food is Thai/Malay inspired – spicy fish curries, rice, chicken, and some western options.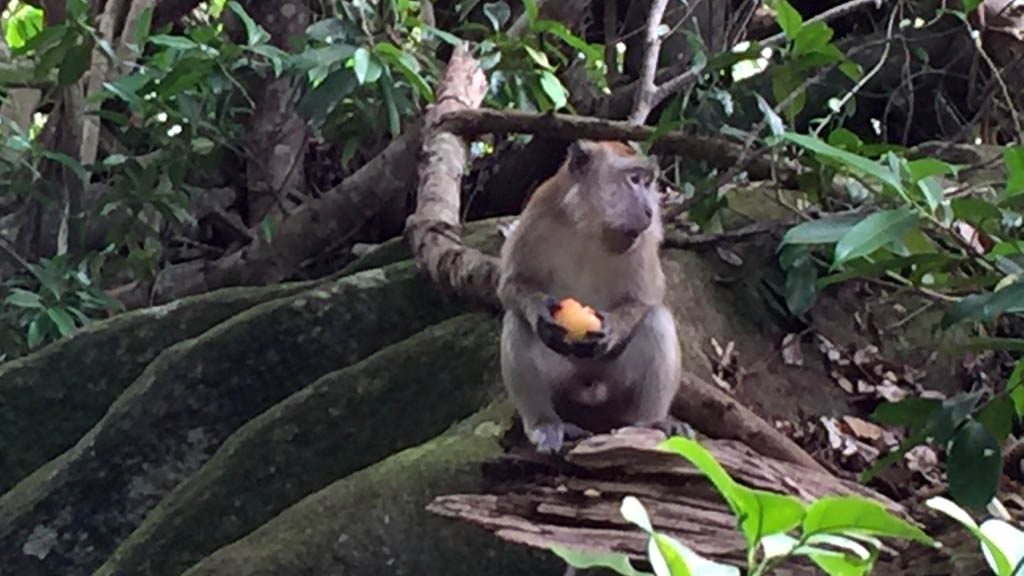 There are no roads, with some of the villages are connected by walking tracks. Otherwise you pay the locals to get around by boat or use the ferry, which stops at several villages on its way back and forth. The centre of the island is pristine rainforest, home to monkeys, goannas and a stunning array of birds and butterflies.
Dof's top tips
Book your dives online in advance. Go in March–April. BYOG.
Here's a little video of what's in store for you at Tioman Island.
Pulau_Tioman from dofdickinson on Vimeo.