Vis. It's all we talk about. The first question we're asked as we emerge from the water, and the first thing we rave (or complain) about, you know, before we get around to describing what we actually saw. So I guess what we all really really want (especially photographers) is GOOD vis. If you're looking for the best diving visibility in the world – you have to try Okinawa – I'm telling you now, this vis is amazing.
When I was researching my trip to Okinawa, I came across a Japanese website promoting diving in the region, which made the somewhat modest claim of "third best vis in the world". Curiously, it didn't mention which destinations came in first or second (so of course now I'm intrigued) and indeed, whose expert opinion was that anyway.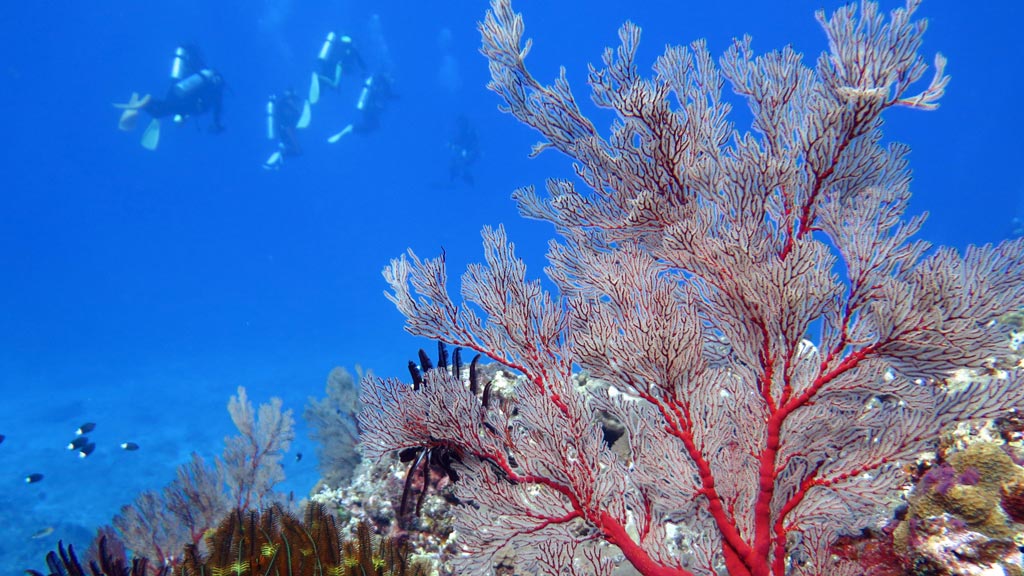 But vis is something I don't get my hopes up about – just in case they're dashed. The best vis I'd experienced up to this point of my diving life was on Christmas Island – around 30m – five years ago, and I've been raving about it ever since. At my local, we're happy with 5m – enough not to lose sight of my dive buddy.
On my first dive in Okinawa, a site called Ippon Ishi on the coast of Yonaguni Island, it was all I could think about. The water was so clear, I could see the ripples in the sand 20m below – before I'd even jumped off the boat.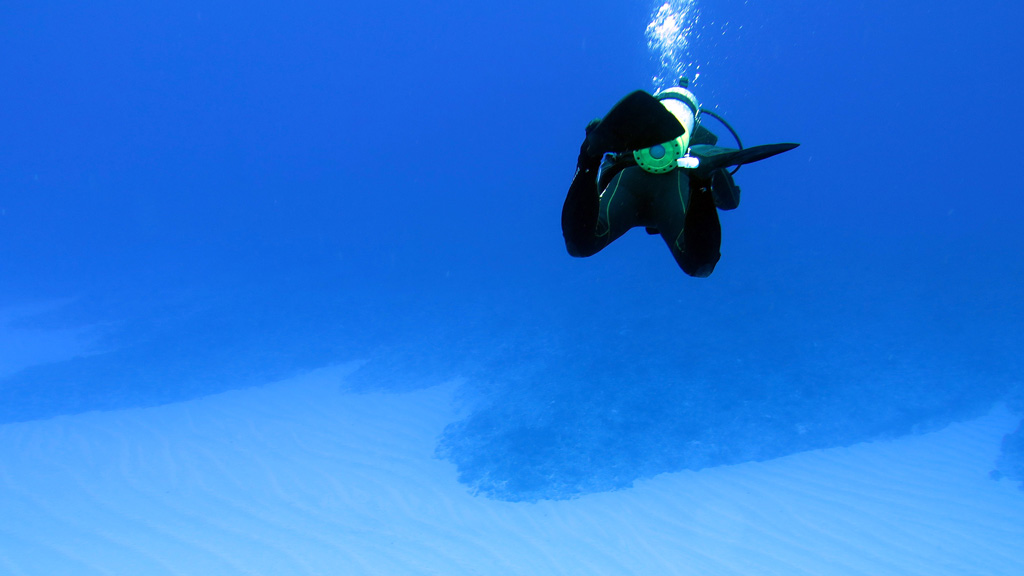 Underwater, as a dive group we could spread out, my buddy in clear sight about 50m away, looking a bit like he was flying above a white sandy beach.
And what's even better, the water is warm. Even in November, nudging on ski season elsewhere in Japan, the tropical currents that pass through the Okinawa archipelago are 29°C.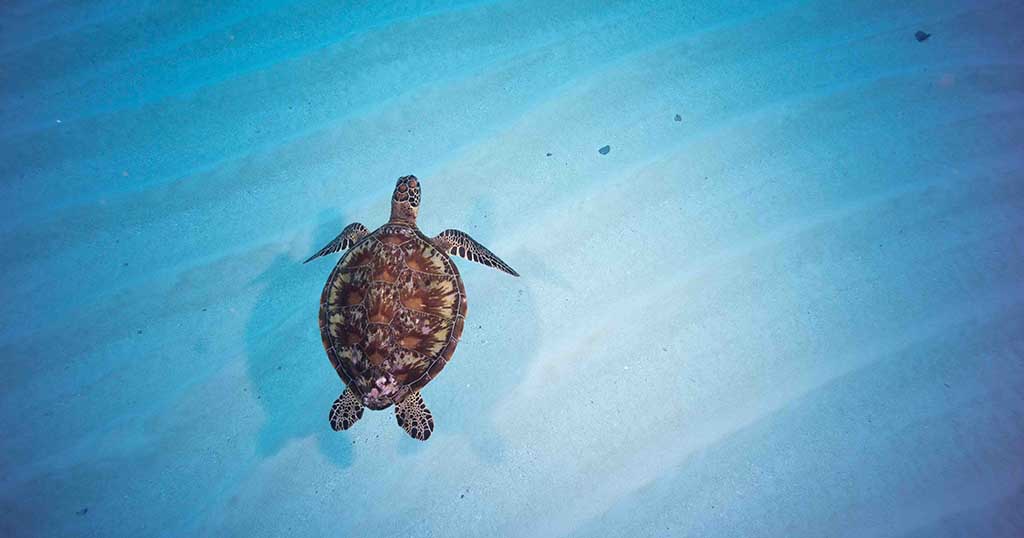 As I fly through the water above a river of white sand, a green sea turtle flies below me. I follow him for a while before descending to see what's caught the eye of our dive guide. He's lying on the sand playing with a group of curious razor fish, squirting sand and watching them dart about, so I watch for a while before another diver calls me over to the coral wall.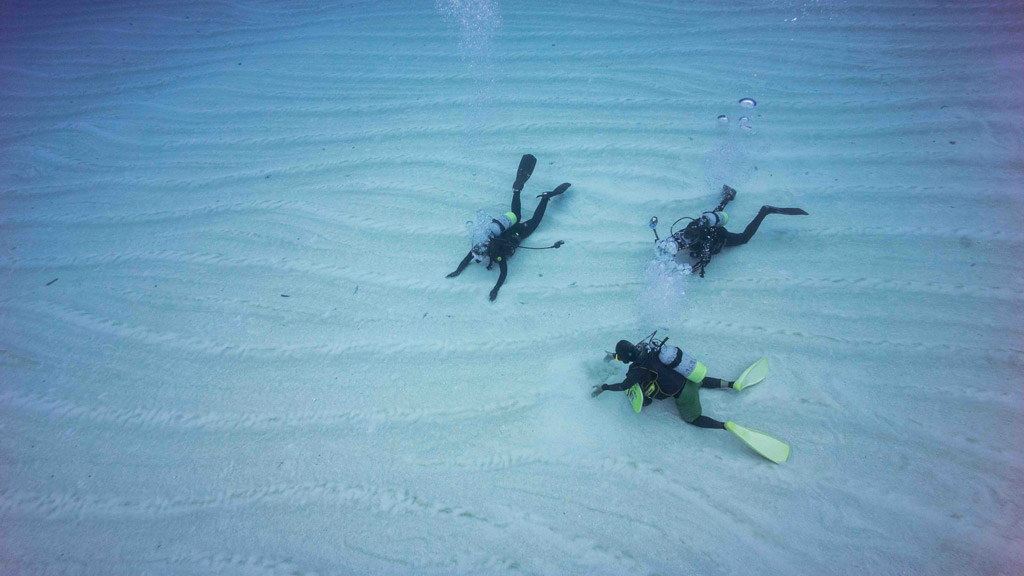 She's found a busy little reef community under an overhang. Anemone fish darting around guarding their anemone, and circling the anemone in the shadows, juvenile lion fish and emperor angels while banded cleaner shrimp peer out of the crevices.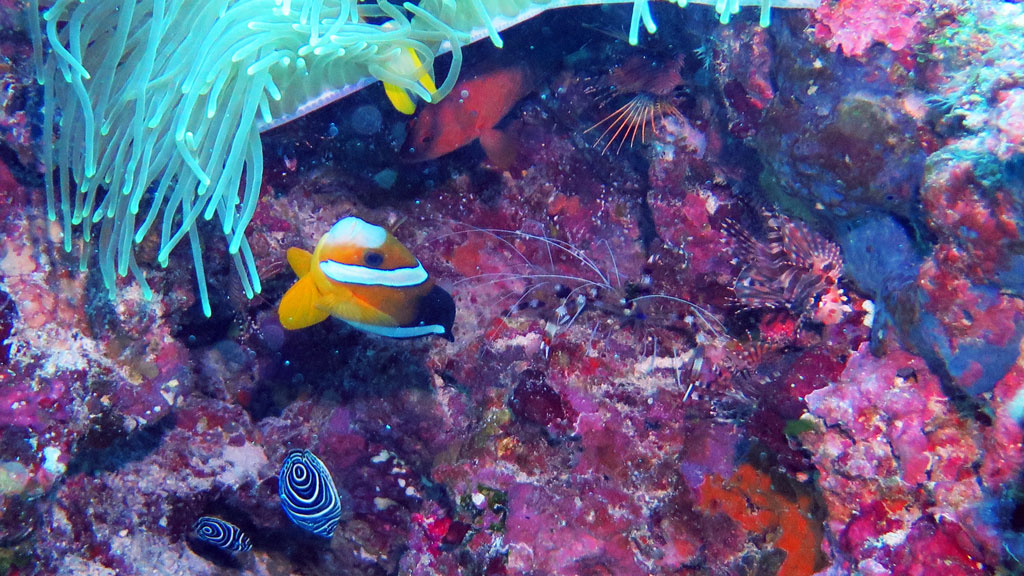 I cross over the sand 'river' where the coral drops away and find enormous red gorgonian fans before being called over to the reef top where countless damsels, angels and anthias flock amongst colourful soft corals.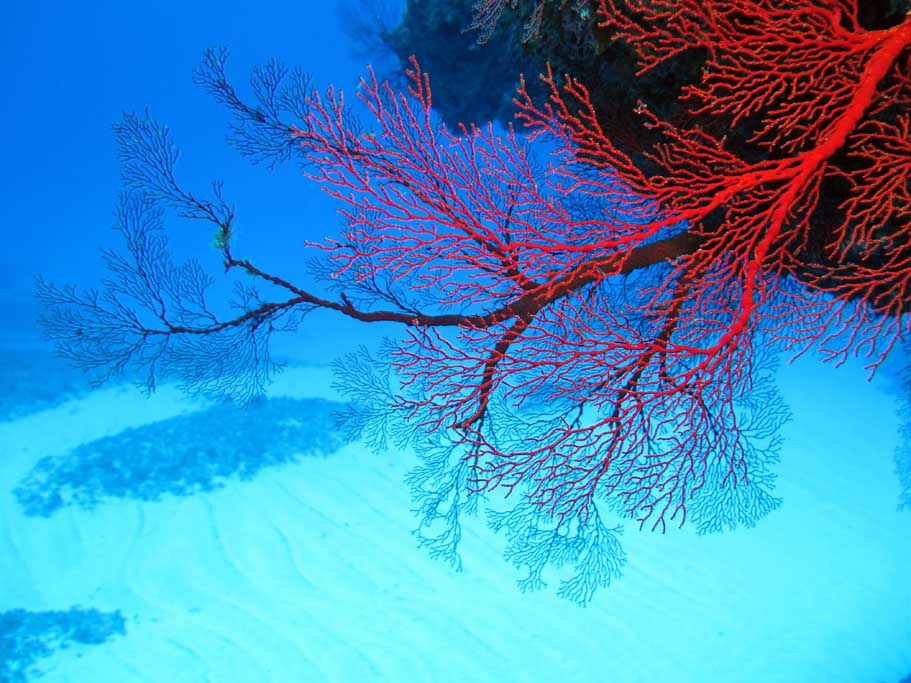 This dive is like three or four different dives rolled into one, and sadly, it's about to end. I ask if we can do the same dive over again the next day, but I'm talked out of it by my buddy, always keen to see what's next. And it's just as well really, because there was something special about each subsequent dive experienced in Okinawa.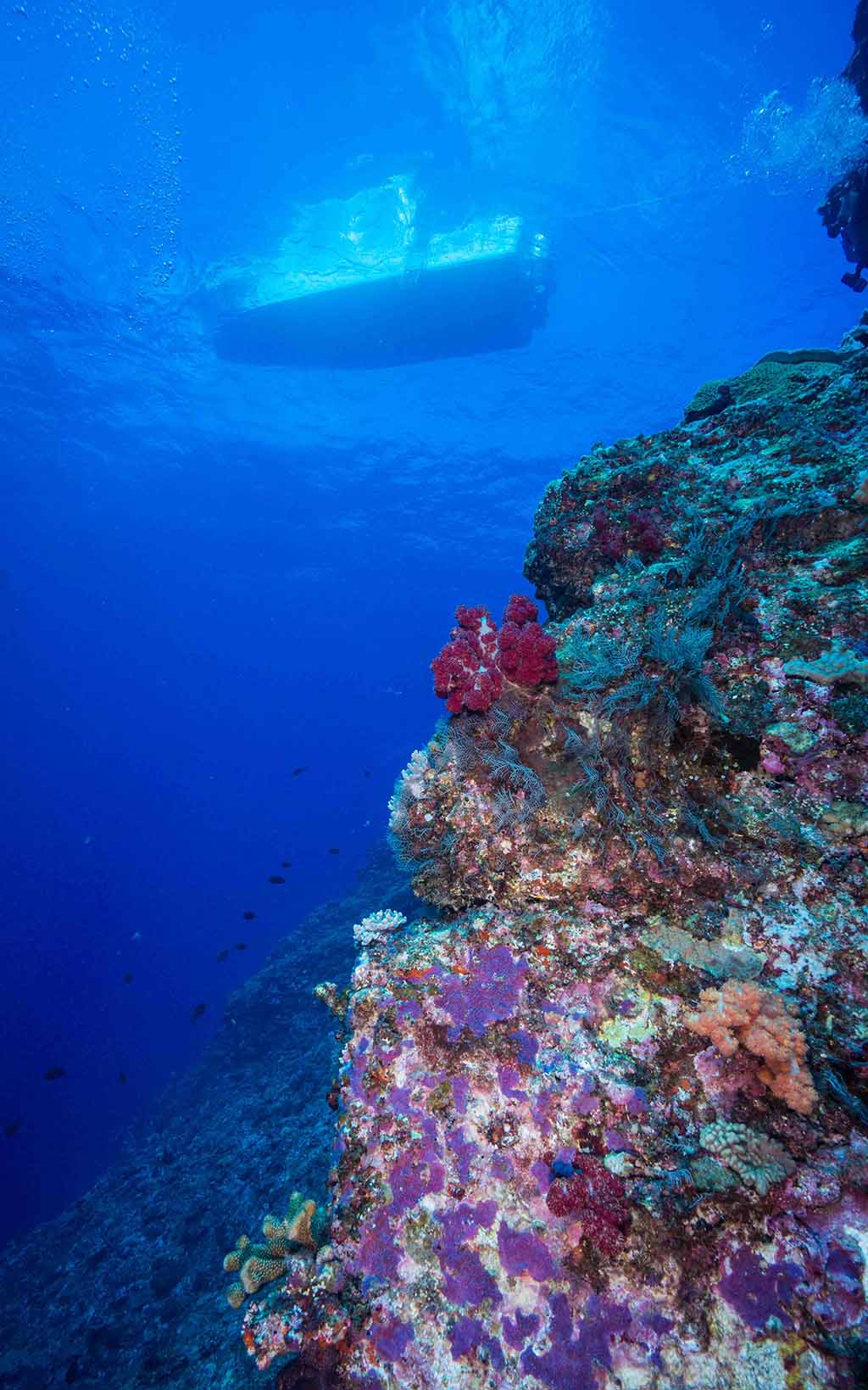 So, as to the claim of "third best vis in the world", it's the best I've ever seen, and not just on this dive, which was on the remote island of Yonaguni. The vis around the Kerama Islands, which are a lot closer to the main island of Okinawa, are just as clear.
Fact File.
Sou-Wes Diving run the dive operation on Yonaguni Island, as well as a handy guest house, about two minutes' walk from the dive shop.
If you liked this post, you might also like: