Mention Bundaberg to most Aussie divers and they will think of Lady Elliot Island or rum, or possibly both! However, for divers in the know they will automatically think about the wonderful and easy shore diving to be found off this sugar town.
Bundaberg, located four hours drive north of Brisbane, is a busy country town known as the sugar capital of Australia. Surrounded by sugar cane fields that go into producing the town's most famous export – rum, the town is also the gateway to the Southern Great Barrier Reef, with day trips to Lady Musgrave Island and Lady Elliot Island only a short flight away. However, Bundaberg also has some of its own local dive sites that are well worth a look. Located off the coast are brilliant boat dives on coral reefs, the recently scuttled HMAS Tobruk, the incredible MV Karma shipwreck and the always fascinating Cochrane Artificial Reef. But the town also has Queensland's best shore diving sites.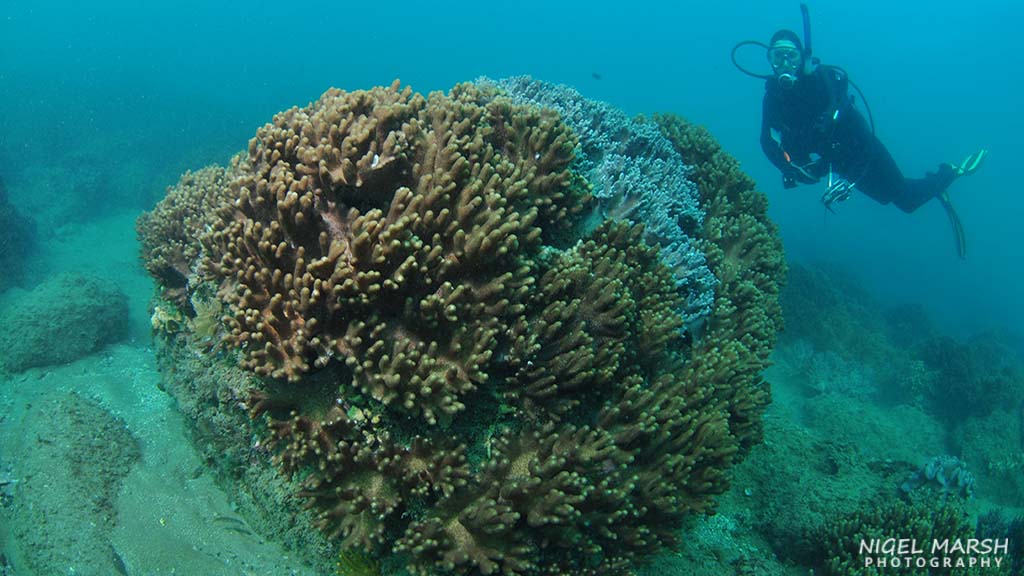 Known as the Coral Coast, the coastline off Bundaberg is mostly rocky, formed over a million years ago by volcanic eruptions. These rocks continue underwater and have allowed corals to establish and flourish in shallow water. While you can jump in the water just about anywhere on this coast, the three most popular dive sites are Barolin Rocks, Hoffman's Rocks and Burkitt's Reef.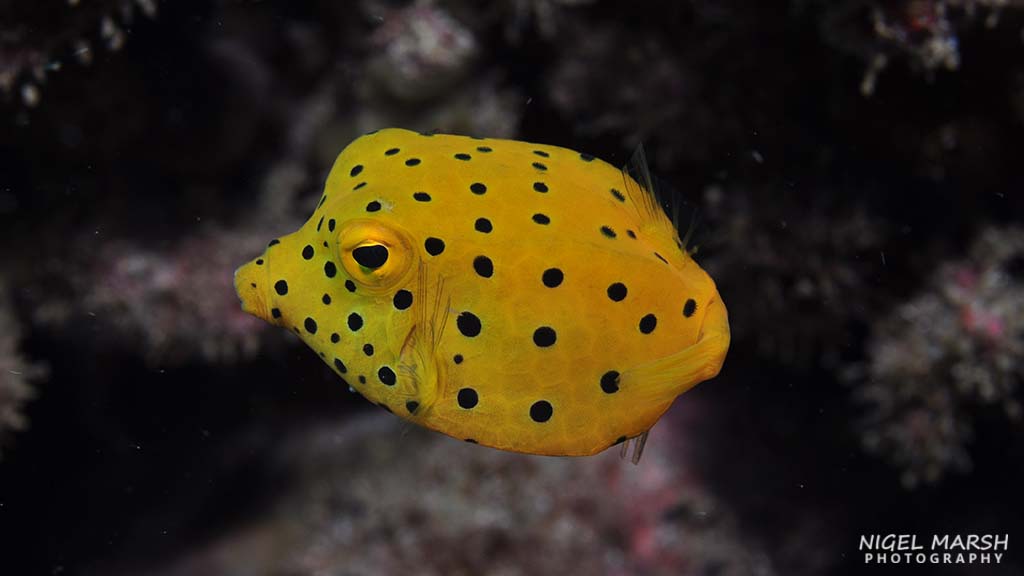 Getting in and out of the water at Barolin Rocks is always a bit of a challenge as you have to scramble over slippery rocks, but there is a large rock pool that makes this a little easier. Once in the water you will find yourself in an incredible coral garden, with the rocks covered in hard and soft corals in depths from 1m to 5m. This beautiful coral garden is so unexpected that it always takes new divers by surprise. Beyond the coral gardens are small bommies and patches of coral in depths to 9m. Always have a close look at these corals, especially the gorgonians, as many are home to lovely spindle cowries.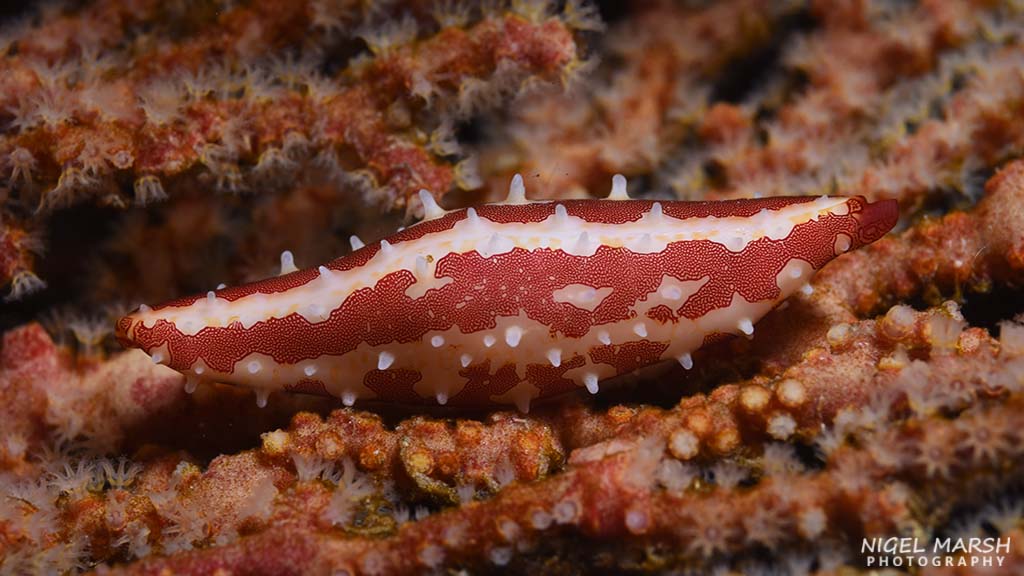 While there are certainly larger creatures at Barolin Rocks, it is the macro critters that are its main feature, especially nudibranchs. Over a dozen species of these colourful sea slugs can be seen, including Spanish dancers. Other critters seen at this site include crabs, flatworms, sea hares, head shield slugs, crayfish and tubeworms. Numerous small reef fish dart amongst the corals, including butterflyfish, boxfish, wrasse, angelfish, gobies and blennies. But larger residents include blue spotted stingrays, rock cods, ornate wobbegongs and the occasional eastern shovelnose ray. Also keep an eye out for green and hawksbill turtles sleeping on the coral or olive sea snakes searching the bottom for prey.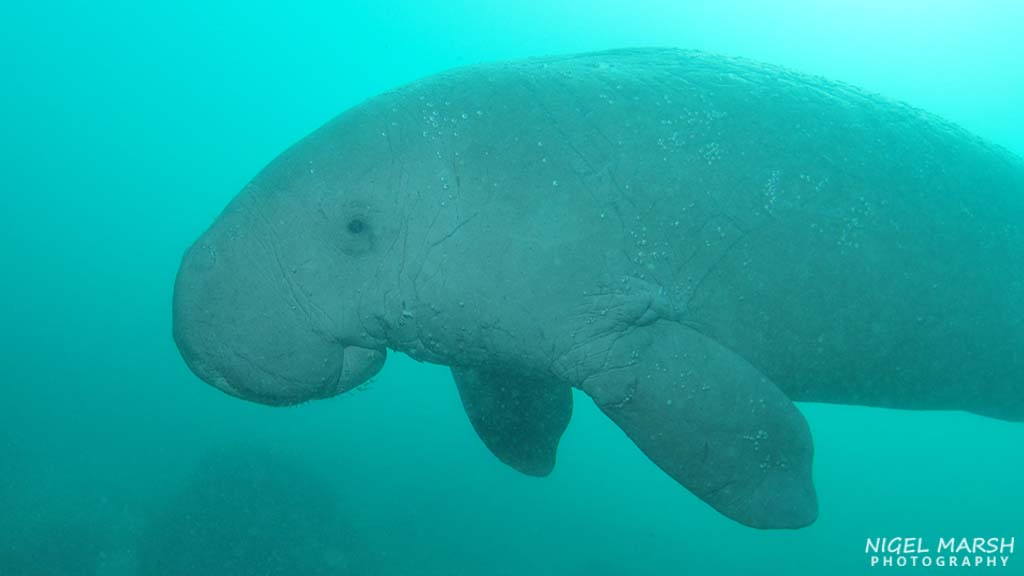 Barolin Rocks most famous resident is a dugong. This wonderful sea cow is only seen at the site a handful of times a year, so an encounter is never guaranteed. I have been fortunate to have three encounters with this dugong, and each time it has swum around me several times as if closely studying the strange bubble-blowing alien visitor to its home. Having a semi-resident dugong makes this one of the most unique dive sites in Australia.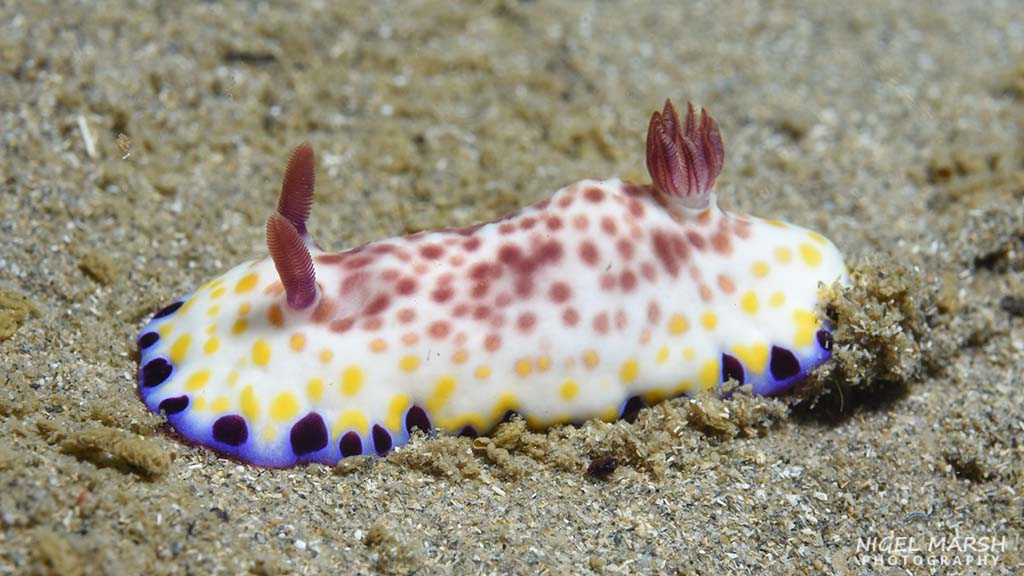 Hoffman's Rocks requires another scramble over the rocks to get in and out, but it is well worth the effort. This site is a maze of bommies and coral ridges, covered in soft and hard corals, gorgonians and sponges in depths to 10m. This site also has a good collection of nudibranchs and reef fishes, but more exposed to the elements, and sometimes washed by a gentle current, Hoffman's Rocks is where you will see larger species and pelagic visitors. Often seen here are turtles, sea snakes, Queensland gropers, Spanish mackerel, golden trevally, batfish, snapper, sweetlips and even spotted eagle rays.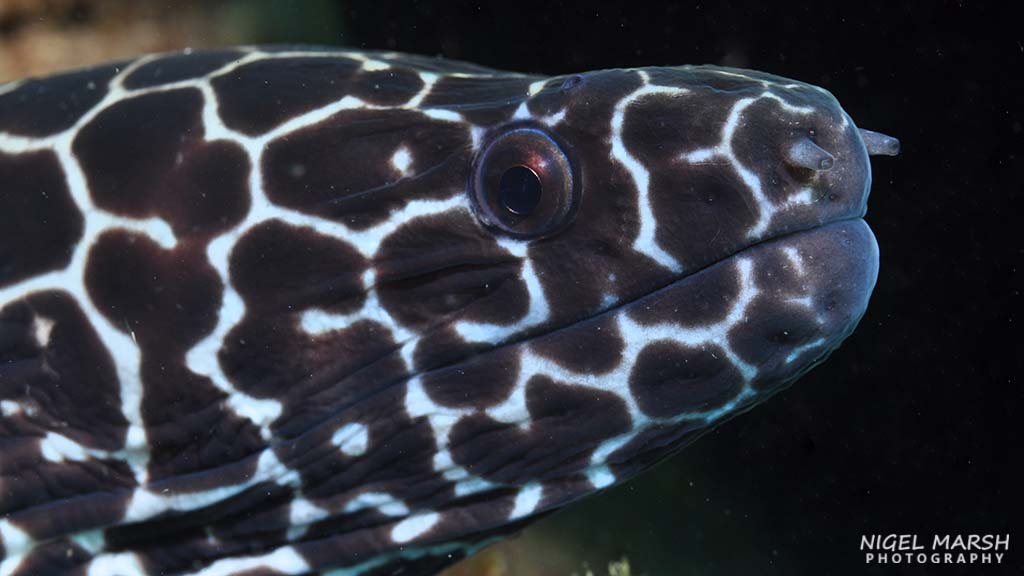 For those that don't like slippery rocks, Burkitt's Reef is accessible from the beach. Located right in front of Bargara township, this large reef can be dived from the southern end of Bargara Beach or the northern end of Kelly's Beach. This site also has pretty coral gardens and small bommies to explore in depths to 9m. Like the other sites it is a great spot for nudibranchs. Also seen at Burkitt's Reef are crayfish, moray eels, sea snakes, tasselled wobbegongs and schools of pelagic fish.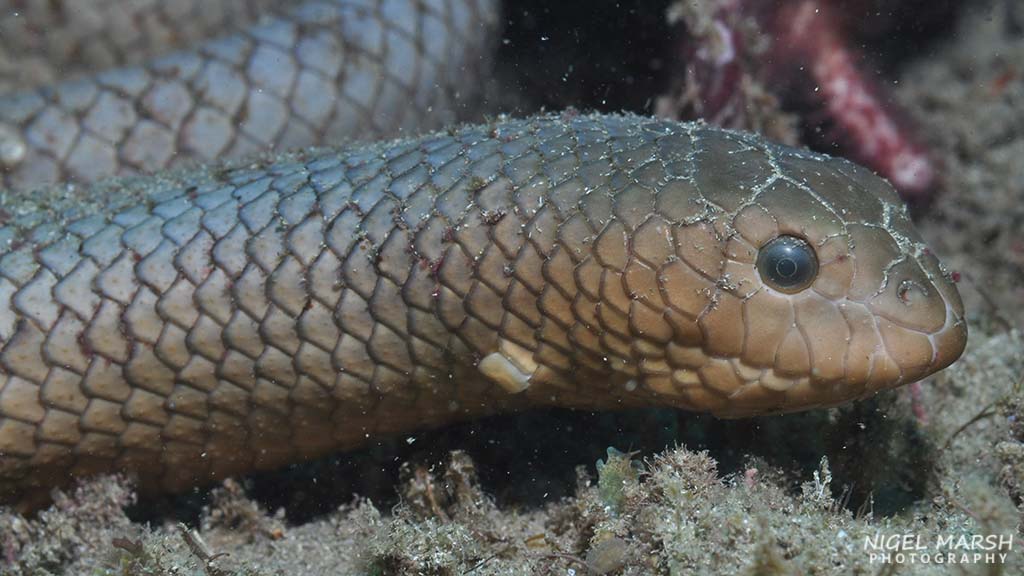 Bundaberg's Coral Coast can be dived year-round, with the visibility averaging around 6m to 10m on a good day, but varying from zero to 15m. It is best dived when the winds are light and there is little or no swell, as heavy seas stir up the visibility and make entries and exits more difficult. Also avoid the area if there has been recent heavy rain, as with two rivers and a creek draining into this area the water can turn brown. Winter is often the best time to dive this area, as there is little rain at this time of year.