Diving the Museum of Underwater Art (MOUA) is now possible with a selection of local operators awarded licenses to take divers and snorkelers to visit Jason deCaires Taylor's latest underwater masterpiece.
It is the only underwater art museum in the Southern Hemisphere, and the project aims to highlight reef conservation, restoration and education on a global scale. Located in the central part of the Great Barrier Reef, off the coast of Townsville, MOUA is a the first of a series of installations by the World's leading underwater sculptor – Jason deCaires Taylor.
Jason deCaires Taylor is a sculptor, environmentalist and professional underwater photographer. Born in 1974, Taylor graduated from the London Institute of Arts in 1998 with a BA Honours in Sculpture. Over the past 10 years Taylor has created several large-scale underwater "Museums" and "Sculpture Parks", with collections of over 850 life-size public works.
These include well-known installations such as NEST in the Gili Islands, Indonesia, Crossing the Rubicon in the Canary Islands and Vicissitudes in the West Indies.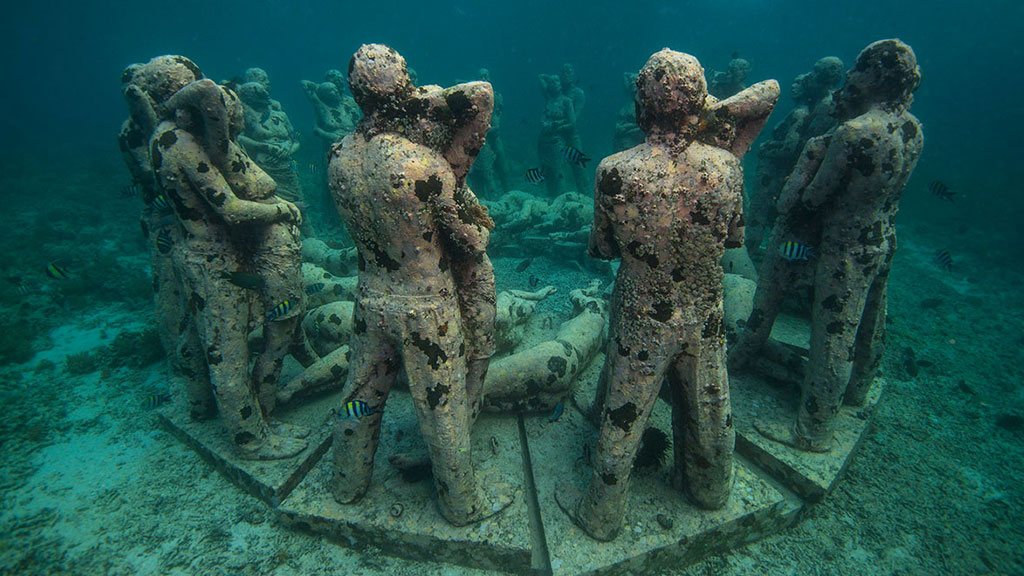 The Coral Greenhouse is the first underwater building created by Taylor, and the first of a series of three installations on the central Great Barrier Reef, with further underwater installations planned for Palm Island and Magnetic Island.
Weighing more than 58 tonnes, the 'Coral Greenhouse' is filled with and surrounded by 20 reef guardians who are propagating coral to spread the message of reef conservation.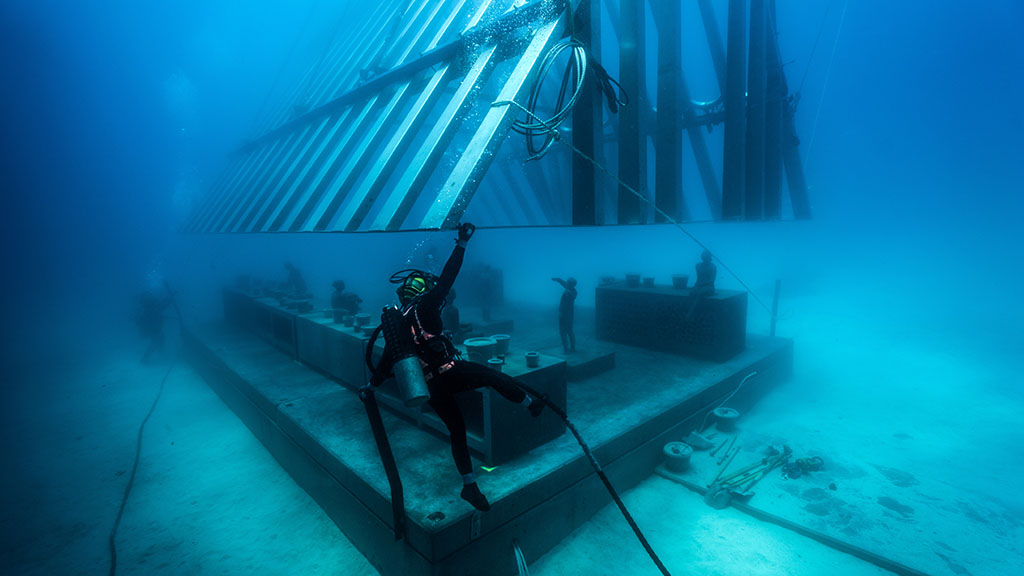 Located approximately 80km from Townsville, two hours by boat, on John Brewer Reef, the construction is made from stainless steel and pH-neutral materials to instigate natural coral growth.
John Brewer Reef, located in the Great Barrier Reef Marine Park, is a naturally formed reef, with some weather protection, 10-15metre visibility, natural coral walls and a flat sandy base.
Adrenalin Dive and Yongala Dive are two of the local centres with access to the installation, with 4-day liveaboard trips to be announced soon.