Site Overview
Dive Centres
Site Type:
Scenic reef of hard corals
Depth:

Top: 12M

Bottom: 22M

Location:
Opposite Trader Jacks in the old Avarua Harbou
The main attraction at lonely Edna's anchor are the vibrantly coloured reef fish: flame angelfish, big blue triggerfish and colourful parrotfish.
Still, the dive site is named for the anchor of the schooner Edna, which remains stuck between coral bommies long after Edna sailed away and sank elsewhere!
The dive proceeds from about 12 m down to the anchor at 22m and back but it's hardly a there-and-back-again dive.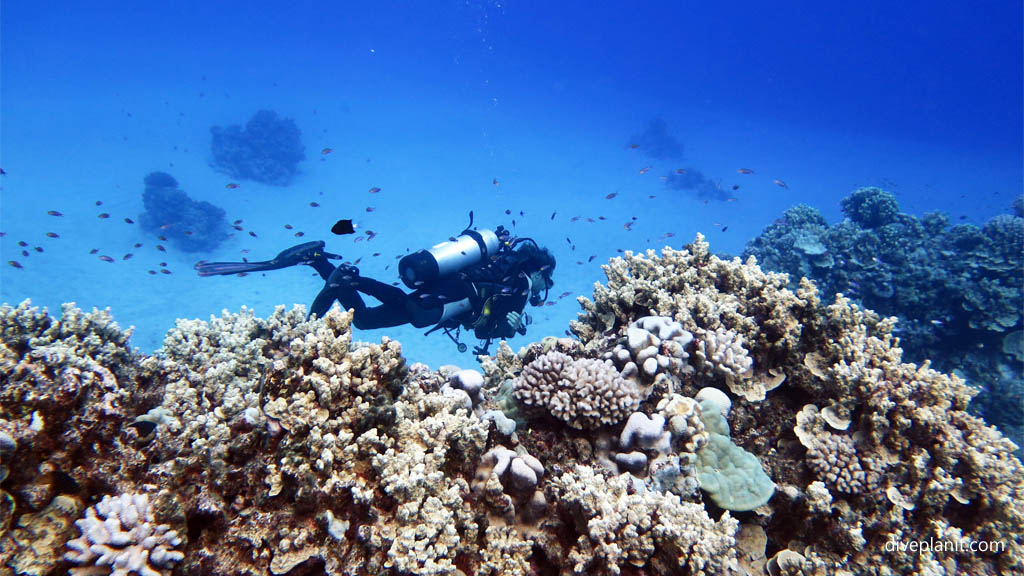 The main area is thick with a diversity of marine life, from the big blue trigger that will come and seek you out, to the morays and damsels that you will need to seek out.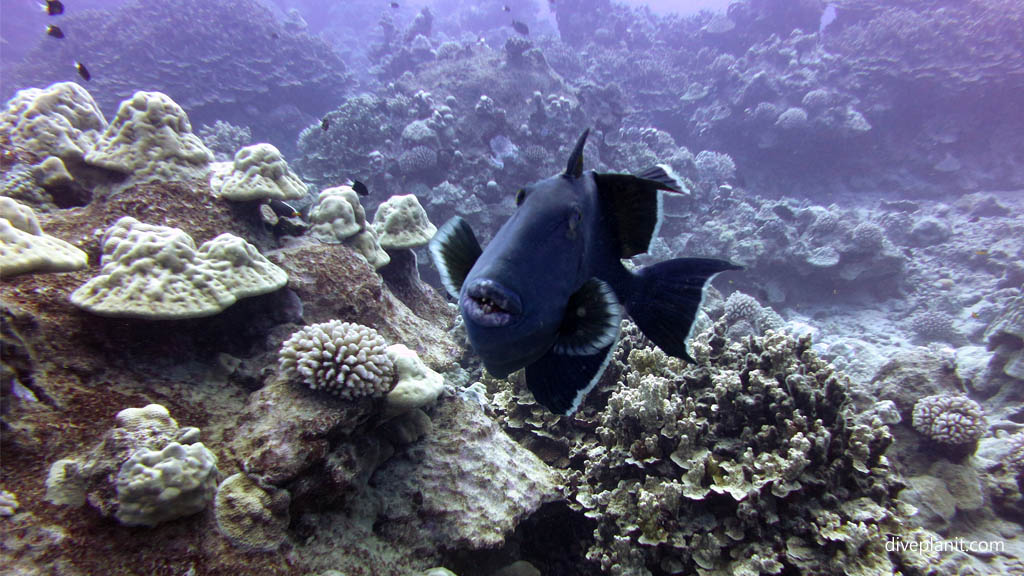 The sandy-patches to coral-cover ratio at Edna's anchor scores high on sandy-patches.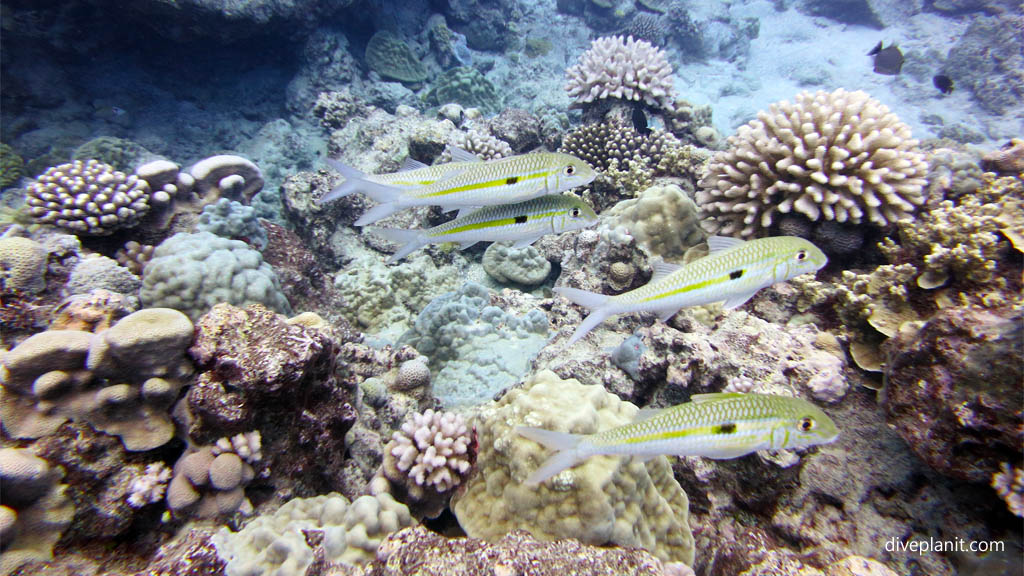 This is quite useful to get down to fish eye-level and see the reef as its inhabitants see it.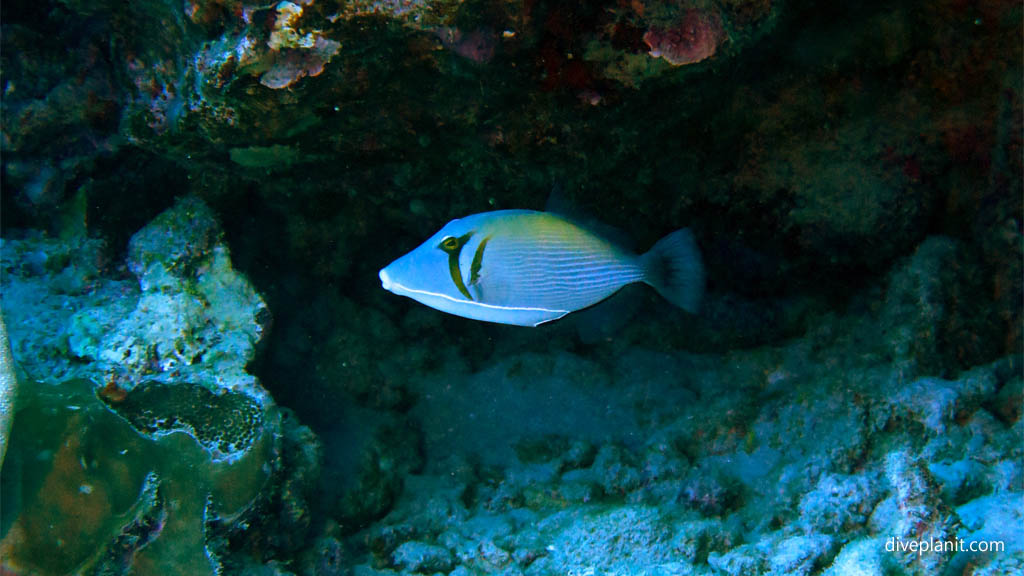 Threadfin and dot-dash butterflies are common, but there are also reticulated and chevron butterflyfish. The hard coral attracts parrotfish and there are scratch marks everywhere.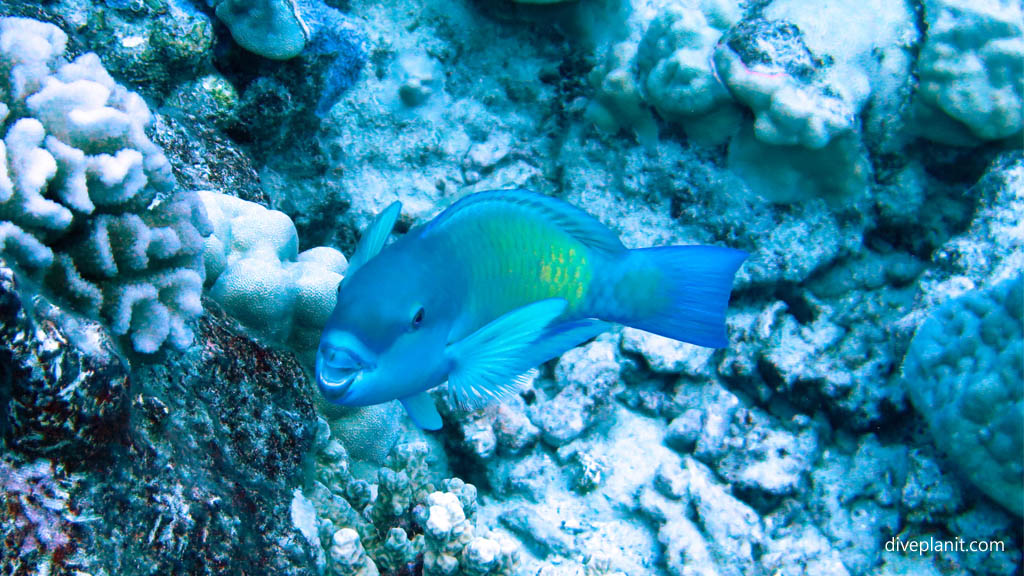 As well as the convicts, you'll find the mimic surgeon.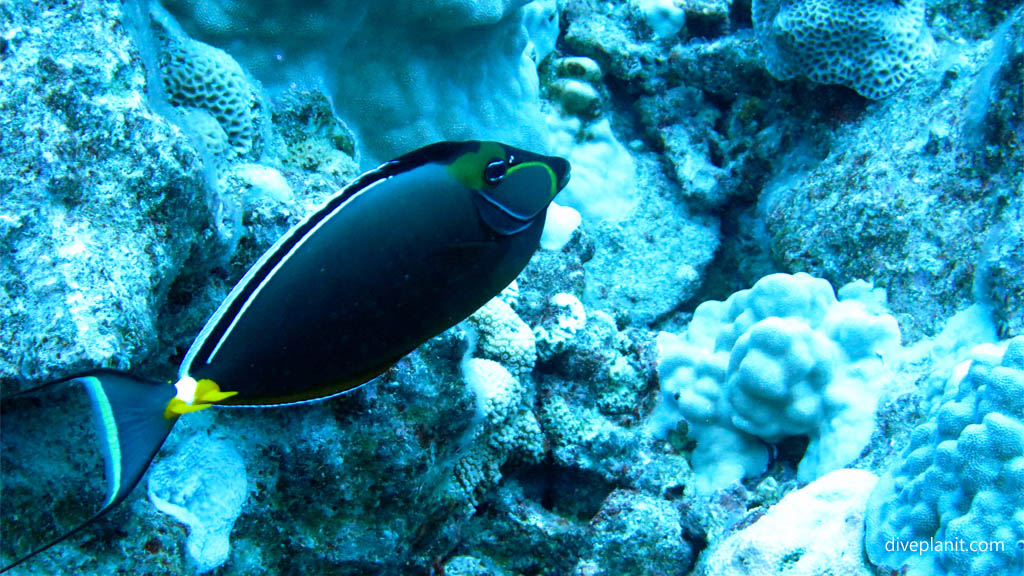 There are damsels aplenty, and the light and clear water brings out their jewels quite nicely.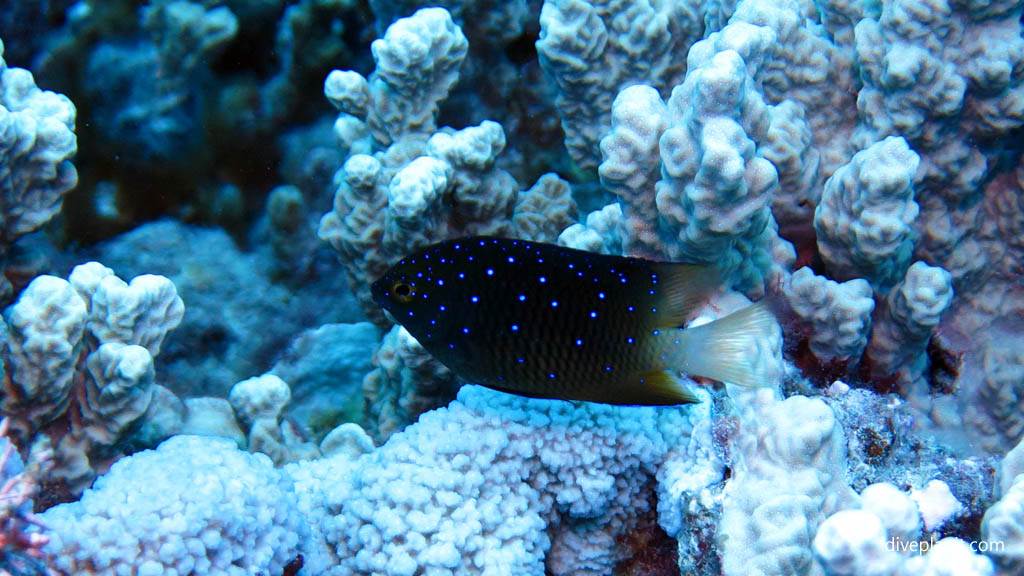 Hawkfish are prevalent too. They always give me that 'here we go again' look as I slowly approach … and the game begins … how close can you get.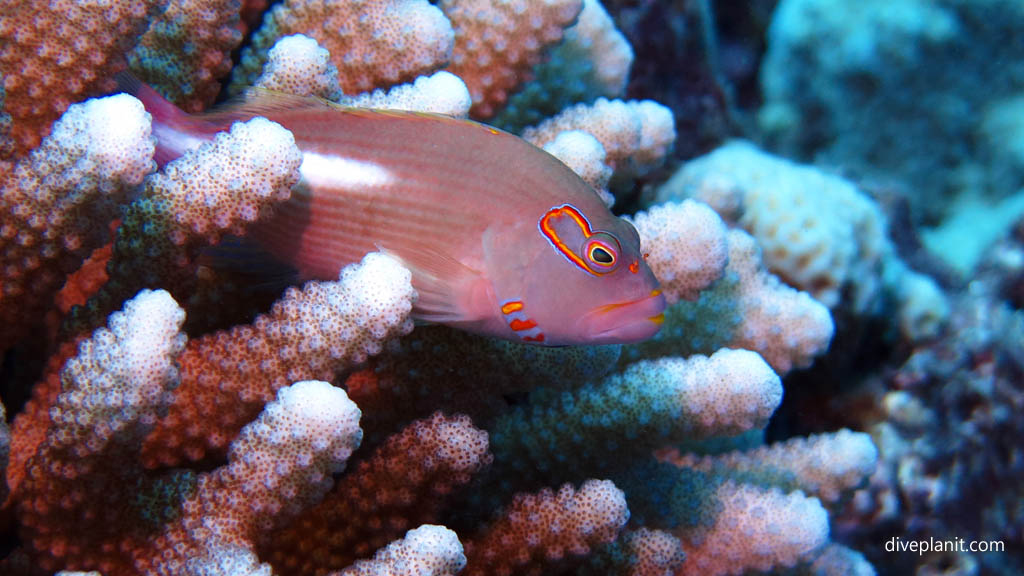 There are nudis too. And big ones like this Spanish dancer found on many of the dive sites around the Cooks.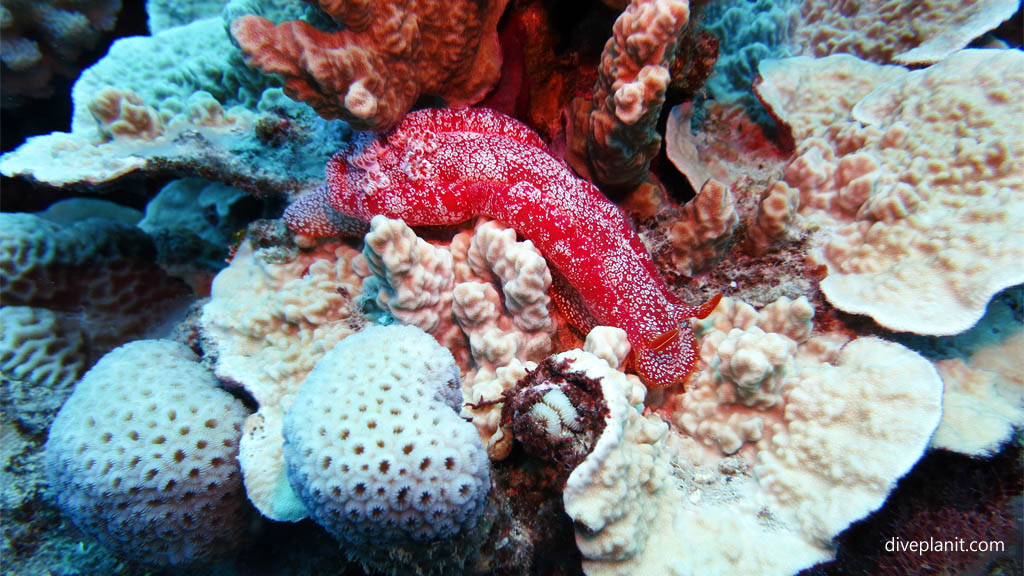 The anchor is a classic old iron anchor, and makes for the turnaround point of the dive. (Unless, because you happen to be in a world of your own like I was and missed it completely, it appears at the end of your dive if Sasha is kind enough to take you back to it).