Emerging destinations, new discoveries and lower airfares are opening up new diving holiday destinations for Australian divers. From the pelagic action of the Maldives and the Galapagos Islands to the mystical subterranean vistas of Mexico's Cenotes and underwater mysteries of Okinawa. Here are our picks for the hottest diving holiday destinations for 2019.
Mexico
Cheaper flights to the Americas, and more of them, make Mexico more and more accessible for Australian travellers, but that's not the only thing luring divers here. Mexico boasts incredible marine encounters – some not found anywhere else, including encounters with oceanic manta rays, whale sharks, sail fish – you can even snorkel with American crocodiles. Add to this the alluring (and photogenic) 'Cenotes' caverns and the coral reefs of Xcalak and Banco Chinchorro Biosphere Reserve, where you can dive with manatees.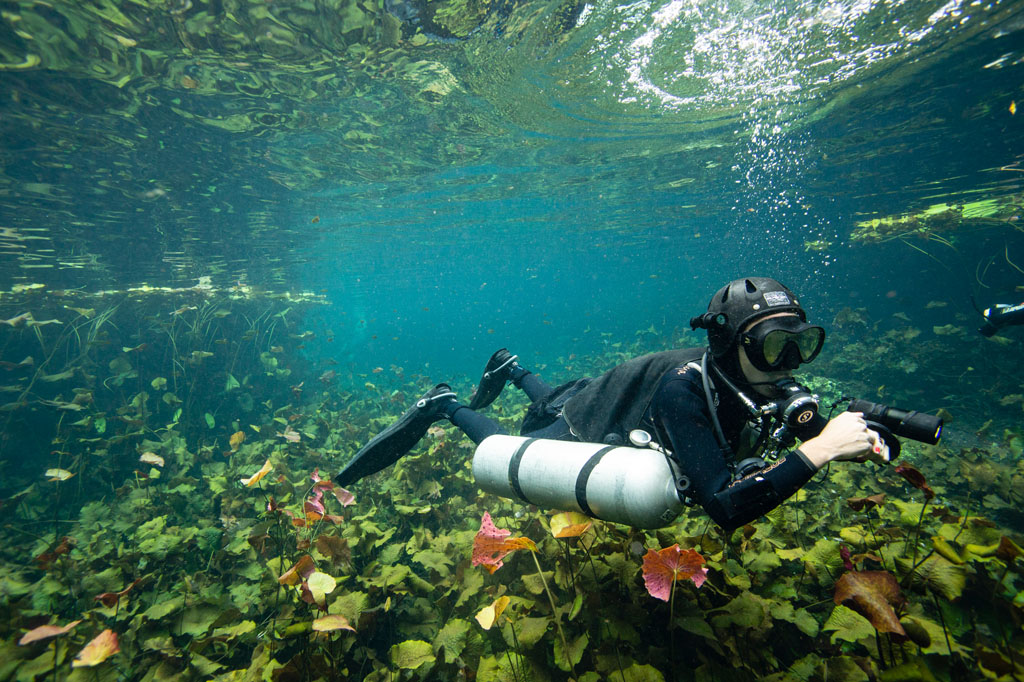 Maldives
It's enticing enough with its romantic-looking overwater bungalows and turquoise lagoons, and it's no longer exclusive to the rich and famous. There are now two budget airlines taking passengers from Australia to the Maldives, making a lot more affordable. For divers, it's all about the guaranteed pelagic encounters, with whale shark encounters year-round at South Ari Atoll and one of the world's largest aggregations of manta rays in Hanifaru Bay in the north. Net-fishing is not allowed anywhere in the Maldives so wherever you go, you'll encounter abundant marine life.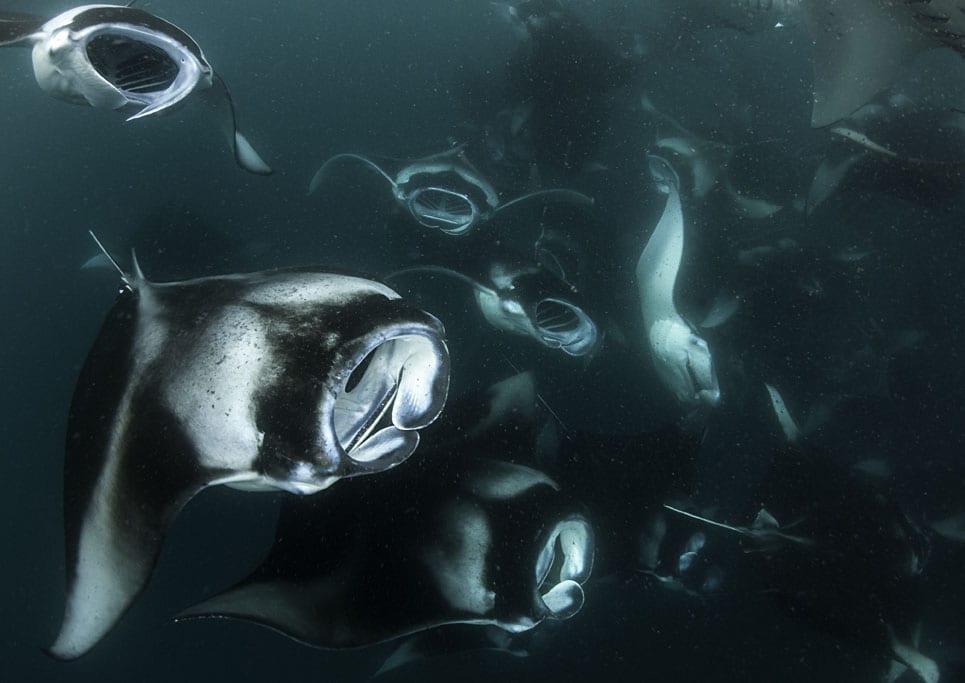 Timor Leste
This emerging destination is possibly the most accessible to Australians, with daily flights to Dili from both Bali and Darwin. Closed to tourism for many years, the coral reefs here are truly 'unspoiled'. On a shore dive close to the capital Dili, divers are frequently joined by friendly dugongs and between October and December, much larger encounters are experienced in deeper waters, with migrating humpback, sperm, pilot and blue whales.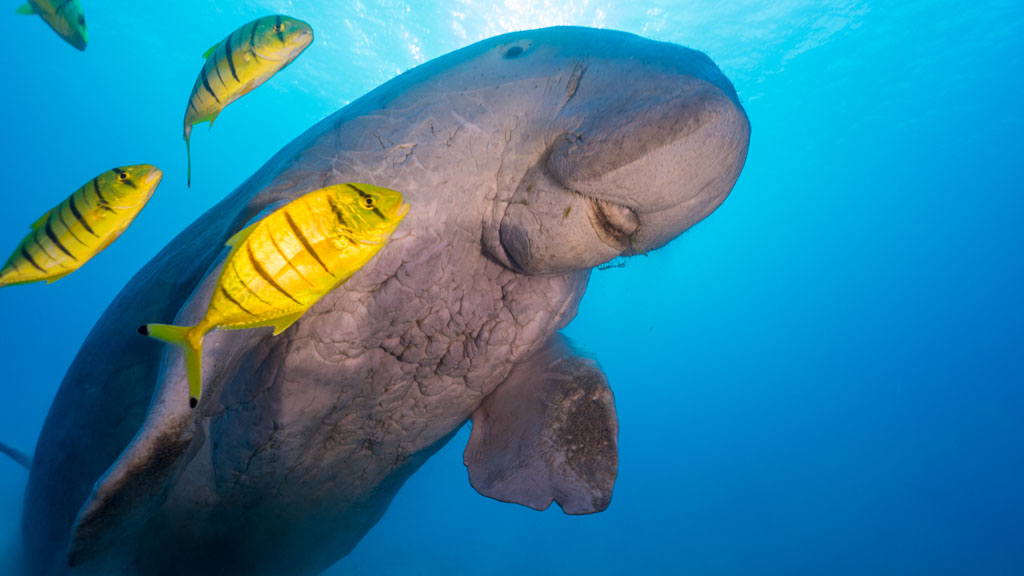 Galapagos
If you haven't ticked Galapagos off your diving bucket list yet, 2019 is the year to do it. It really is everything it's cracked up to be, with huge schools of pelagic species including manta rays and hammerhead sharks. In season, if you're lucky you'll encounter some of the largest whale sharks in the world, dive with playful sea lions, penguins and marine iguanas in the shallows, and on land, get up close and personal with endemic species such as giant tortoises and blue footed boobies.
Okinawa, Japan
Japan is trending as a hot holiday destination for all sorts of reasons, not the least of which is the rich culture, fantastic food and friendly locals. For divers, there's the added allure of Okinawa's Yonaguni Monument – a mysterious underwater structure on remote Yonaguni Island that has had geologists and archaeologists at loggerheads for over 30 years. The enormous structure is described by many as an "underwater Machu Picchu". Okinawa is also a hot spot for schooling hammerheads and its largest reef on Ishigaki Island is home to a large population of manta rays.