Site Overview
Dive Centres
Site Type:
Scenic Rock Formation
Depth:

Top: 3M

Median: 10M

Bottom: 16M

Location:
Close to shore (under breaking waves) on the south-east side of the island, around 40 minutes by boat.
The mythical Yonaguni Monument is the main draw card for divers at Yonaguni Island. Discovered in the mid-eighties by local diver Kihachirou Aratake, who runs the dive shop here, this enormous underwater structure looks like an ancient monument.
It's in very shallow waters, sitting at around 10m, and the conditions vary enormously from day to day. There can sometimes be very strong currents ripping past (so strong you just get to wave as you pass by) and even in perfect conditions it will be surgey.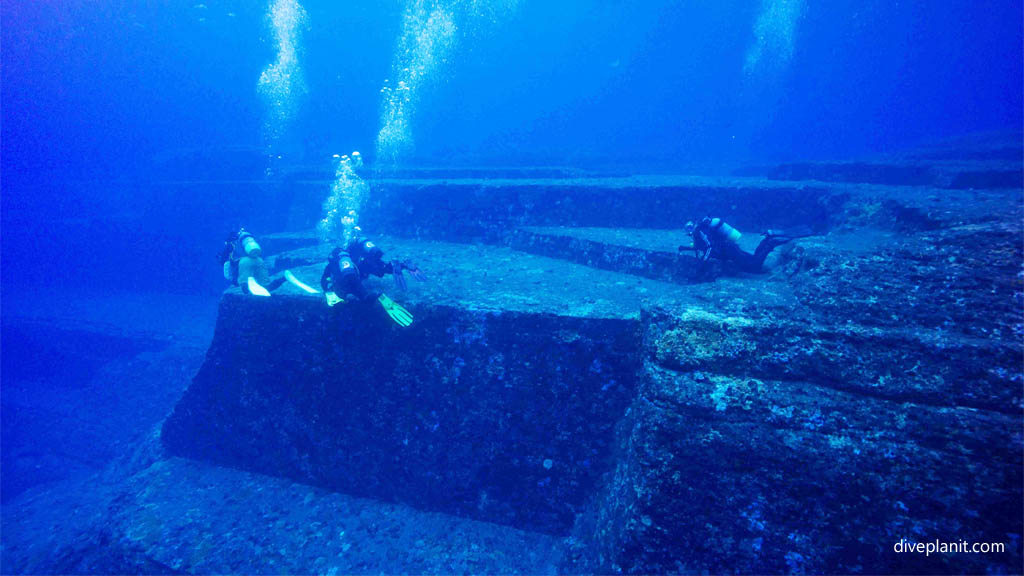 So even though it's a shallow dive, and usually in crystal clear water, it can be challenging for inexperienced divers.
The entrance is via a small tunnel through the rocks, which opens up onto a large flat area. As you emerge from the tunnel you'll see two large slabs of rock, perfectly formed columns, side by side, in front of you.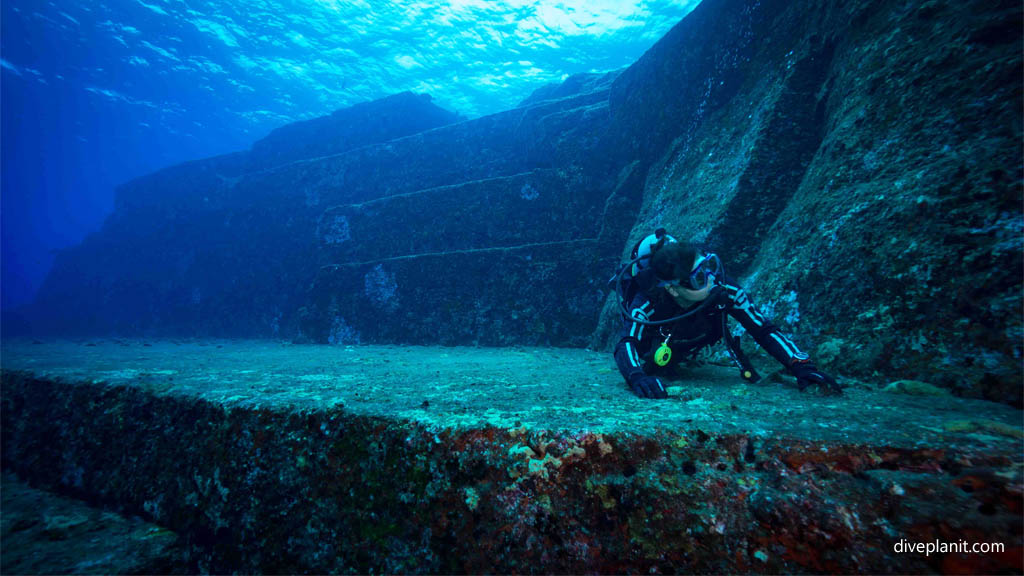 From here, you swim at a depth of 15m along a wide 'road' to a set of steps up to the main stage area of the monument. The 'stage' looks out onto a wide valley, and drops down at a perfect 90-degree angle. There are several flat levels at the top, each with stairs, and over to the right, a large rock formation that looks very much like a turtle.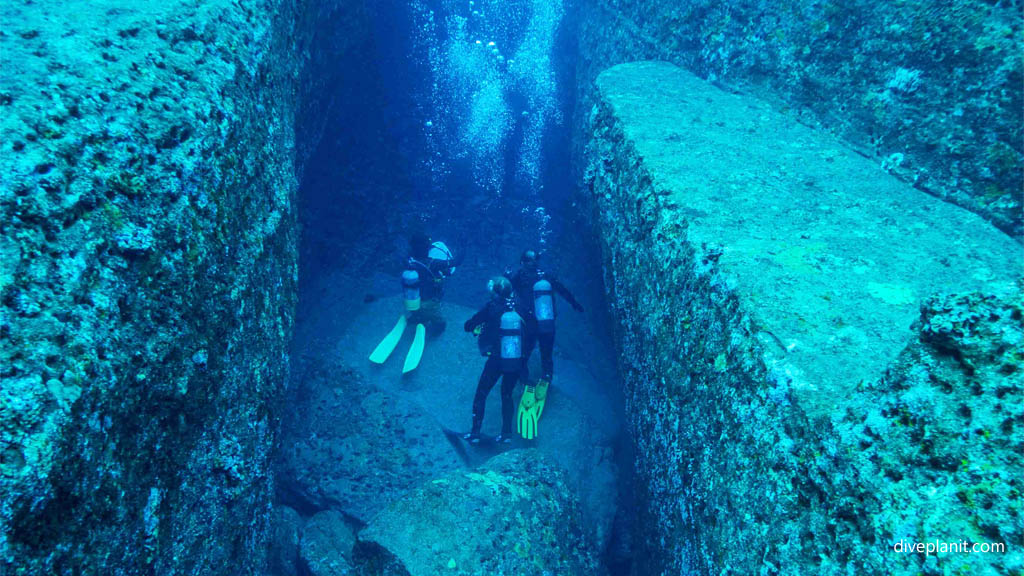 Further on, a deep trench that ends in a 'V' directly facing exactly due north, which is theorised to be a chapel or an altar of some sort as it has a large flat rock (platform) just before the apex.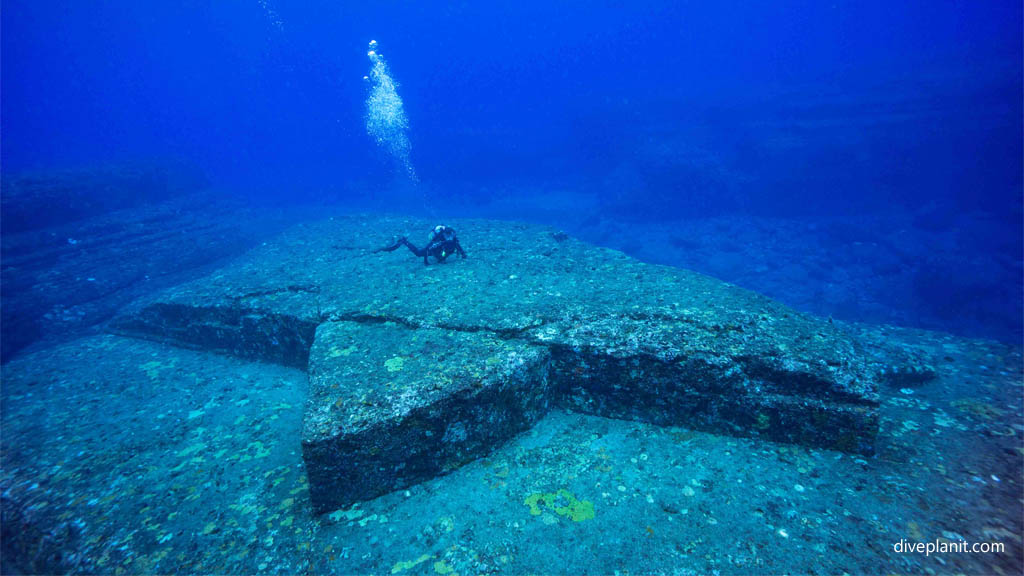 After exploring the monument's platforms, the dive usually finishes with a swim over the wide trench that it drops down into, and on the other side, a coral reef where you're likely to spot a few turtles and moray eels.