Wolf Rock is a multi-peaked pinnacle located off Rainbow Beach in southern Queensland. Often washed by strong currents, Wolf Rock is home to staggering amounts of marine life and is often listed in the top ten dive sites in Australia. While you can see just about anything at this fabulous site, its main claim to fame is its large colony of grey nurse sharks.
We have been diving Wolf Rock for over 25 years. When we first visited the site there was no dive shop at Rainbow Beach, so our exploration was limited to special visits once a year by our dive club. Fortunately the area now has a very professional dive shop, Wolf Rock Dive Centre that offer daily boat dives to this wonderful dive site.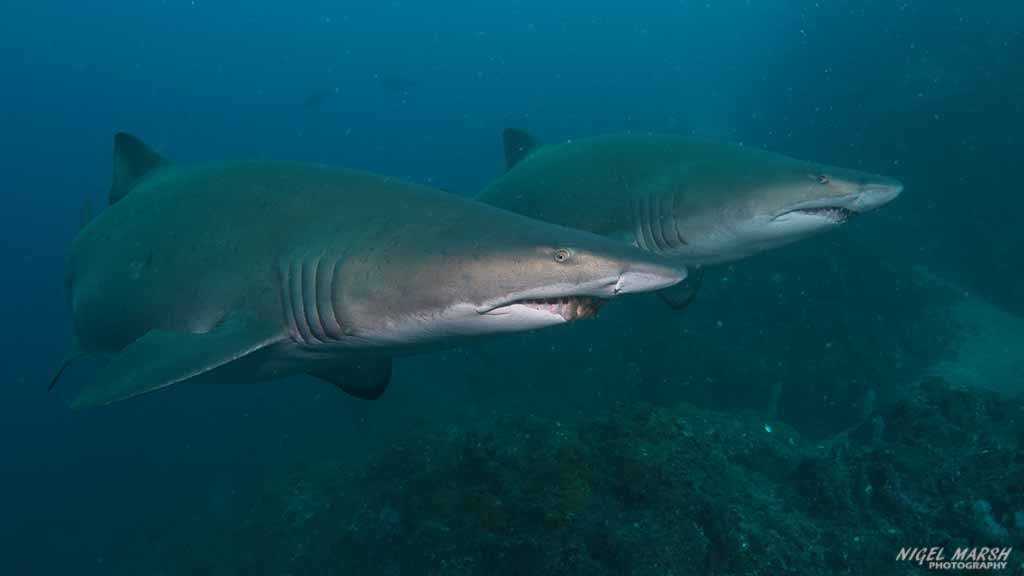 Located 1km east of Double Island Point, Wolf Rock is a large rocky pinnacle with multiple peaks, with two of these peaks breaking the surface. On the southern side of Wolf Rock is a shear wall dropping to 33m, while on the northern side are a series of gutters in depths from 20m to 30m. On a single dive you can circumnavigate Wolf Rock several times, but most people struggle to do a single circuit as there is just too much to see.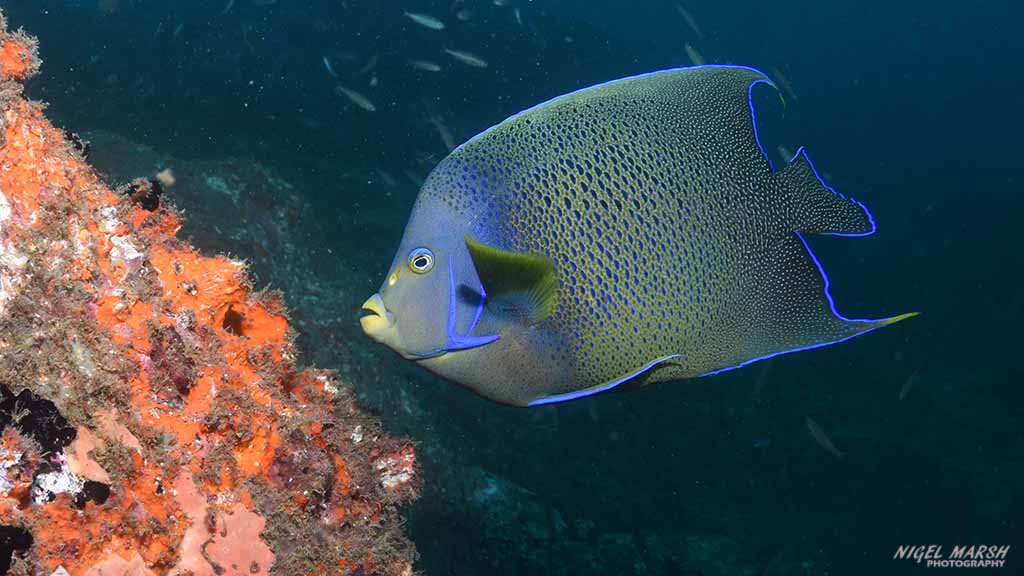 Colouring the pinnacle are black coral trees, soft corals, gorgonians, tubastra corals and sponges. In the many nooks and crannies divers will find crayfish, moray eels, scorpionfish, squirrelfish, rock cods, shrimps, crabs, octopus, lionfish and nudibranchs. But many of these creatures are overlooked, as divers are too busy marvelling at the larger residents.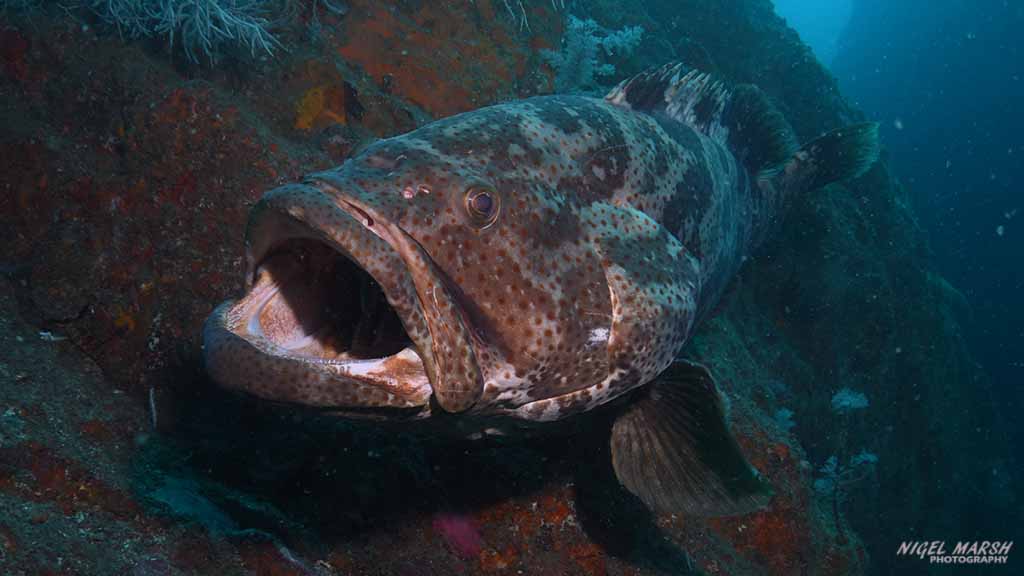 Calling Wolf Rock home are massive schools of pelagic fish; common are barracuda, trevally, kingfish, rainbow runners and batfish. Swimming among these fish are often eagle rays, stingrays and giant Queensland gropers. While closer to the bottom are olive sea snakes, turtles, wobbegongs, shovelnose rays and even leopard sharks over the warmer months. Wolf Rock is also a great spot to encounter reef manta rays, which visit the site to get cleaned.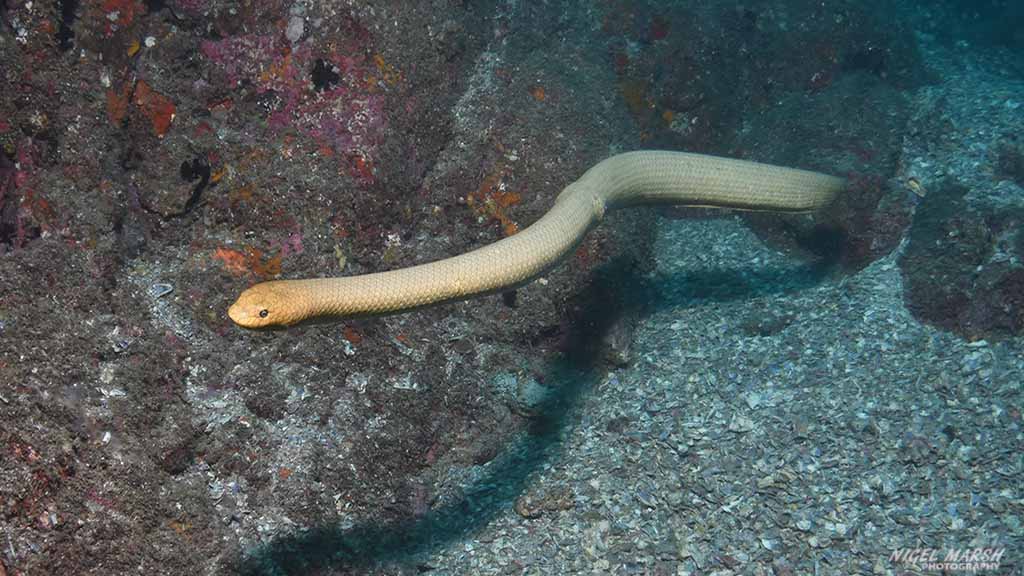 However, the most impressive residents are the grey nurse sharks. When we first visited Wolf Rock we didn't see any grey nurse sharks, as we thought they would be in the area over winter as part of their northern migration. We didn't see these impressive sharks until we dived the site over the summer months, and were very surprised to discover that most of the sharks were female and obviously pregnant.
Researchers discovered that pregnant grey nurse sharks gather at Wolf Rock over summer and autumn, making it the only known gestation site for these endangered sharks. Fortunately the Queensland Government fully protected Wolf Rock in December 2003, which has benefited the sharks and the other residents.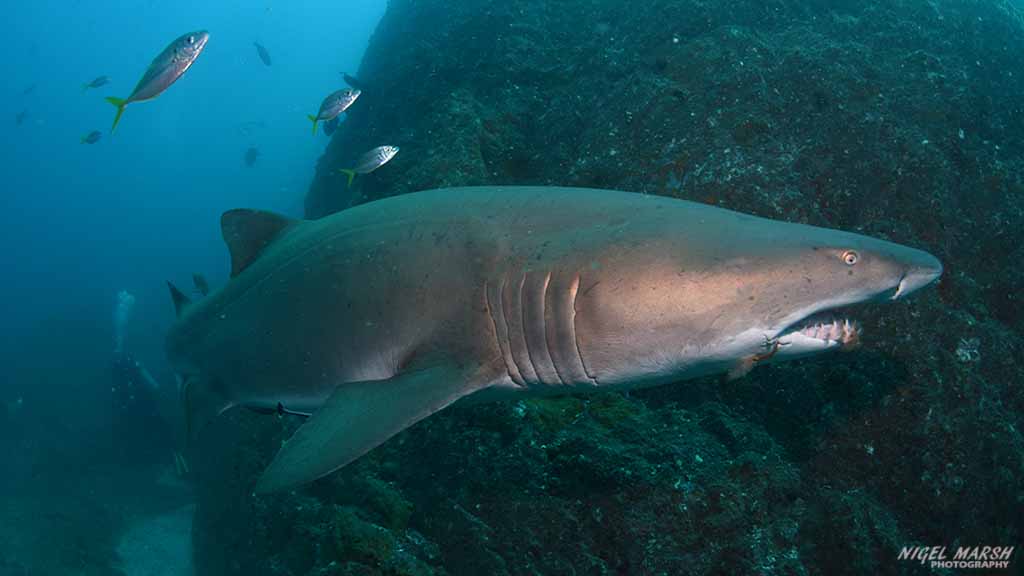 Since the site was protected the sharks are commonly seen year-round, but their numbers peak in summer and autumn. On our most recent visit in May, when these images were taken, there were around 40 large female grey nurse sharks cruising around the pinnacle, truly a spectacular sight. And while these sharks look mean and vicious with their dagger-like teeth, they are in fact very placid and wary of divers.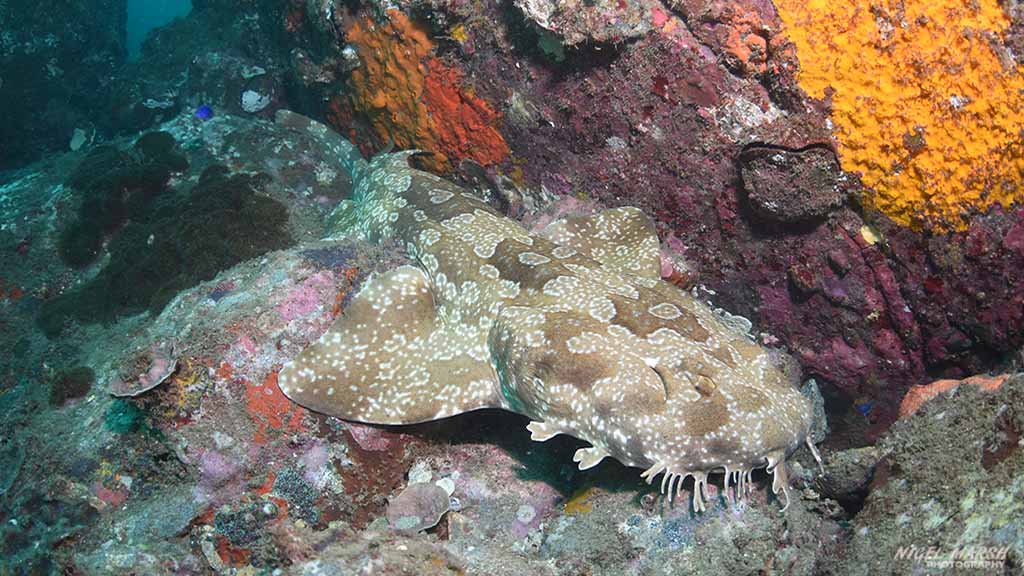 While Wolf Rock is the big dive attraction at Rainbow Beach, there are two other dive sites that are worth a look if you are staying in the area for more than a weekend. Nursery Reef is only 7m deep, but home to a great variety of invertebrates and reef fish. But our favourite is Round Bommie, a lump of rock rising from 15m to 4m. Surround by sand this rock attracts stingrays, turtles, wobbegongs, pelagic fish, gropers, shovelnose rays, manta rays and eagle rays.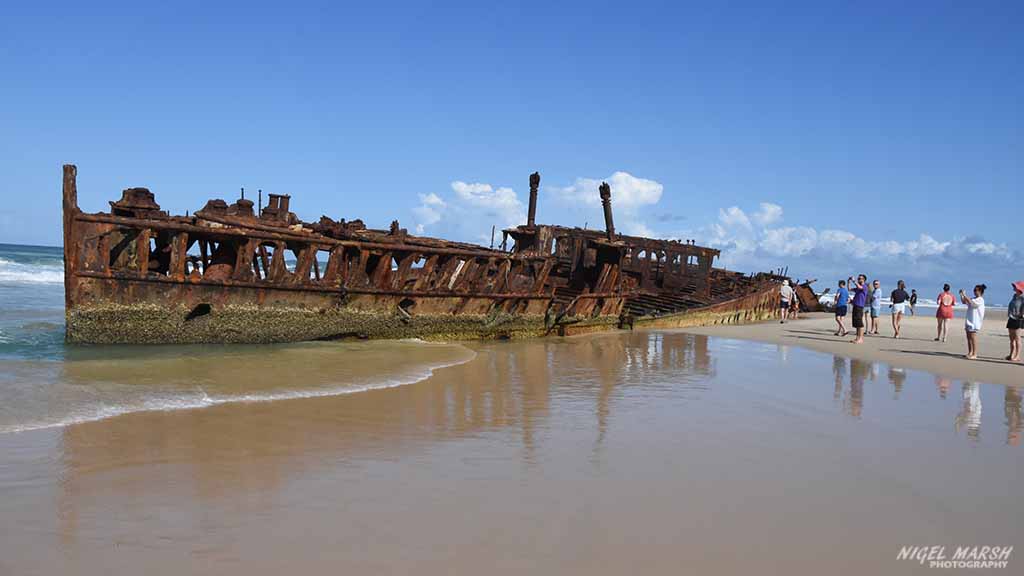 If traveling all the way to Rainbow Beach then you should also take time to visit the areas other major attraction – Fraser Island. You can spend a day or a week exploring this world heritage site. On our most recent visit we did a fabulous day trip with Fraser Free Tours (www.fraserfree.com.au), and explored all the main sites on the island – Lake McKenzie, Central Station, Eli Creek and the Maheno shipwreck. The island is stunning with its clean beaches, beautiful forests and crystal clear lakes and creeks. But a big highlight for us was the wildlife, as we saw eagles, goannas and dingos.
Wolf Rock can be dived year round, with the visibility typically 10m to 12m, but over 20m at times. Wolf Rock is a site that keeps luring us back, as you just never know what you will see at this wonderful pinnacle.