Overview
Sou-Wes Diving was established over 20 years ago and has been run as a family business for two generations. Founder Kihachiro Aratake, who discovered the Yonaguni Monument, still dives and occasionally skippers the boat, while the main business is now run by his son 'Shorty'.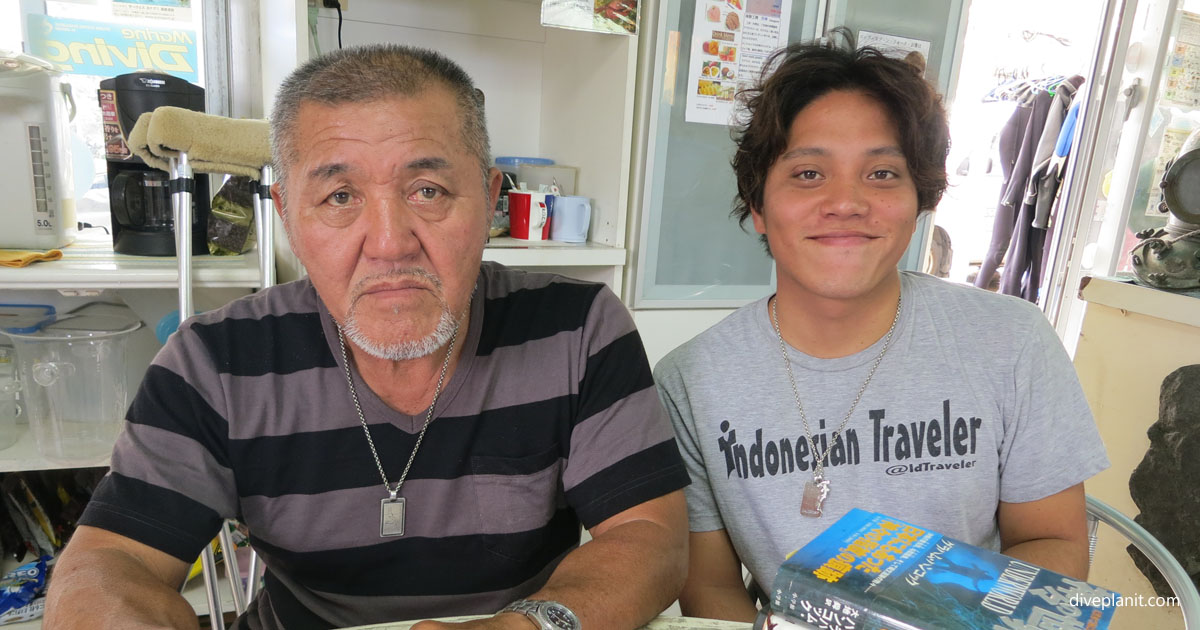 Facilities
| | | | | |
| --- | --- | --- | --- | --- |
| Training School Type: | SSI | | Nitrox Fill: | |
| Air Fill | | | Number of Guides | 2 |
| Gear Hire | | | Number of Boats | 1 |
| Gear Sales | | | Number of Dive Sites | 67 |
| Gear Servicing | | | Accommodation | |
Location
Pricing for SouWes Diving/Hotel Irifune 2019-2020
AUD
JPY
7 Nights Western Room (double) with 10 dives
117750
JPY
|
117750
7 Nights Western Room (single) with 10 dives
122650
JPY
|
122650
7 Nights Tatami (double & single) with 10 dives
110750
JPY
|
110750
This resort's prices are in JPY. The AUD prices shown are based on the current exchange rate. The price paid in AUD will be based on the actual exchange rate at the time any payments are made.
Pricing includes accommodation at Hotel Irifune, breakfast, return airport transfers, 5 dive days/2 tanks per day, tanks, weights, boat, dive guide.
The per person pricing above is indicative only: we show 7 night with 10/12 dive packages at high-end and lower-end rooms (singles & doubles) for the purposes of comparison. We can give you a price (and availability) for any combination of nights/dives you wish to undertake, which will include any discounts due to you as part of that package, and any exclusions, or items payable at the resort. Use the [Enquiry Form] button to give us your exact requirements and we'll give you the best deal we can.
What to expect
The day's diving starts around 9am, and everyone meets at the dive shop, a 2-minute walk from Hotel Irifune, also owned by Sou-Wes. A double dive in the morning is followed by lunch back at the dive centre and another optional dive in the afternoon.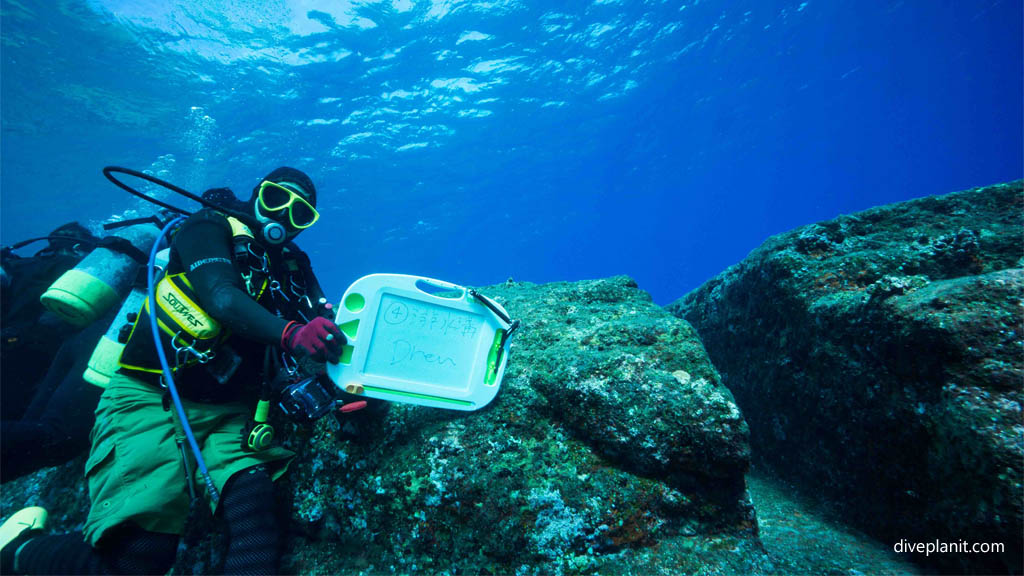 Shorty will test your skills with an easy dive first before assessing conditions at the Monument and the many other drift dives around the island.
Pricing / availability enquiry