Overview
Dive Munda's dive centre is in the grounds of Munda's Agnes Lodge Resort. Dive Munda is open from 8 am to 5 pm and will run double dive trips morning and afternoons; including dusk and dawn dives, night dives and bio-fluoro dives.
They offer courses from Try Scuba for people who want to experience the thrill of breathing underwater for the first time; Open Water courses with the SSI accreditation agency.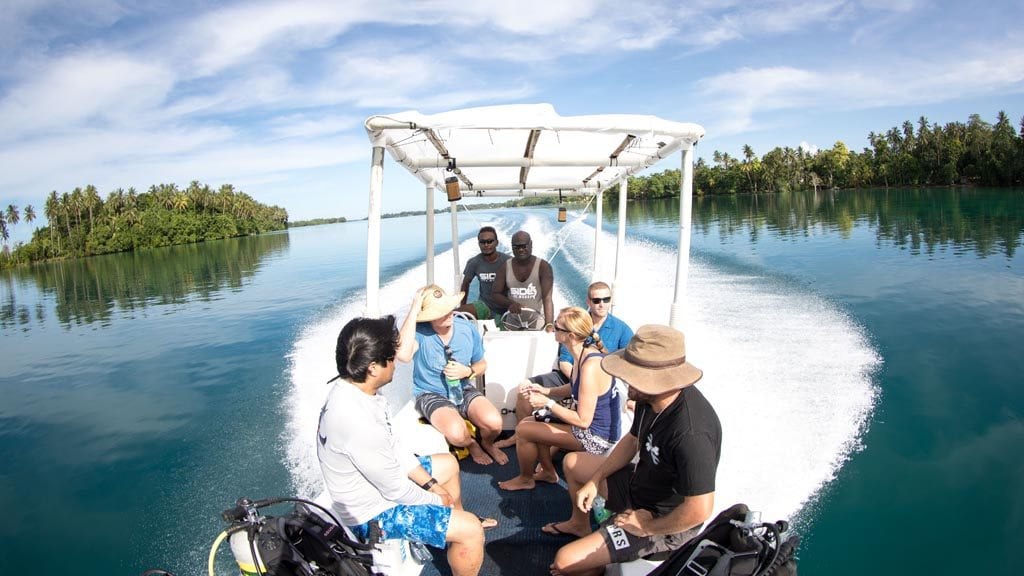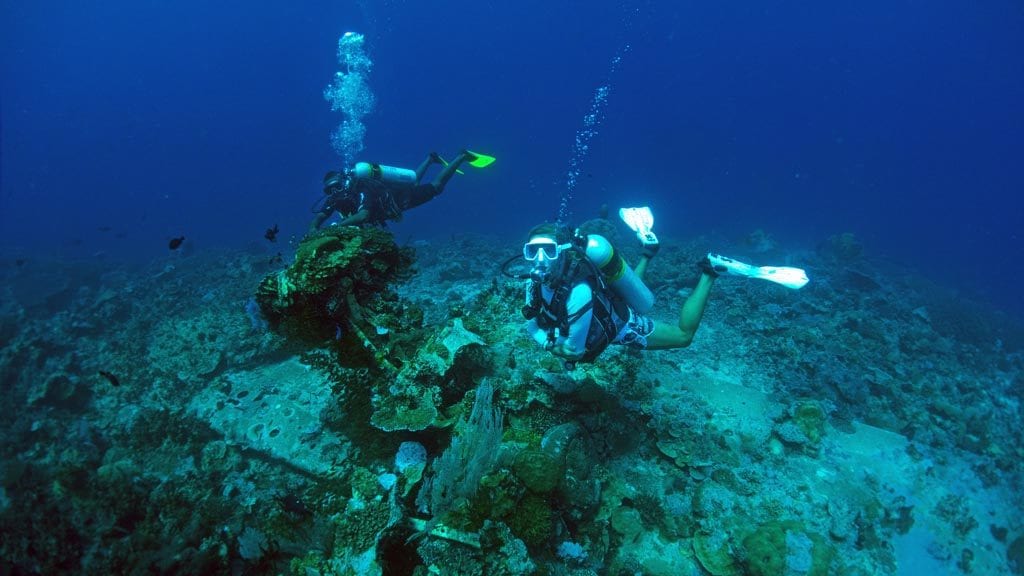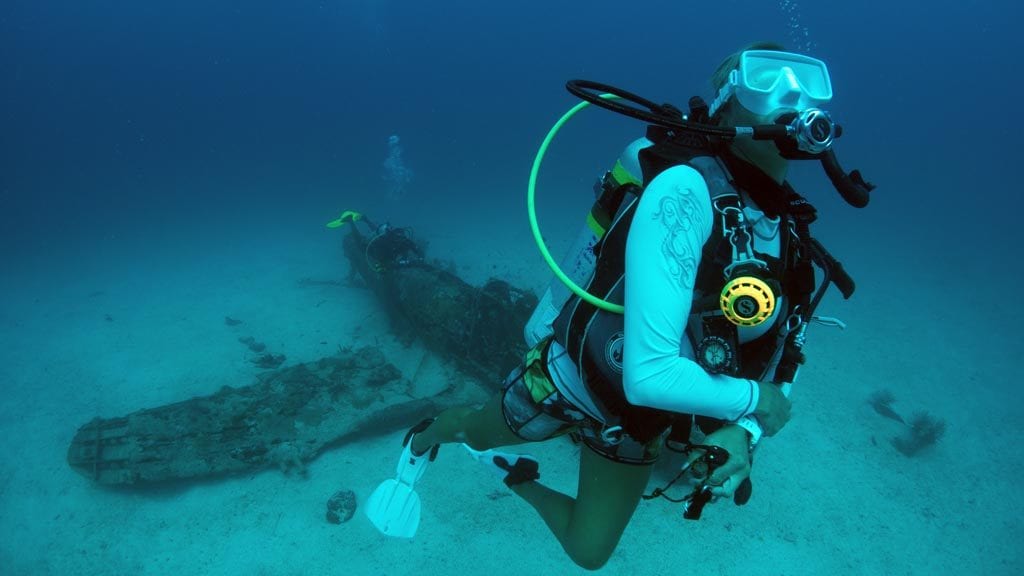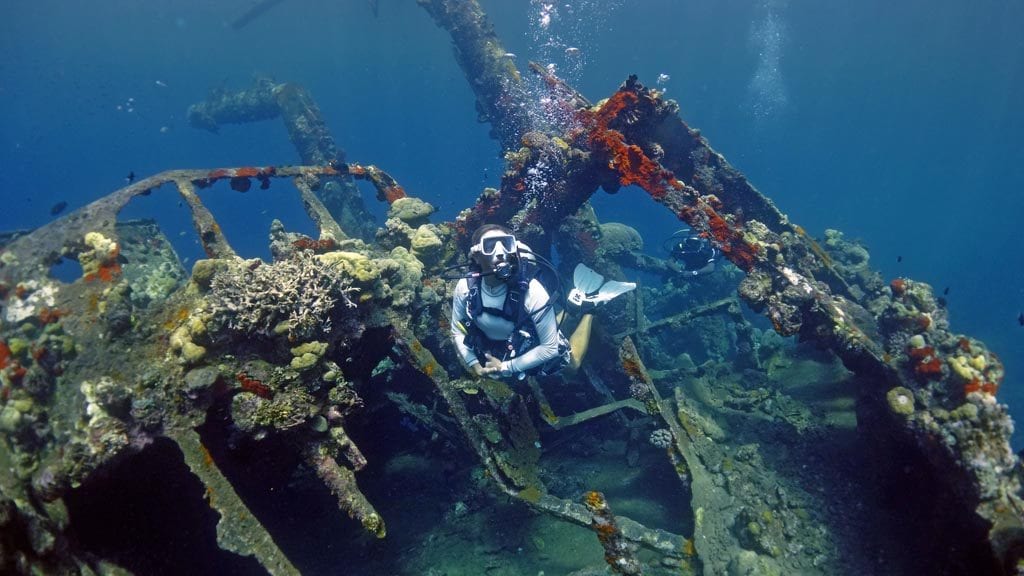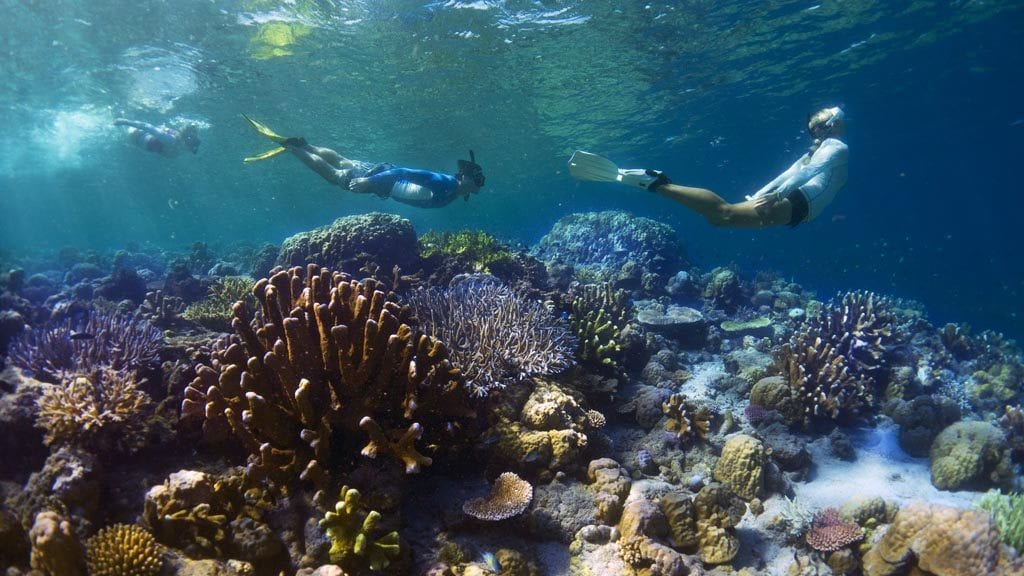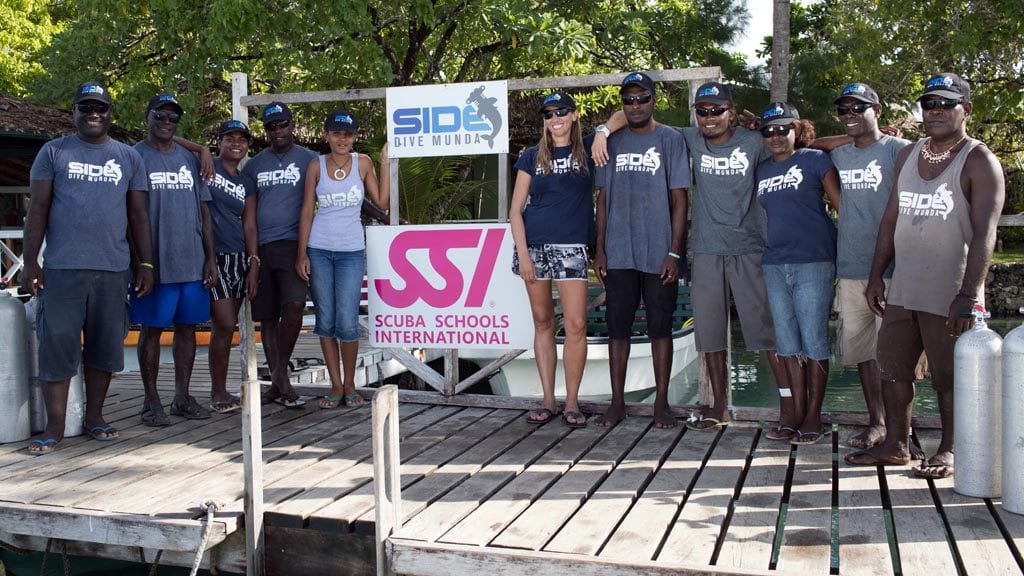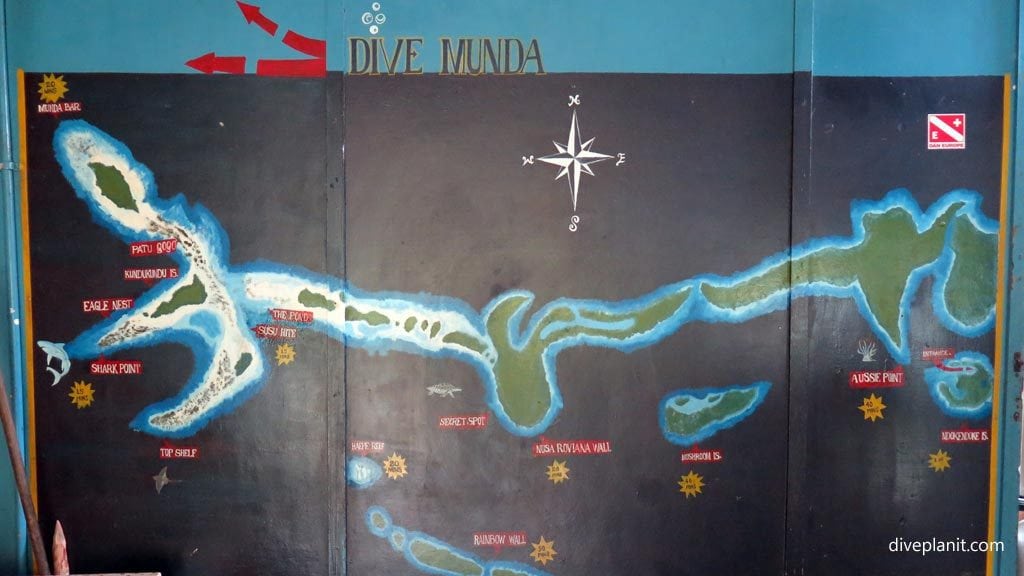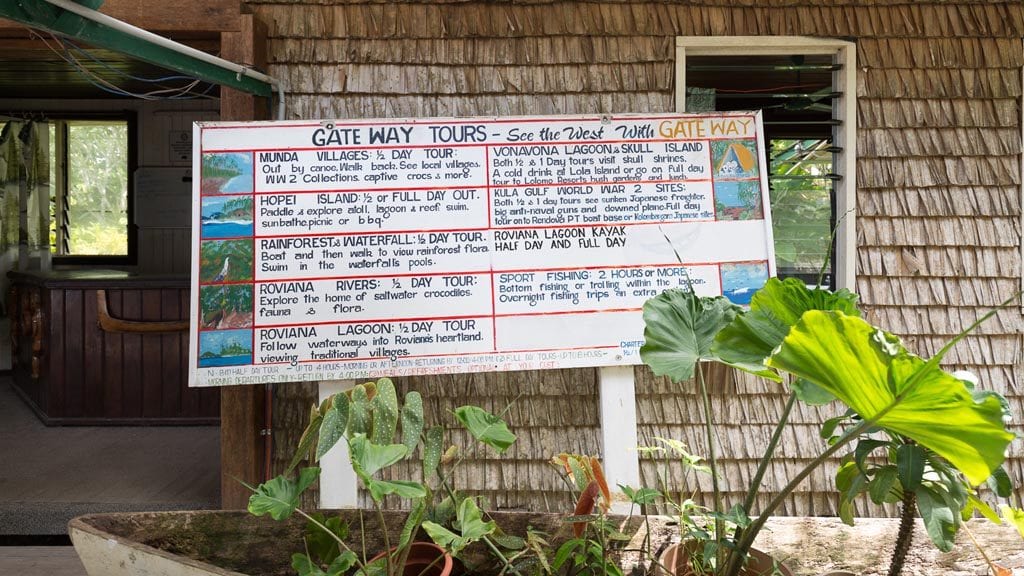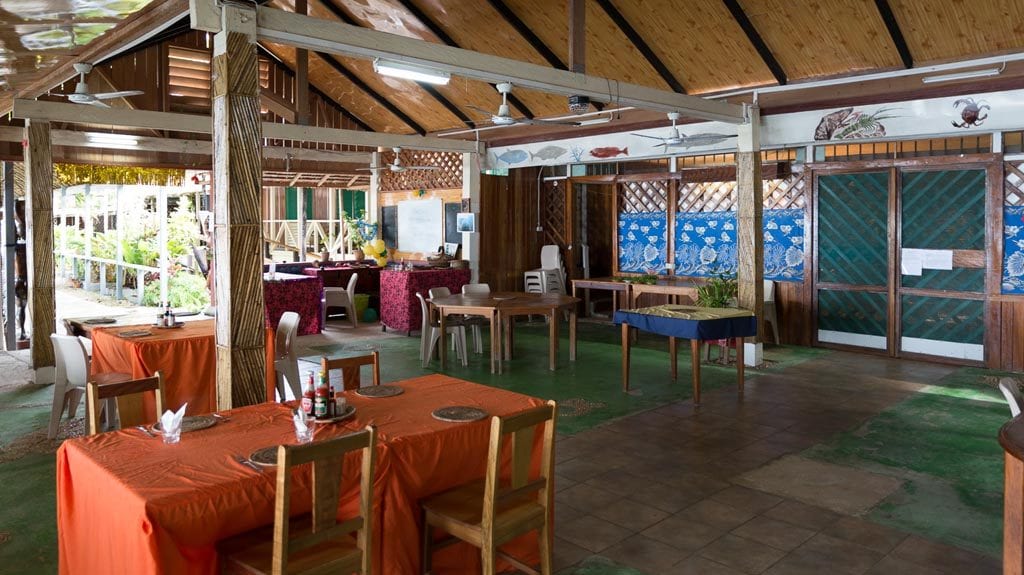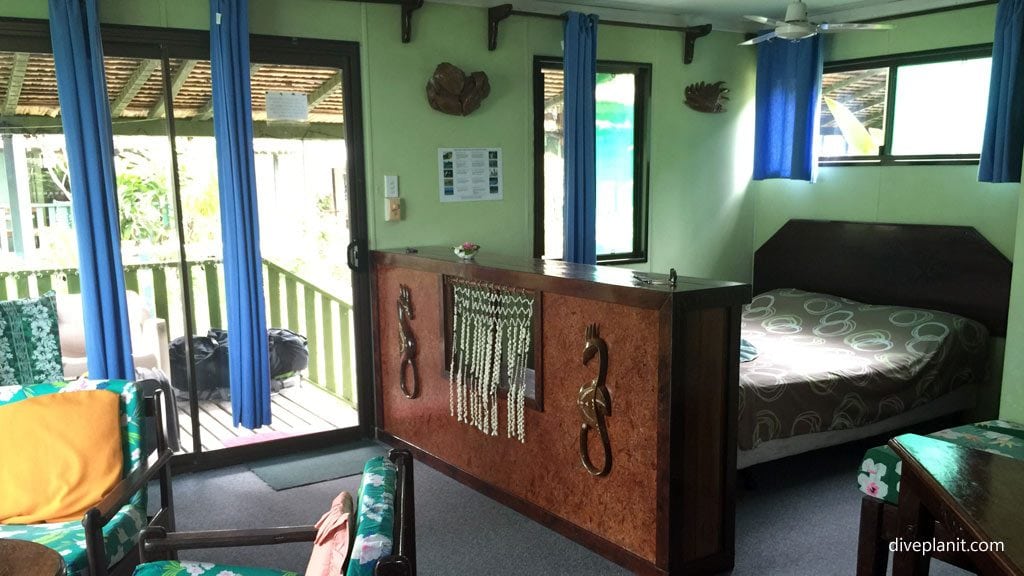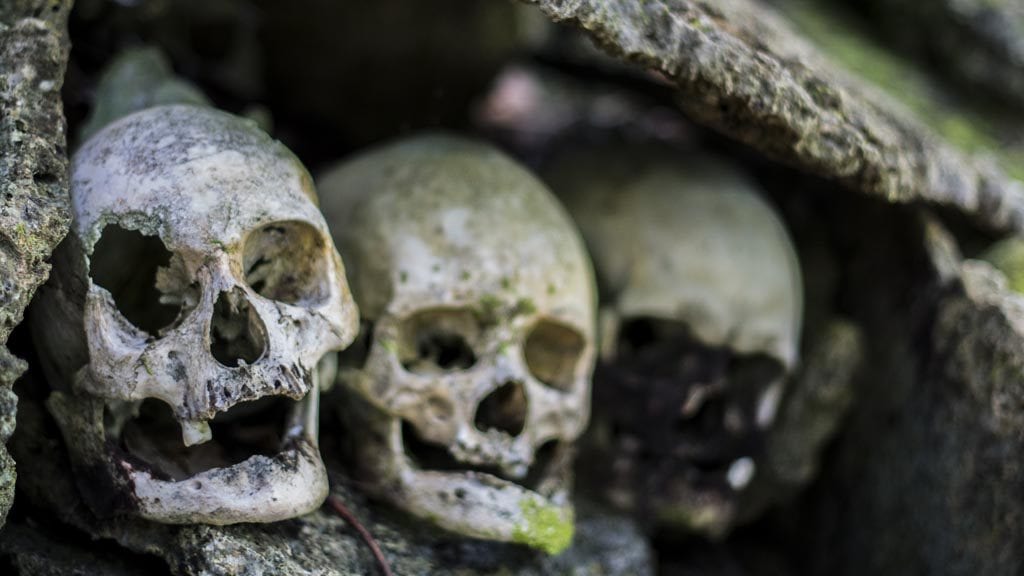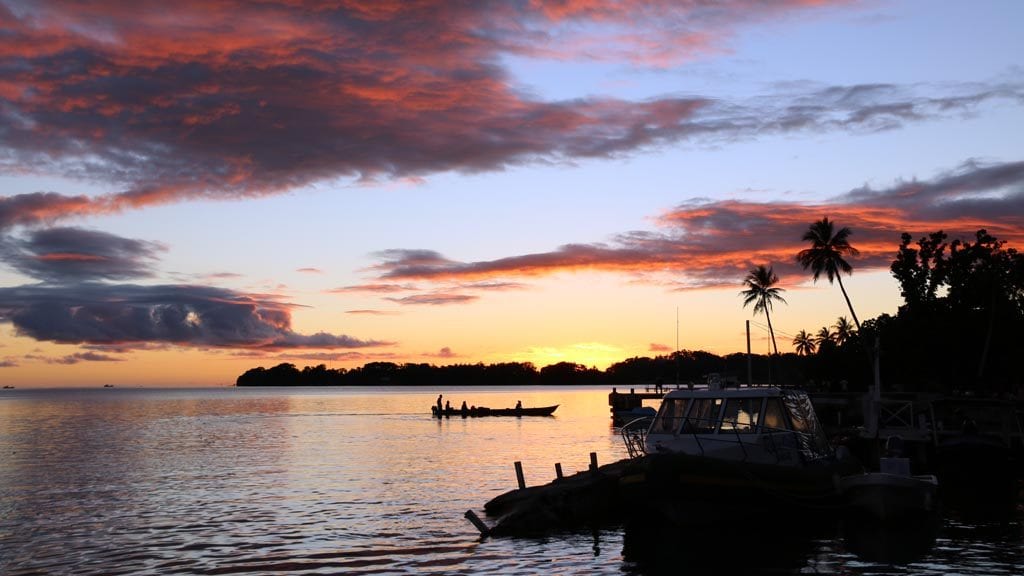 Dive Munda offers a full range of well maintained and annually serviced ScubaPro, Sherwood and Mares rental gear.
They have two boats, the small one takes 10 tanks and up to 4 divers and the dive guide and skipper. The larger boat takes up to 6 divers. Each boat carries a Dan Emergency pack with oxygen and a mobile phone. Their boats have a private jetty just behind the public jetty at Munda. They have two 7m fibreglass boats fitted for diving (can accommodate up to 5 divers) and powered by Yamaha F100 four-stroke outboards as well, another 7m boat (can take up to 4 divers) fitted with a Yamaha 40HP engine.
Their staff are very experienced with the local dive sites and they can select sites to suit the conditions and your experience. They also have models of the aeroplane wrecks so you can see what you'll be diving on.
As you can see from the map, there are dozens of dive sites scattered all around Munda, on reefs and wrecks, and even a cave dive – which is a short tunnel that starts in the jungle and comes out in the ocean. The longest trip to any of the dive sites is less than 30 minutes.
Pricing for Dive Munda staying at Agnes Gateway Hotel from 1 January 2019
AUD
7 Nights Ibubu Cottage (double/twin-share) with 12 dives
1543
7 Nights Ibubu Cottage (single occupancy) with 12 dives
2085
7 Nights Naru Standard Room (double/twin-share) with 12 dives
1473
7 Nights Naru Standard Room (single occupancy) with 12 dives
2085
A third dive in the day inclusive of lunch (per person per day)
50
Included: accommodation as specified (with a/c & en-suite), airport transfers in Munda, 6 dive days/2 tanks per day, tanks, weights, air fills, boat, dive guide.
Payable locally: Kastom fees at AUD 25/day, all food and beverage.
The per person pricing above is indicative only: we show 7 night with 10/12 dive packages at high-end and lower-end rooms (singles & doubles) for the purposes of comparison. We can give you a price (and availability) for any combination of nights/dives you wish to undertake, which will include any discounts due to you as part of that package, and any exclusions, or items payable at the resort. Use the [Enquiry Form] button to give us your exact requirements and we'll give you the best deal we can.
Facilities
| | | | | |
| --- | --- | --- | --- | --- |
| Training School Type: | SSI | | Nitrox Fill: | |
| Air Fill | | | Number of Guides | 8 |
| Gear Hire | | | Number of Boats | 2 |
| Gear Sales | | | Number of Dive Sites | 30 |
| Gear Servicing | | | Accommodation | |
What to expect
For the morning double dive we checked in at 8:30 am and assembled the first tank with our own BCD and regs. The gear is taken out by wheelbarrow to the boat which is only about 80 m away from the shop.
A final gear check is made before leaving the jetty then were skimming across the waves of the lagoon. There's very little current in the lagoon. Just enough to keep the viz clear; but the sea state will depend on the breeze, which can vary throughout the day from dead calm to 'quite breezy!' Even if it is at all lumpy, it is the surface that is a little choppy, there is very little swell as such. This means that seasickness is not usually an issue.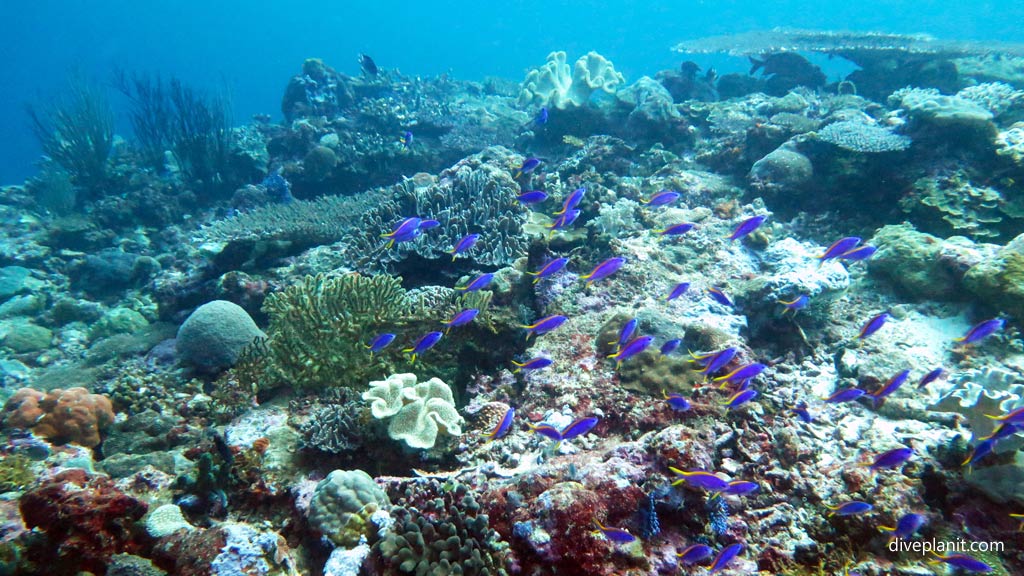 There is no GPS so the skipper takes transepts from the different small islands around. Once over the site, we get the dive brief. Then the dive guide will check for any current and determine which way around the reef to go. Conversely, if are looking for a plane wreck, the dive guide will hop in and locate the wreck assuming were not sitting right on top of it, (which we were both times), and send up a safety sausage so that we have a line to follow straight down to the wreck. The tanks are sitting upright in the slots at the rear so it's very easy to strap in and roll off the side.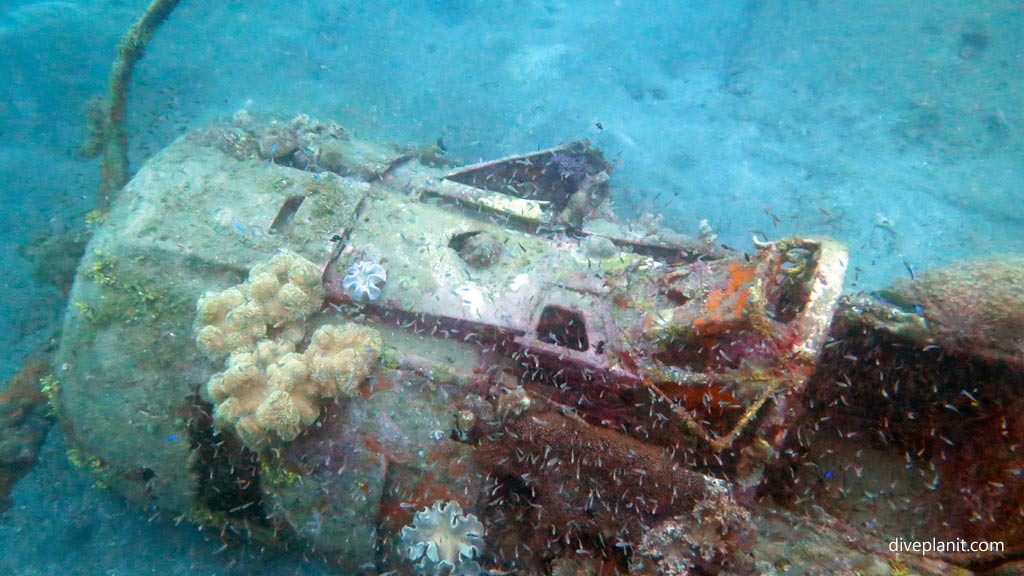 The reefs here are quite long and so you can have a very leisurely dive along the reef. There is no specific start or end points, so you just drift along until your air is down to reserve. There's always a 5 m part of the reef to do the safety stop on.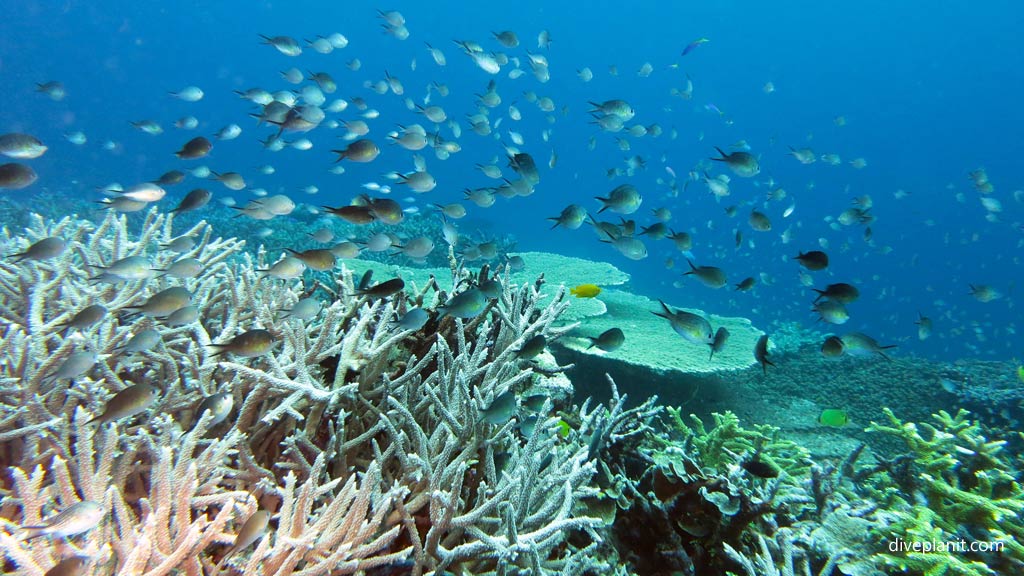 The skipper, who has been following the bubbles all along will bring the boat over by the time you surface. The boat has a small ladder if required but most can fin up and into the boat – the top of the hull being just about 20 cm above the waterline.
The surface interval is taken on the beach of a small island, water and snacks are supplied; so apart from a hat and sunnies there is not much else you need to take on the boat. There is dry storage space up front though, if you do want to take a towel and a dry camera etc.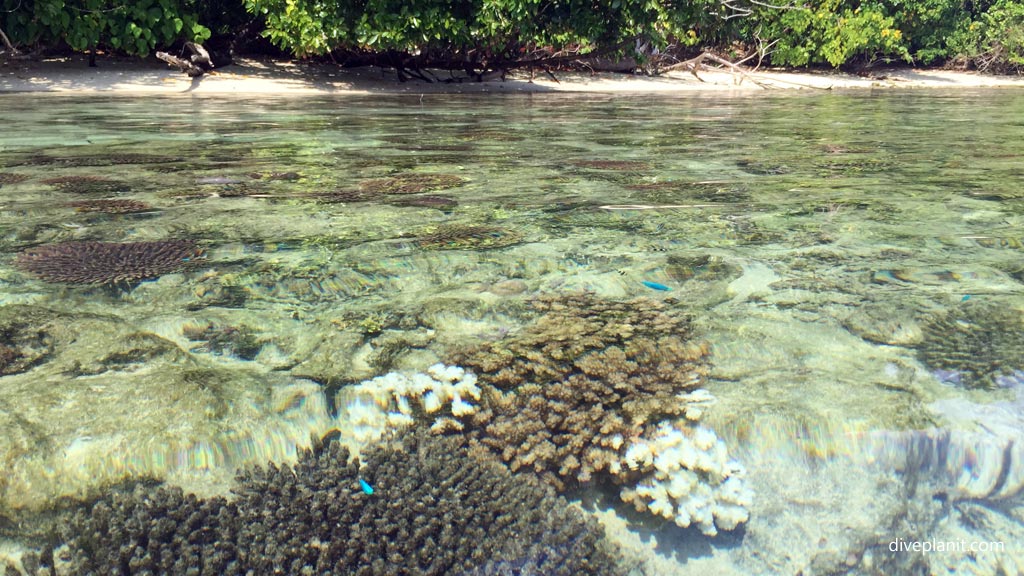 The skipper selects a beach depending on the breeze, the sun and the tide. While the surface interval is ticking away you can spend an hour beachcombing. It's amazing what you might find, not just all manner of plastics, but also bones and shells, bits of wood, and even bits and bobs from World War II.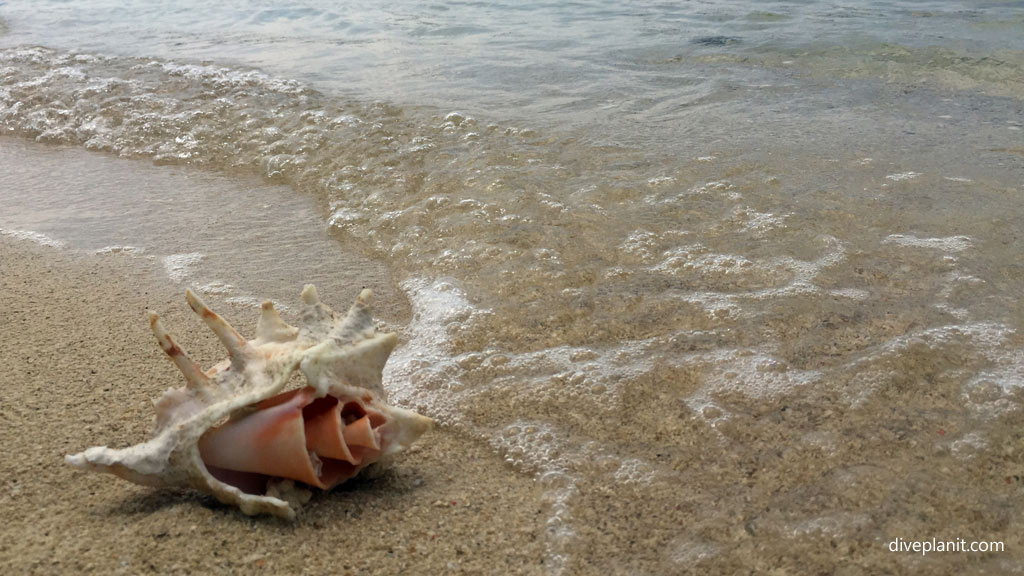 Pricing / availability enquiry