Site Overview
Dive Centres
Site Type:
Airplane Wreck
Depth:

Median: 12M

Bottom: 13M

Location:
Between the fringing reef to the north west of Munda, and the main island of, Rendova. Solomon Islands.
The Dauntless wreck near Munda in the Solomons Western Province is visible and recognisable from the surface as it sits upright on a sandy bottom.
The Douglas SBD Dauntless was a World War II American naval scout plane and dive bomber that was manufactured by Douglas Aircraft from 1940 through 1944. The SBD ("Scout Bomber Douglas") was the United States Navy's main carrier-borne scout plane and dive bomber from mid-1940 through mid-1944. This example lies in just 13m of water on an undulating Solomons sandy bottom.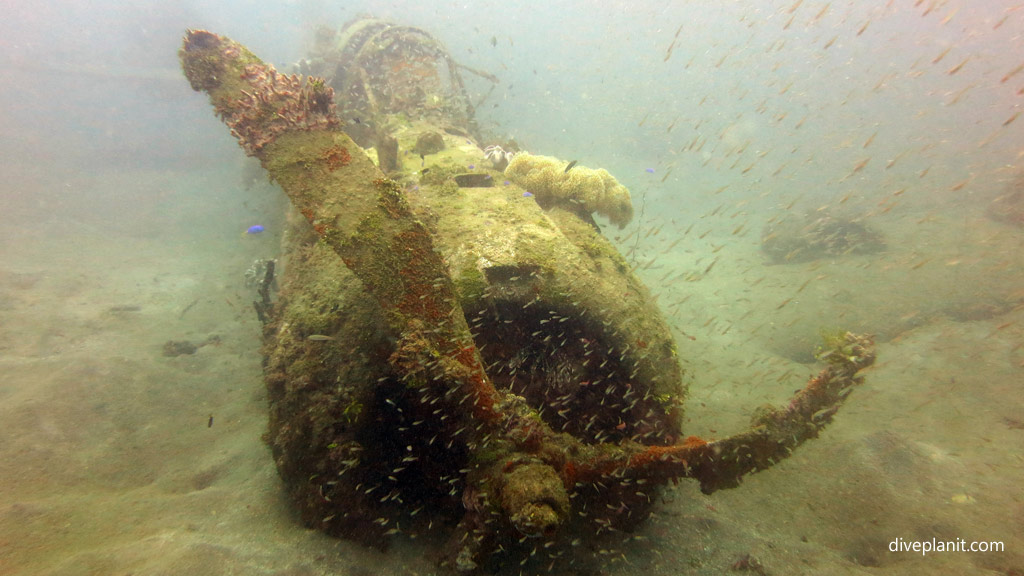 The whole wreck is encrusted with corals, and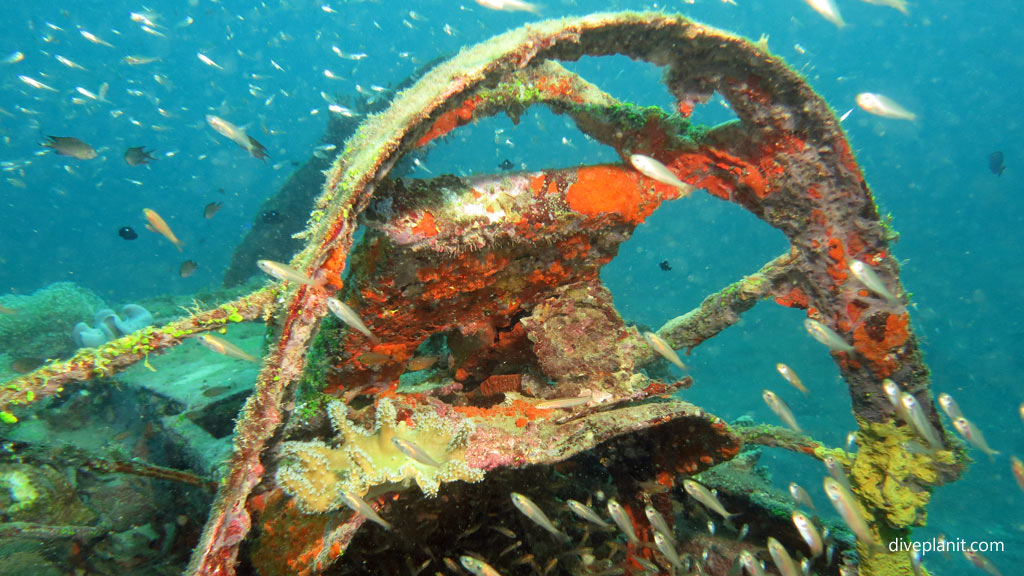 Shrouded by juveniles.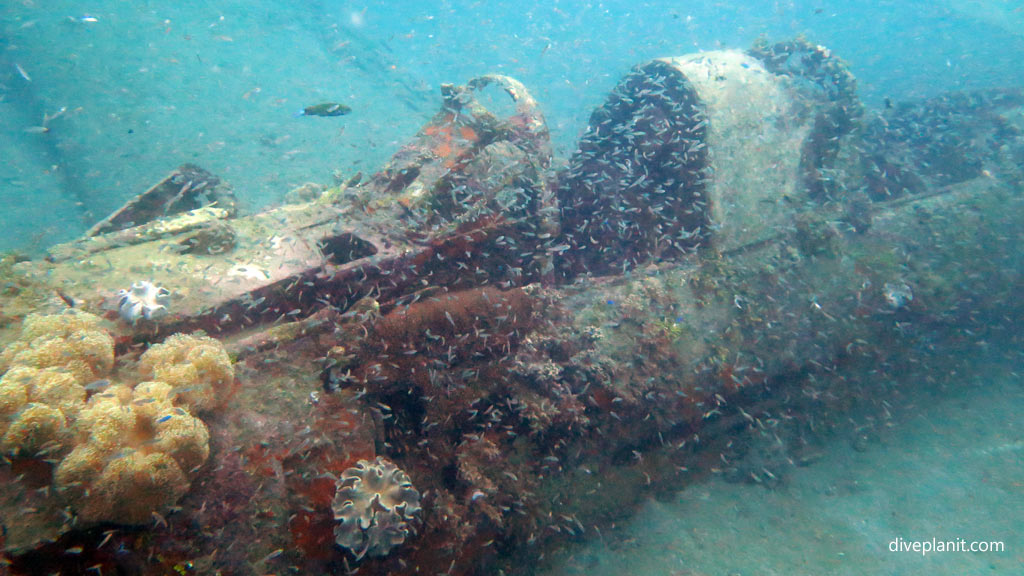 I'm always impressed by the fact that the propellers have deformed backwards rather than snapped off completely on impact.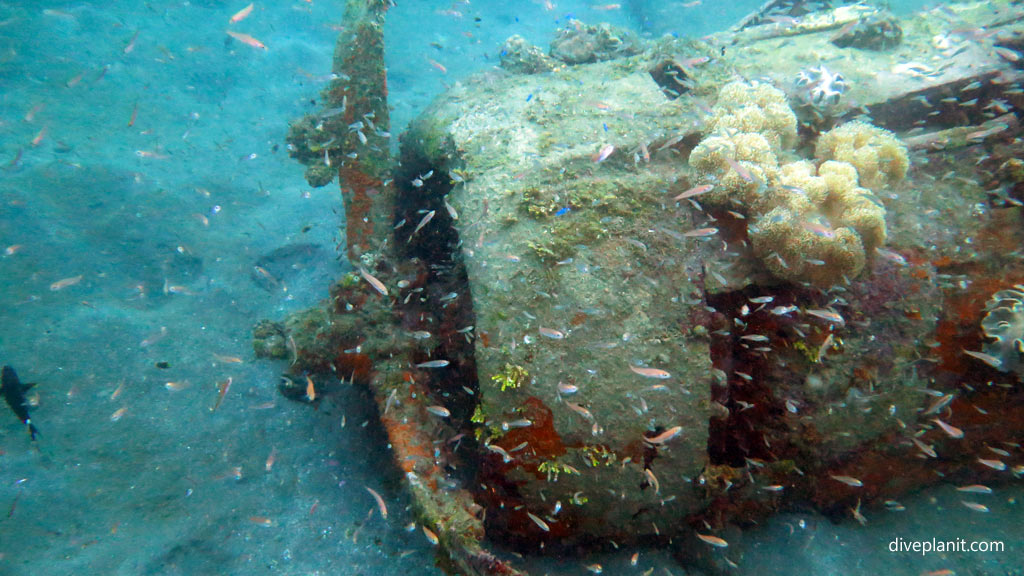 Softer corals and anemones have taken over the engine cowling.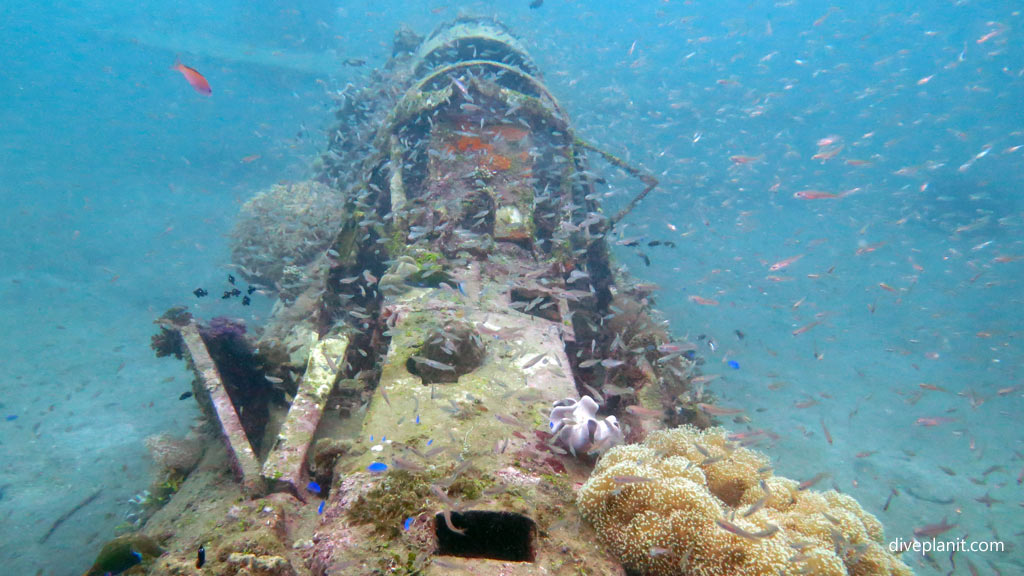 And two Lionfish have taken up residence in the engine.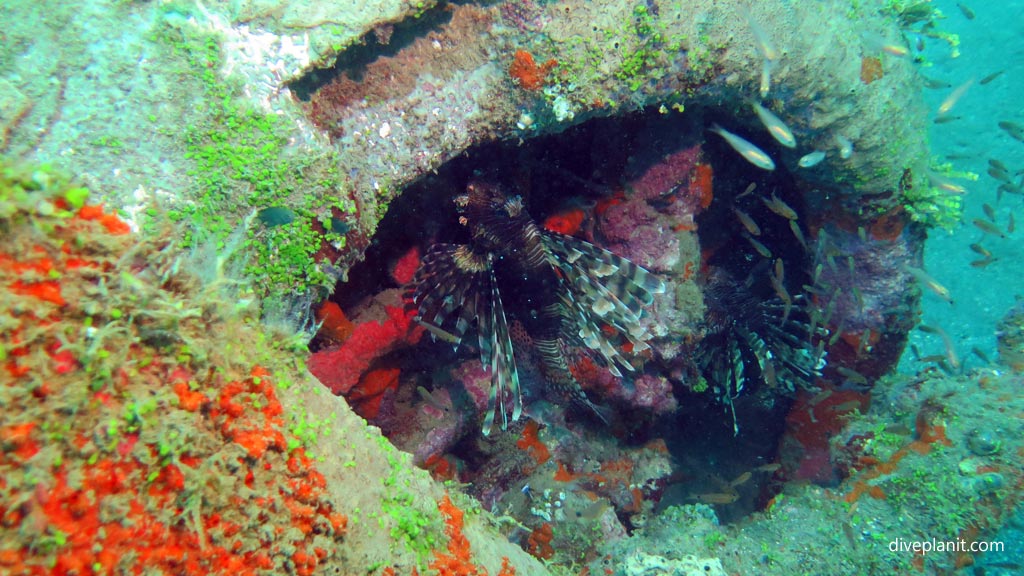 Sponges have sprouted from the back of the wings.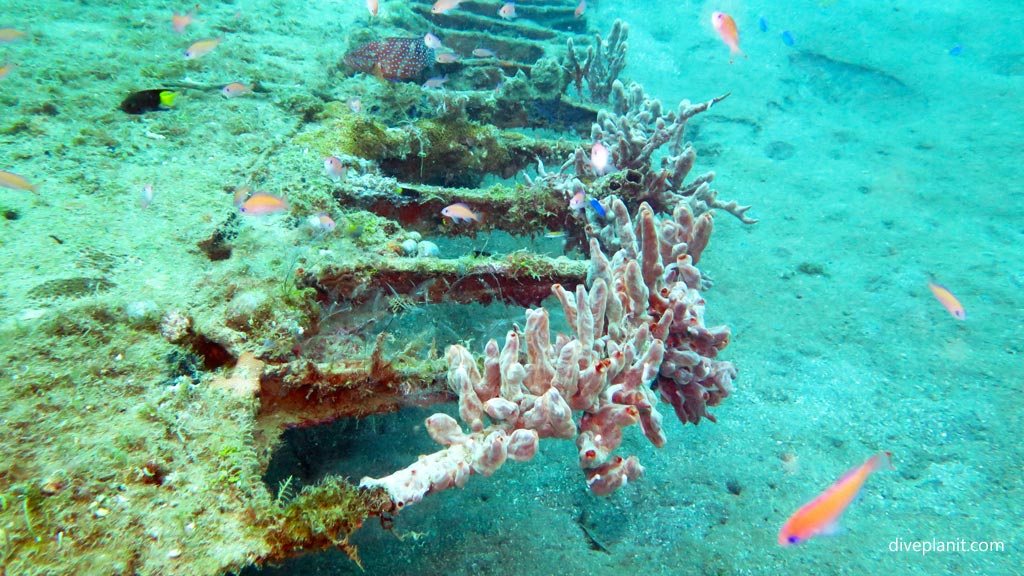 And shrimp have colonised the interior.
The tail has completely corroded away revealing its 'skeleton'.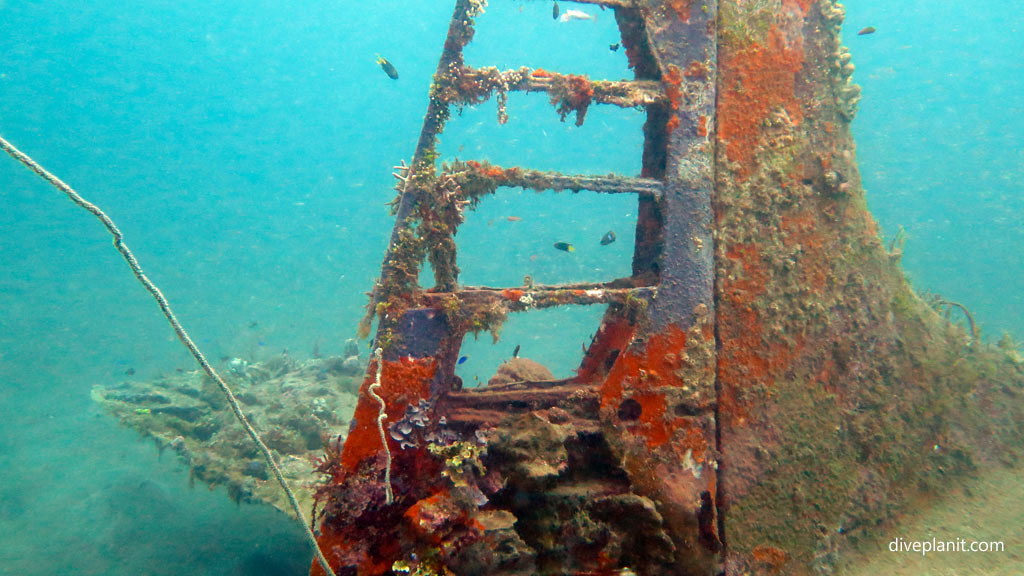 However, for all the sea's attempts to claim it as its own, it still resembles that amazing war machine that it once was.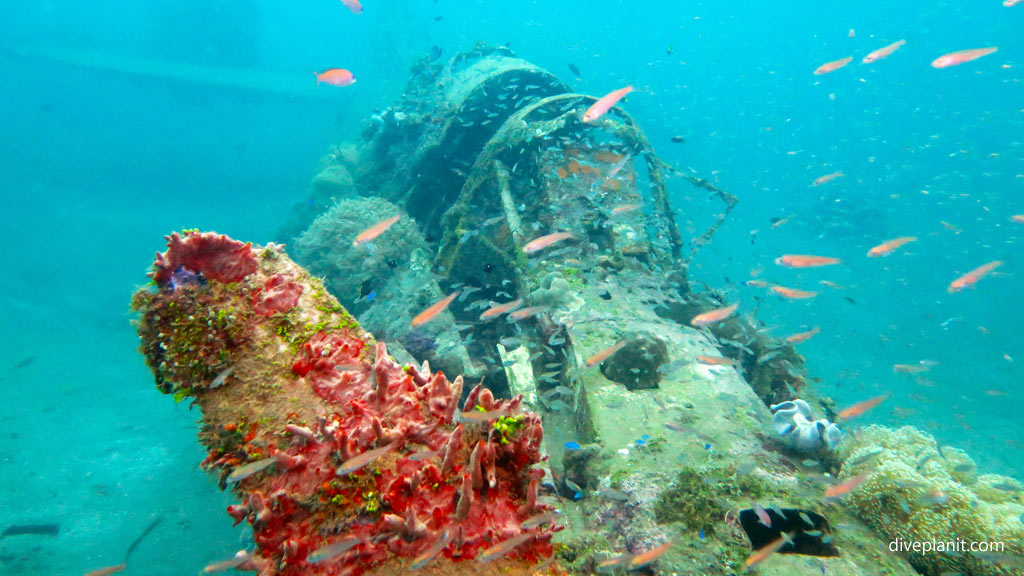 Rather usefully, Dive Munda have models of the aircraft wrecks that they dive in their dive shop. Have a look before you go down.