A new book Underwater Australia – The Best Dive Sites Down Under by Nigel Marsh is a great guide to diving in Australia.
It's a proper book (like the kind you give/get for Christmas – hint, hint!) – not some eBook or glorified brochure full of advertising (in fact no advertising), rather, nearly 400 pages of useful stuff for divers of all types who are keen to find the best dive sites in their own big blue backyard.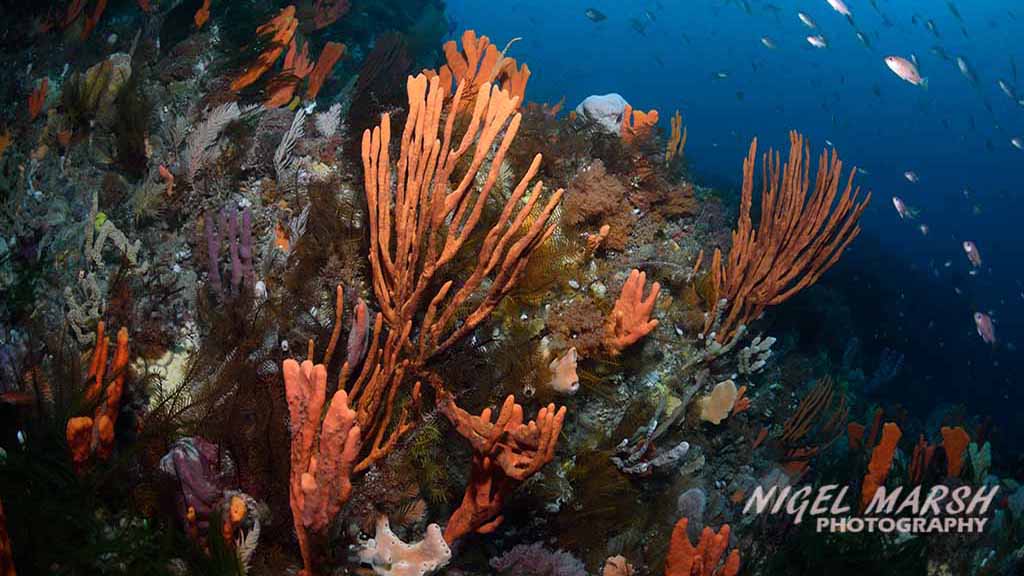 It is prefaced by a generous description of Australia's unique underwater environments, and the unique Australian marine life that inhabits those environments.
The meat in the sandwich are 300 pages of descriptions – liberally peppered with illuminating photos – all the images in this post are from the book. Starting in Queensland and going clockwise around the coastline of each State pointing out both the best-known and best dive sites with a useful information summary like: distance from nearest major centre, typical vis and temperature, any currents you need to be aware of, plus the best time of year to dive it.
At the back of the book there's a list of operators by region, lots of further reading to explore, and a full index.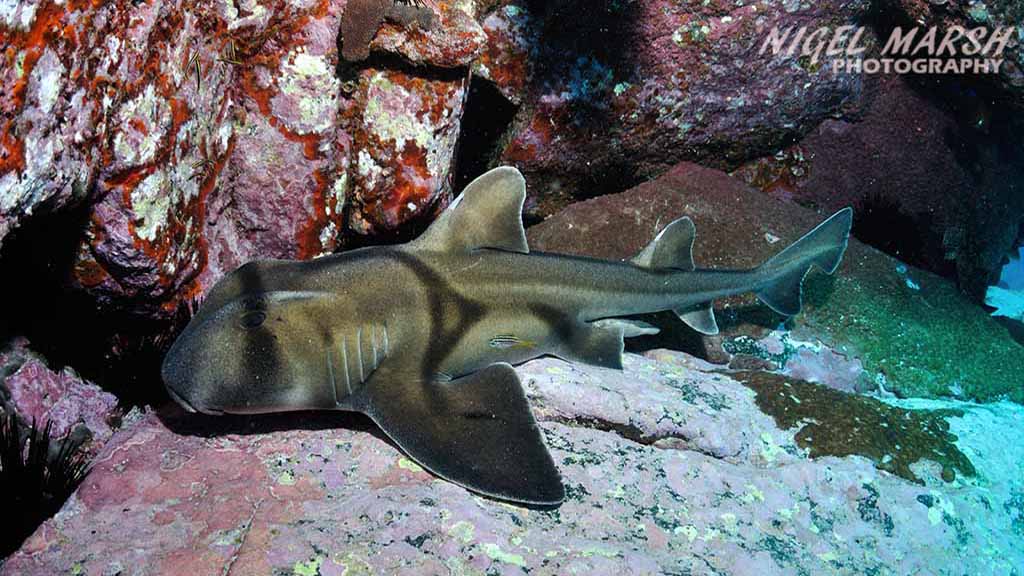 Diveplanit asked Nigel, who considers himself a natural history photographer, about his inspiration for scuba diving and the book? Why was it written?
"My passion for the ocean started at an early age just snorkelling around the Sydney shoreline. I bought my first underwater camera at 15 and learned to scuba as soon as I could afford to at 18. What I saw in the ocean itself was inspiration enough to want to explore it.
"I published lots of dive travel stories in Australia's diving heyday – in the 1980's – when much of the ocean's treasures were been discovered and documented. Working with Neville Coleman, who published over 50 books during his lifetime, I became more and more interested in documenting the marine life. I just wanted to share my passion."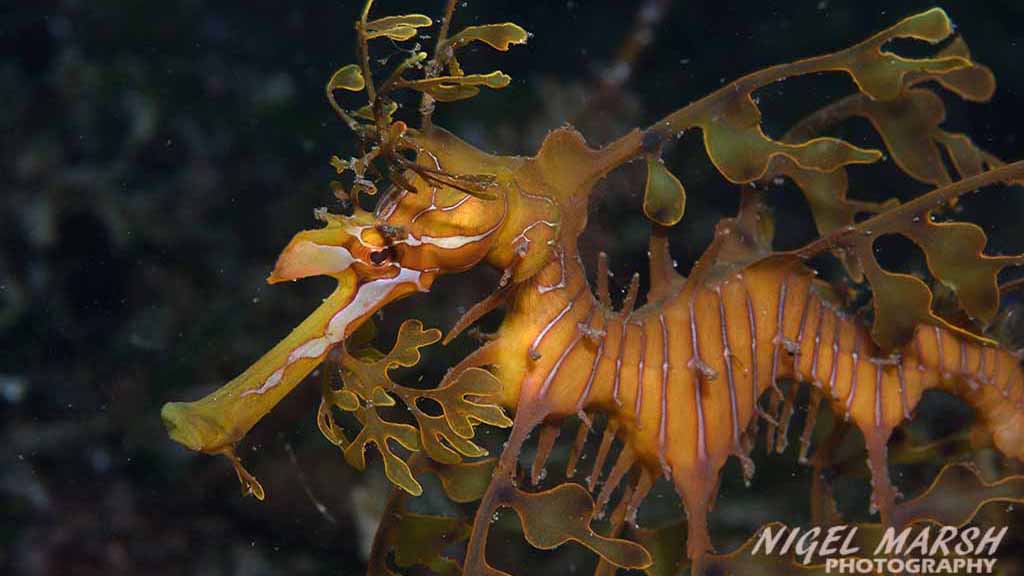 So what drove you to write this book specifically?
"Though Australia is the smallest continent – it's the biggest island on the planet and supports a myriad of aquatic environments. Each of those environments supports unique marine life simply not found elsewhere in the oceans. The diversity from grey nurse shark to leafy sea dragon, giant cuttlefish to Eastern Blue Groper, turtles to seals, and dugongs to dolphins – Australia has so much variety.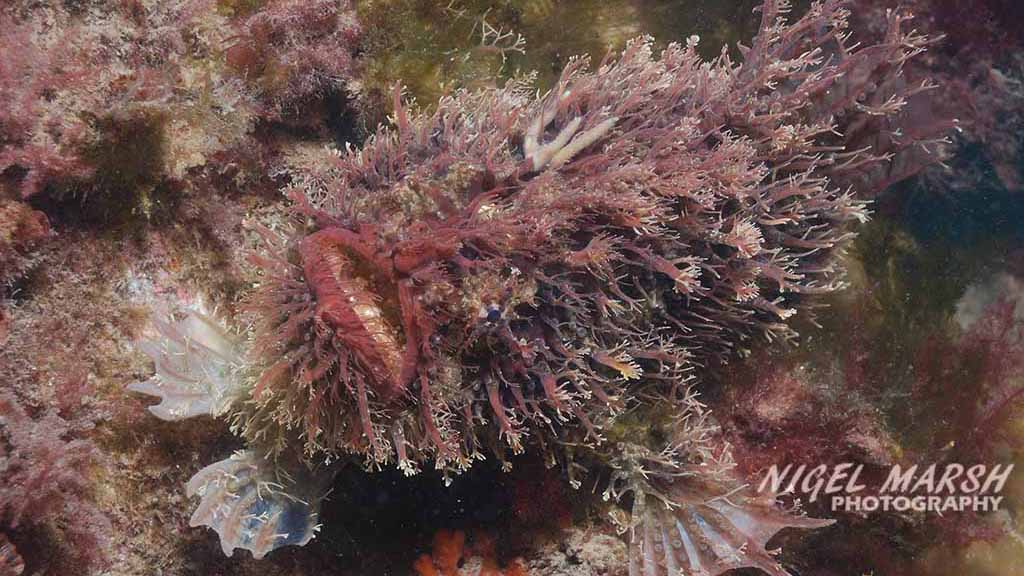 "It's also a call out to go and explore Underwater Australia and support the local dive industry in those regions – because if we don't, they'll gradually close down and there will be no one to take us to these places, give us an air fill, or service our gear and we'll all be worse off as a result."
Which is a valid point. So grab a copy of Underwater Australia and don't leave home until you've explored the underwater world in your own backyard! To find your most convenient re-seller just click here to Google: [ "underwater australia" "nigel marsh" ]
Nigel has also written other books that you might be interested in – especially if you want to convert kids (yours or maybe someone else's?) into Junior Ocean Advocates.
A-Z of Sharks and Rays: From the Great White to the Wobbegong, we cover all the basics (Kids)
Exploring Shipwrecks: Exploring the Fascinating Mysteries of the Deep Blue Sea (Kids)
Coral Wonderland: Diving the Great Barrier Reef (Mainly big kids)
Muck Diving – A Guide to the Wonderful World of Critters (Seriously big kids!)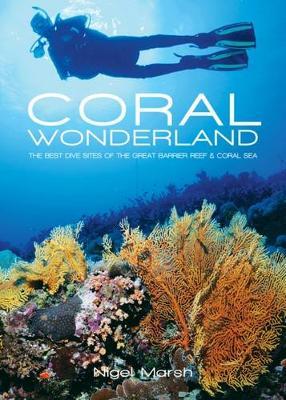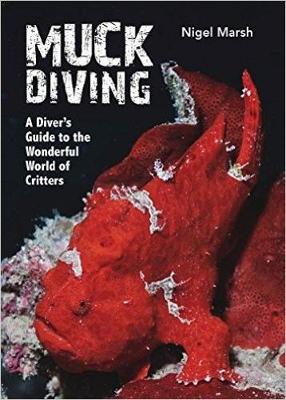 Surely there's something for every kind of diver's Christmas Stocking?