You may have heard the recent news that Sir Richard Branson is working with Greening Australia to help save the Reef. Great news: but how is Sir Richard doing what our government appears unable to, and who the hell is Greening Australia anyway – never heard of them! Is Reef Aid just more hype or is someone actually doing something?
Diveplanit brings you the answers: and it's good news – someone is actually doing something.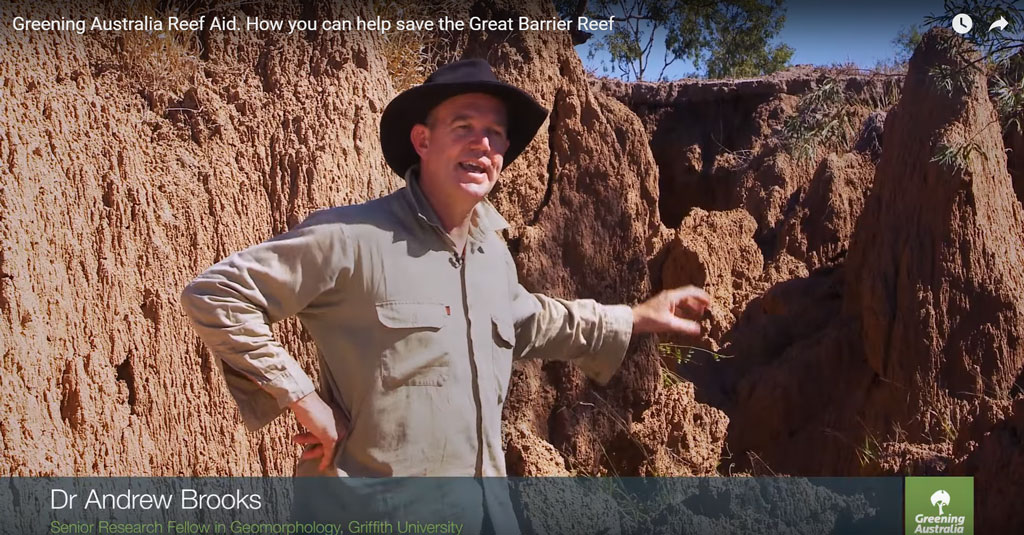 Let's just backtrack on the issues facing the Reef.
They have been known for decades, and the GBR Outlook Report 2014, echoed the report of 2009: verbatim from the Exec Summary:
"… the greatest risks to the Great Barrier Reef have not changed. Climate change, poor water quality from land-based run-off, impacts from coastal development, …"
With any mammoth problem that appears intractable, the first step is to break it down into smaller problems. Taking them individually:
Climate Change: in itself an intractable issue, but one which now appears to hold the attention of global leaders. The best help Australia can give the world is to keep that coal in the ground.
Coastal development: not just the natural expansion of towns where people live, but also the development of coal mines, dredging great channels through the Reef and dumping the spoil adjacent to sensitive wetlands. The best help Australia can give the Reef is to keep that coal in the ground.
Poor water quality from land-based run-off: this is the SECOND BIGGEST issue, and amazingly, not only can we do something about it, but someone – Greening Australia – already is.
Hence the recent news: "Virgin Australia has entered into a three year partnership with Greening Australia, who today launched a new project, Reef Aid, which will reduce damage to the Reef as a result of soil erosion and subsequent poor water quality. Greening Australia has launched a public appeal to raise $10 million over the next three years for the first stage of the estimated $100 million major restoration project."
As the Official Airline of Greening Australia, Virgin Australia has made a three year commitment to support awareness and fundraising for Reef Aid such as:
Flights to help scientists, field experts and volunteers working on Reef Aid;
International media hosting and education;
Ongoing coverage on Virgin Australia's social media channels, in the Virgin Australia in-flight magazine and app Voyeur, on Virgin Australia's In-Flight Entertainment System and to the six million members of Velocity Frequent Flyer;
'Hands on' support from Virgin Australia staff as part of the Coastal Wetland team volunteering group.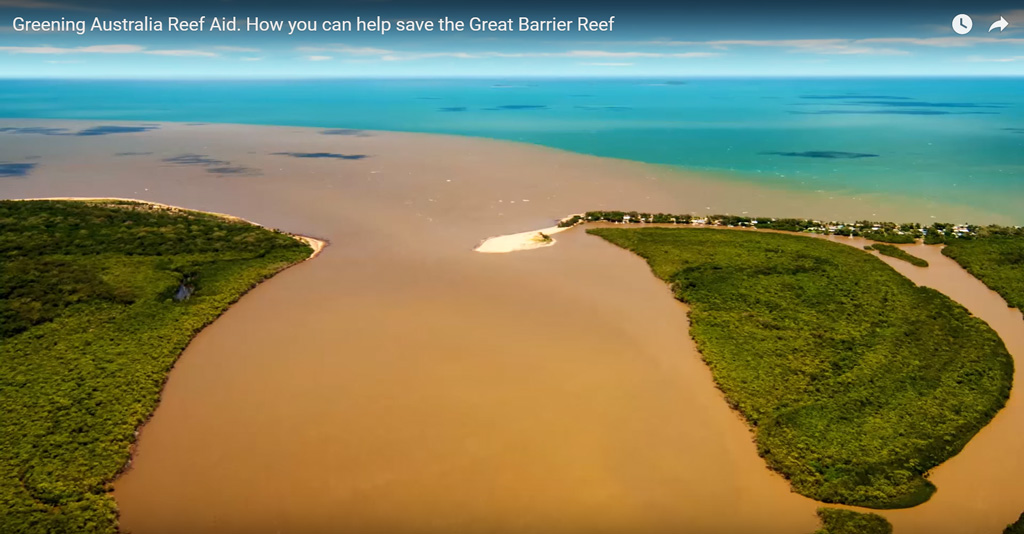 And now that's where you come in. There are 24 million Australians – minimum of Five Bucks each and we get the $100m needed. Watch the video so you understand why it's so important and why and how it actually works. Believe. And go to the link below to donate.
Reef Aid – you can donate here.
More on Greening Australia | More from Sir Richard | Watch the Four Minute Version of the Video