If you ever needed an excuse to have a cold one, this is it – The Good Beer Co. and Bargara Brewing Company have joined forces on the Southern Great Barrier Reef to launch a beer that takes the concept of responsible drinking to a whole new level.
Great Barrier Beer is a charity brew where half the proceeds of its sales will go to the Australian Marine Conservation Society to help save the reef – the Great Barrier Reef.
The beer is the brainchild of Australia's first social enterprise beer baron James Grugeon and is driven by the simple concept of a beer that gives back.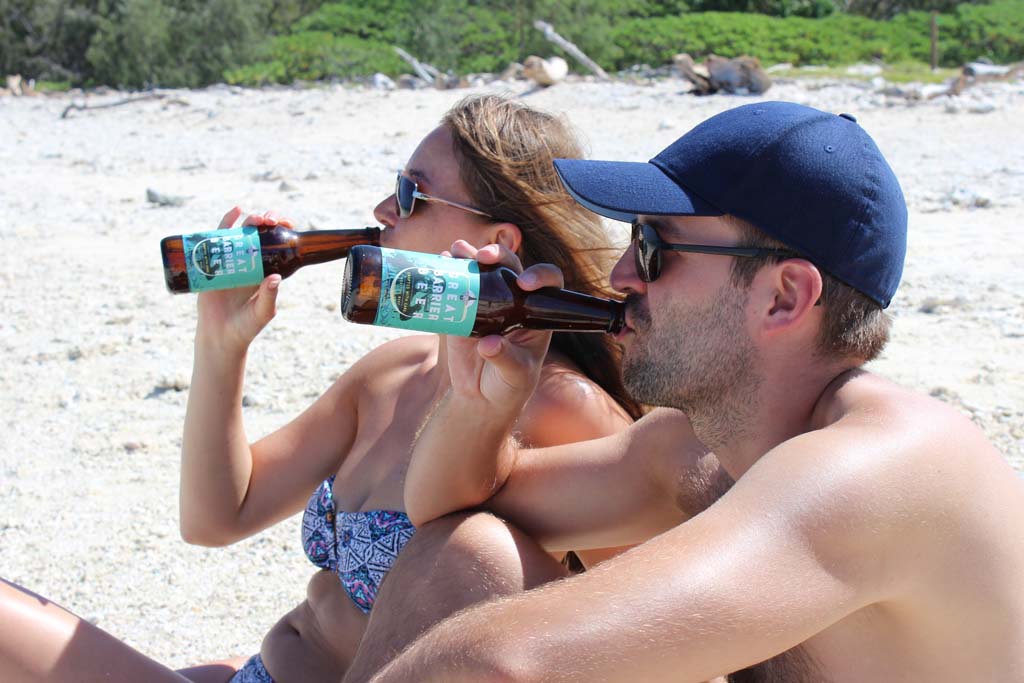 "The idea for The Good Beer Co, Australia's first social enterprise beer, came from my work with charities and good causes to raise money through partnerships with companies and a bit of research, support and encouragement from two amazing successful social enterprise beer companies – Two Fingers in the UK and Finnegans in the USA. I love beer and I thought – surely we can do this in Australia."
The first batch was brewed after a successful crowd funding campaign, which raised over $62,000 in pre-orders for beers from individuals, pubs, clubs and corporates and the company is now brewing a second batch.
"Making Great Barrier Beer our first good beer that gives back, was a bit of a no brainer. I've always been passionate about protecting our environment and tackling climate change – it's been part of what I've done for work for years, in corporate and social responsibility, consumer campaigning and advocacy roles in corporates and social enterprises and, before I moved to Australia nearly six years ago, as the CEO of the UK's oldest environmental charity.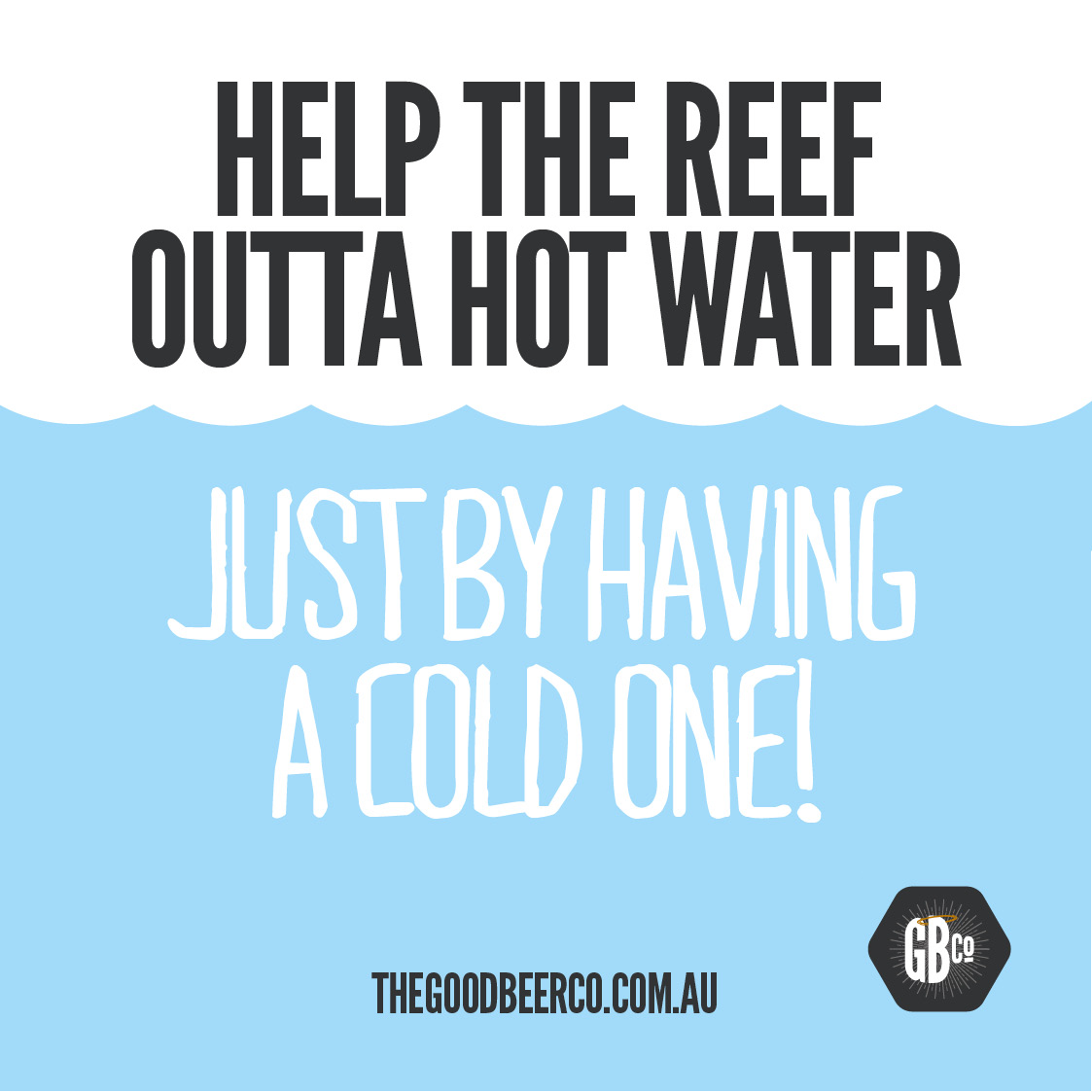 Research shows that James is not alone in caring about the plight of Australia's national icon. 81 per cent of Australians see the Great Barrier Reef as part of their own identity and feel a responsibility to protect it for current and future generations.
"I wanted to make it really easy for people to do that – by enjoying a good beer! And, through a good beer that gives back, help the Australian Marine Conservation Society raise much needed funds but also get their important message out – that the reef needs protecting – to a much bigger audience of beer drinkers across Australia."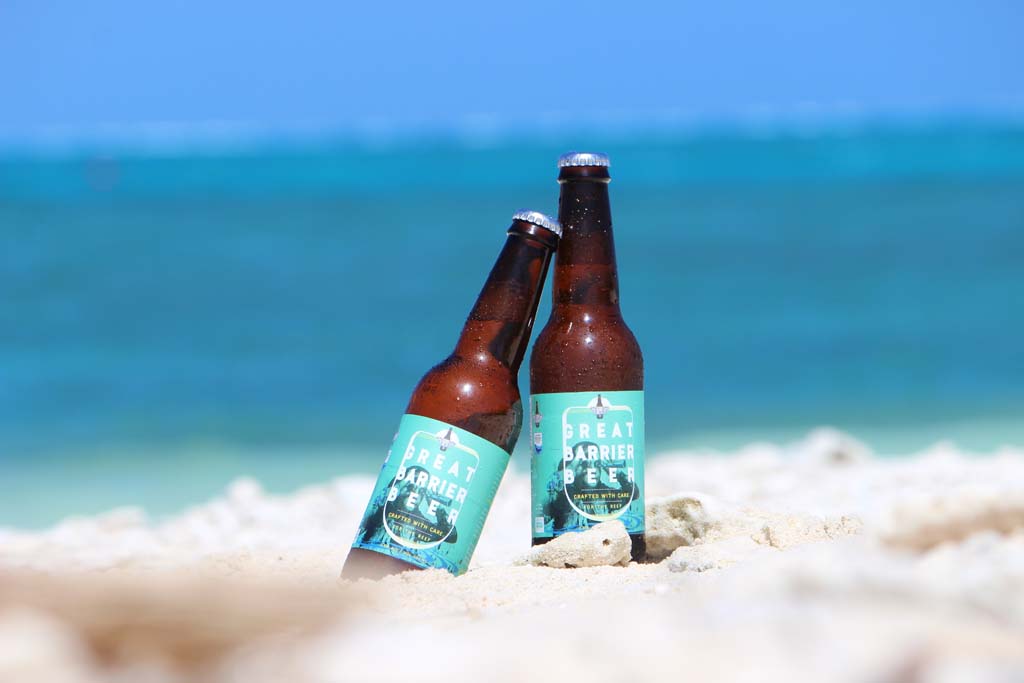 Great Barrier Beer is an easy drinking session IPA (Indian pale ale). It's a mid strength (3.5ABV) craft beer.
"It's been described as "crisp", "refreshing", "fruity" and "great flavour" by the people who've taste tested it at events and at places stocking it in Melbourne, Brisbane, Sydney, Bundaberg, Airlie Beach and Cairns and by our 357 crowd funders – who funded the first batch."
To find out where you can get a hold of Great Barrier Beer to try it for yourself, visit The Good Beer Company.