This past weekend, the world's biggest orgasm inspired a new collaboration, as tourism operators join forces with scientists to help save the Great Barrier Reef. It was a busy night on the reef, with divers and scientists flocking for a chance to witness the annual coral spawning, proof of life for the embattled – yet seemingly resilient – Great Barrier Reef.
This year media were invited to witness the grand event, with scientists on hand to showcase a number of restoration programs, made possible by collaboration with tourism operators, to nurture high value reefs, protect coral biodiversity and restore those parts of the Reef damaged by bleaching events and cyclones.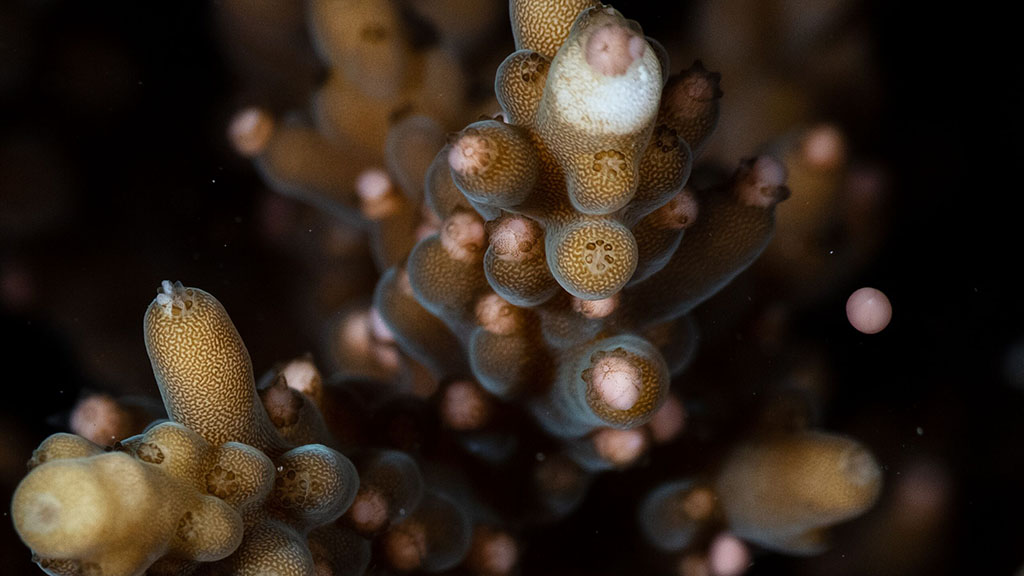 Researchers from Southern Cross University, James Cook University, and University of Technology Sydney are joining forces with operators such as Reef Magic, Passions of Paradise and Wavelength Cruises to manage a variety of programs.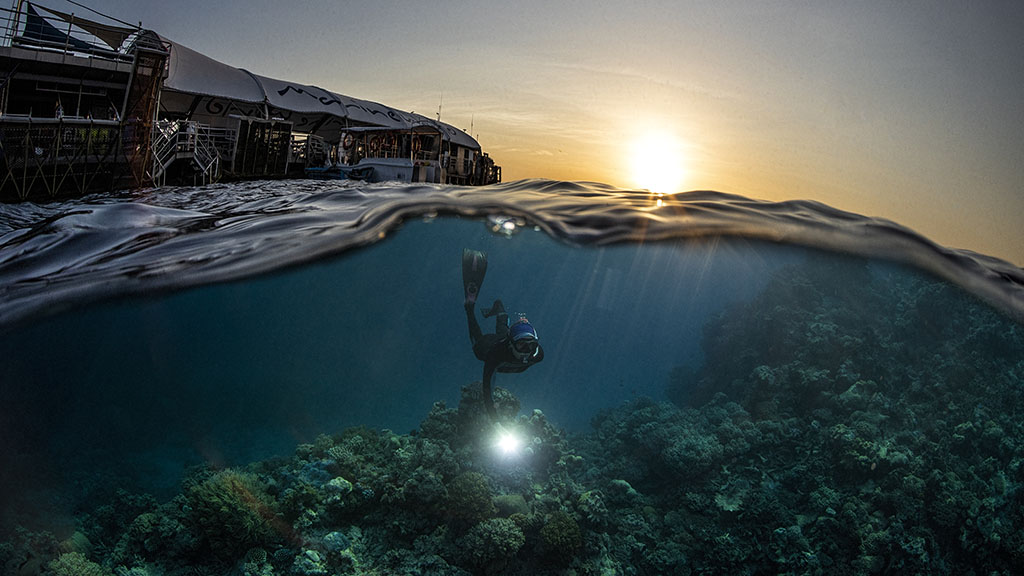 Coral Larval Restoration Project
Led by Southern Cross University (SCU), with scientists from James Cook University (JCU) and the University of Technology Sydney (UTS), the Larval Restoration Project aims to restore coral populations and re-establish breeding corals on degraded reefs. Back in the early 1980s, this research team's project leader, Southern Cross University Professor Peter Harrison, also led the team that discovered how corals reproduce – the first to witness the mass coral spawning.
The team will harvest coral sperm and eggs released during the spawning in a bid to grow new coral larvae, which will be resettled back on to heavily degraded sections of the northern Great Barrier Reef in the coming week.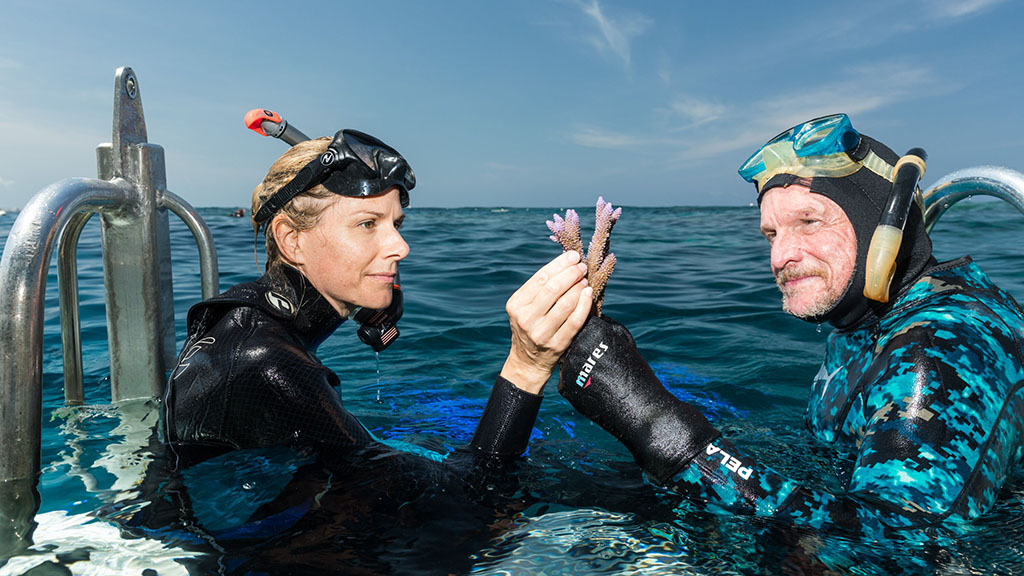 According to Harrison, this project aims to increase the scale of restoration using some very innovative techniques.
"We have been successful at restoring breeding populations on badly degraded reefs in the Philippines over the last seven years, and we are now applying new technologies to increase the scale and efficiency of the larval restoration process on the Great Barrier Reef,"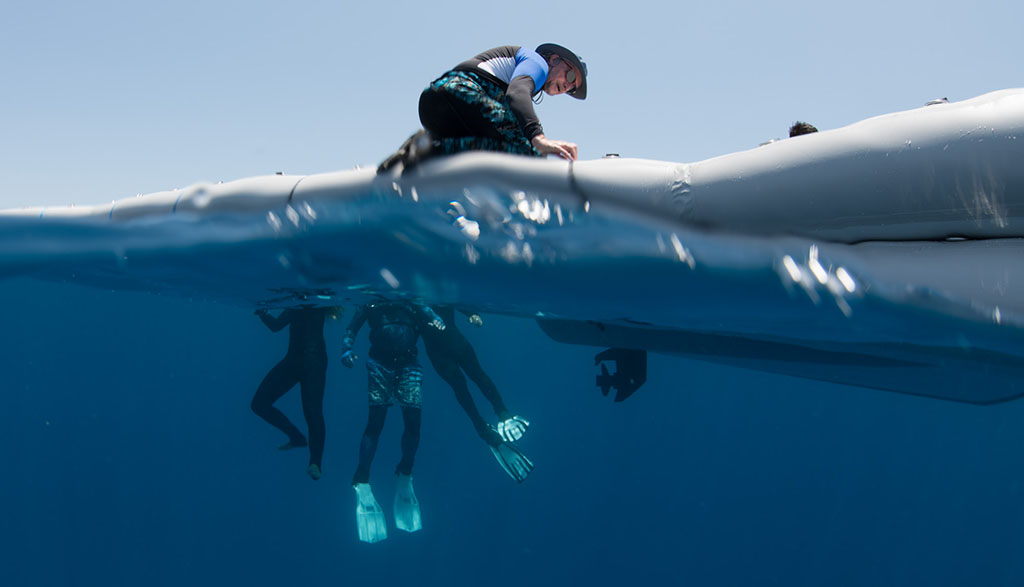 This includes the mass inoculation of coral larvae with their algal partners (known as symbionts) in the wild to boost their one-in-a-million chance of survival before being settled on affected reef areas.
"We have found that if we boost availability of the symbionts earlier in the process the larvae will take them up – we are simply fast-tracking capacity for corals to start acquiring energy from their symbionts."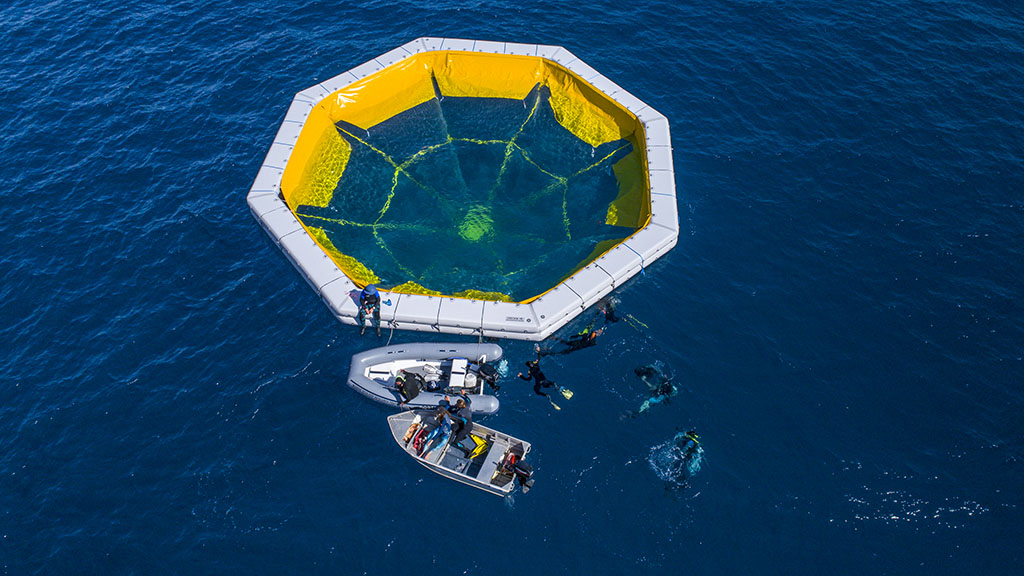 Strong partnerships with local tourism operators Aroona Boat Charters and Reef Magic Cruises have been instrumental in enabling this logistical feat.
According to JCU Senior Researcher Katie Chartrand, "We hope to make direct partnerships between science and tourism the norm rather than the exception. A collaborative approach is needed to give the Reef the best chance of thriving into the future."
Coral Nurturing Program
Meanwhile, off the coast of Port Douglas the Coral Nurture Program is another example of science and tourism working together to protect high value reefs.
An initiative of UTS researchers Associate Professor David Suggett and Dr Emma Camp in partnership with Wavelength Reef Cruises, the approach focuses on long term stewardship and adaptation to help economically valuable reefs stay healthy.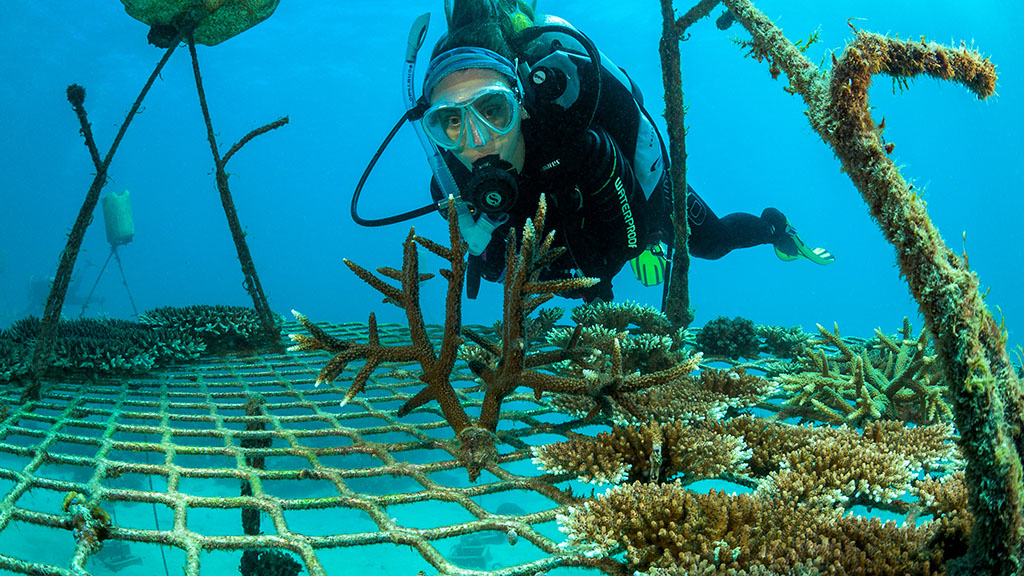 "By utilising existing tourism infrastructure, plus the knowledge, experience and skills of operators and their crew, interventions at tourism sites can be targeted to the exact needs of each location," Dr Emma Camp said.
The successful trial is now being rolled out across four new tourism industry partners in Cairns, including Passions of Paradise.
Will this save the Great Barrier Reef?
"What we're trying to do now is buy time for the coral populations that are still present on the Great Barrier Reef and other reefs around the world," Professor Harrison said. "Climate action is the only way to ensure coral reefs can survive into the future.
"We know that increasing climate change impacts are going to occur on the Great Barrier Reef and other reefs all around the world, and every reef system on the planet is losing corals faster than they're naturally replenishing. We're getting desperate to intervene to capture the remaining genetic diversity that's in these populations and try to restore corals while we can."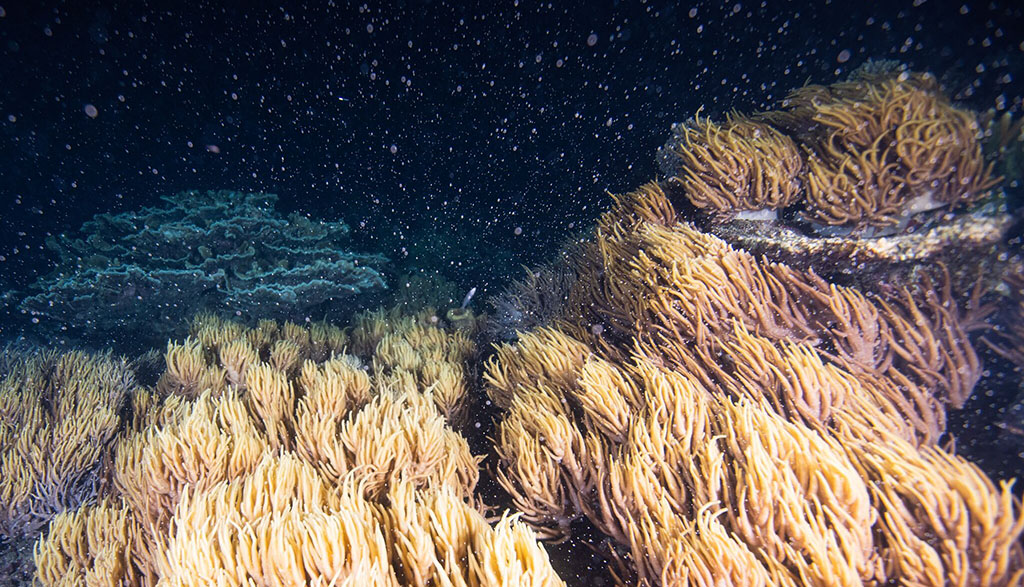 Master Reef Guide Gareth Phillips from Reef Teach was with marine biologists Pablo Cogollos and Stuart Ireland on the Sunlover Moore Reef Marine Base, 54km off Cairns for the weekend to film the spawning event, "There was coral spawn everywhere last night. It was like a grey haze with beautiful pink bundles going up – it was a magical night," Gareth said. "We expect to see more pressures in the future, but the Great Barrier Reef's size, complexity and huge biodiversity makes it a very strong ecosystem.
"We need to nurture the reef through collaboration between tourism operators such as Sunlover, film makers like Stuart from Calypso, and reef research and educators like myself at Reef Teach. The reef has shown us that she is not lying down, she is doing extremely well and fighting for the future."
Tourism is playing an increasingly important role in the conservation of coral reefs globally, with tour operators uniquely placed to educate visitors of the threats and inspire action to protect them. Which is where programs such as Citizens of the Great Barrier Reef and the Master Reef Guides initiative can help.
Two million people visit the Great Barrier Reef every year, imagine if they were all ambassadors for the Reef? This is the ambition of Fiona Merida, who developed the Master Reef Guide program, transforming the marine biologists working on the Reef as guides, into master storytellers.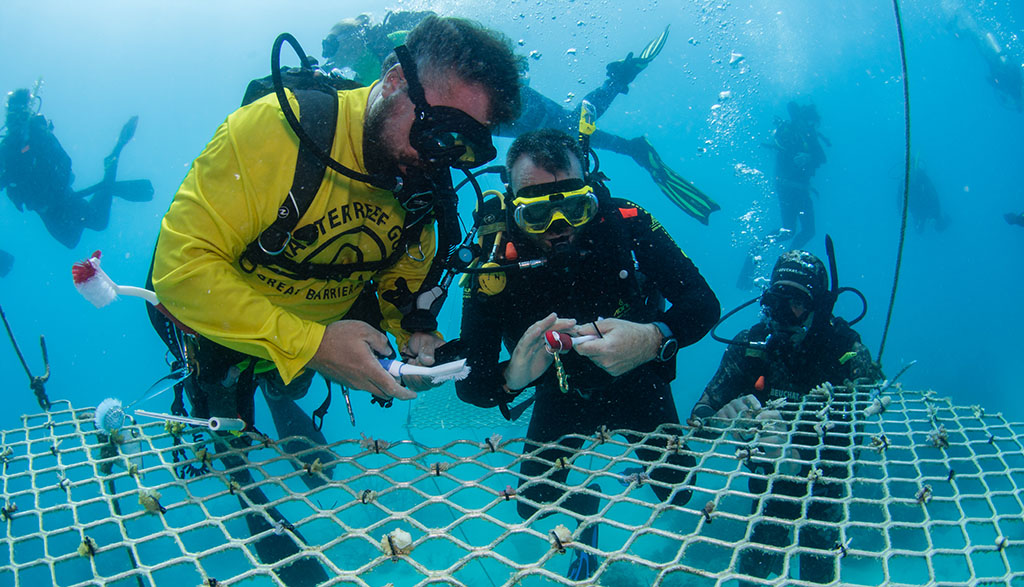 Master Reef Guides enhance your experience on the Reef by explaining the Reef's complexities, aiming to inspire a deeper connection amongst visitors, that they will share with family and friends long after they leave.
The Citizens program aims to inspire change by sharing live updates of these scientific projects – and many others – with the world on the recently-launched Citizens Atlas and inviting members to make a commitment to make one small change in their everyday life – to save the Reef.
"Every individual action contributes to the whole. That could be eating less red meat or bringing your own water bottle. Every action you take, no matter how small, will make a difference," says Andy Ridley, founder and CEO of Citizens of the Great Barrier Reef.
"We're at a critical time in the Reef's history. The Reef must be more than a poster child for climate change, it must become the inspiration for us to change."