The reefs and wrecks of Madang, Papua New Guinea, are home to a diverse variety of marine life. Reef sharks, pelagic fish, nudibranchs, sea snakes, gropers, seahorses, stingrays and a rich assortment of reef fishes are species we saw every day. But far and away the most unique marine animal we saw in Madang was a little shark that walks on its fins and is found only in this region – the hooded epaulette shark.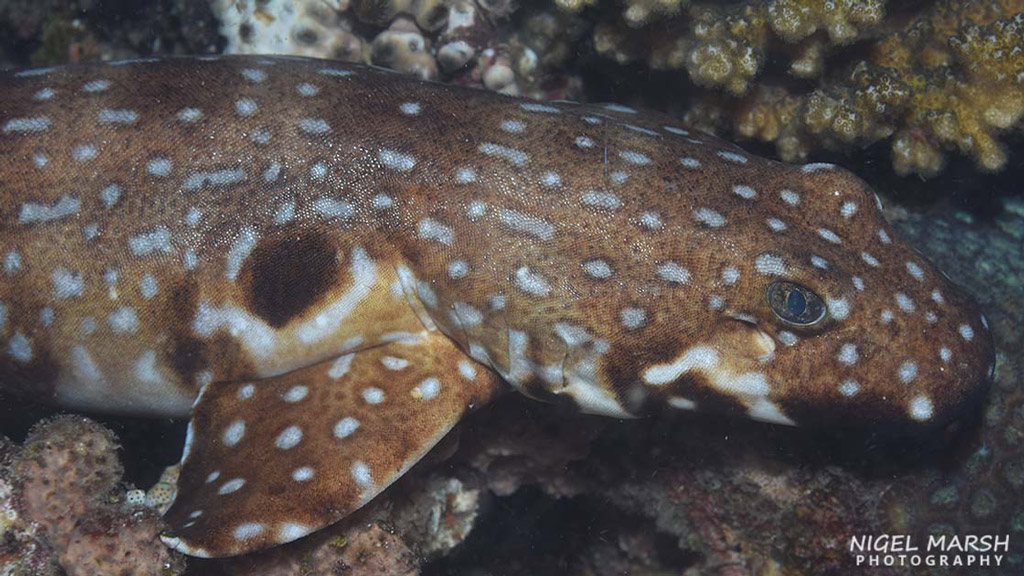 Madang, located on the northern coast of the main island, is a dive destination often overlooked by divers travelling to this exotic and wild country. But located on the shores of a huge lagoon, which is dotted with reefs and pretty islands, Madang has a wealth of wonderful dive sites.
For our week in Madang we stayed at the lovely Madang Resort, where Niugini Dive Adventures are based. Each day we ventured out to explore dive sites inside and outside the Madang Lagoon.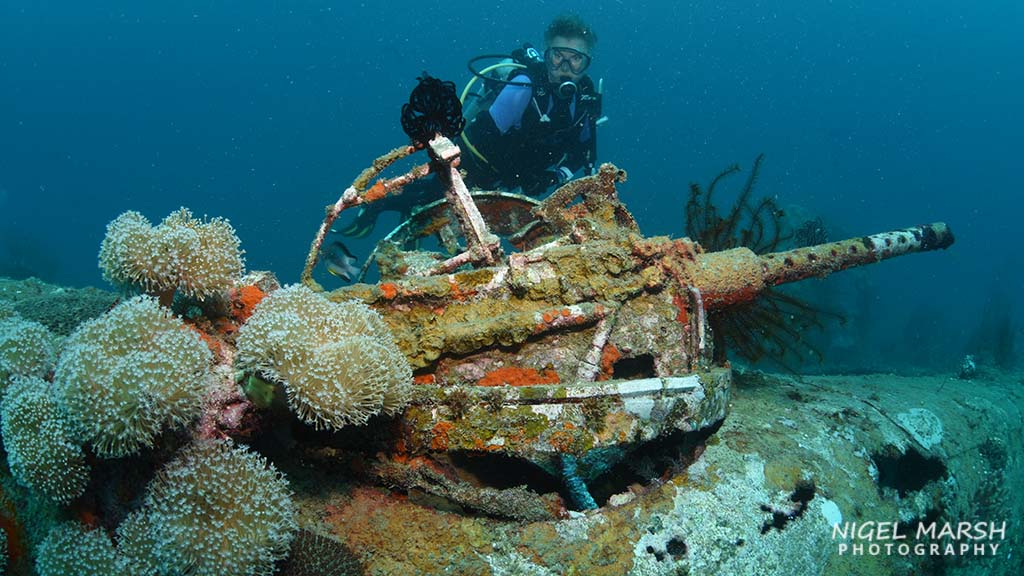 Inside the lagoon we dived a World War II plane wreck of a B25 Bomber. Shot down in 1943, this American plane rests in 15m to 22m and is one of the best-preserved plane wrecks in PNG. Machine guns, the cockpit and other items are on display, while the plane itself is encrusted with pretty corals.
Pretty corals are common at all the dive sites in the lagoon, as they flourish in these calm, sheltered waters. At Langsom we explored a limestone reef covered in gorgonians, soft corals, whip corals, sea whips and sponges. This spot was also home to a good variety of marine life, including reef sharks, stingrays and a tawny nurse shark. Corals also colour the wreck of the Henry Leith, a small cargo ship scuttled in 20m for divers to enjoy.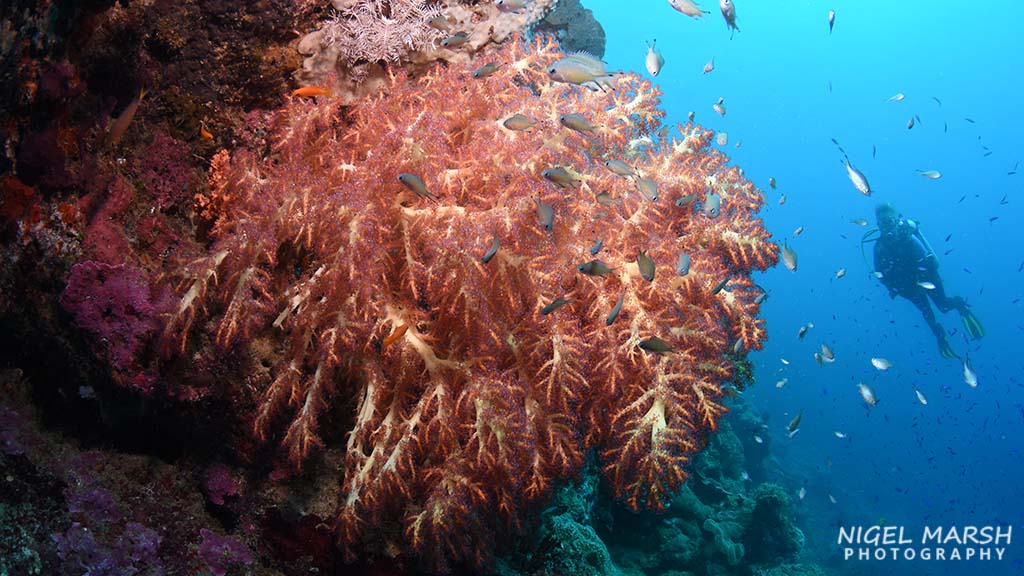 At Pig Bay we explored another plane, this one a more modern Cessna scuttled for divers to appreciate. Located on a sandy slope, this dive is a good muck site, with nudibranchs, pipefish, anemonefish and even an ornate ghostpipefish. We enjoyed even better muck diving at the Madang Resort Jetty. Each afternoon we would jump in to find seahorses, pipefish, cockatoo waspfish, emperor shrimps, mantis shrimps, nudibranchs, demon stingers and juvenile batfish.
During our stay we dived three channels that drain the lagoon. The best were Magic Passage and Sek Passage, as both have walls covered in beautiful corals and masses of fish. At these sites we saw barracuda, trevally, reef sharks, fusiliers, sweetlips and snappers. We missed seeing the hammerhead our guide spotted, but they are often seen in the area.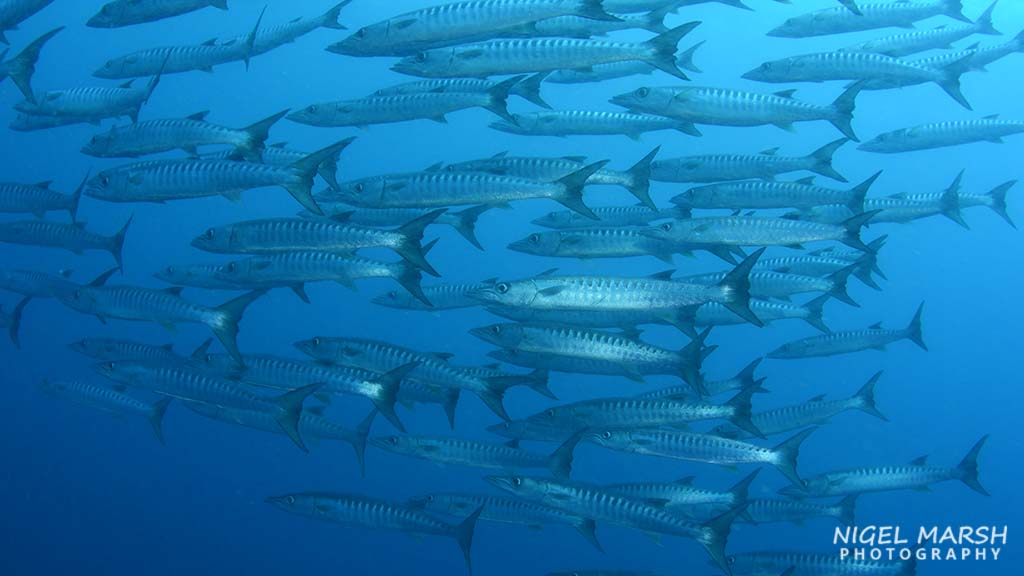 Madang's most famous dive site is a sea mount located 3km offshore, the amazing Planet Rock. Rising from 600m to 5m, this huge mound is covered in hard corals and buzzing with fish and sharks. We saw schools of barracuda, trevally, mackerel, tuna, rainbow runners, gropers, batfish and a grey reef shark.
Our favourite dive site outside the lagoon was Barracuda Point, and this incredible site certainly lived up to its name. This colourful wall attracts fish like a magnet, we encountered schools of trevally, barracuda, batfish, bumphead parrotfish, fusiliers, snappers and sweetlips. But also saw crocodilefish, banded sea kraits, moray eels and reef sharks.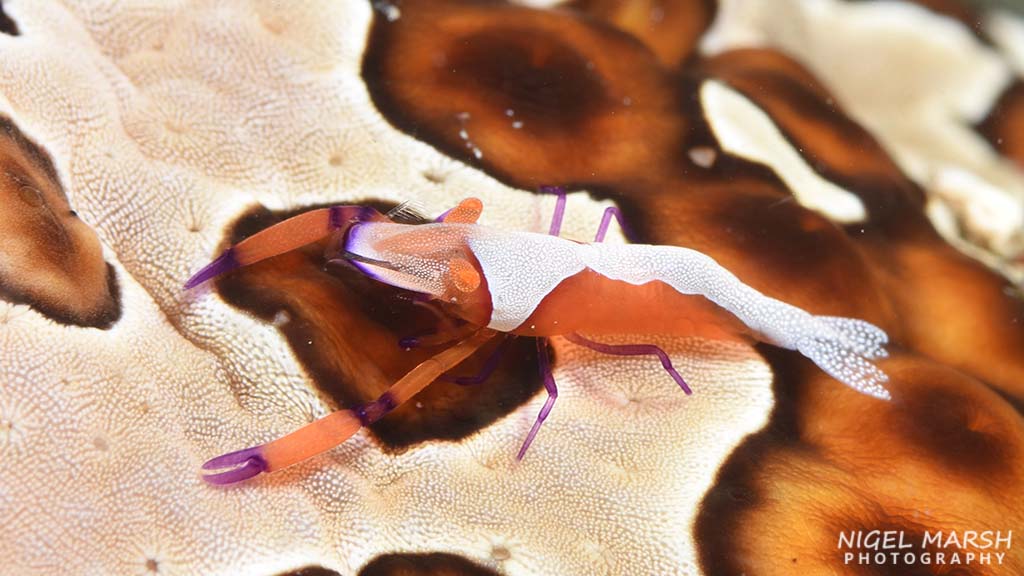 We enjoyed all our dives off Madang, however, our most memorable dives were done at night when looking for a very unique little shark. For these dives we headed to Leper Island to dive a site called The Hood, in the hope of finding the most unique animal found off Madang – the hooded epaulette shark. Only found in this part of PNG, these small sharks hide in the coral by day and emerge at night to feed. But as we found, they are very shy and nervous creatures.
We actually encountered a dozen hooded epaulette sharks, but most were hidden under a ledge or quickly disappeared into a hole when we got close. Fortunately, a few were brave enough to go about their business as we watched and photographed them, which entailed them walking over the coral using their fins, as they are also known as walking sharks.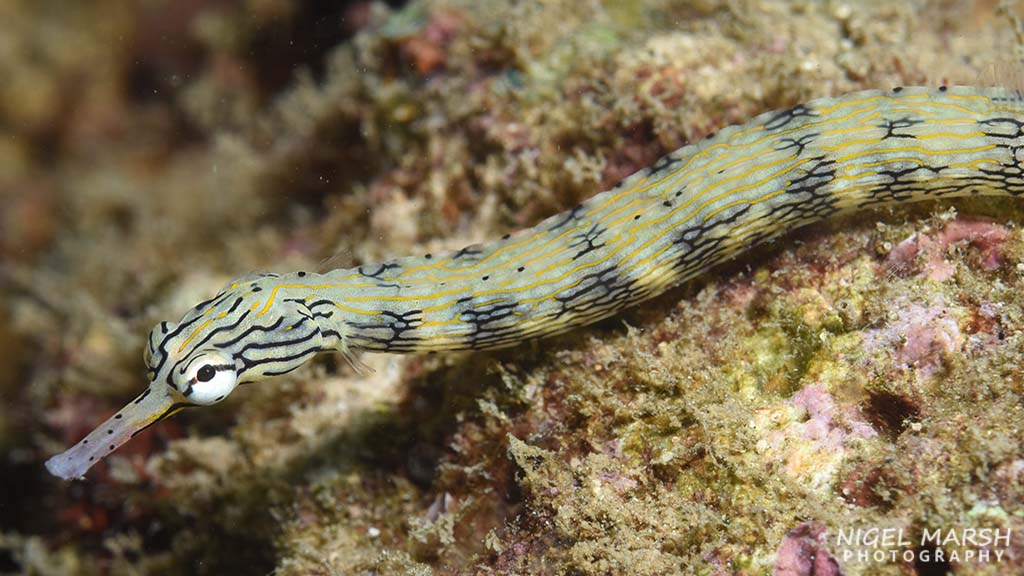 These wonderful little sharks were not the only thing we saw on these night dives, as we also encountered cuttlefish, octopus, moray eels, crabs, shrimps, basket stars and a conger eel.
We had a brilliant time in Madang, enjoying 12m to 30m visibility and a very pleasant 29°C water temperature, and cannot understand why more divers haven't discovered this overlooked gem in Papua New Guinea.
This article was written by Nigel Marsh and Helen Rose. Read more about diving with sharks in Nigel's book of the same name: Diving with Sharks.