Site Overview
Dive Centres
| | |
| --- | --- |
| Site Type: | Kandu or channel drift dive. |
| Depth: | Bottom: 30M |
| Location: | North end of Meemu Atoll |
Dolphins are often seen in the Maldives cruising the deep water or frolicking in a sheltered lagoon. They are mostly seen from the surface, but a lucky few get to see them underwater. I was one of those lucky few when I dived Vanhuravalhi Kandu. The Vanhuravalhi Kandu dive started like most Kandu dives, with a drift along a wall. In the blue water, I spotted grey reef sharks, whitetip reef sharks, rainbow runners and a school of bigeye trevally.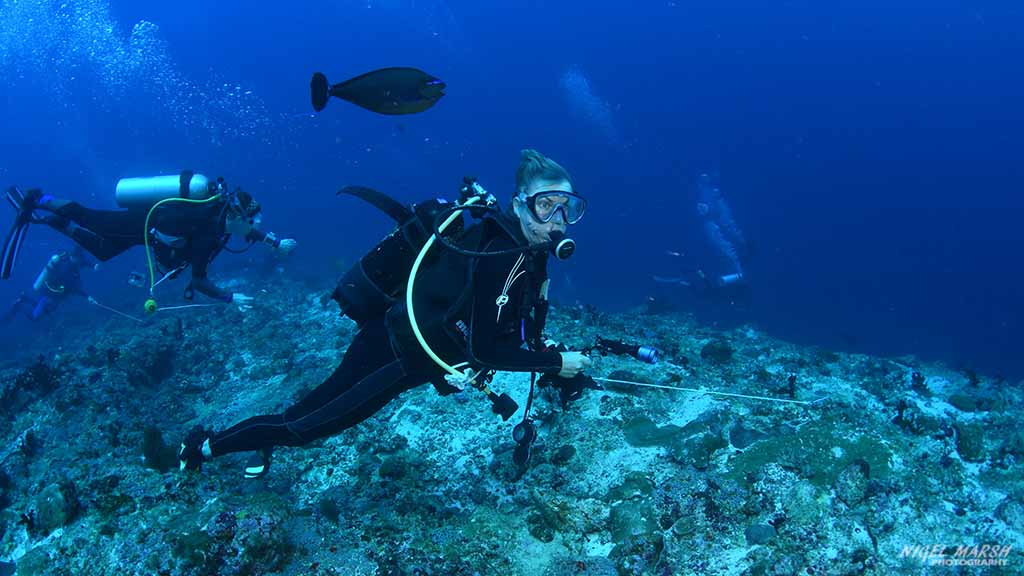 Arriving at the channel mouth we tied off our reef hooks and watched the reef sharks and pelagic fish. Hanging in the current and watching the action is always fun, but not the best for photography as most animals keep their distance from the constant flow of bubbles.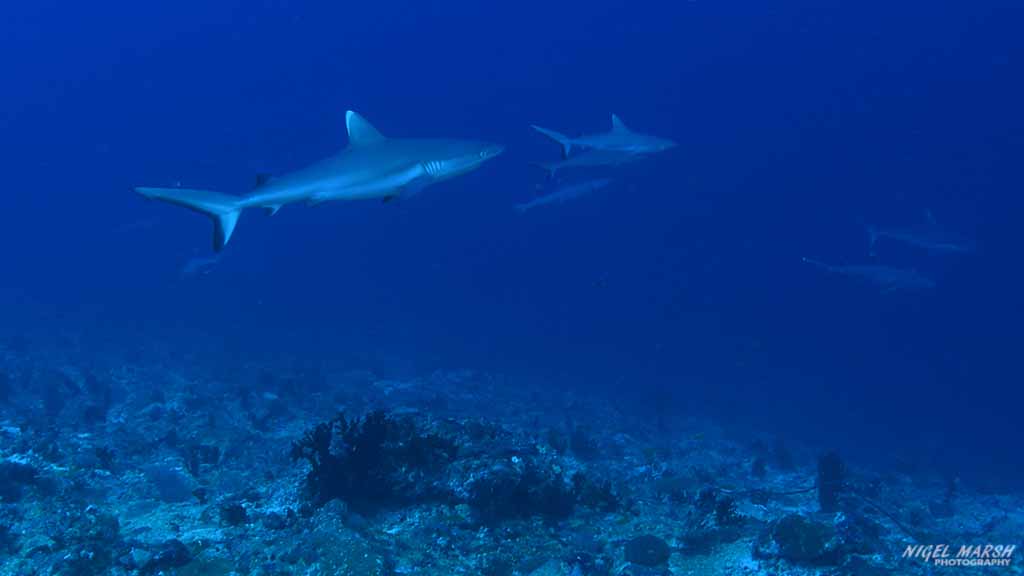 Unhooking we explored the channel, finding numerous coral heads. These were home to a great variety of fish and decorated by pretty corals. The most abundant fish were the schools of five-line snapper. They completely covered one coral head and made for a great photographic subject against the blue water.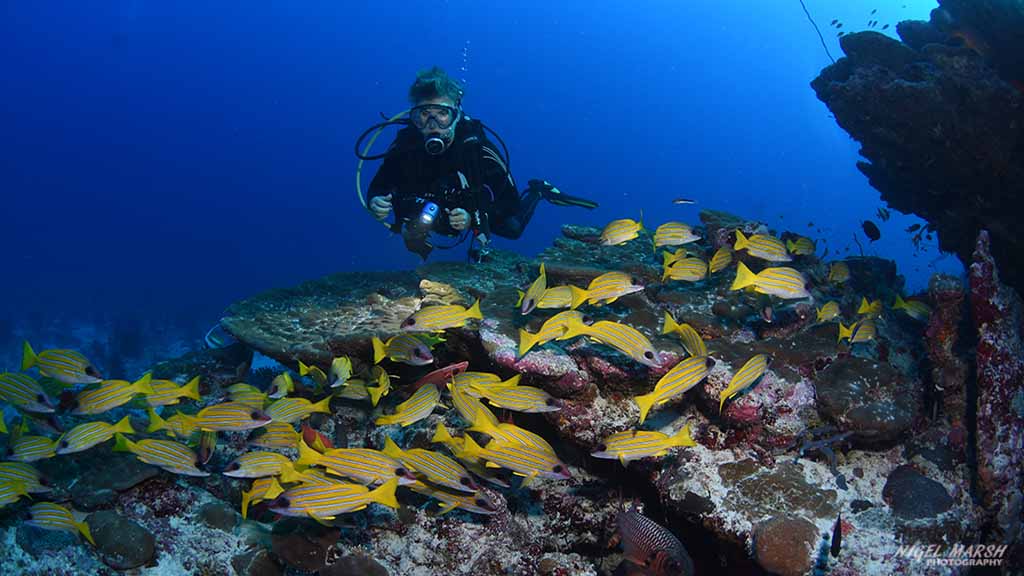 These coral heads were also home to oriental sweetlips, bannerfish, squirrelfish and a few shy gropers. A school of lovely collared butterflyfish, one of the signature fish species of the Maldives, kept me busy with my camera as I tried to capture the beauty of these fish.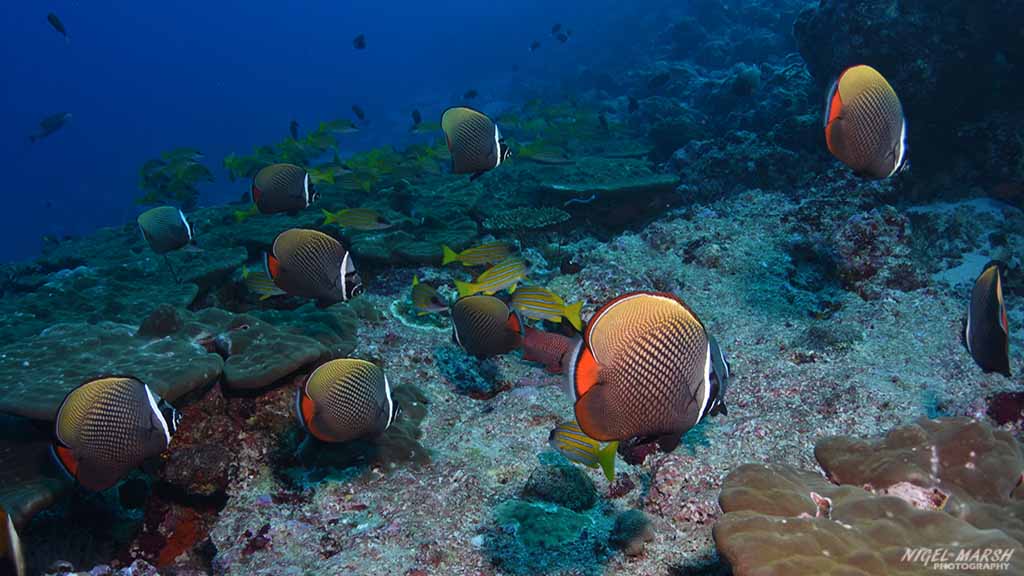 While photographing the butterflyfish I suddenly heard a series of clicks and whistles. I knew straight away it was dolphins and looking into the distance I saw an amazing sight, dozens of spinner dolphins charging by. This pod quickly passed but were followed by another pod, then another and another. For several minutes I watched a parade of several hundred of these incredible animals. It was an unforgettable experience, but even without dolphins, Vanhuravalhi Kandu is an amazing dive.