It's a local secret that Sydney has some great diving along the coastline and harbour bays from the Northern Beaches to the Eastern Suburbs and south to Botany Bay. Depending on the time of year, you'll likely see rays, giant cuttlefish, wobbegongs, Port Jackson sharks, even the odd turtle and grey nurse shark.
You can check the visibility each day by joining the Viz – Sydney Diving Visibility Reports Facebook Group, and check their handy dive site maps below.

Here are our favourites and a great little video by GoodViz to kick it all off. There's also a list of the Top Twenty Sydney Dive Sites here – it you want to explore a little off shore as well.
Starting with Sex on the Beach – just of Kurnell Monument you'll likely see lots of nudibranchs (like this amorous pair of Harlequin nudibranchs)…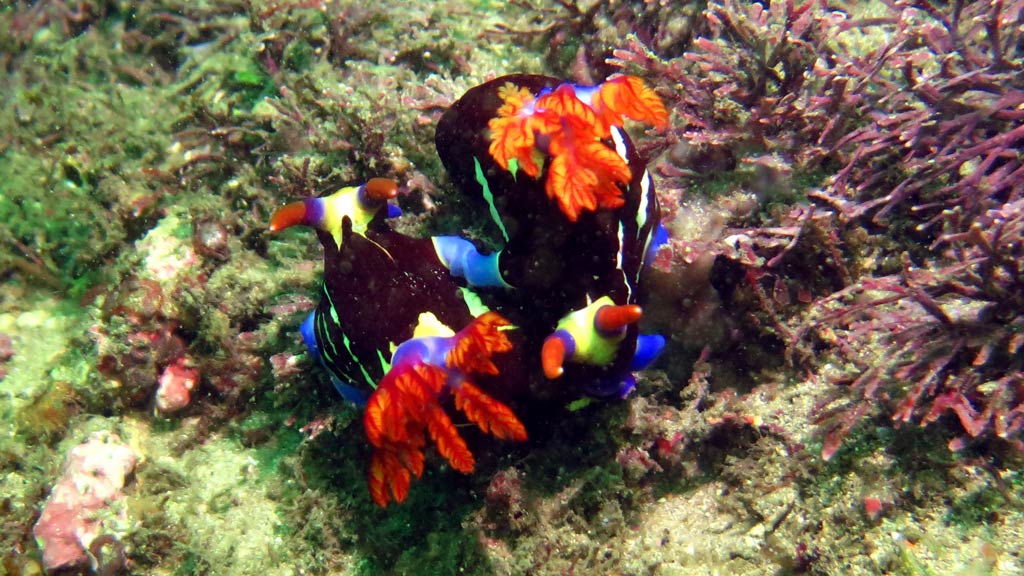 …and the site is also famous for weedy sea dragons and pygmy pipehorses (photo below by Andrew Trevor-Jones).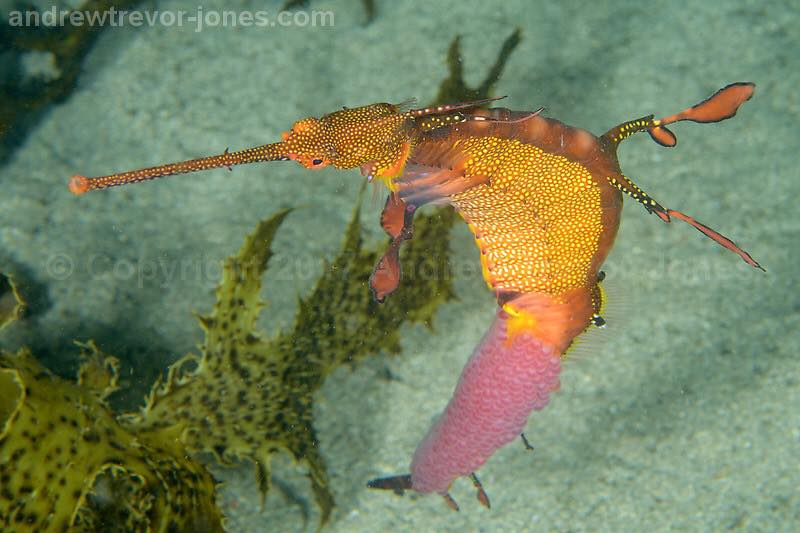 On the northern end of Botany Bay, Bare Island is another popular shore dive, where you'll find plenty of flamboyant nudibranchs (this one photographed by Pete McGee) and gorgeous pygmy pipehorses.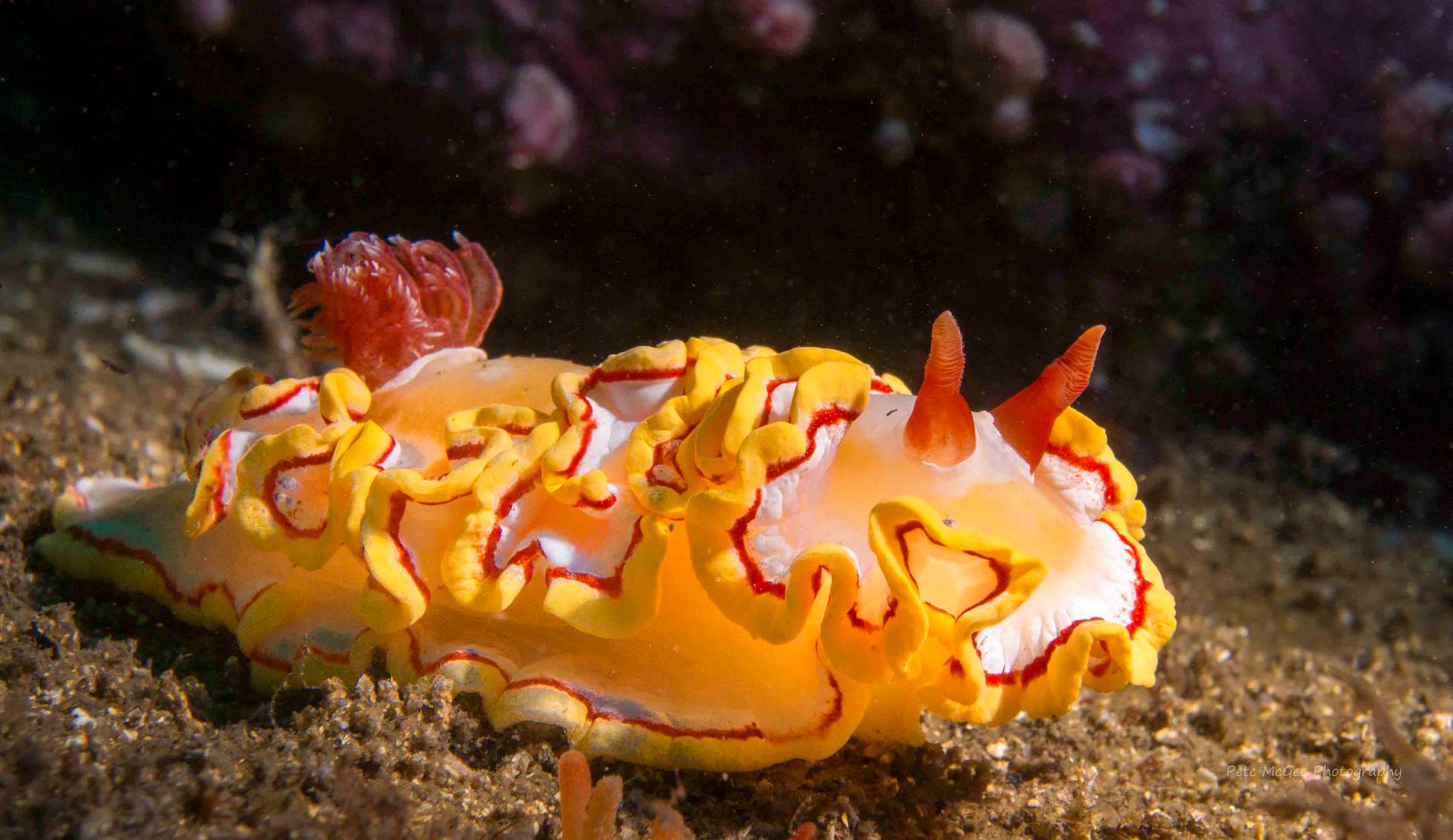 Further east in Camp Cove the sea horses steal the show. Those and the swimmer crabs and angler fish.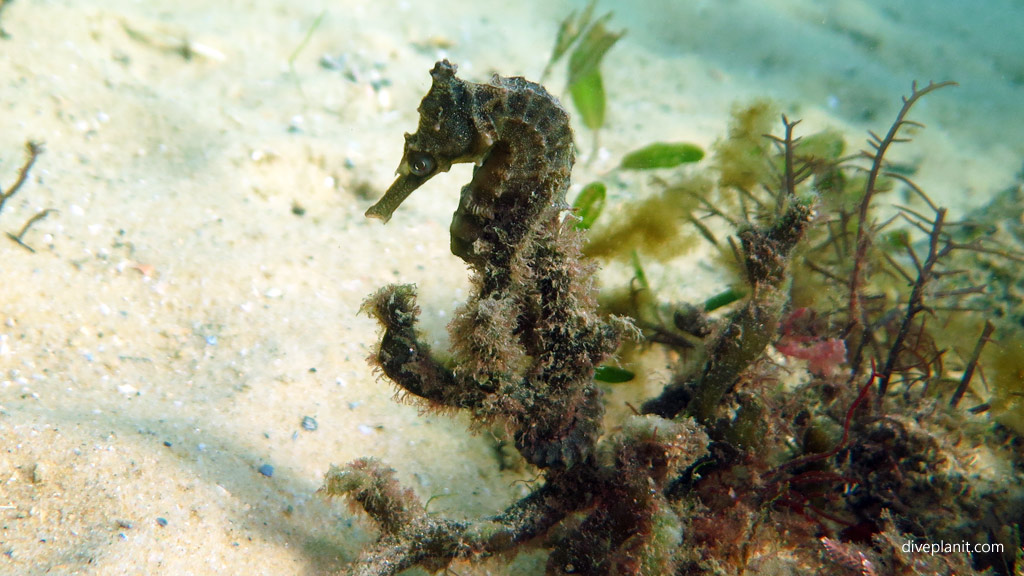 Meanwhile in the mud of Chowder Bay in Clifton Gardens, there are more anglers, pipefish, frogfish, playful octopuses, lots of seahorses and it's also famous for decorator crabs.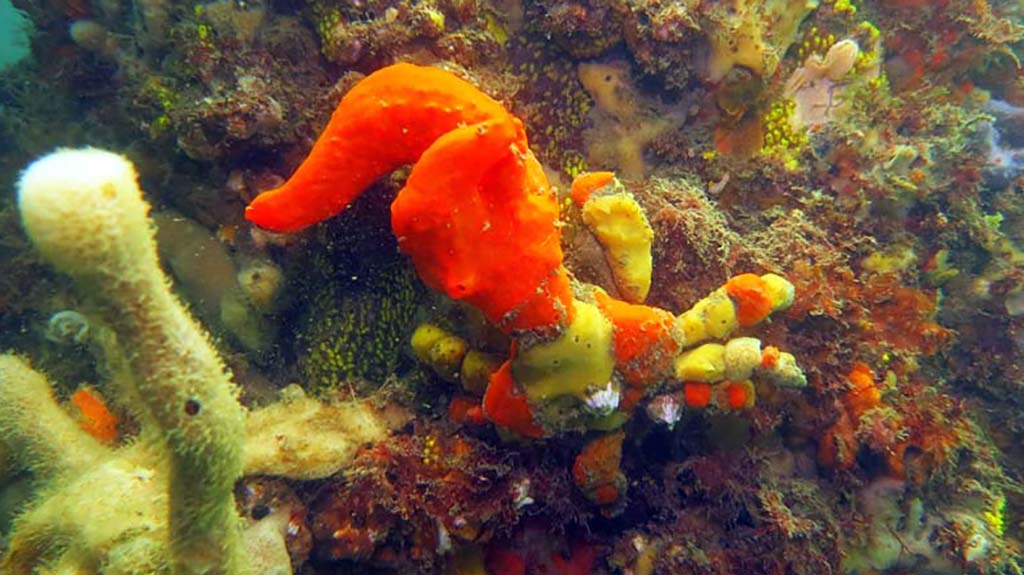 Fairy Bower being within Cabbage Tree Bay Aquatic Reserve is a great place for a day or night dive.
You're bound to run into cuttlefish (they aggregate to breed in winter but are there year-round), Port Jackson sharks, juvenile dusky whaler sharks, plenty of rays…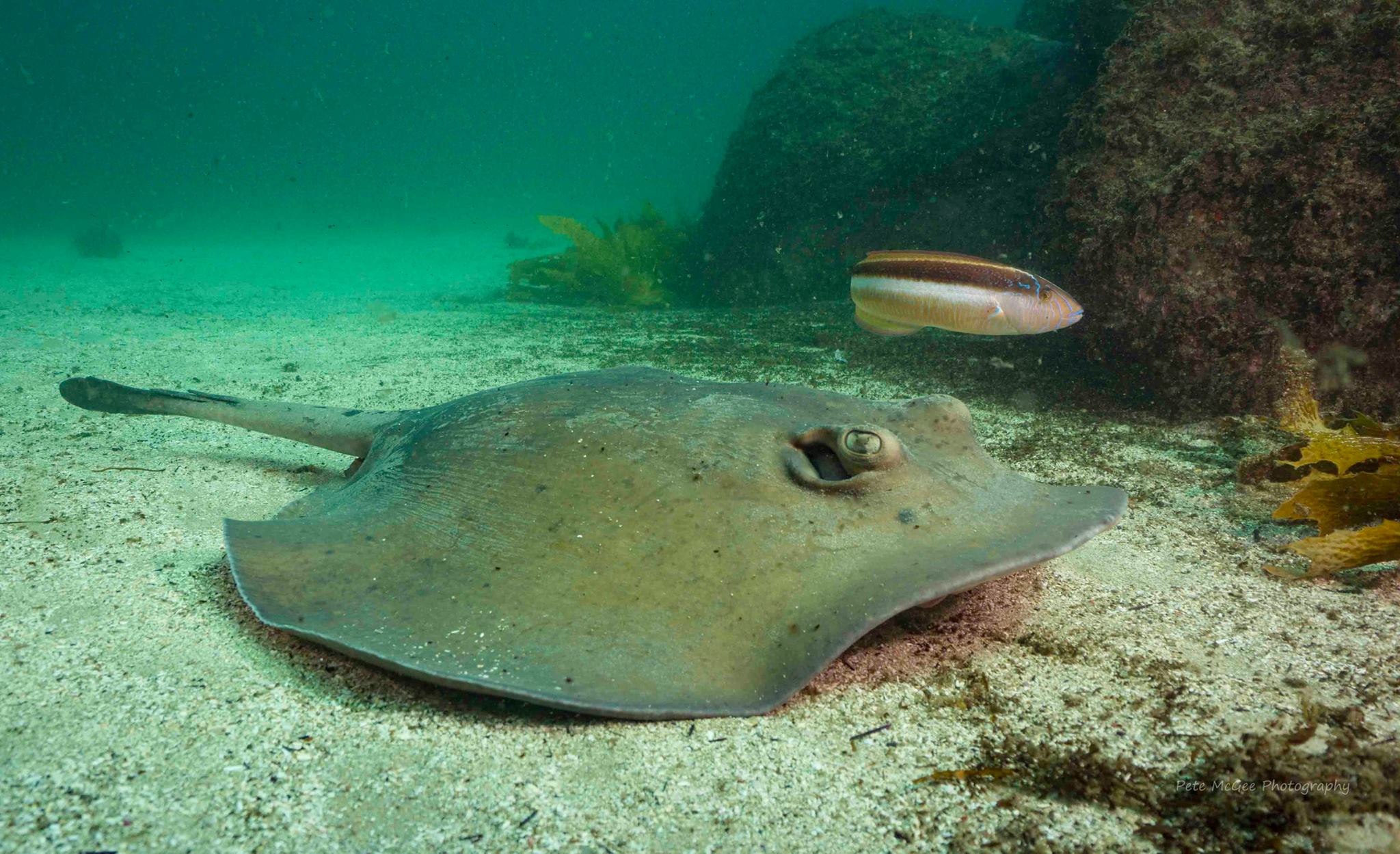 … loads of wobbegongs – and you're bound to make friends with the local blue groper.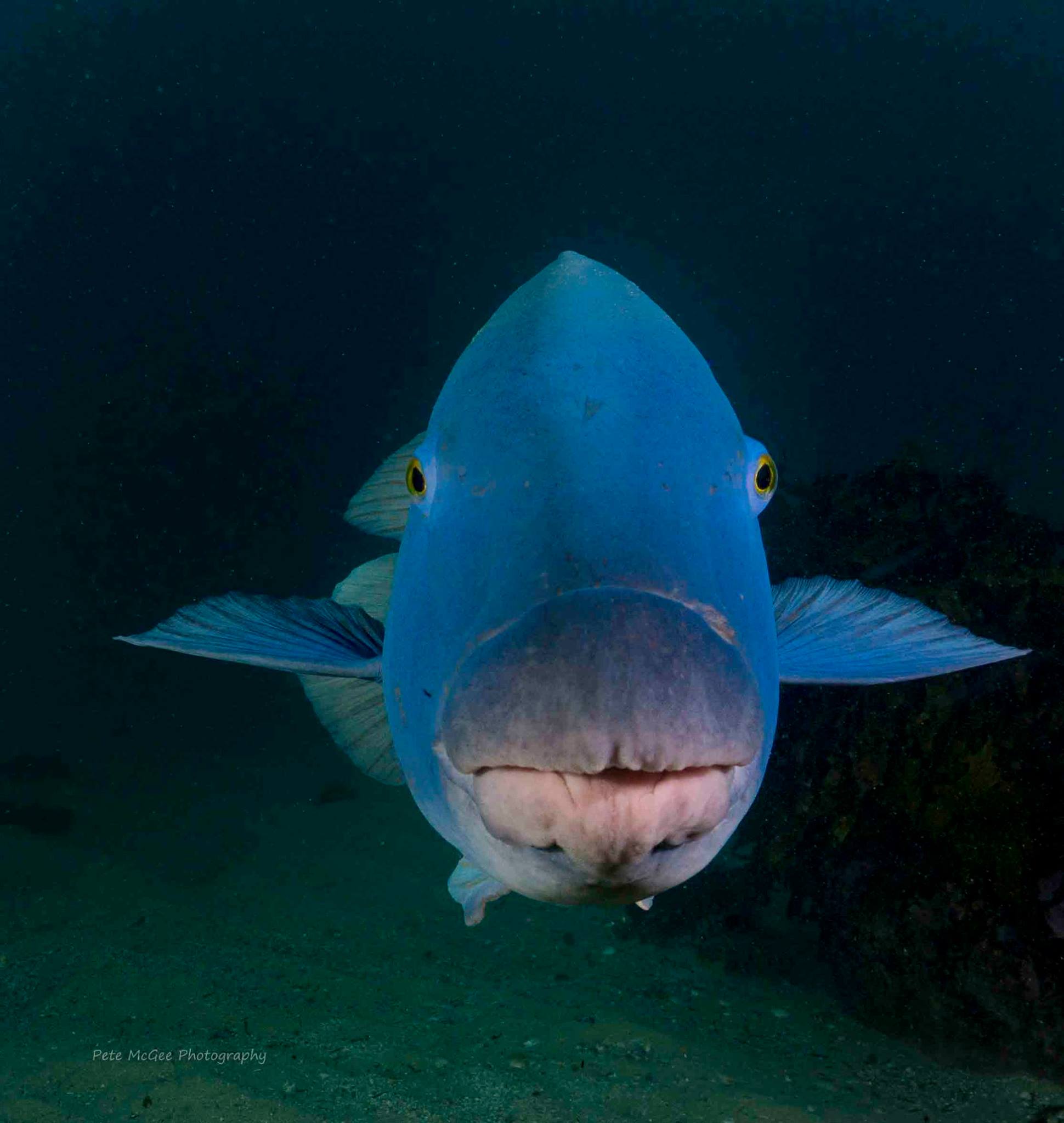 Finally – Shelly Beach – which is not just one dive site. You could spend hours in there and never cross the same path, yet still encounter over 200 species of fish and rays. And you never know who's coming to visit.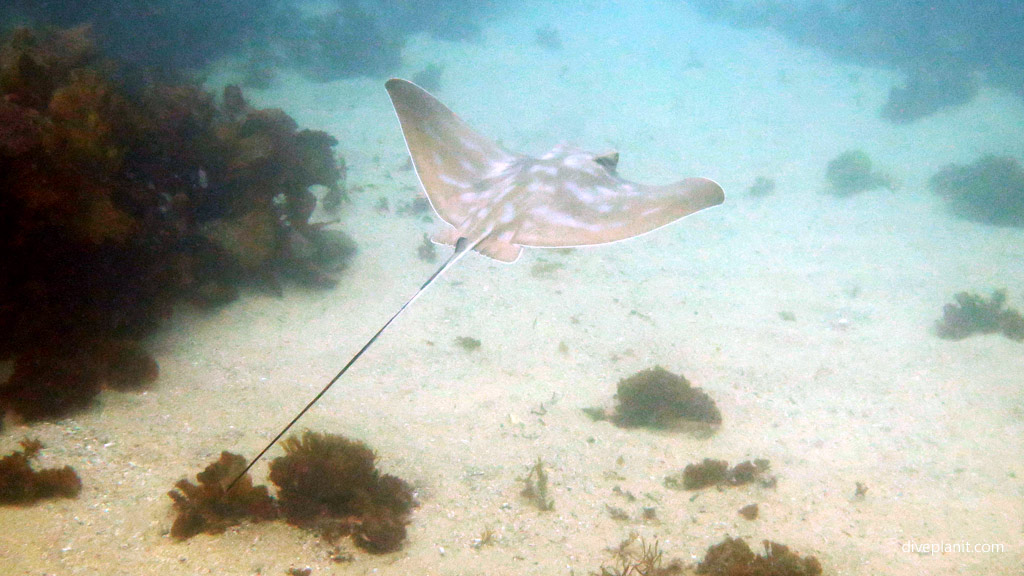 One day it's a dolphin, next day it's bronze or dusky whalers, sometimes the odd eagle ray streams through – and recently, a whole flotilla of cow nose rays!
If you liked this post, you might also like The Best Places to Dive with Grey Nurse Sharks in NSW.