Site Overview
Dive Centres
Site Type:
Reef – Scenic, and Megafauna
Depth:

Median: 6M

Bottom: 11M

Location:
There are actually two sites: depart beach right side – north edge is boulders; depart beach left side – south edge is rocky and kelpy
As part of Cabbage Tree Bay Aquatic Reserve this is the shore dive where you can see over 200 recorded species of bony fish. As well as the large variety of mid-size temperate reef fish, there are lots of juveniles and the occasional Bull Ray, Wobbegong, Dusky Whalers and Dolphins. If you do not see at least 25 different marine life on any dive you're not looking properly. Don't just swim along the boulder/sand line; get in amongst the rocks and examine kelpy clusters very carefully. The vis is typically better on the boulderous north side.
The first fish you'll encounter is likely to be the Maori wrasse.
But look out too for senator, cigar and snake-skin wrasse.
Next up, you'll be welcomed by the Eastern Blue Groper – you might even have him as an escort throughout the whole dive.
Sometimes he'll bring along his 2IC, son, daughter or wife, hard to tell which – their relationship is … complex.
There will be bream, maybe even an emperor, and sometimes, Tarwhine; same family as bream (Sparidae), but with well-defined spots in lines.
There will be leatherjackets some with exciting names like stars and stripes, and toothbrush, others less exciting like the rough and the black reef leatherjacket.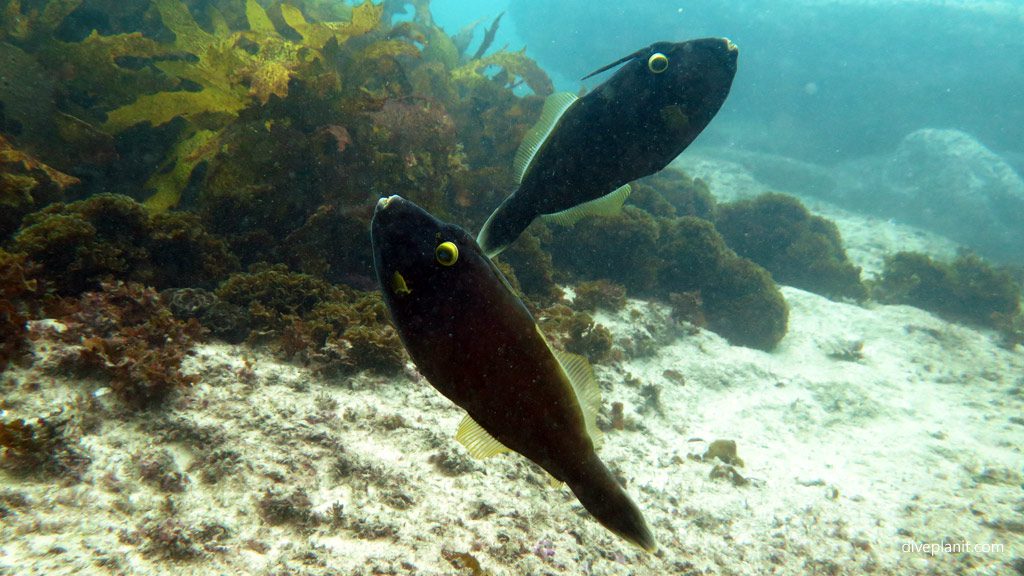 You'll find yellowtail scad. Often with interlopers within the shoal, like this longfin pike.
In summer, there can be blow-ins who, like Nemo, have travelled the EAC. Most common are Gunthers and Dusky butterflyfish, and often Moorish Idols.
Laid around in the rocks, there will be Wobbegongs.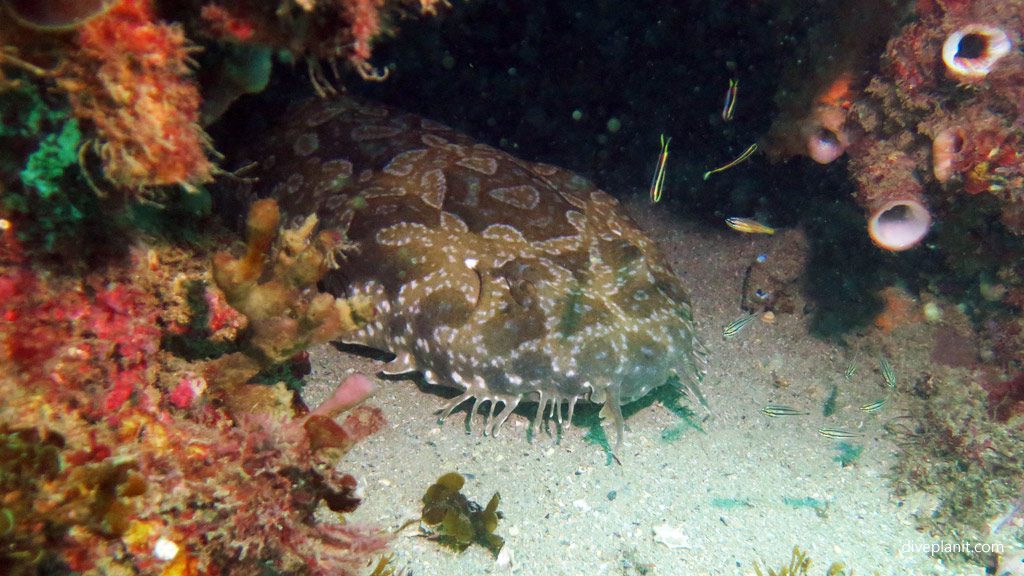 On the sand, as well as Fiddler Rays, you'll see common stingarees.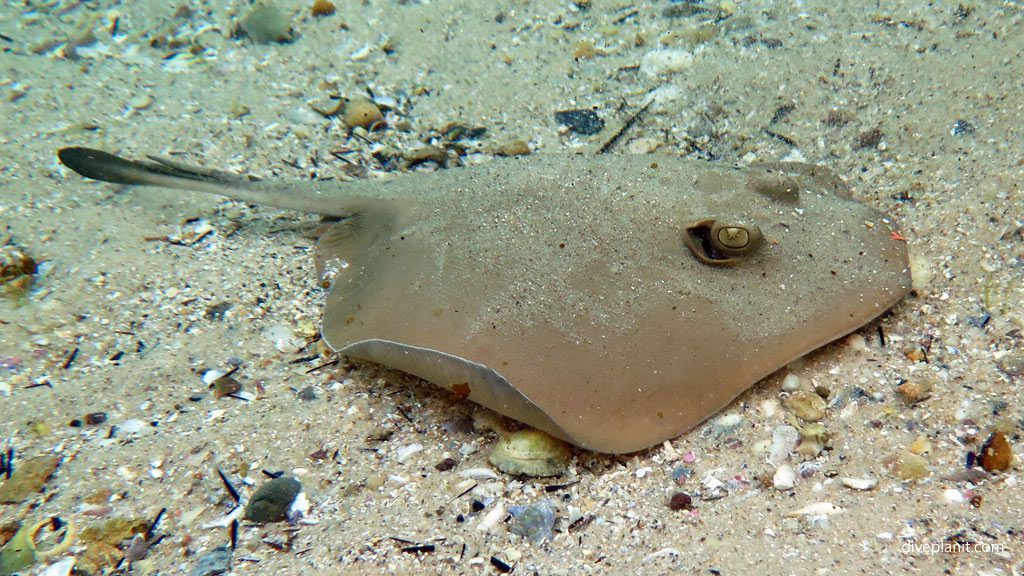 And keep your eyes open for a special treat on each dive. It could be a Bronze Whaler shark, a weedy sea dragon, or a turtle. My treat for this particular dive was an eagle ray.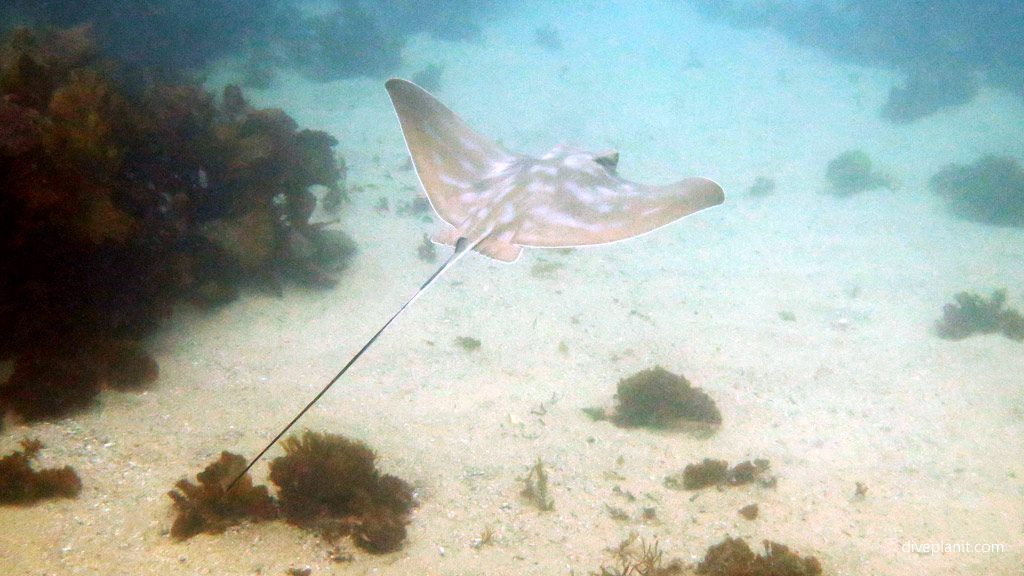 Not bad for a shore dive ehh!? That's why we need many more no-take zones around Sydney.