Site Overview
Dive Centres
Site Type:
Macro (Nudi's); Reef – Scenic
Depth:

Top: 3M

Median: 6M

Bottom: 9M

Location:
Inside Sydney Harbour on the north shore facing south east
Chowder Bay dive site at Clifton Gardens on Sydney's lower north shore is a classic inshore harbour muck dive: one day you might see a tiger pipefish, anglerfish and the frogfish, and on another you might not see your own hand in front of your face, and you will always see several species of sea horse and the site's signature species; decorator crabs.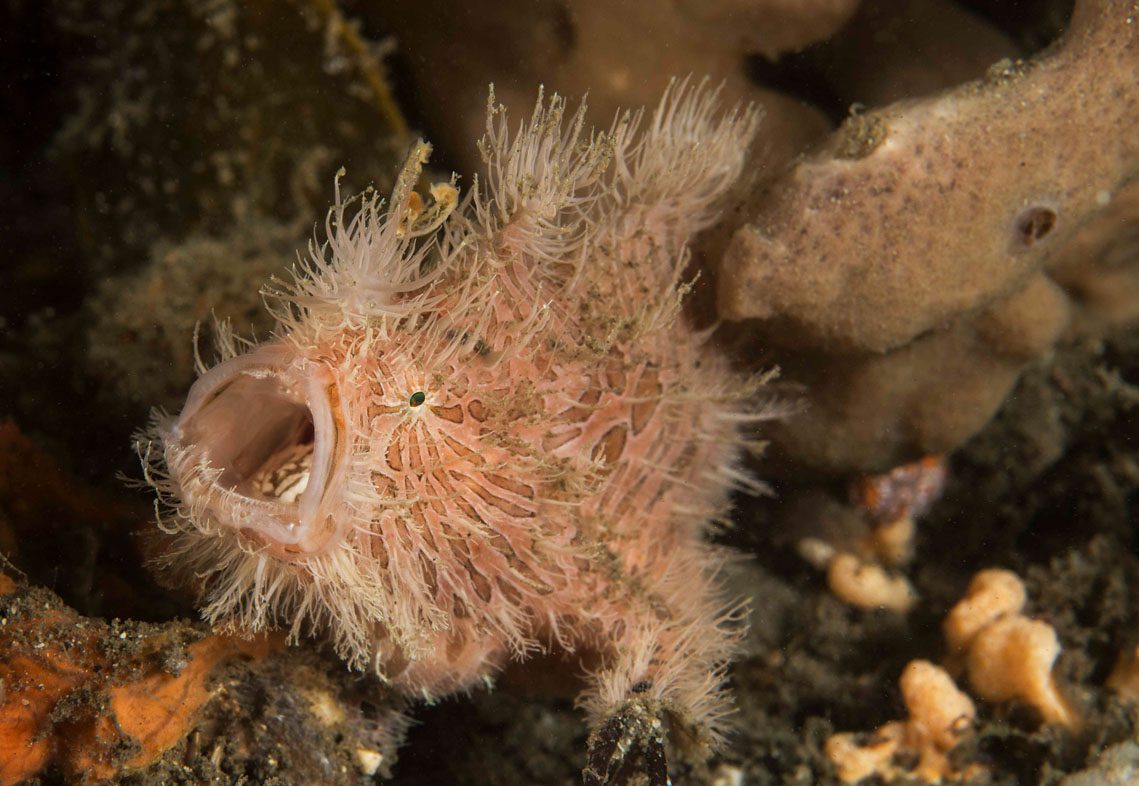 The dive pretty much follows the outline of the jetty as the net runs underneath and it's on the pilings and the amongst and around the area of the netting that you'll find the obvious stuff like blue lined goatfish, leatherjackets, goatfish, bottom dwellers such as blennies, threefins and gobies.
It's tempting to move on if these creatures seem to want to hide; though a little patience pays off.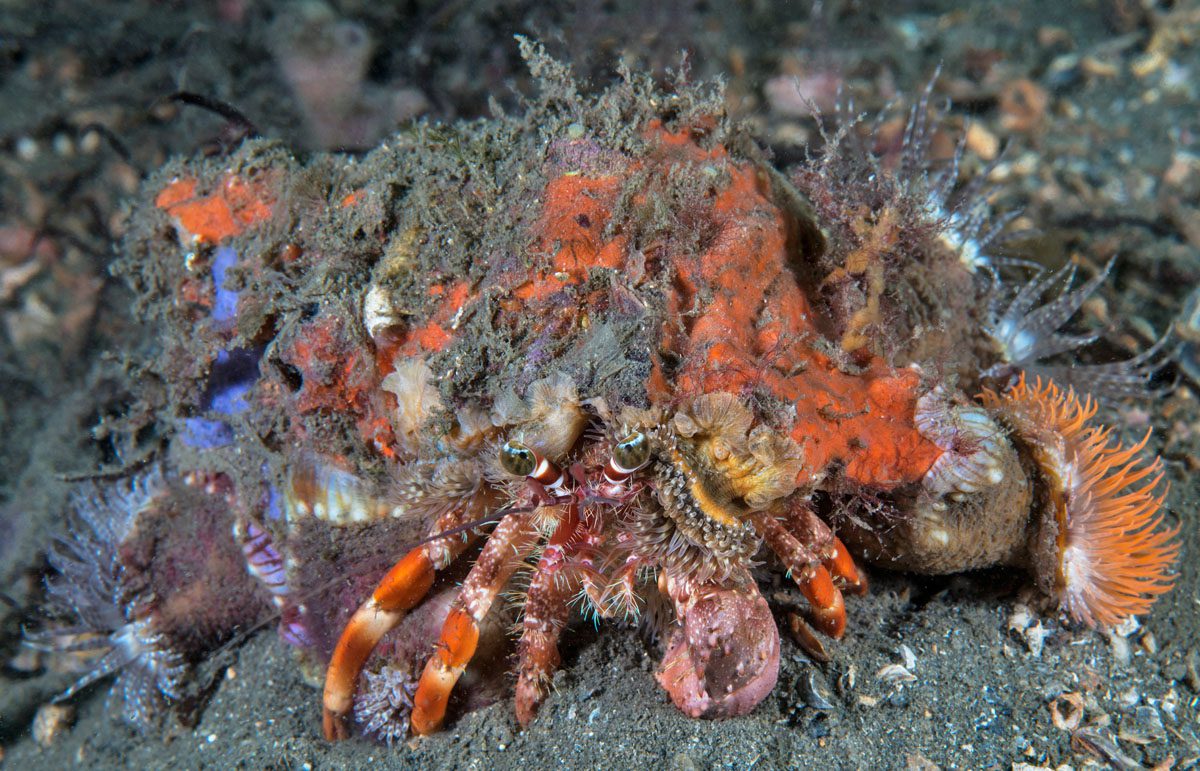 On the sand and silt in front of the jetty you might find stingarees and the occasional gloomy octopus, who can be tempted to play if you come bearing gifts (shiny objects).
You'll find several species of seahorse – including Whites Seahorse …
… in the netting and on the pylons.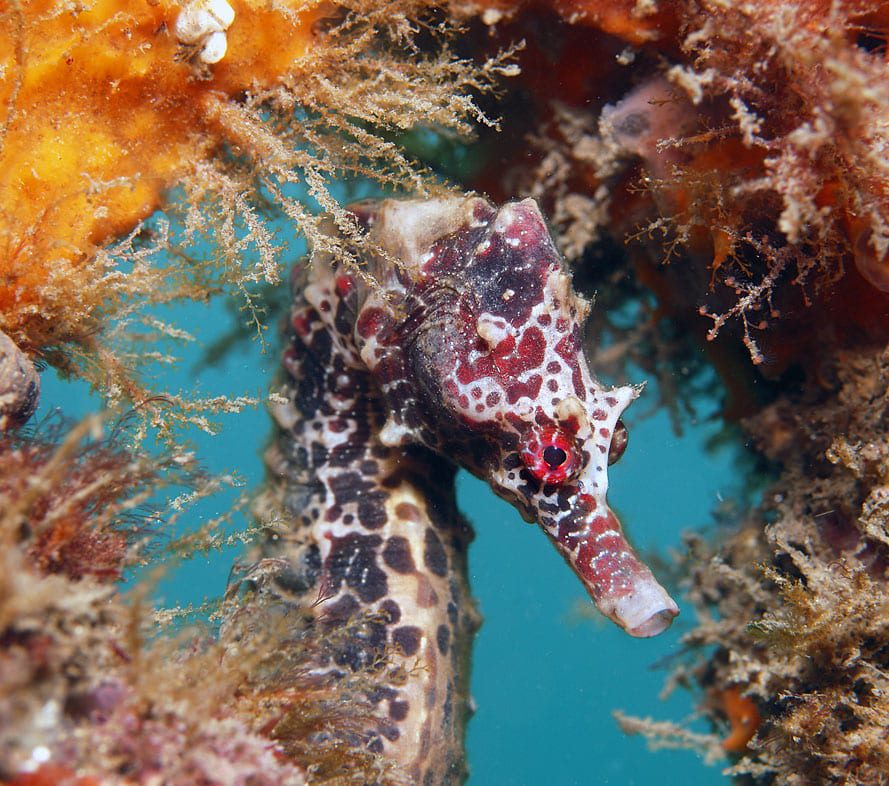 … and on the sand, look out for numb rays, octopus, blennies and pipefish and look under the rubble for shy moray eels.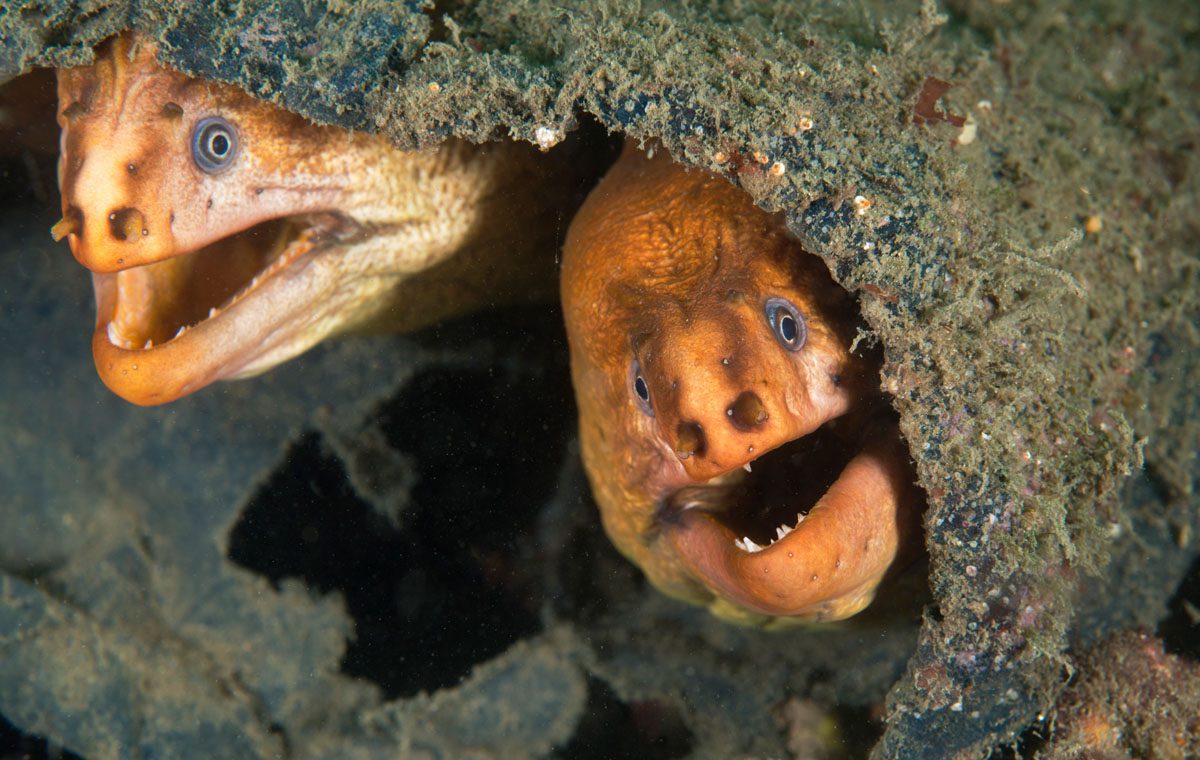 Once you've traversed the netting, it's time to check your navigation skills. From the end of the jetty head true east and see if you can hit the buoy. Then turn around and head north west and back to the beach. In the kelp you might find that pipefish and/or anglerfish!
For a more exhaustive list of critters you might encounter, have a look at Marine Explorer's album.