Site Type:
Macro (Nudi's); Mega fauna; Reef – Scenic; Photographic
Depth:

Median: 6M

Bottom: 7M

Location:
The Bower dive site extends north west from the pool in Cabbage Tree Bay, Manly
The Fairy Bower dive site epitomises Cabbage Tree Bay Aquatic Reserve (or "CTBAR"). This reserve is one of the few no-take zones around Sydney and supports over 200 species of bony fish, not to mention the occasional turtle, dolphin, sea horse, and weedy sea dragon.
Commonly sighted are Red Morwong, identified by the long spine on their ventral fins.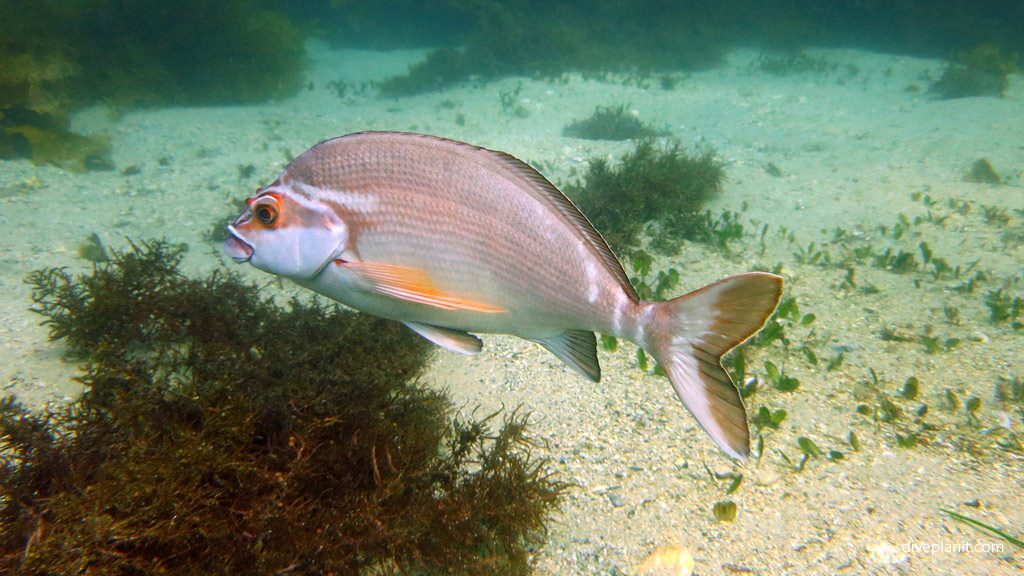 It's also where the old wives club meets.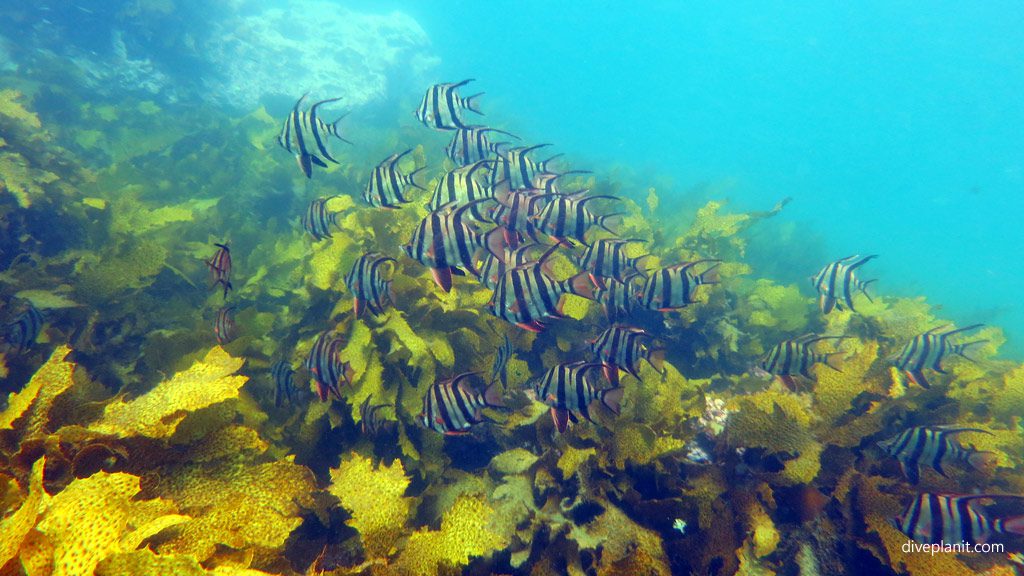 There are always yellowtail scad, sometimes with something similar shaped, but bigger hiding within like kingfish or longtail pike.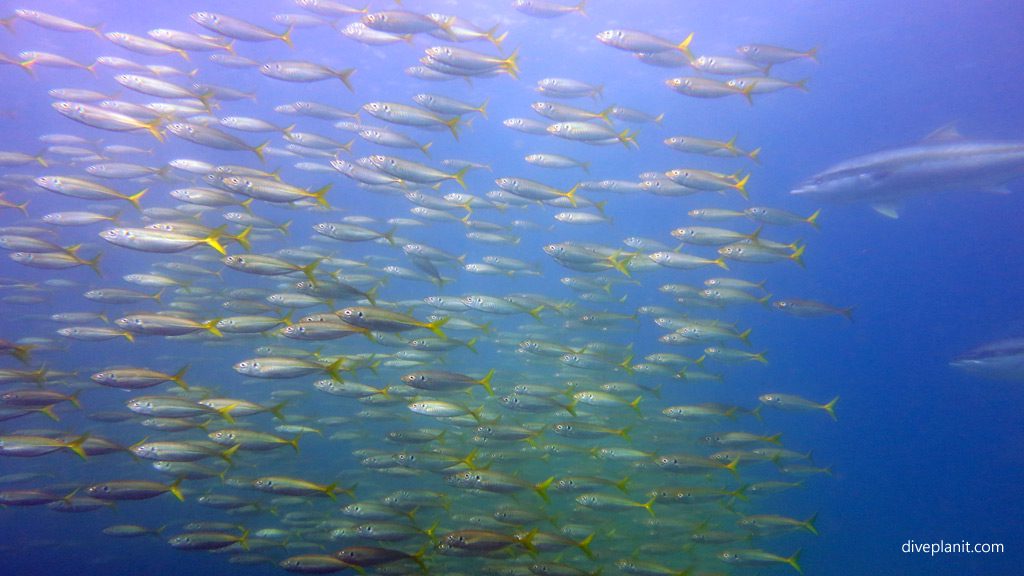 Red rock cod inhabit the rocks.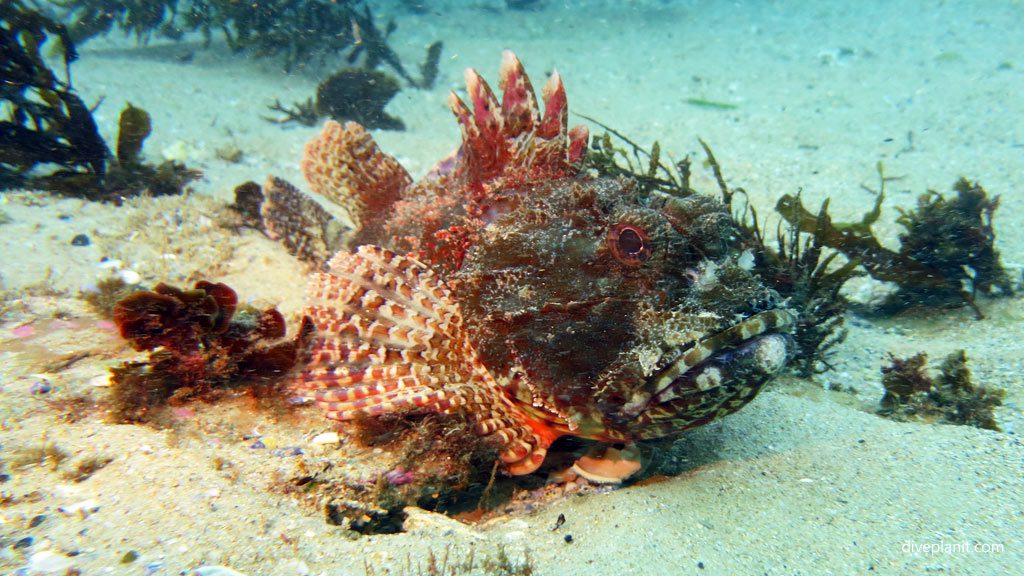 Sydney cardinalfish inhabits the gaps in between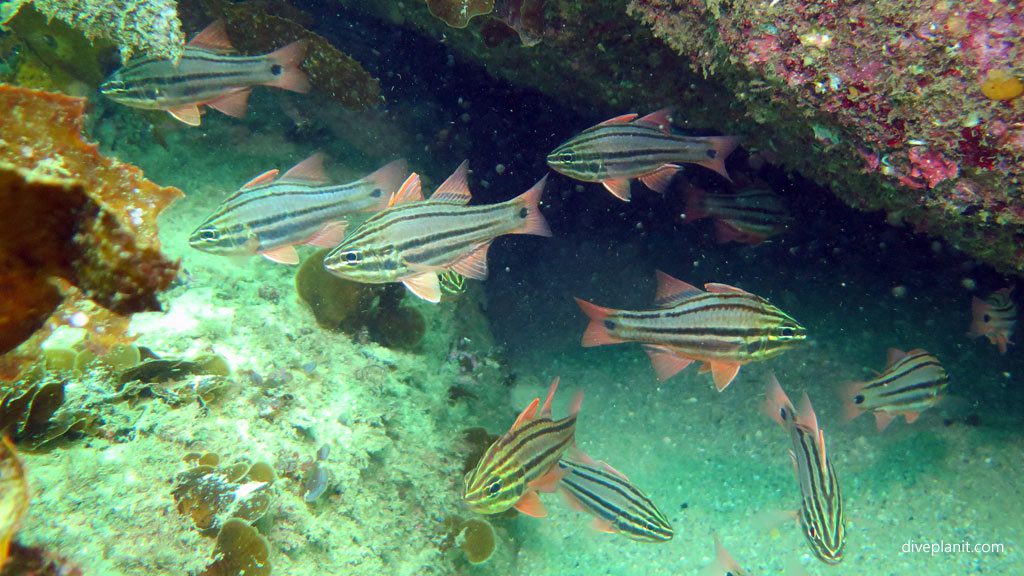 And you'll find common stingarees and fiddler rays in the sand.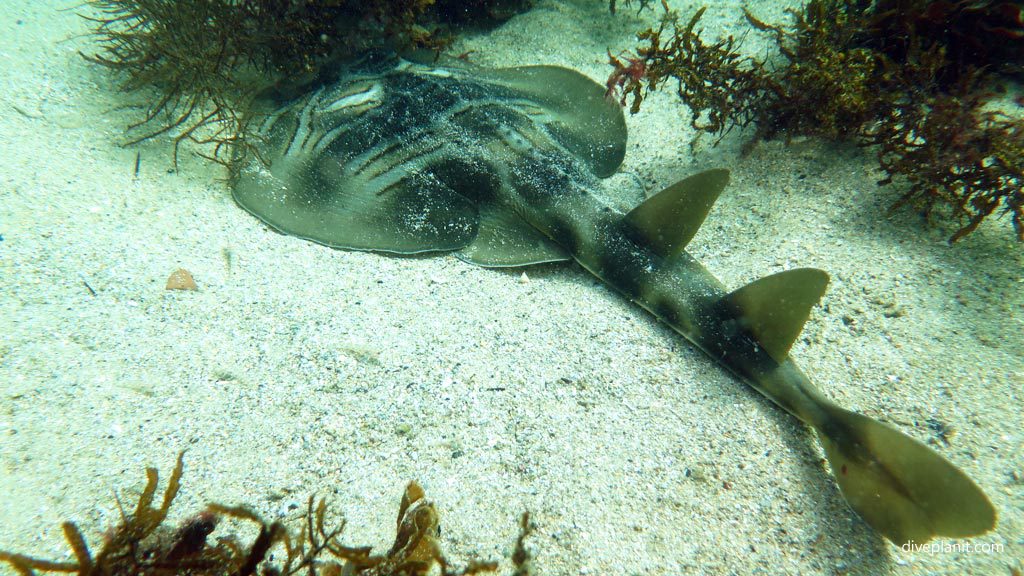 The dive proceeds from the steps at the end of Bower Lane and … well from there you can really just make it up as you go along. The sand gives way to shell grit and kelpy patches as you advance north from the shoreline. AS can clearly be seen even from Google maps, close inshore is a wall of rocks – which can be as shallow as 2m at low tide, followed by large boulders, with kelp in the shallow areas. Finally there is sand at about 6 – 7m. Zig-zag north and west and turn around at half tank.
In the middle of this section, you mind find a dervish of juvenile catfish.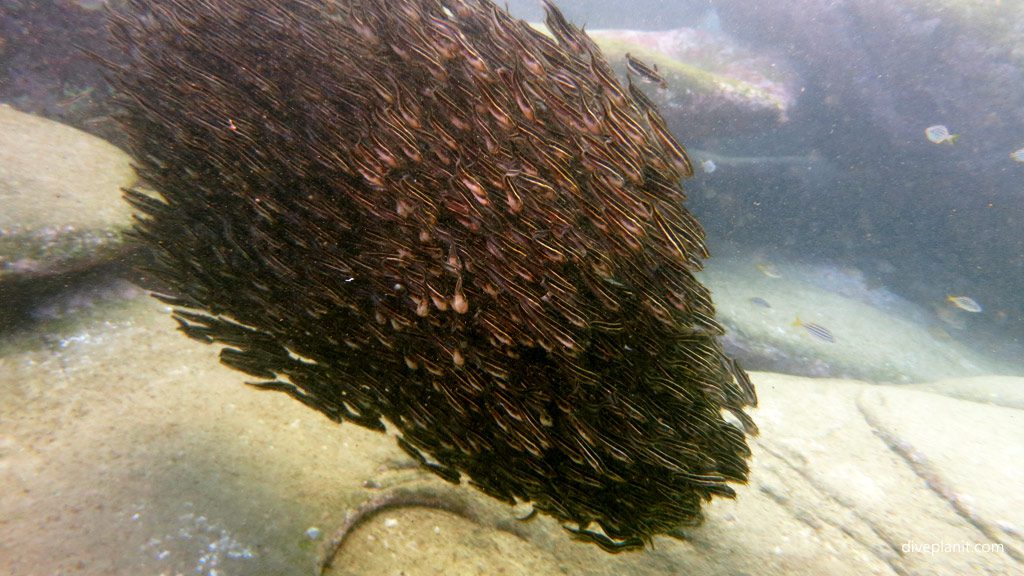 Where the rocks meet the shell grit, you often find cuttlefish.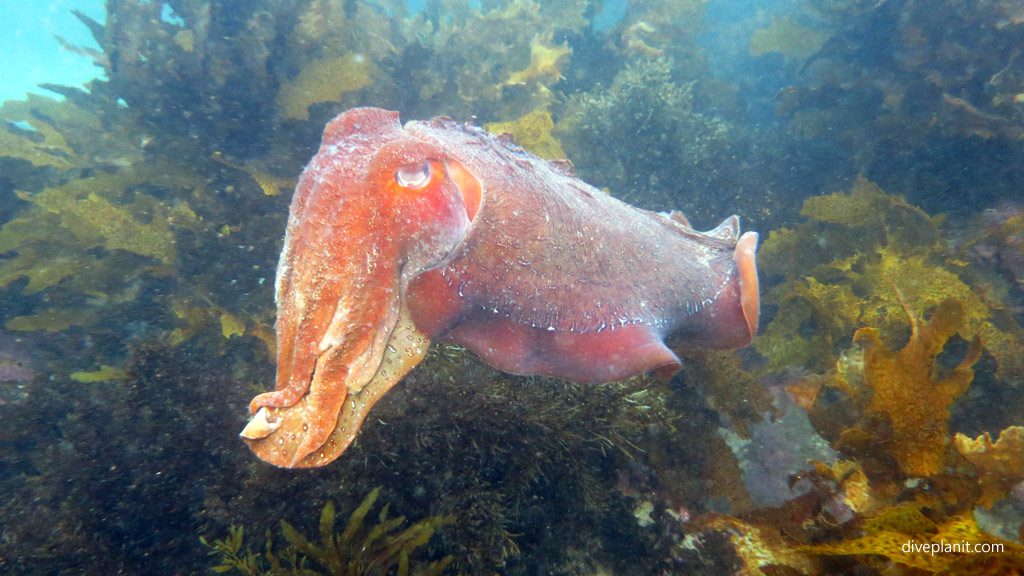 In amongst the kelp you'll find all manner of wrasse: plenty of Maoris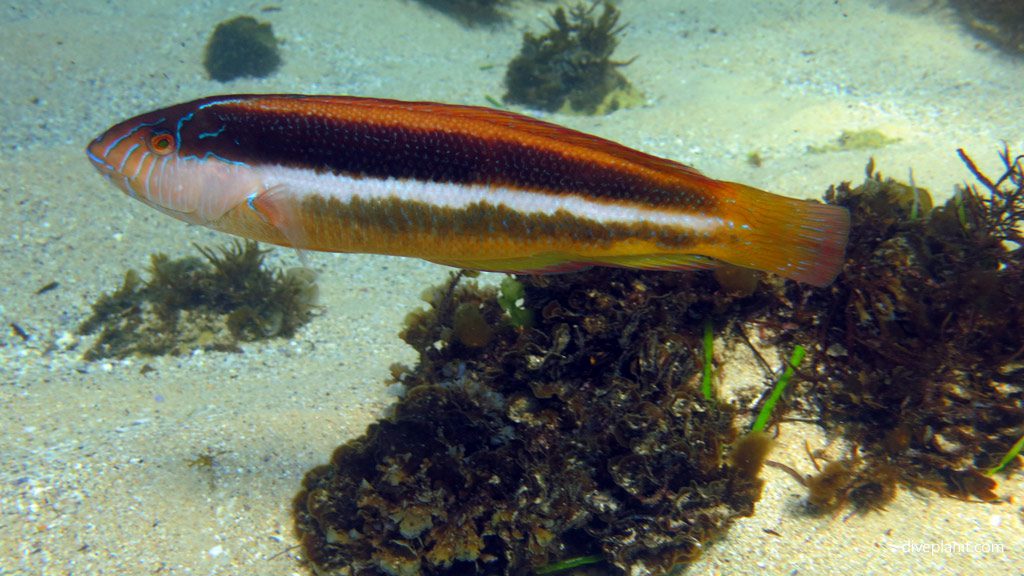 … and senators.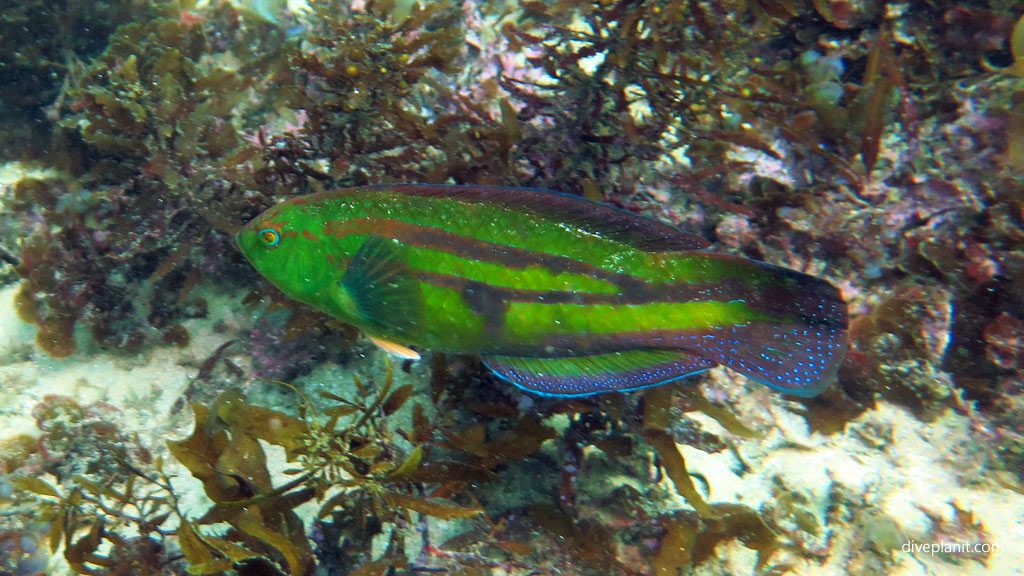 If you go right on entry there's a big kelpy patch around the pool where seahorse have been sighted.
Because of its ease of access it's a great place for a night dive. There are fewer fish out and about, and those that are appear in a different colour scheme than the daylight dive. Like this 'red' rock cod.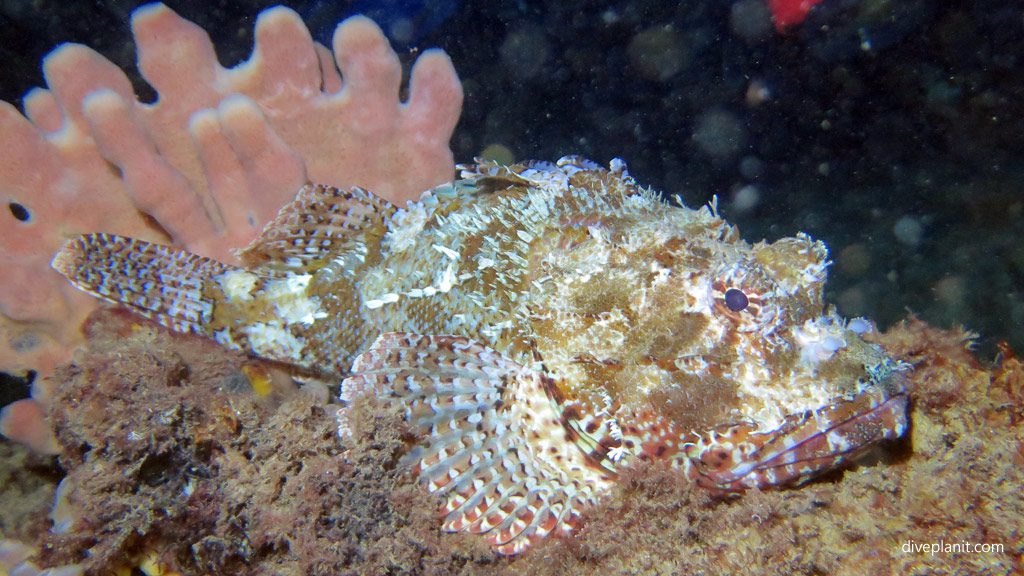 Typically you find something weird and wonderful like this dead numbfish carcass slowly being consumed by prawns!