Site Type:
Shallowish spongy shore dive - with lots of critters
Depth:

Median: 3M

Bottom: 7M

Location:
Kurnell, Kamay Botany Bay National Park
There are actually two dive sites at Kurnell: Kurnell Monument and Kurnell Steps – both relatively easy dives, both with easy access and car parking close by. Monument faces north-west and is essentially a drift along the beach side. Kurnell Steps faces north-east and is more exposed to tidal flow in and out of the harbour. Choose a suitable time!
It's a small-scale-dive – one where you have to get down in amongst the kelp and crevices. The critters will not come you – you'll have to find them. This young half-banded seaperch was imitating a hawkfish.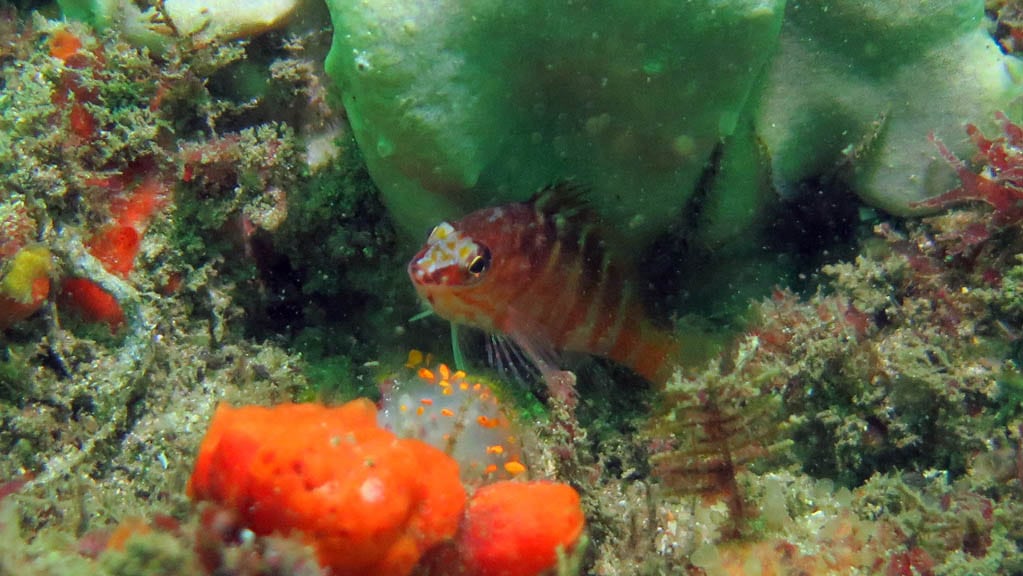 As it's a shallow dive – there's plenty of light and it's an amazingly colourful dive. As demonstrated by this bright yellow glossodoris crawling through an orangey sponge garden with the blue water behind.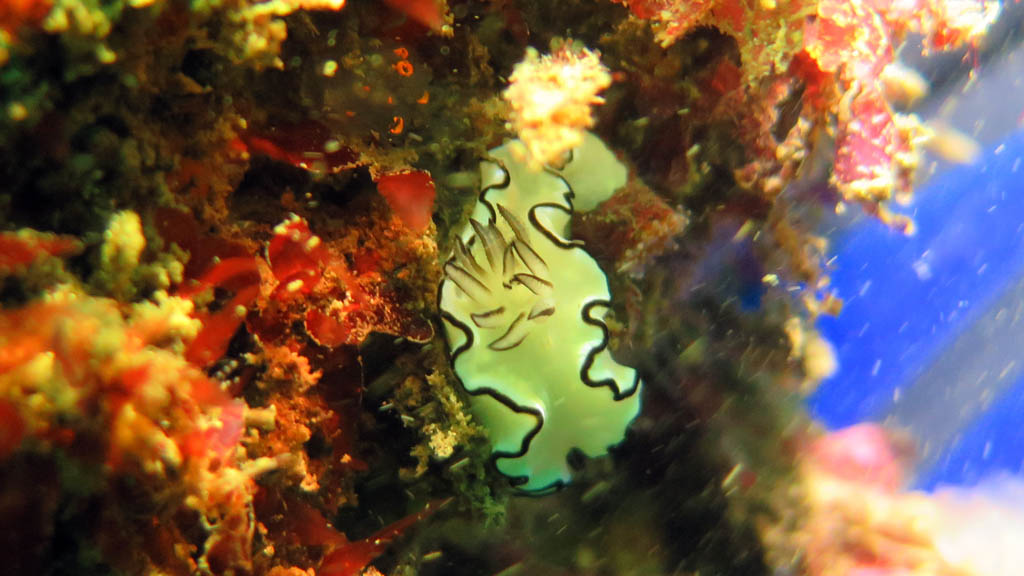 I caught a pair of nudis blue-handed – going hammer and tongs at it. They didn't seem to mind the audience.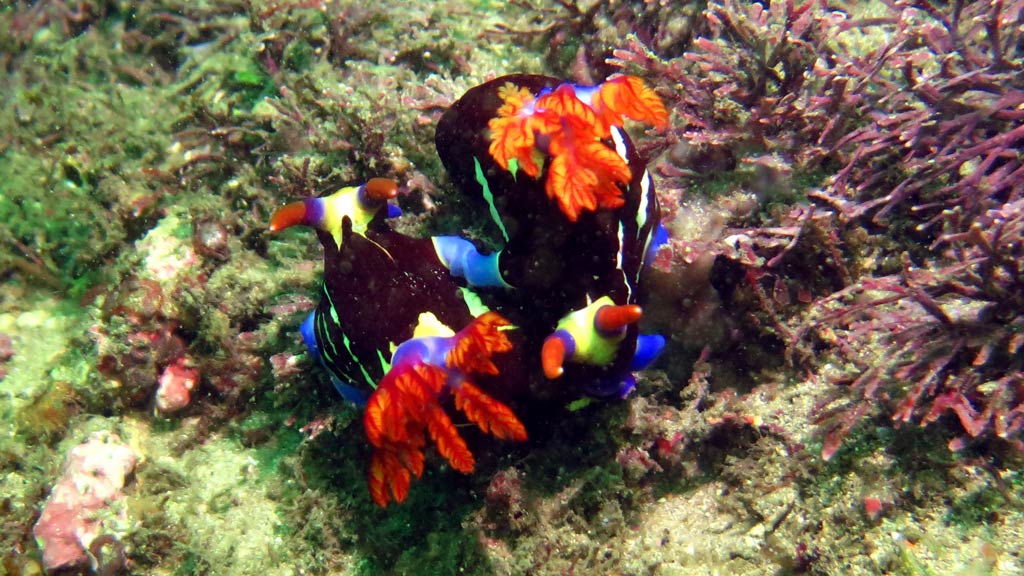 At first I thought this sea star was a child's soft toy. Its texture looks almost knitted.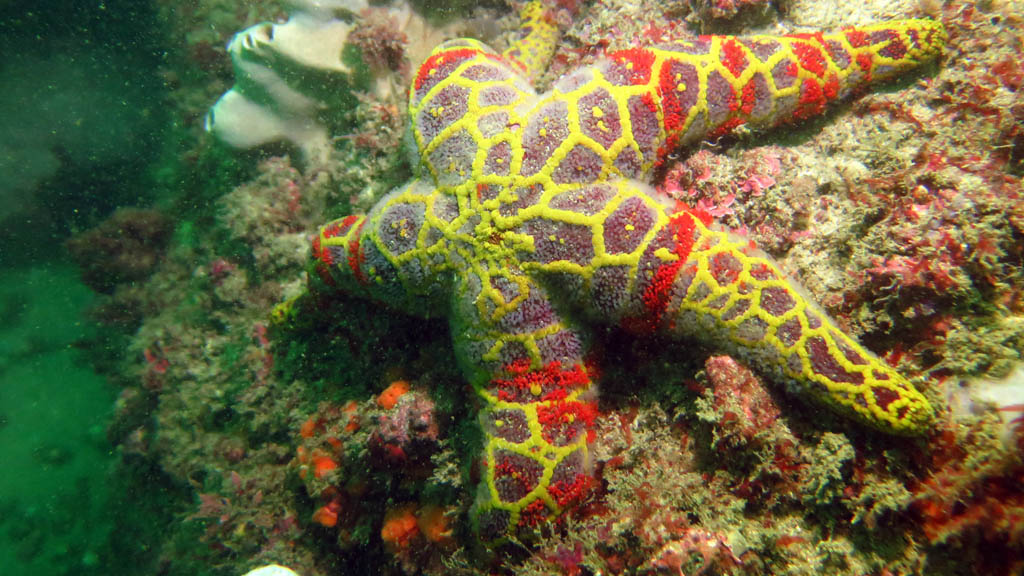 And the final find … I have no idea what that is! If you do know, please enlighten us via the contact form.