Whether you're interested in the big stuff, or teeny tiny macro delights, you'll find it here in Nelson Bay, Port Stephens, which has long been a popular NSW seaside retreat.
Some locals will tell you that if you haven't dived North Rock or Looking Glass, you don't deserve to call yourself a real diver. Conversely, others might say: 'If you haven't done Fly Point or Pipeline then likewise!'  Well here's a chance to remedy all that in one long weekend.
Nelson Bay is the kind of place where you book accommodation for 6 or 8 and fill a holiday apartment with your diving mates. Then you book a couple of boat dives and fill in the rest of the time with some great shories. The advantage of having a group is that you have enough people to justify the trip out to Broughton Island which is one of the places grey nurse sharks are regularly encountered.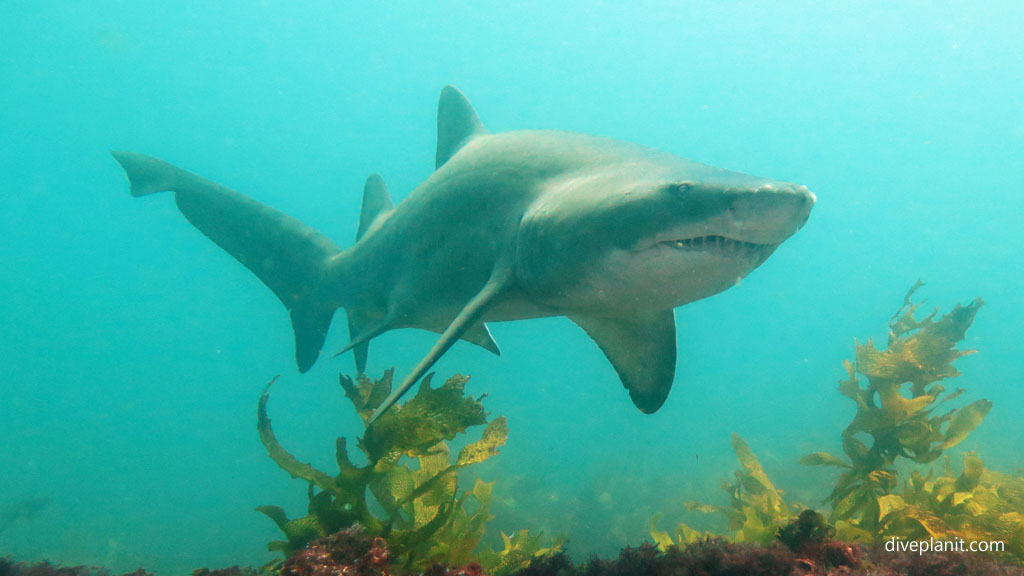 The shore dives around Nelson Bay are second to none, as a significant chunk of the headland is an aquatic sanctuary zone. Outside of that, there is some great macro diving with seahorses and nudibranchs.
But let's start with the big stuff. Broughton Rock's Looking Glass is a signature dive for Nelson Bay. It is an arch in the rock in an inverted V shape which forms a subaquatic passage through to the other side where there is a natural fish bowl. The thing that makes this dive so magical is the way the sunlight plays on the water – and its inhabitants – grey nurse sharks practically guaranteed.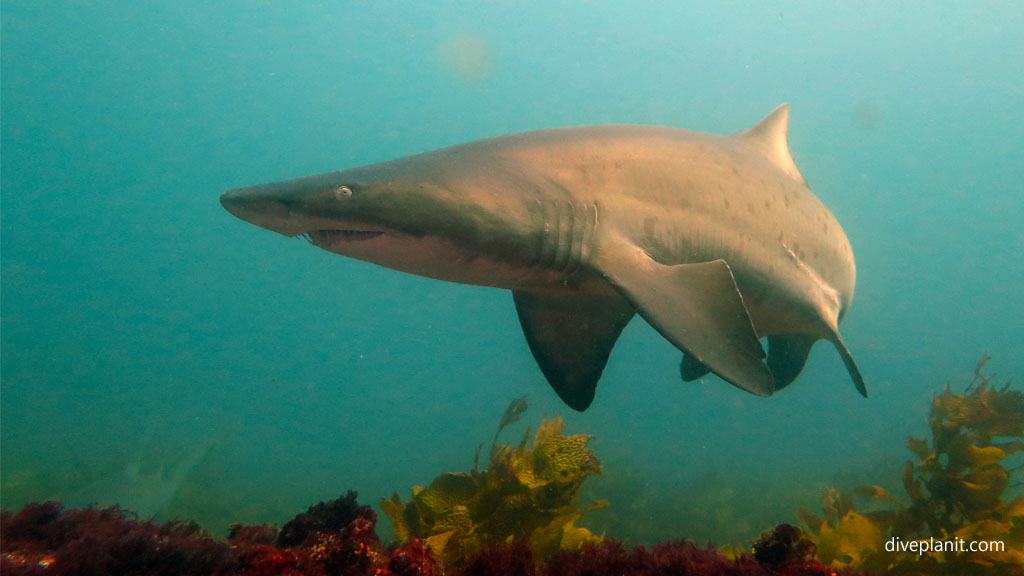 Nearby North Rock is another natural aquarium where grey nurse sharks will while away the daylight hours swimming lazily around the perimeter, whilst divers can quietly snap away as they slowly approach and glide by. Make sure you know your shark etiquette before getting in the water with grey nurse sharks. Remember that it's their ocean – we are the visitors.
Once you've seen those great creatures, it's time to turn your attention to the small stuff. Most shore dive sites off Nelson Bay are best dived at high water slack – when fresh ocean water has tumbled into Port Stephens Bay; alternately, they can be dived as a planned drift dive usually an hour or so before high water.
Halifax, named after nearby Halifax Park is just such a dive site. Halifax was probably the best sponge garden in New South Wales but was devastated a few years back by a big storm that literally buried the whole site in sand. Slowly the sand is retreating and sponges – in some places quite large clusters – are recovering. Nothing like its former glory, but certainly worth the minuscule effort required of a drift dive!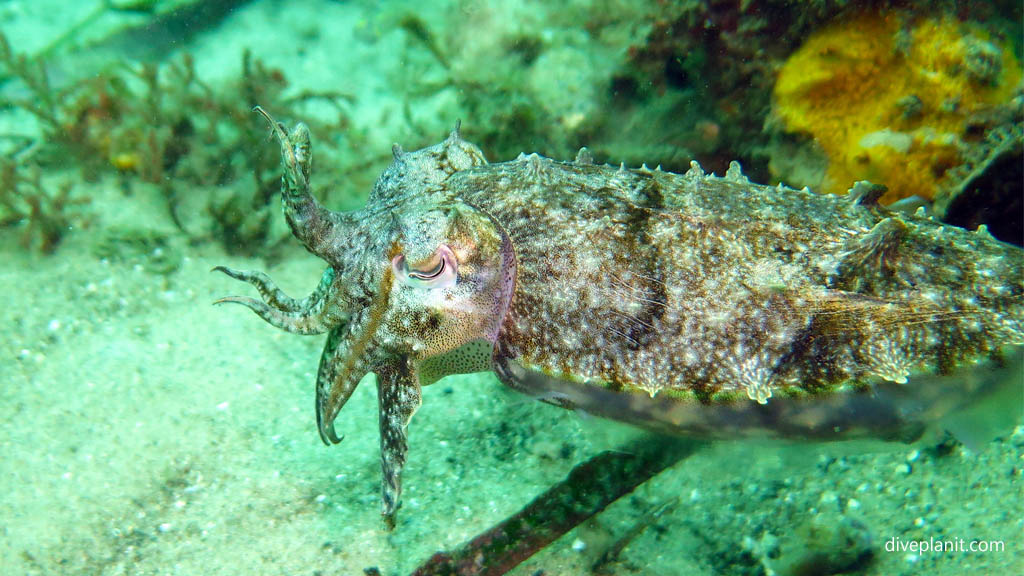 Fly Point, further west on the other side of Little Beach is part of the same Aquatic Reserve and another popular dive site, with plenty of small fish life: bream, yellowtail and snapper.
But, the smallest creatures are to be found further west again on the other side of the marina at Pipeline.
(Car access is via Teramby Road behind the marina to a paid car park. Access to the site is at the western end of the man-made marina wall where local divers have built steps into the site. It's pretty much the only entry and exit point too).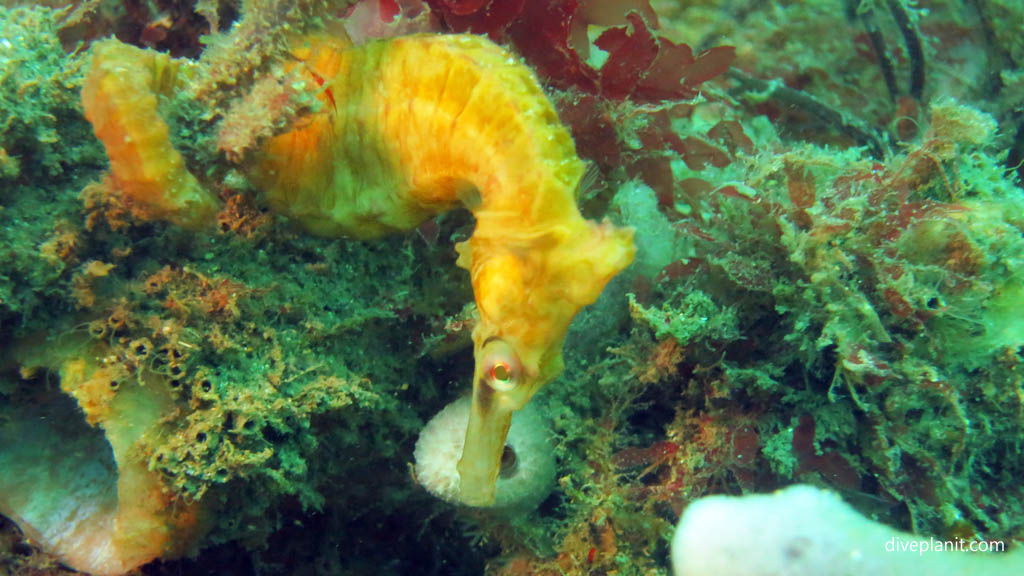 The site is about 100m x 100m and shelving to no more than 12m, all to the east of the submarine cable that runs due north from the sign on the shoreline. If you're the kind of diver that likes a map, ask for one at the local friendly Let's Go Adventures dive shop.
Various man-made items like tyres, lobster pots, and pipes act as navigational aids, but really you can just wander from spot to spot looking for those creatures great and small. In one tyre alone we saw a blind shark sleeping inside, a juvenile rock cod, a lobster hiding on the other side and nudis all over the seabed.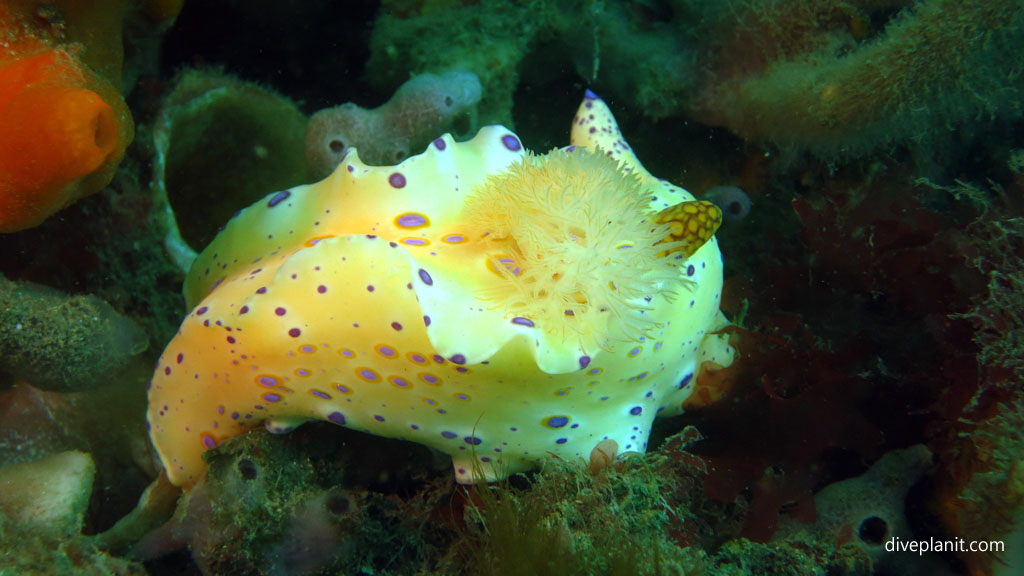 It's the kind of place you can spend a lifetime exploring.