"NSW Government Announces 10 new Marine Sanctuary zones for Sydney"
Imagine waking up to that headline! Want to help make that a reality? Read on… Everyone loves Shelly Beach and Fairy Bower, so why do we only have one open water marine sanctuary in the whole of Sydney? What if we had 10 such aquatic sanctuaries? Or even a large-scale, multi-use marine park including a network of well-designed sanctuary zones.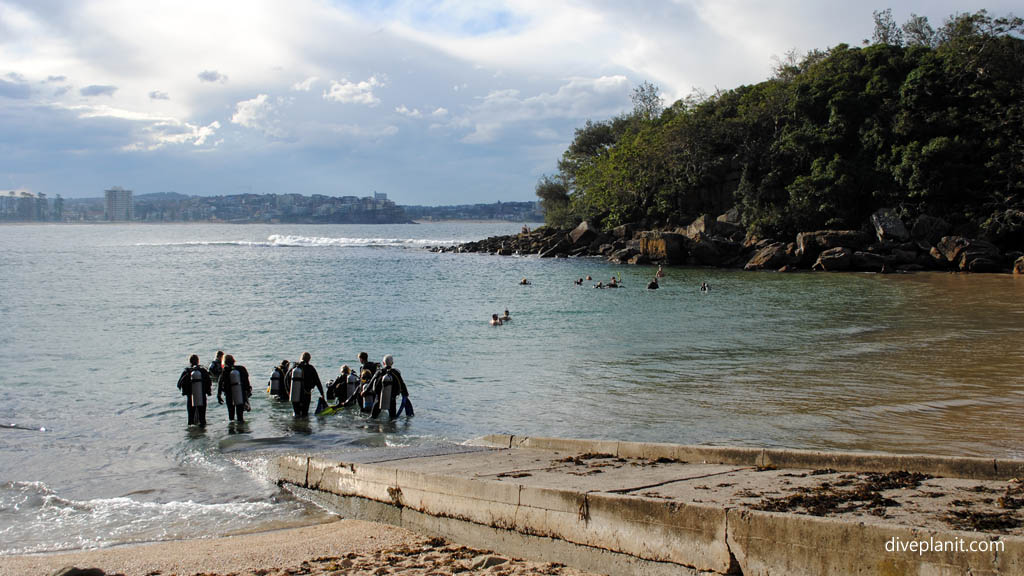 Why?
So why do we only have one open water marine sanctuary? Because State Government has only established one. They could easily establish another 10 or 20 or as many as it takes, and right now they are canvassing public opinion so NOW is exactly the right time to have your say.
It is, in fact incredibly strange that between Newcastle and Wollongong – an area known as the Hawkesbury Shelf – the place with the largest population in all Australia, that there is only one speck of open water aquatic sanctuary, one tiny little bay of 0.17 sq km for over 5 million people. (29 people for every square metre of sanctuary!)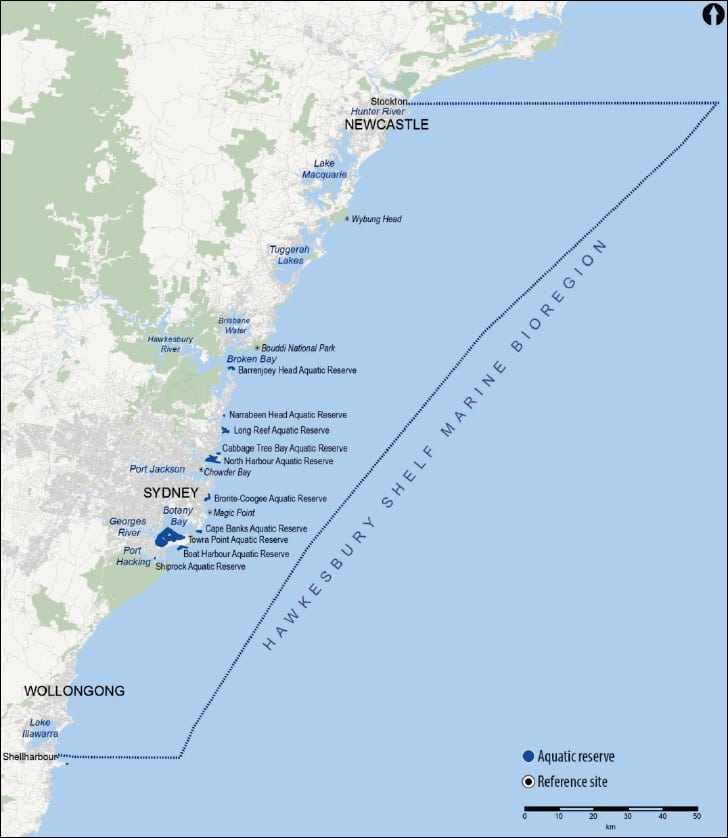 Science
Putting aside the social value of such a sanctuary, consider the conservation impact. It is a scientific fact that marine sanctuaries act as nurseries that produced the fish you find outside the sanctuaries.
It's also a fact that bigger fish produce many, many more eggs. With any fish that is growing, almost all its energy goes into growing; but a mature fish, that energy goes into reproduction. Unfortunately, unless the aquatic reserve is actually a no-take sanctuary these big fish are taken out by fishermen or spear fishers.
NEOLI
A little more science: to be successful, a marine reserve needs to tick at least 3 out of 5 of the boxes on the NEOLI matrix.


Shelly Beach in Cabbage Tree Bay Aquatic Reserve (CTBAR) ticks just three boxes, but you can see, over time, an enforced no-take marine reserve will become a successful sanctuary, and there are plenty of examples in other parts of NSW.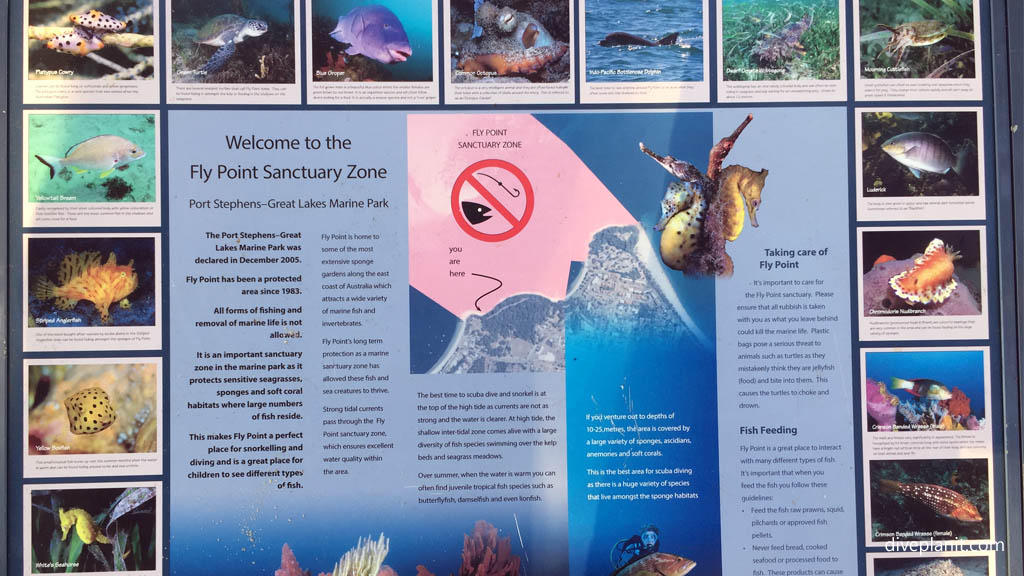 Risk Assessment
Some of the high risk threats include recreational fishing and boating, tourism, climate change and resource-use conflict. (See the excerpt from the Government's reports so far).
The existing aquatic reserves in the Hawkesbury Shelf Bioregion have been recognised as insufficient in number and scope to meet internationally recognised marine conservation planning principles.
The Government's own risk assessment recognises that a network of marine parks will mitigate more high and moderate risks than any other single initiative.
Additionally, there is strong public support for marine parks; state-wide polling and surveys have shown that more than 90% of people, including those who fish, support marine sanctuaries.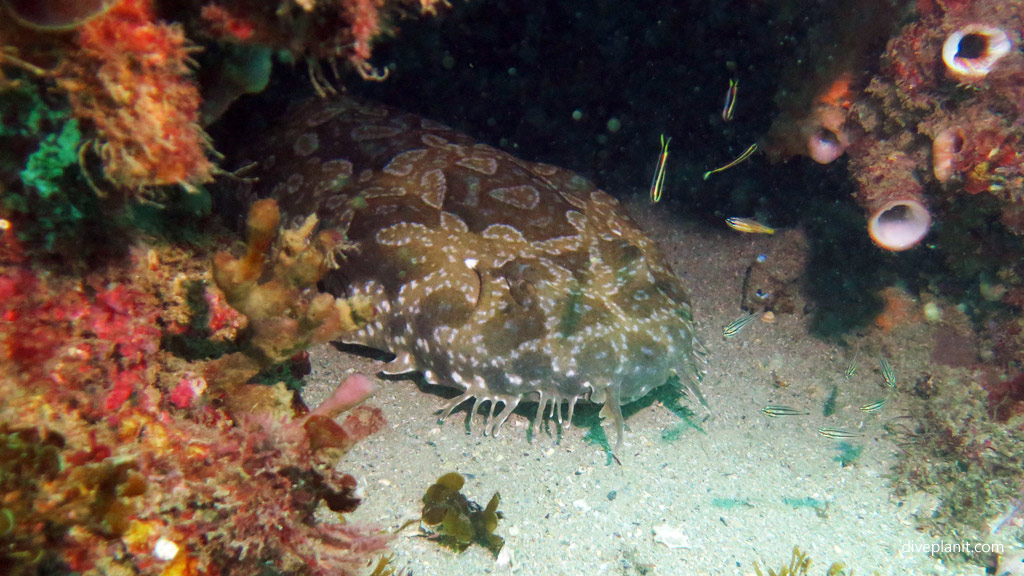 10 more CTBAR's!
So if you would like to see another 10 places like Shelly Beach throughout Sydney simply follow this link and use some of the text below or from this blog post to make a submission to the Hawkesbury Shelf Marine Bioregion Assessment: Suggested Management Initiatives – Initiative 4. Spatial Management. Then, when you do read that magical headline – you'll know you did your bit!
This table explains the Actions the Government proposes to take to mitigate the risks listed. All you need do is endorse the Action in the submission.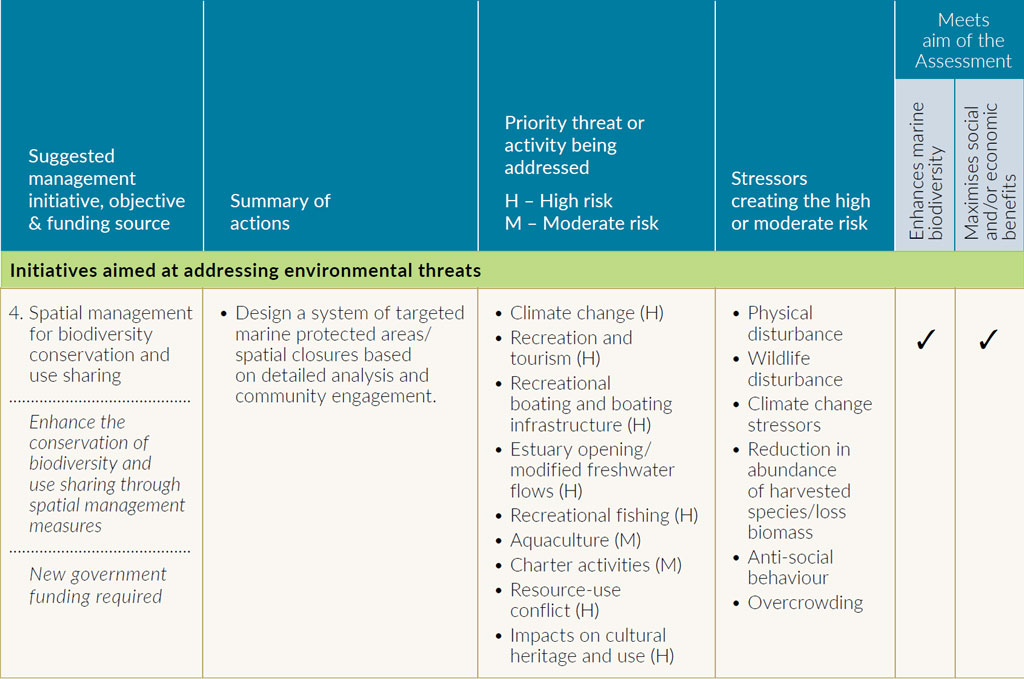 The science is done: a well designed and managed large-scale, multi-use marine park including a network of well-designed sanctuary zones is the most effective way to manage fish stocks and marine biodiversity. It also addresses many of the high risk threats identified by studies to date.
Such marine environments provide enormous social value both to those who enjoy it directly in the water, and fishers who will reap the benefit of more (and bigger) fish over time.
We owe it to future generations to make the commitment now, to protect enough of our marine environment to make a difference.
The only weaknesses could be if the required extent of the network of marine reserves is insufficient to meet the scientific principles, or is unenforced.
No changes are required to the proposed initiatives, we just need to get on with funding and implementation.
Note: Submissions close on Sunday 24 April. So please make a quick submission now. It'll take less than 5 minutes.