I know what you're thinking; how does adventure go hand in hand with luxury? This is how. At Lord Howe Island Dive Week, you spend the mornings diving world-class dive sites, and the rest of day relaxing and dining on gourmet cuisine at a luxury resort. Maybe even book a spa treatment.
It's a new experience for all in the group: some have 20 dives experience, others 2,000, but we're here in couples and singles to have a great diving holiday on the marine protected areas around NSW's Lord Howe Island.
Each day underwater we're challenged a little more. We have two instructors with us to help us work on your skills and help us improve things like buoyancy, air consumption, finning technique, while at the same time teaching us how to work together as a group. The objective? To get the whole team up to a sufficient level to tackle an Exploratory Dive – to boldly dive, where no diver has dived before.
That's right, we get to explore a brand-new dive site, and maybe even name it. And if that's not incentive enough, we also get to dive Ball's Pyramid, widely regarded as one of the best dive sites in Australia.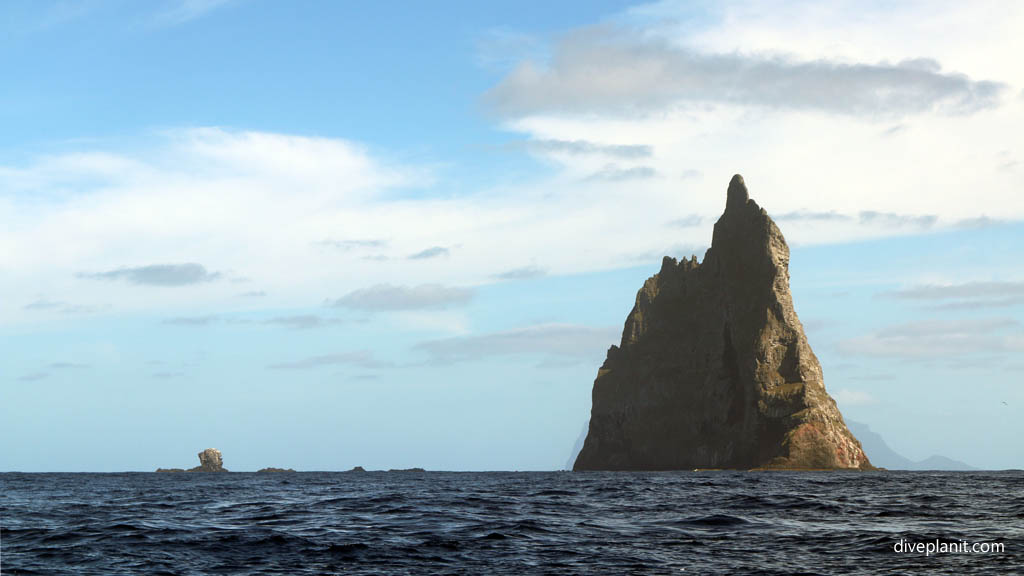 The last time I visited Lord Howe Island, almost exactly five years ago, I wasn't experienced enough to dive Ball's Pyramid. This time I'm determined, but at the beginning of the week I'm unsure of the group and whether we'll all be able to do it.
While everyone here has at least Advanced Open Water qualification, a few have only logged around 20 dives and one hasn't dived in 15 years. Ball's Pyramid is notorious for strong currents, and as for the exploratory dives, well they require the entire group to be confident with a negative entry, on cue at the count of three – all at once. If you don't enter the water at 'three', you're not diving.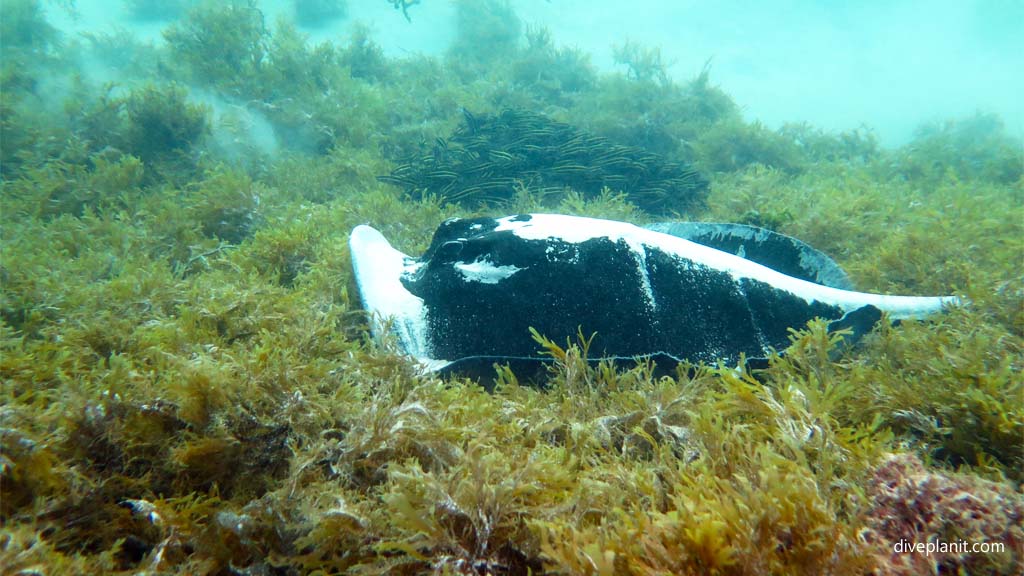 So, can we, do it? Yes, we can. Over the course of the week we get to dive all the best-known spots on the world's southern-most coral reef. After a few days coaching, everyone has a reasonable level of confidence to tackle something more challenging.
We start with less challenging dives like Comet's Hole (calm even if there's a raging Sou-westerly blowing), as the instructors assess everyone's abilities and help those less experienced catch up with the others. Each day the group is taken on more and more challenging dives, and given instructions on how an exploratory dive runs, which we practise on the lead up to 'The Exploratory Dive'.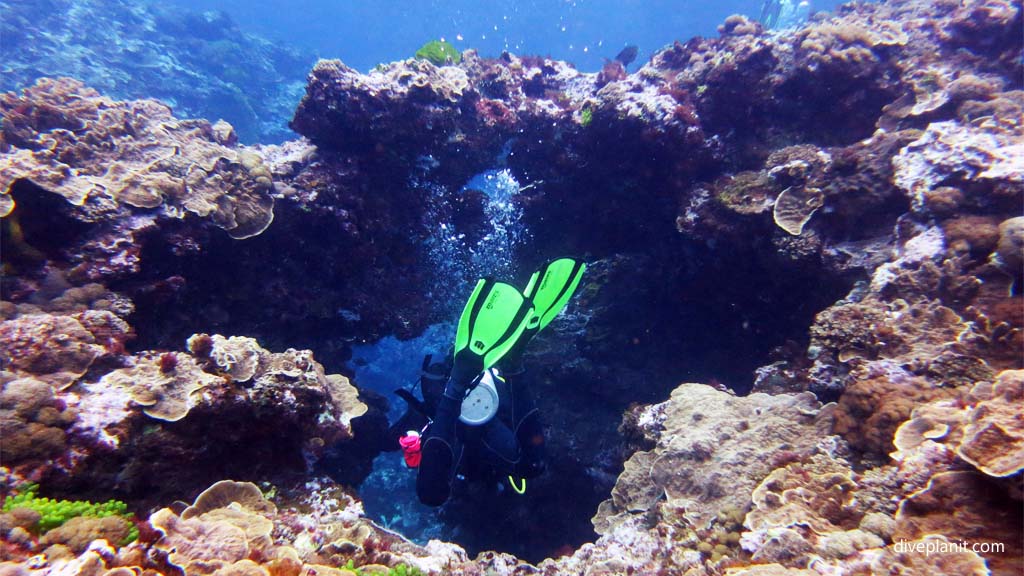 In our case, the exploratory dive is around the back of Mt Gower, an 875m volcanic peak that towers over the south end of the island. The dive site is located on the boat's Sat Nav, we all dive in on the count of three, and we're rewarded with a beautiful reef to explore for the next 45 minutes.
Deep gullies that look like underwater rivers, colourful reef fish and plenty of friendly Galapagos Sharks. The giant crayfish here clearly haven't seen many humans as they have absolutely no fear of us, even though some are tempted to take one home for dinner.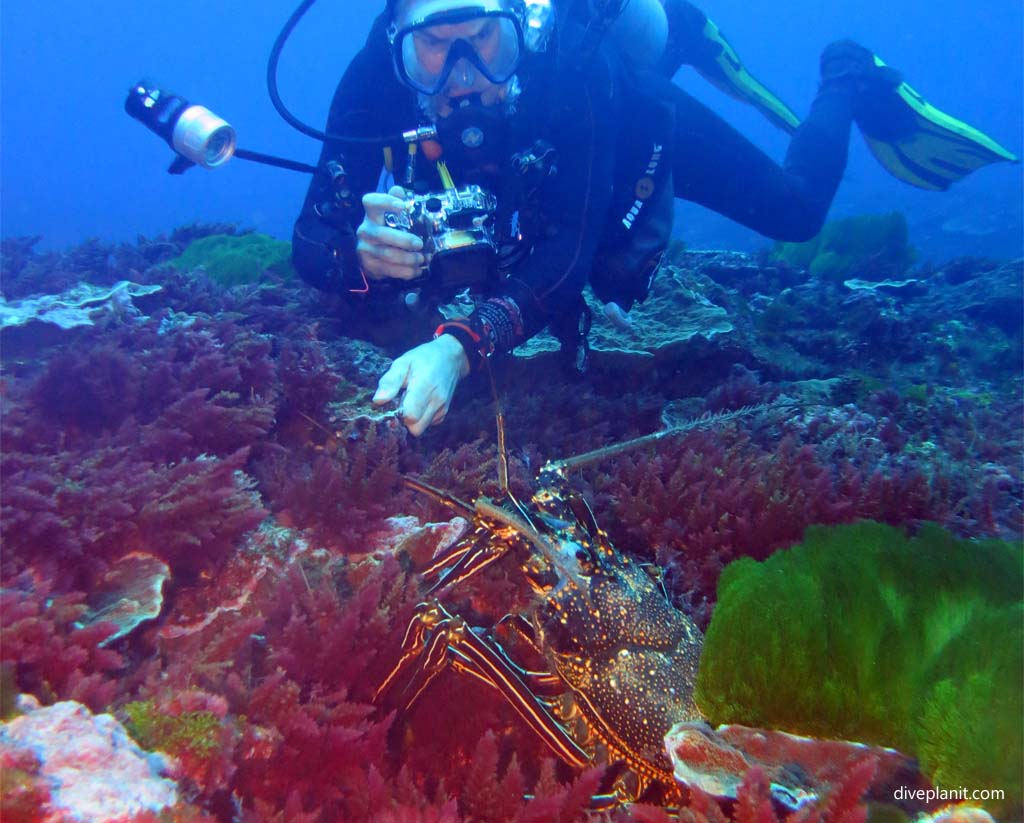 It's an incredible feeling to think, as we explore this unsurveyed dive site, that no-one's ever dived here before. No one. We are the first humans to enter this little underwater world.
We emerge from our adventure feeling pretty pleased with ourselves, ready to head back to Pinetrees to debate about what we should call it, over an ice-cold beer.
Which brings me neatly to the rather awesome dining and accommodation provided by Pinetrees Lodge. The resort is beach side chic, somehow managing to be both family friendly resort and romantic getaway. Dinners are four course (except when they're five!) yet all menus are healthy, with dishes garnished with greens and herbs from the resort's own organic kitchen garden.
It also happens to be the best place on the island to catch the sunset. Guests grab a pre-dinner drink from the honesty bar at its boatshed and relax as the sun dips through a few layers of wispy cloud until slipping into the South Pacific Ocean, lighting up the sky in a blaze of orange over Rabbit Island, a little mound in the middle of the bay.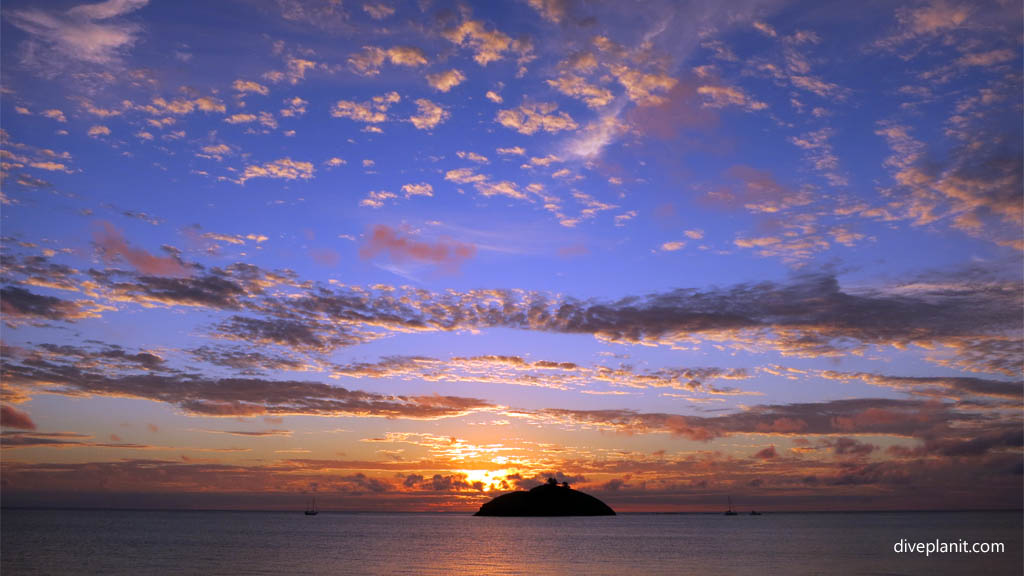 Another bonus? While the week revolves around diving activities, Dive Week is actually suitable for couples, where only one is a diver. All diving happens in the morning, ending with a barbecue, picnic or seated lunch back at the resort. So, the afternoons are free for enjoyment of the many other outdoor pursuits that Lord Howe Island offers, snorkelling off Old Settlement Beach in search of turtles, surfing at Blinky's Beach, stand-up paddle or kayaking in the lagoon, glass bottom boat tours or one of the many walks. Choose between the 30-minute walk up 200m to Transmitter Tower Hill, the two-hour round trip to Malabar Point that looks across the Admiralty Islands, or for the more serious, there is the eight-hour hike to the top of Mount Gower.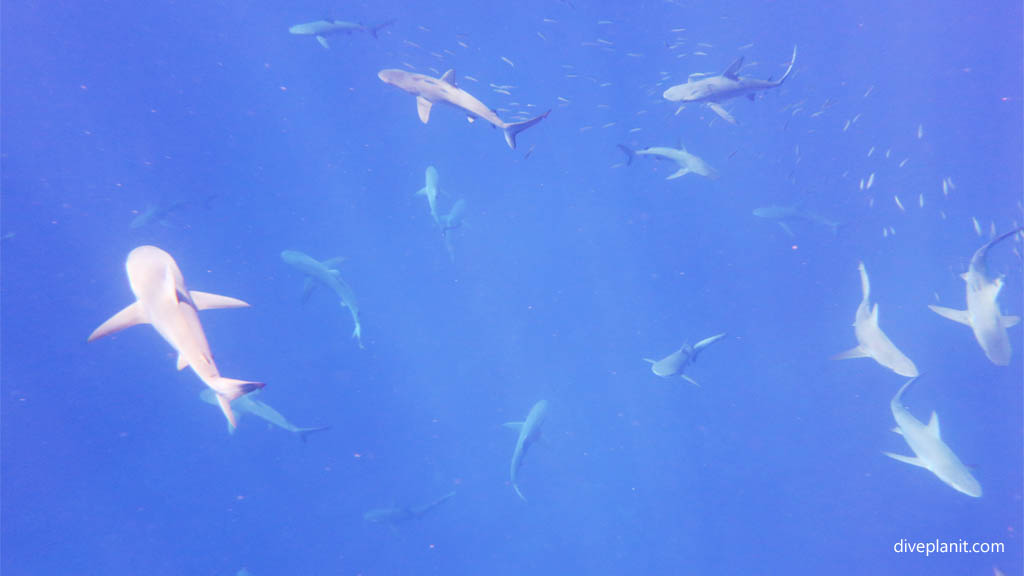 Lord Howe Island Dive Week 2017: Limited space is available to book now for the 2017 Dive Week (maximum group size 12 guests). Package rates start at AUD$3,063 per person twin share, and include 12 dives, all dive gear, six nights' accommodation, all meals and airport transfers. More information.