Gili Selang is a little rock attached (below the waterline) to the eastern-most tip of the easternmost volcanic cone on Bali's north-east coast and acts like a little breakwater on the steady stream of water flowing south into the Indian Ocean.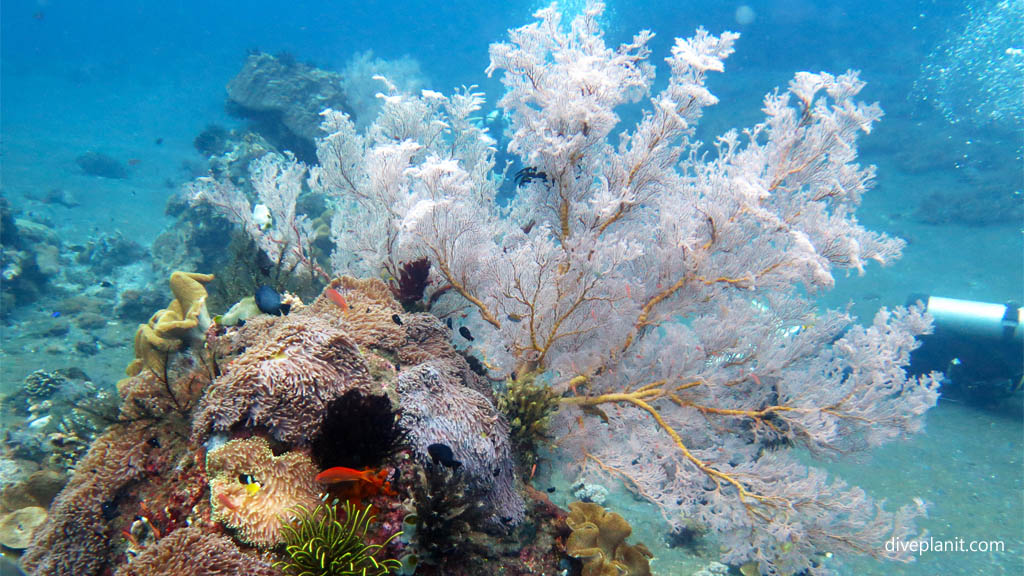 It is not a place where you would otherwise find a coral reef: a smooth slope of black sand falls from the near vertical slope of the volcanic cone into an almost horizontal beach in a graceful geometric curve. Yet, this little chunk of rock is responsible for the amazingly varied coral reef that has formed north of it, where the nutrient rich waters of the Pacific have been slowed. This bare rock is enough for the coral to get a hold of and provide a sheltered space for a meadow of staghorn to spread across the sand between them.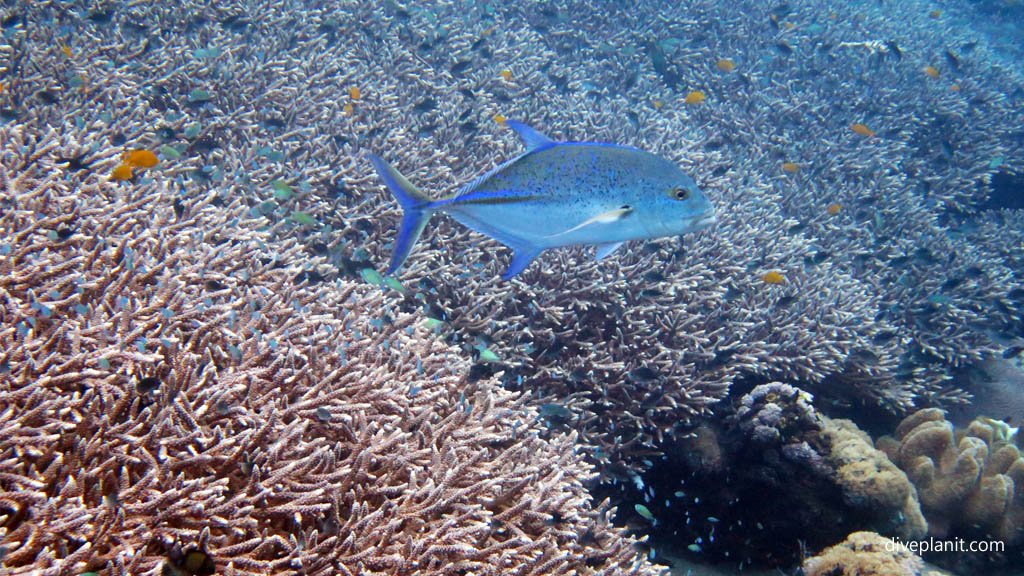 It's a unique little ecosystem and supports a myriad of small reef fish: anthias, damsels, cardinalfish, triggers, plus some juvenile parrotfish and surgeons. The coral is amazing in its diversity: small branching acropora, big leather corals, and fine black – though in this case quite white – bushy corals. There's also lots of xenia: the little white four leaf clovers reaching out on their short stems and grasping their food from the nutrient rich waters flowing steadily south. Big barrel sponges have also grown here providing a home for hairy squat lobsters and shelter for the many bannerfish.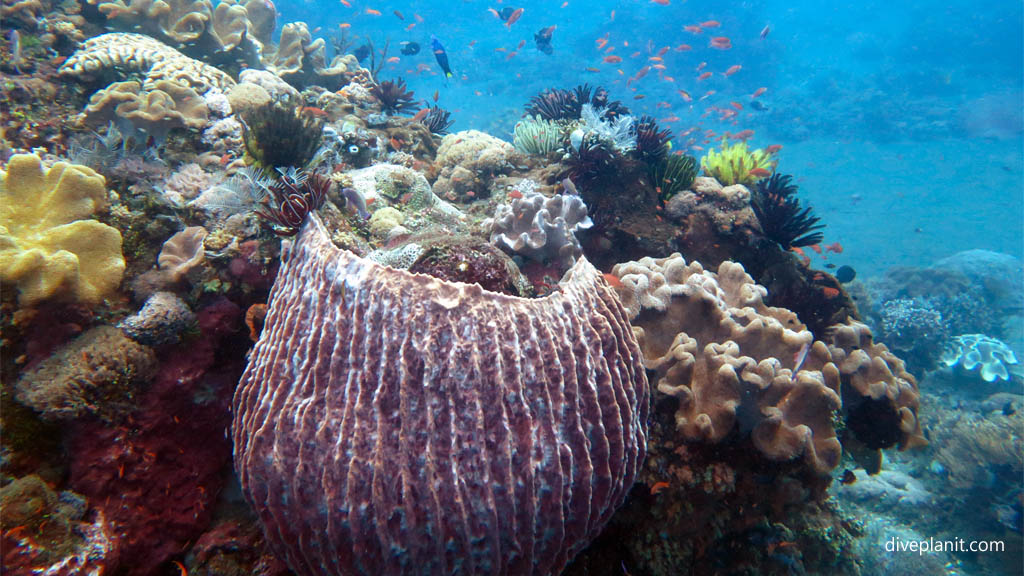 It's this steady southerly flow that means that the vis at Gili Selang is consistently impressive. It also means that as you get to the edge of the well-defined reef area you feel the distinct tug of as strong current.
The boat that has brought us the 24 km from Padang Bai is moored in the shallows and each buddy pair can maximise their dive time according to their air consumption. Being reasonably shallow, about 12 m in most places, we get a good solid hour's dive even on air.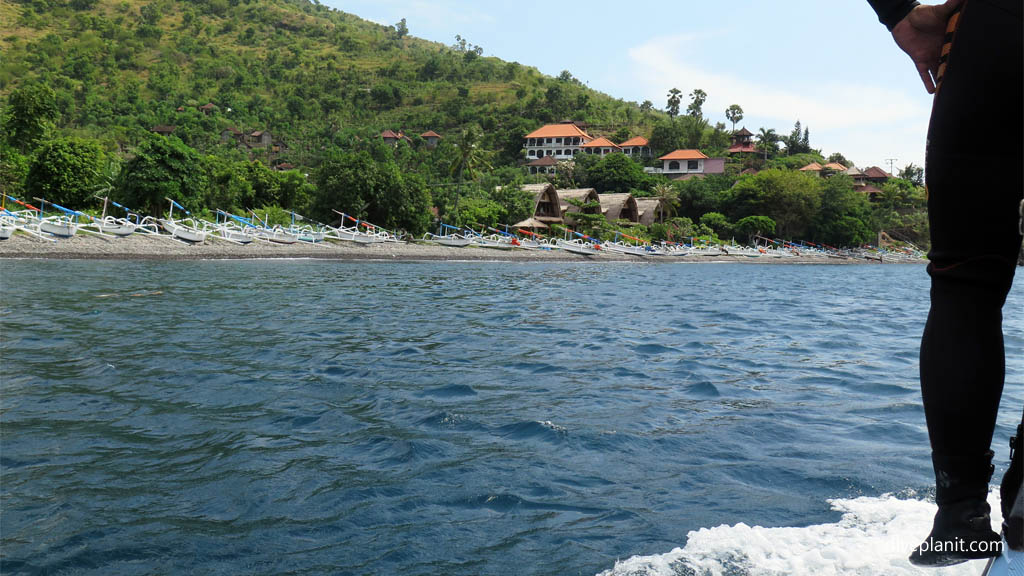 Nearby to the north, there is a second natural dive site called The Japanese Wreck. We motor slowly up the coast which is lined with fishing boats, and when I say lined I mean hundreds of boats side-by-side pulled up on the black sandy shores. Most of the local fishing is done at night and now the fishermen will be sleeping whilst their wives sell the fish at the local markets. Seeing so many boats makes you realise just how many people rely on seafood as an essential component of their diet, and how important it is that we all manage to fish stocks responsibly.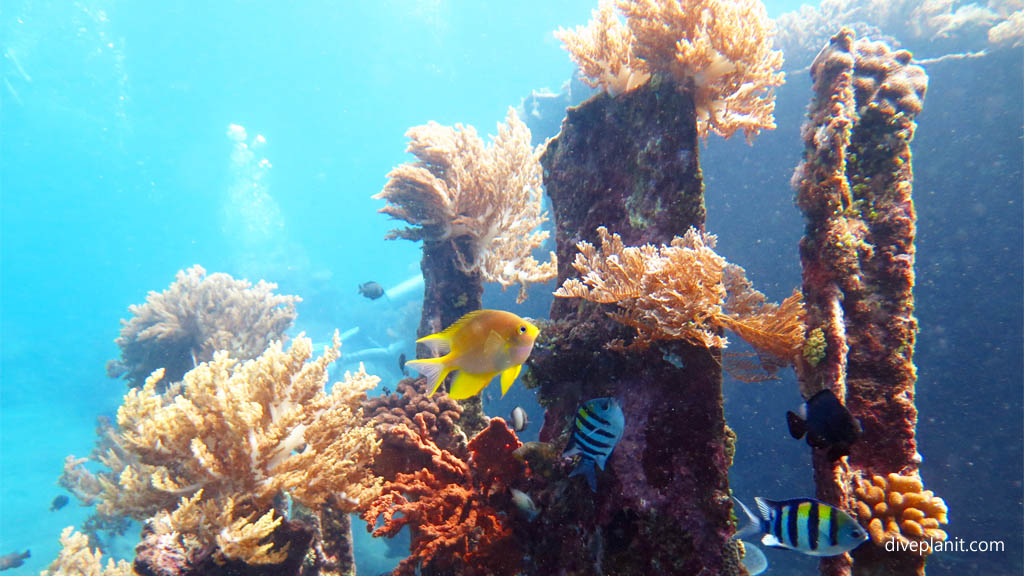 After a reasonable surface interval, we moor at Japanese Wreck or what little remains of the 20 m steel freighter. It's more of a small reef, again formed only because there's something for the corals to cling to. It is surrounded by a barren seabed of fine grey sand.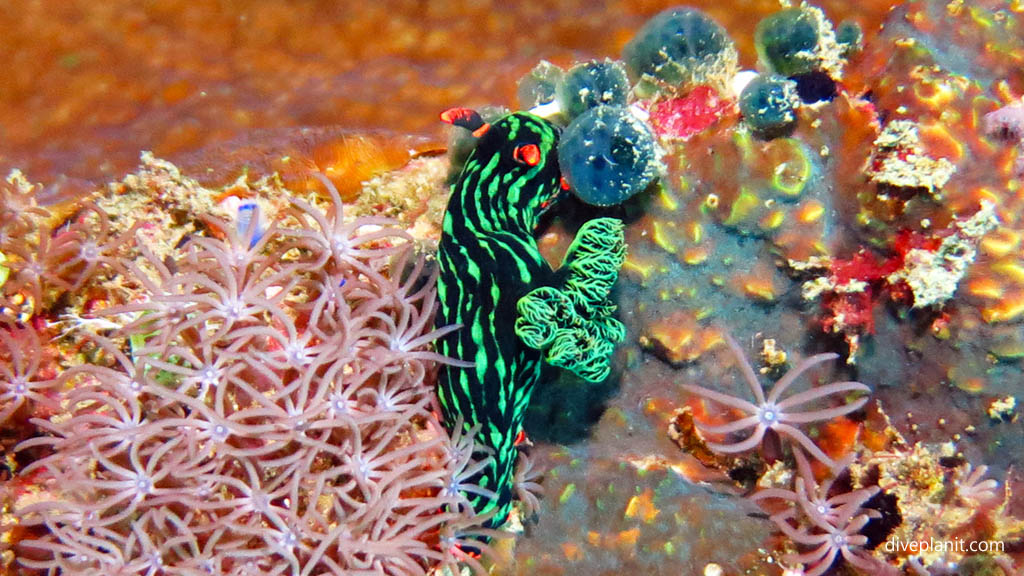 Still, on the wreck there is plenty of life as you would expect: morays, cuttlefish and lots of nudis: nembrotha, Chromodoris and Phyllidia. Damsels and sergeants entertain the snorkellers who have swum out from the nearby beach and the garden eels watch from their holes in the sand below.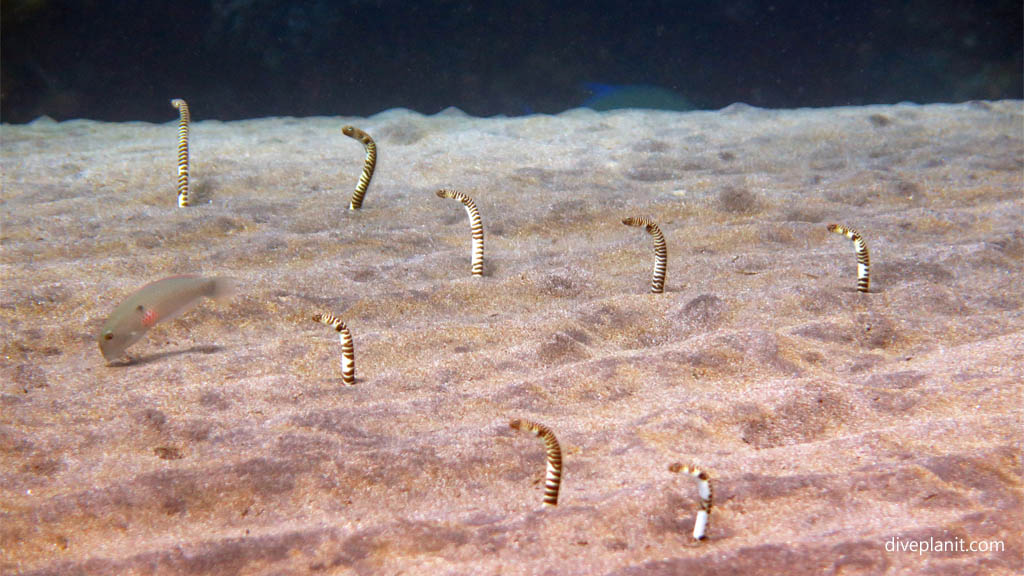 Most of the interesting bits are in just 5 m of warm clear water, but there are a few pieces that have rolled down the sandy slope to 20 m. Once again the dive is a generous hour.
We motor back along the scenic coastline to Padang Bai – the busy little port for the boats to Lombok and the Gili Islands. The dive guests get to enjoy a lunch of nasi goreng in a cosy café, while the guys from AquaMarine Diving transfer the gear from the boat to the minibus as efficiently as they did from minibus to boat while we were having breakfast here just six hours ago.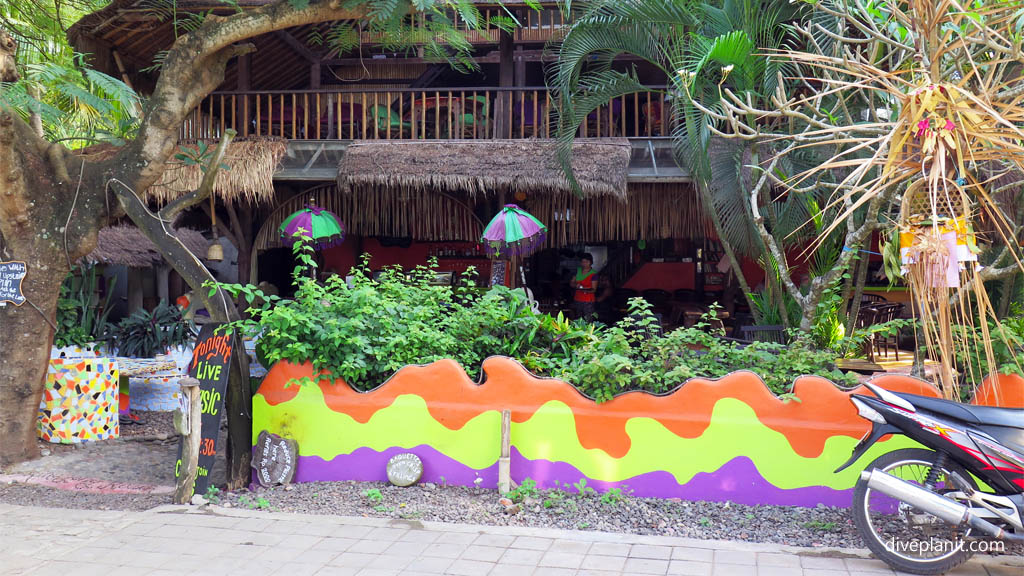 Many of the other dive guests are enjoying a dive safari with AquaMarine Diving and having dived the USAT Liberty at Tulamben the day prior they are moving on to dive Nusa Penida tomorrow. For me, Gili Selang and the Japanese Wreck was a day trip from one of Bali's southern resorts, but a very easy one and well worth it.
If you enjoyed reading about Gili Selang you might also like Indonesia's North Sulawesi.
[AquaMarine Diving – Bali offer a variety of trips around Bali and Indonesia, from day trips to multi-day safaris. They can put together a package, provide all the gear and transport and will book accommodation according to your budget.]