There are many different ways to dive the Solomon Islands, your options include: spending a week on a Liveaboard, a week in a dive resort or just grab a few dives from the local dive shop on your way through.
Liveaboard diving
With the Solomons being an archipelago, (that is a collection of islands), a Liveaboard really is the best way to see a variety of terrain and marine life in the one trip. A trip aboard the MV Taka will give you a taste of the nearby Florida and Russell islands which have some spectacular wall, cavern and 'point' diving. By point, I mean the pointy end of an island where two currents converge and everyone comes in for a feed.
The Florida islands has some famous sites like the Twin Tunnels, a pair of lava tubes that drop through the top of the bommie and come out on the side, but also a place where you'll see masses of fish feeding in the current that washes over the bommie.
The Russell Islands has some equally impressive deep slot and caverns, like the Mirror Cave and Leru Cut – a deep slot that penetrates from the ocean into the jungle. The entrance has a great majesty about it that you could just sit down and take it all in (like the figure bottom left!). Whereas at the other end of the slot you surface surrounded by jungle vines and birds overhead.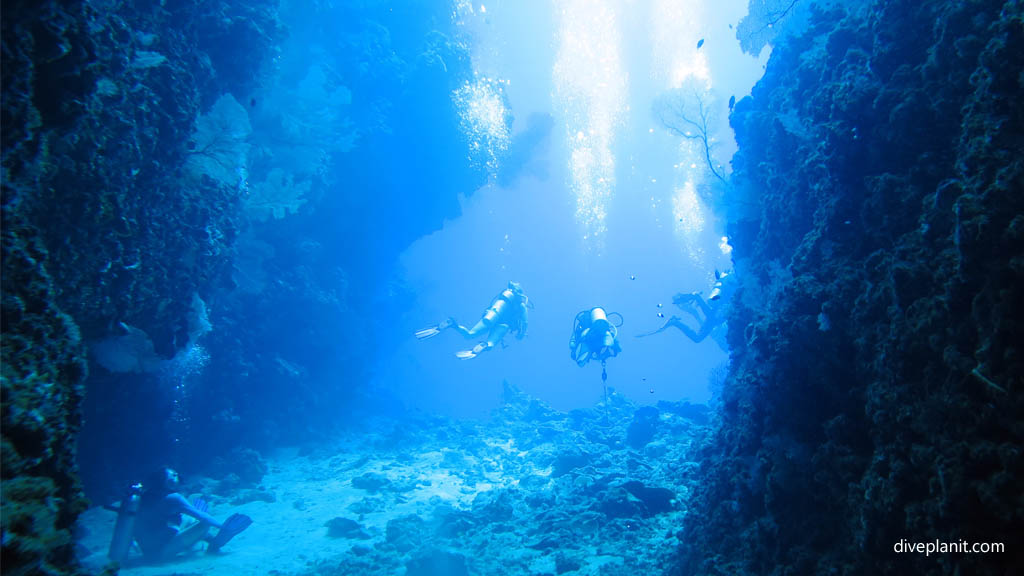 Solomon Islands Dive Resorts
If life on the ocean wave is not for you and you enjoy the comforts of resort with dive centre on site then head over to the Western Province to Munda or Uepi.
Uepi Dive Resort is a family run resort with one of the best dive sites right on its doorstep: Uepi Point. It sits at the end of a narrow channel between ocean and lagoon and attracts different critters depending on the tide. And when I say different critters that could be anything from mantas to hammerheads. But even when the big boys aren't in town you can count two or three dozen species in one dive guaranteed.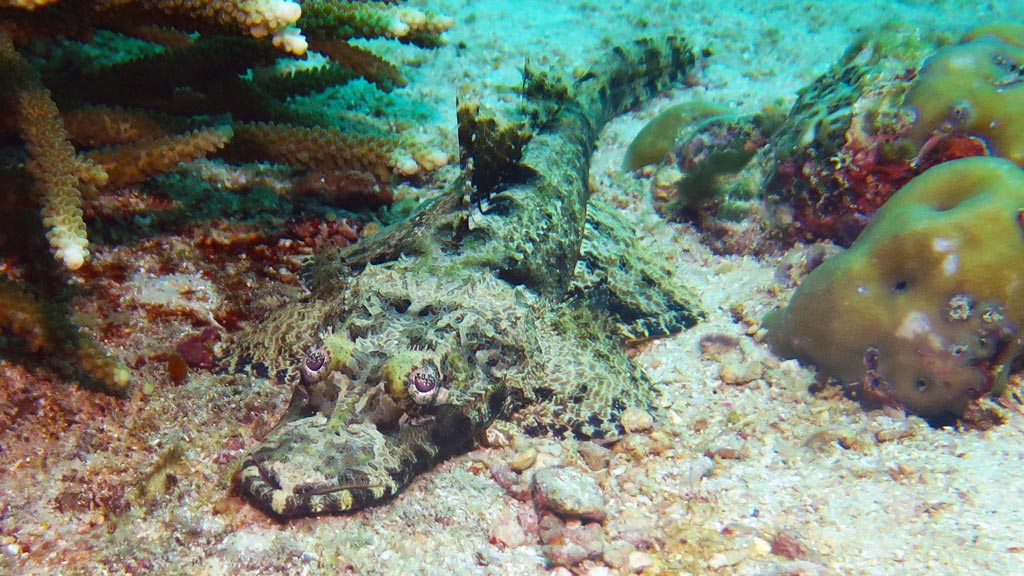 Your other option for a resort style diving holiday is the Agnes Gateway Hotel in Munda which has the world class dive operator, Dive Munda right there on site. Dive Munda has access to a great variety of sites to suit all kinds of diver. Whether you want to fly over the wrecks of an Airacobra or Dauntless in Rendover Lagoon, explore the cave of the custom shark, that starts at a hole in the jungle and ends in the ocean, or see the magnificent coral reefs of Mbigo Mbigo, you will be spoilt by Munda's excellent visibility and the quality of the pristine marine environment.
Just drop in!
If you don't have a week or you're in the Solomons not just to dive but maybe to snorkel then Gizo is a great place for a short break. Stay at any of the local resorts: Imagination Resort (best coffee!), Sandbis Resort (best pizza!), or Fatboys Resort (best bar with pool table!) And you can still get a couple of dives in with Dive Gizo. If you only do one dive in Gizo go to Grand Central. It's a point where currents converge and you'll see more fish on that one dive than you'd normally see on five.
If you find yourself in Honiara for just a few days, there is some great shore diving on the Bonegi wrecks, a B-17 bomber and even a Japanese submarine. Check in with Neil at Tulagi Dive which is next to the Point Cruz Yacht Club right in the centre of town.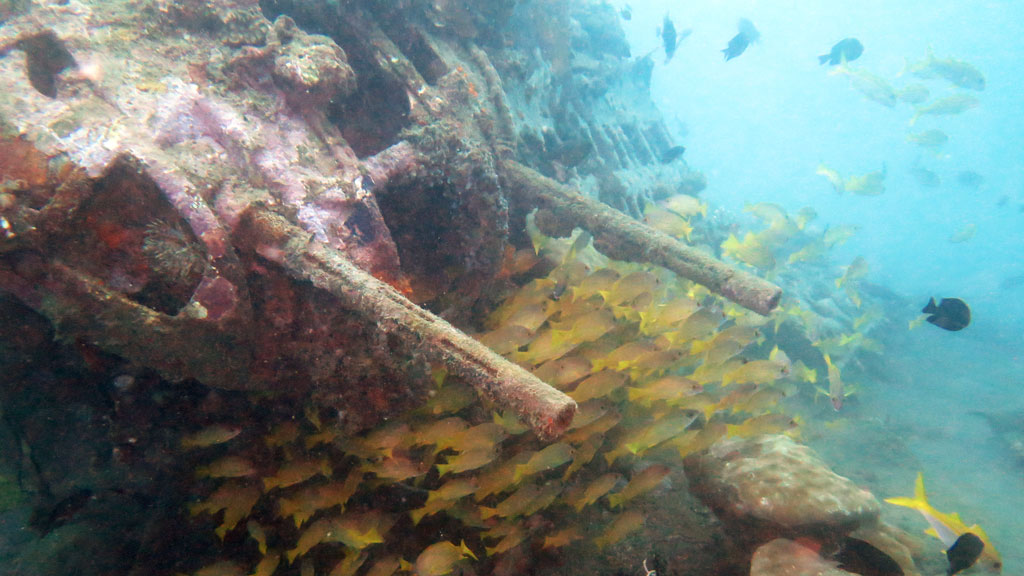 Of course, the very best way to see the Solomons would be to combine them all in a single package like the Solomon Islands Dive Festival, a seven-day trip that includes diving in Munda, Gizo and a Liveaboard cruise, with diving, between the two. Places are still available and it's a steal at $3,175 all-inclusive with flights.