The protection in the Commonwealth Marine Reserves – our 2012 proclaimed world class network of marine sanctuaries – is to be gutted by Parks Australia's review in a massive step backwards. How did this happen? What exactly is the damage? And What can you do?
How did this happen?
In the last five years the Abbott/Turnbull government has systematically attacked a science-based world-leading network of marine reserves:
2012: Australia gazettes the final 40 marine reserves to establish a world-leading National Network of Marine Sanctuaries (these are the federally managed reserves that sit outside of the State managed coastal waters)
2013: Tony Abbott, famously declares at a fishing Expo on the Gold Coast that he won't allow the oceans to be locked up, suspends the Commonwealth Marine Reserves and commissions a Review
Early 2016: The Review recommends an overall reduction in the level of protection causing massive public outrage.
October 2016: Review accepts public comments on their proposal
21 July 2017: Parks release five draft management plans, which result in even less protection and propose a name change from Reserves to Parks.
What have they done?
As usual they have attempted to bamboozle with data and moved the goal posts. The facts are, compared to the 2012 Proclamation:
Green zone: (fully protected) – reduced from 36% of total down to 20% (almost halving it)
Yellow zone: (allows commercial fishing) – up from 24% to 43% (almost doubling)
Renaming the Commonwealth Marine Reserves to Marine Parks
Why? So that the commercial fishing industry – that could potentially suffer a 0.3% economic impact – doesn't.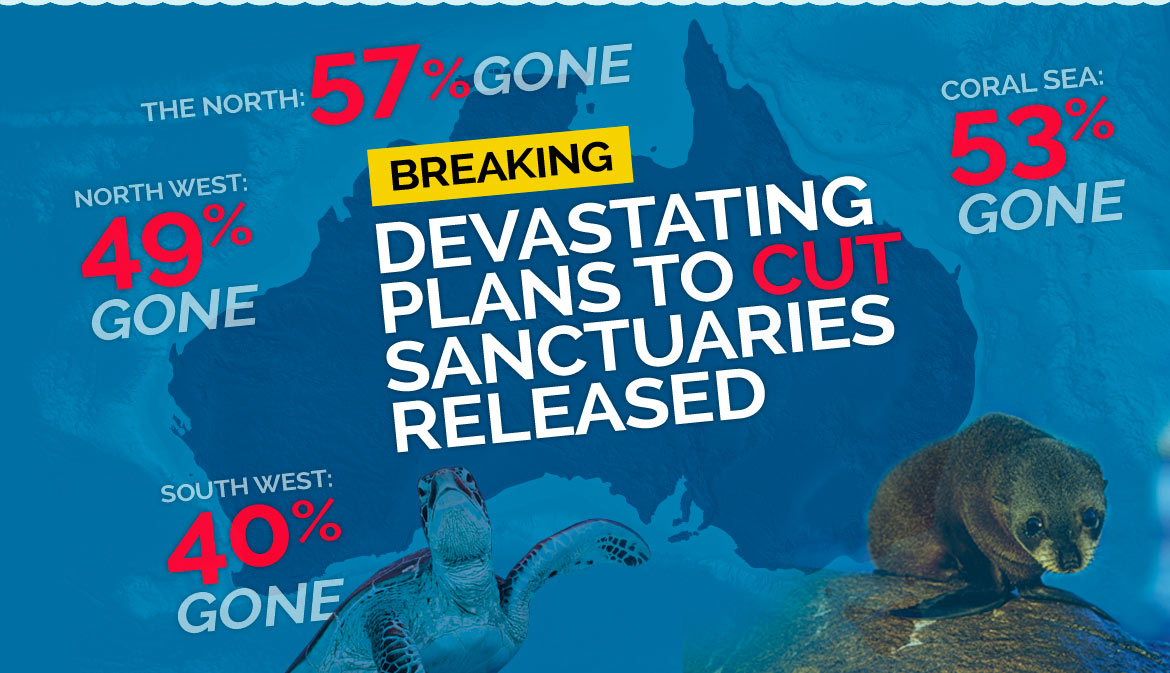 Why does this matter?
There is a lot of science behind marine reserves. Over the years a lot of science has been done on a bipartisan basis to establish our Commonwealth Marine Reserves – as we have observed many of our Pacific neighbours allowing theirs to be overfished and seriously stressed. It matters that we create sustainable fisheries so that there will be fish for future generations.
What can you do?
You can 'have your say'. Go to a page like Save Our Marine Life's page and complete an assisted on-line submission.
Or go directly to Parks Australia's Have your Say page and give them both barrels – with a more personally crafted message – but remember to keep it polite and factual, else they'll simply dismiss it. (Use the email option, or download the form first and use Acrobat else you can't cut and paste into their PDF Form).
Every submission counts – so even if you just cut and paste some of the text below our lovely dolphins (not all of it – and personalise it) – you'll have done your bit for the ocean's future.
<- And share this post to your friends using the Share buttons.
If you liked this post, you might also like: What is the Value of our Great Barrier Reef?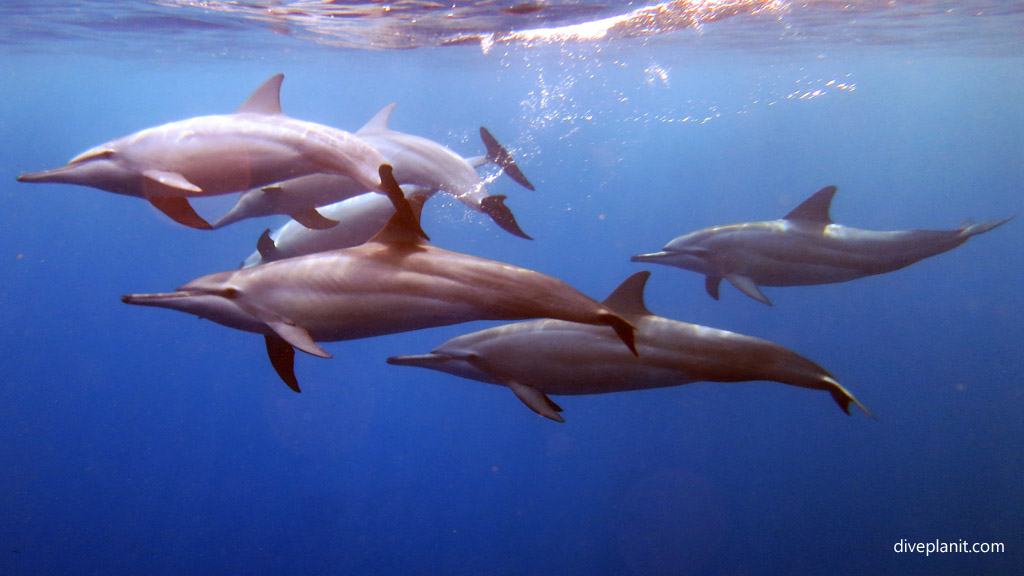 In the face of devastating coral bleaching, mangrove dieback and vanishing kelp forests, Australia's Commonwealth Marine Reserves are even more important than ever.
Evidence increasingly demonstrates that they help our marine environment to recover from damage and build resilience in the face of increasing impact, that they provide economic opportunities for regional communities and that they are strongly supported by the Australian public.
As a keen diver, I understand the principles of IUCN zoning, and hence, the details of what you are proposing. In general terms, where other nations expanding marine protected areas, Australia is winding back both the area and the level of protection.
The very sad state of our iconic (and extremely valuable in terms of tourist dollars) Great Barrier Reef is a reflection of the lack and low level of protection.
What you are proposing, in terms of winding back protections, is not in the best interests of Australians, but rather a small vocal minority with vested interests.
I accept that there may be an economic impact of less than 0.3% to the $400M fisheries industry. With Australia's GDP around $1.5 Trillion – I believe it is a small sacrifice to ensure we have protection for future sustainable fisheries.
Suggesting that you have achieved some kind of balance when you propose to reduce the Green zone from 36% down to 20%, whilst increasing the Yellow zone from 24% to 43% is at best an insult to my intelligence.
Renaming the Commonwealth Marine Reserves to Marine Parks reveals your intent, which is to denigrate the value of a true reserve – something to be saved for when we really need it.
I have two children, and I would like them to be able to explore the wonders of the Great Barrier Reef, Lord Howe Island's marine parks and the Rowley Shoals.
So, from the full knowledge of what you are proposing, and the obvious contempt you hold for the Australian public, who have given you the responsibility to look after their assets, I urge you to improve and fully restore Australia's Commonwealth Marine Reserves, with no loss of their Marine National Park 'sanctuary' IUCN II Zoning as per the 2012 proclamation.