From the macro wonders of Amed to Mantas and Mola Mola of Nusa Penida, and of course, the wonderful USAT Liberty Wreck in Tulamben Bay. There are plenty of reason to choose Bali as your next dive holiday destination – not the least of these: cheap direct flights from most Australian capital cities.
1. Wrecks.
The wreck of the USAT Liberty is arguably one of the world's best wrecks, and certainly the most accessible. Imagine the wreck of a 120m boat lying in 20m of water just 40m off a beach with practically no current.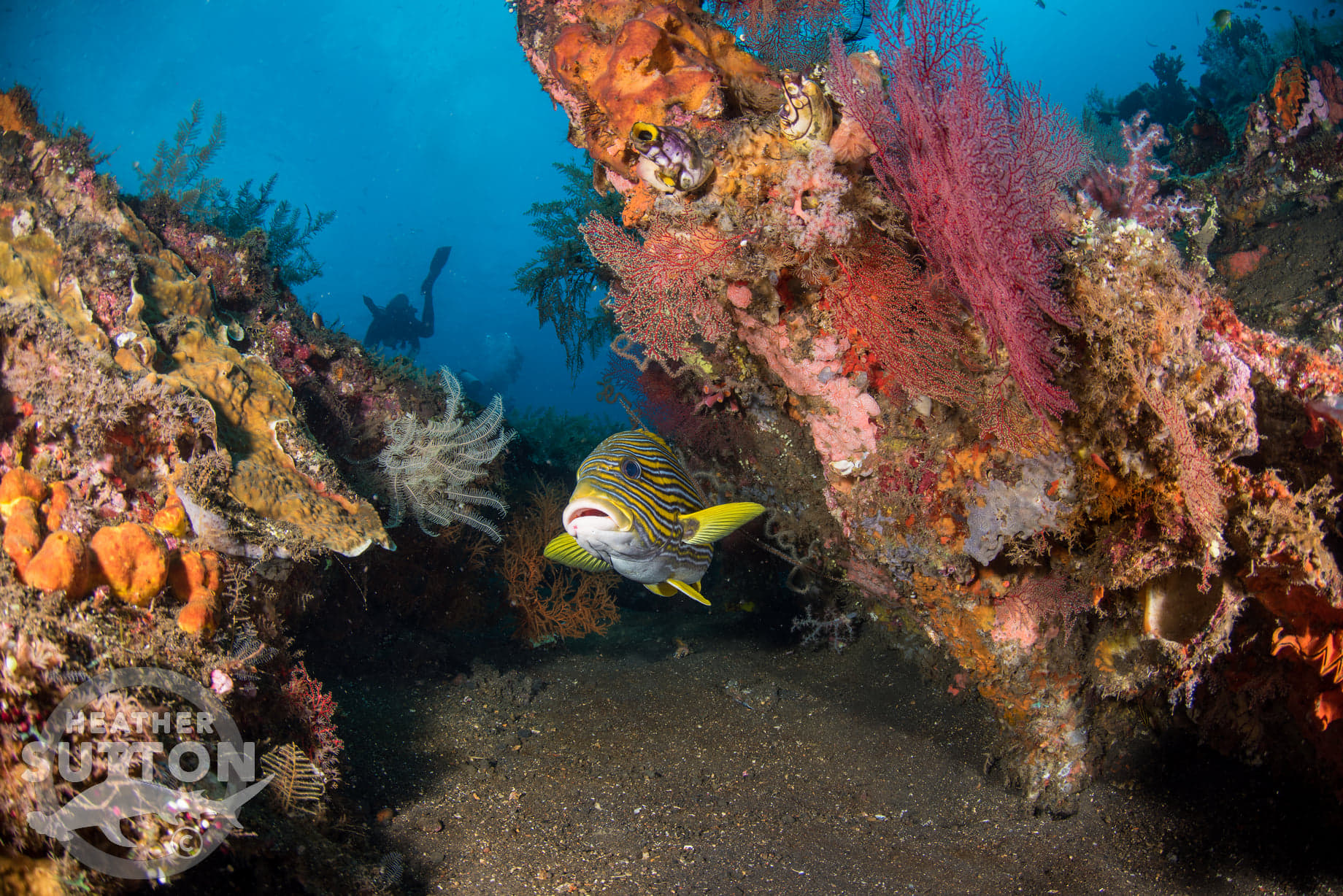 Surrounded by black sand, the whole area attracts a large diversity of marine life – from the usual reef fish, to bumphead parrotfish, potato cod and even turtles.
It's the kind of site where you can do four dives per day, and still want to come back for more. Not too far from here, the 'Japanese Wreck' is also a great dive, again with an abundance of marine life and great biodiversity.
2. Muck Diving.
Why go all the way to Lembeh when there's macro goodness right here in Bali? Amed, on the north east coast is the place to come for sightings of teeny tiny Shaun the Sheep nudibranchs, frog fish, porcelain crabs and ghost pipe fish on its volcanic black sandy slopes.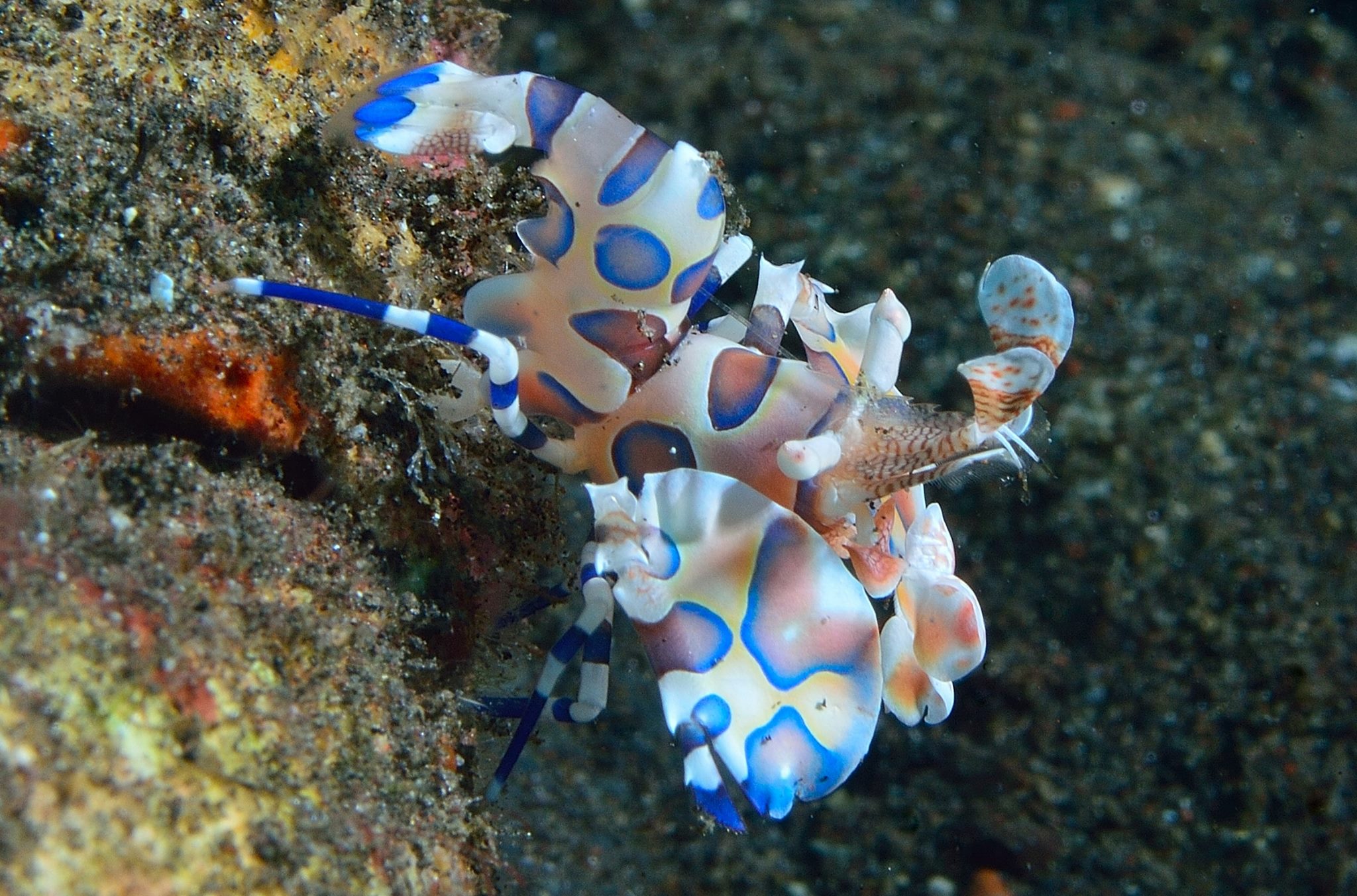 Further north, Pemuteran Jetty is another great dive destination for lovers of macro, with all manner of nudibranchs and all sorts of juveniles sheltering among the pylons.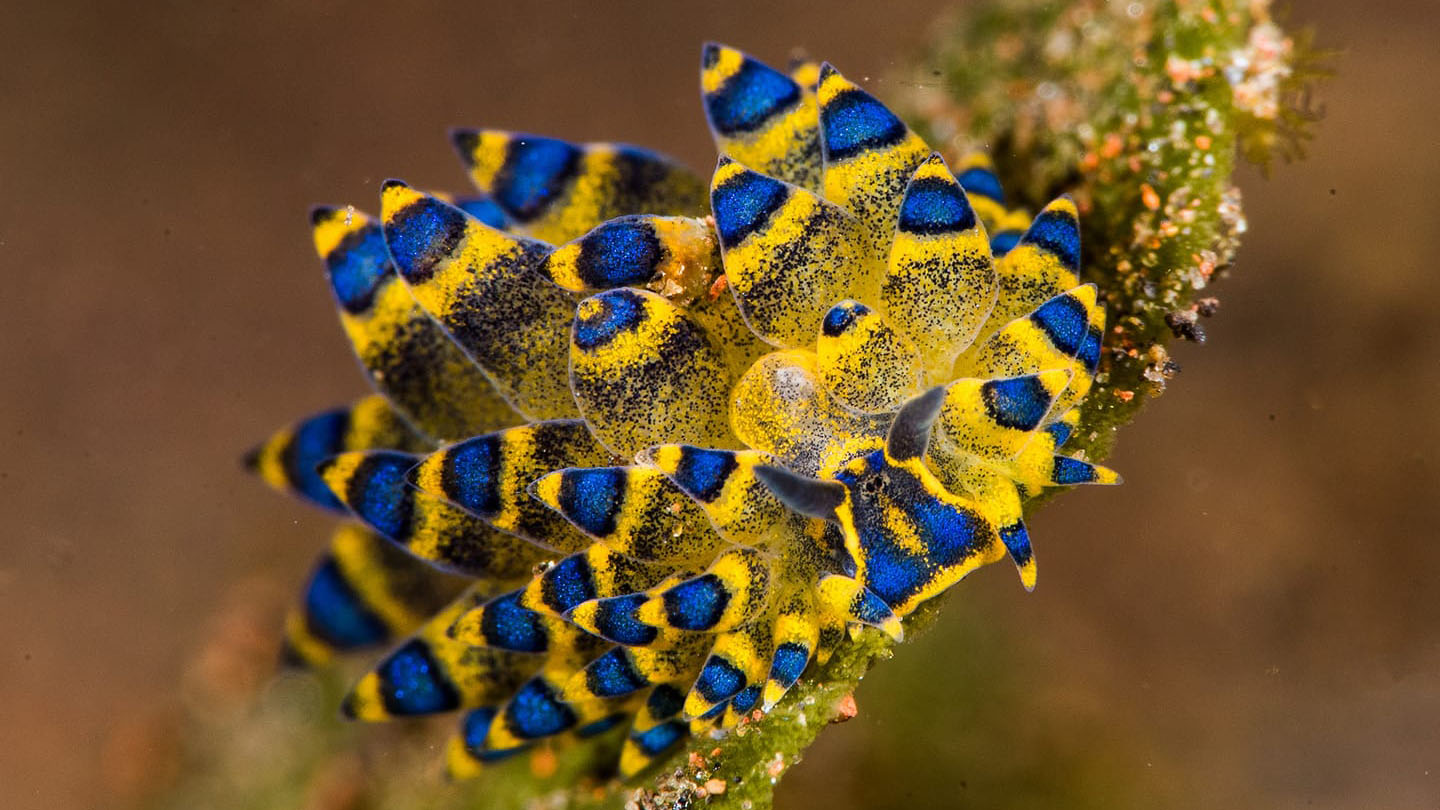 3. Mola Mola.
In the winter months between July and October, the mysterious mola mola, or sunfish, come up to warm themselves in the shallower waters of Crystal Bay on Nusa Penida. Possibly the strangest fish in the world, this is one of the few known aggregation points, but be warned, currents can be strong at times!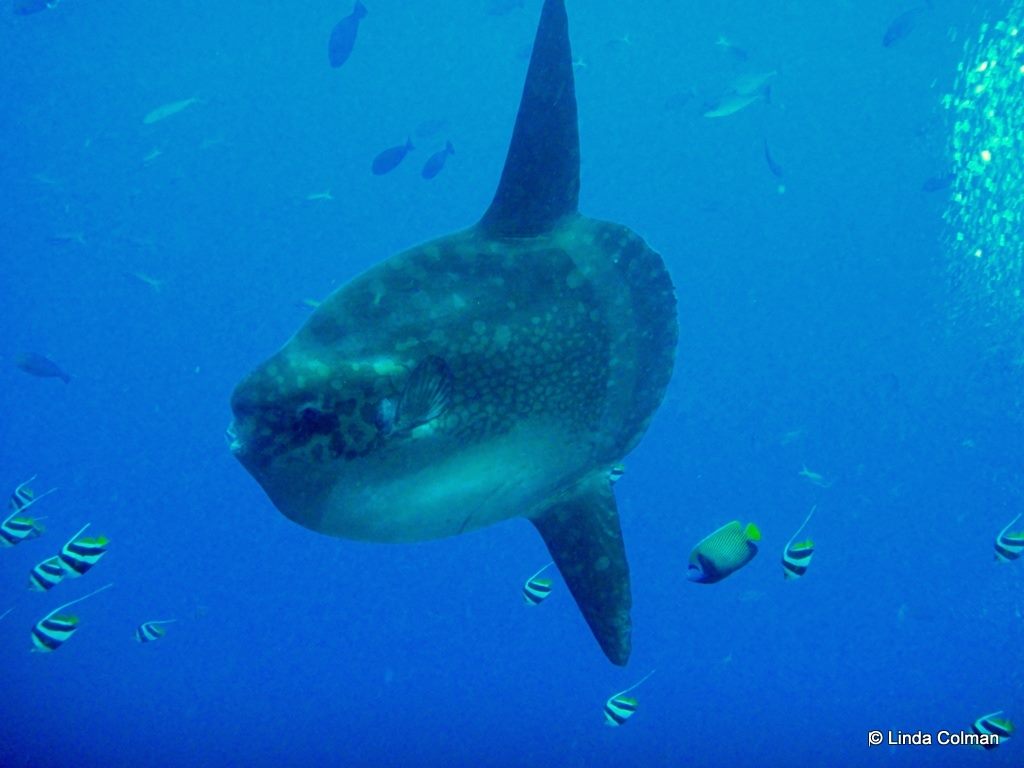 4. Manta Rays
At Manta Point and Manta Bay on Nusa Penida, you are almost guaranteed mantas, year round at this relatively shallow dive site. Hover in amongst the huge boulders and coral gardens and simply watch as these graceful creatures glide over and around you.
5. Biorock Sculptures and coral gardens.
In the far north west of Bali, at Menjangan Island, there are some fantastic coral walls perfect for slow drift diving. The walls are covered with fans, soft and hard corals and teeming with life. Back on the main island off the coast of Pemuteran, a well-established bio rock coral gardening project is a fascinating dive site to visit. The sculptures range from mantas and hammerheads to buddhas sitting in lotus flowers.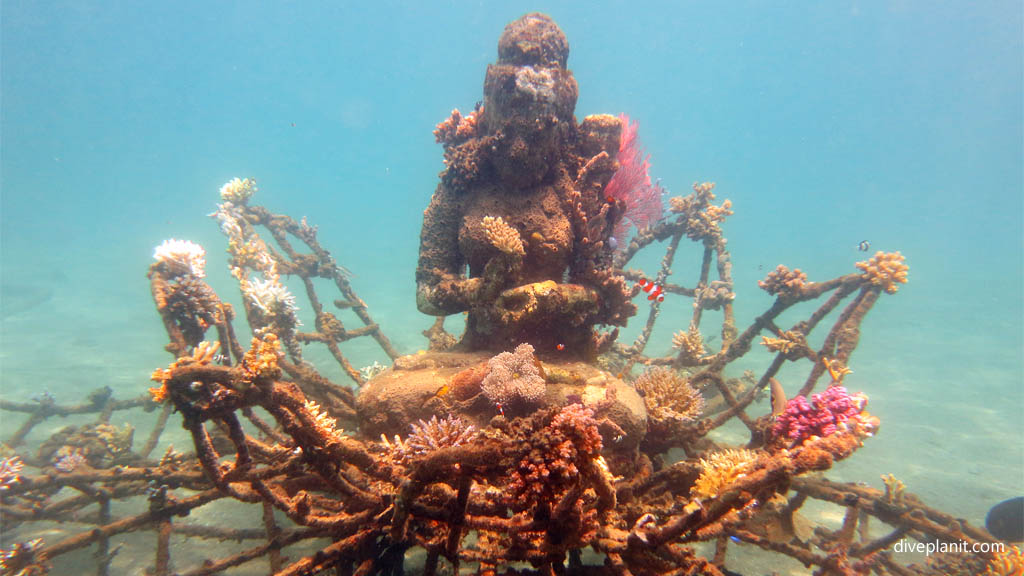 Last but not least – direct flights from most Australian capital cities and great, cheap accommodation – check our selection of dive stay packages on our Bali Destination Guide.