Site Overview
Site Type:
Reef – Scenic. Other: the site where you can expect to see Mola Mola at the right time of year.
Depth:

Top: 2M

Median: 18M

Bottom: 22M

Location:
A bay on the north of Nusa Penida
Description
Crystal Bay Nusa Penida is remarkable for two reasons: the water is crystal clear, and during the right season this is the place to see the Mola Mola. It is also the site where, I for one, have experienced the most confused currents and thermoclines. On the outer margins of the dive site, the current is very strong and doesn't just move horizontally, but also vertically with the thermoclines.  Cold water cascades over the reef and then heads downwards.  There is also surge close to the larger rocks that break the surface.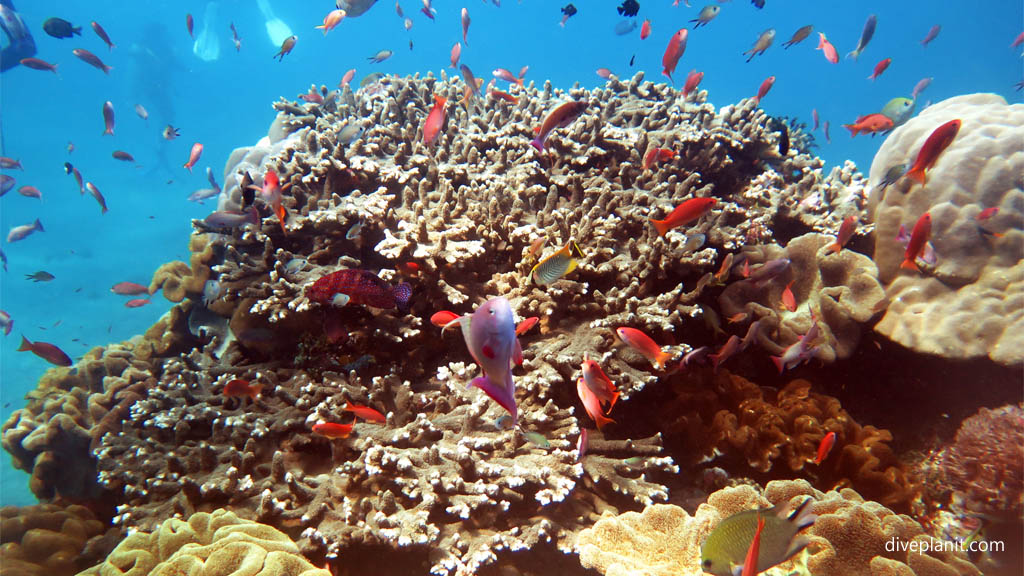 All in all, quite a challenging dive and you need to keep your wits about you. However, well worth it as you can expect to see lots of the mid-sized reef fish.
Here's 47 seconds of video of what you can expect to see in those crystal clear waters of Crystal Bay Nusa Penida.
One of many Blue Angelfish I saw around the Nusa Penida and Nusa Lembongan dive sites.
Sea anemones abound, and you'll find a variety of different anemonefish including this Pink one.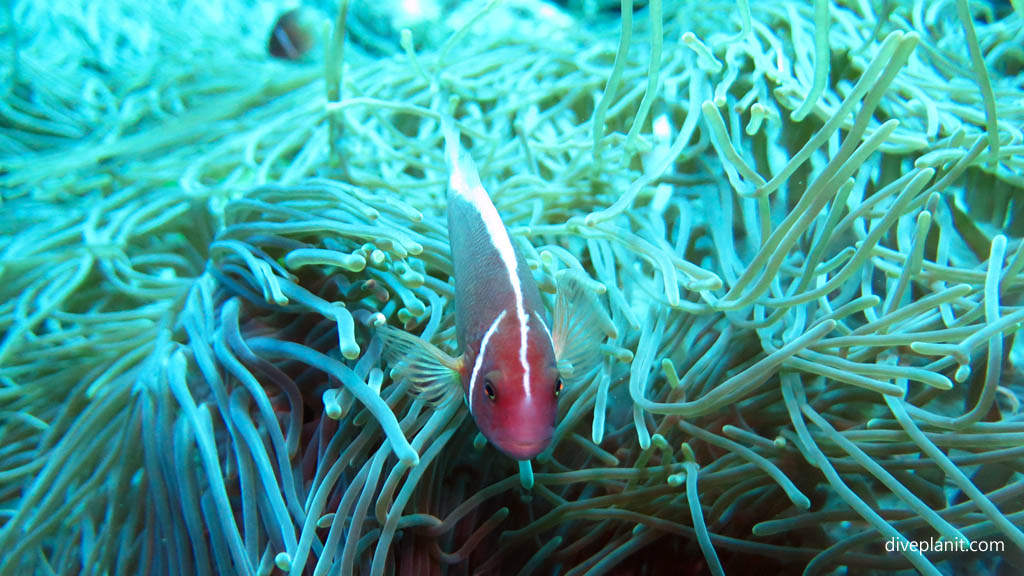 There were plenty of coral trout and rockcods and one I'd not seen before: the vermicular cod. Possibly so named as the 'spots' along its side are elongated and like a worm pattern.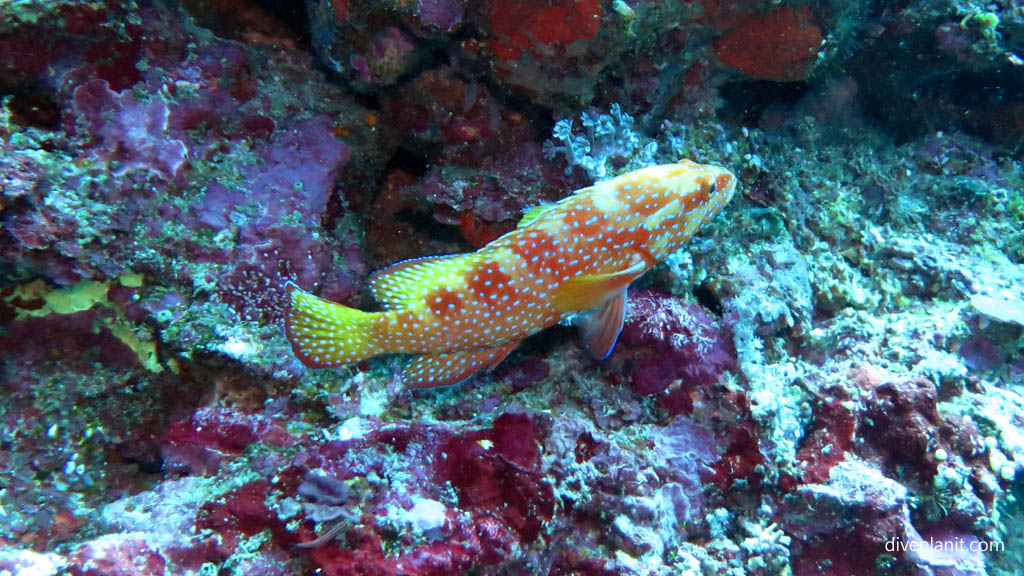 And last (always on the last page of the Fish ID books) but not least – a porcupine fish with both bars and spotted fins. Not sure of the exact species of this one.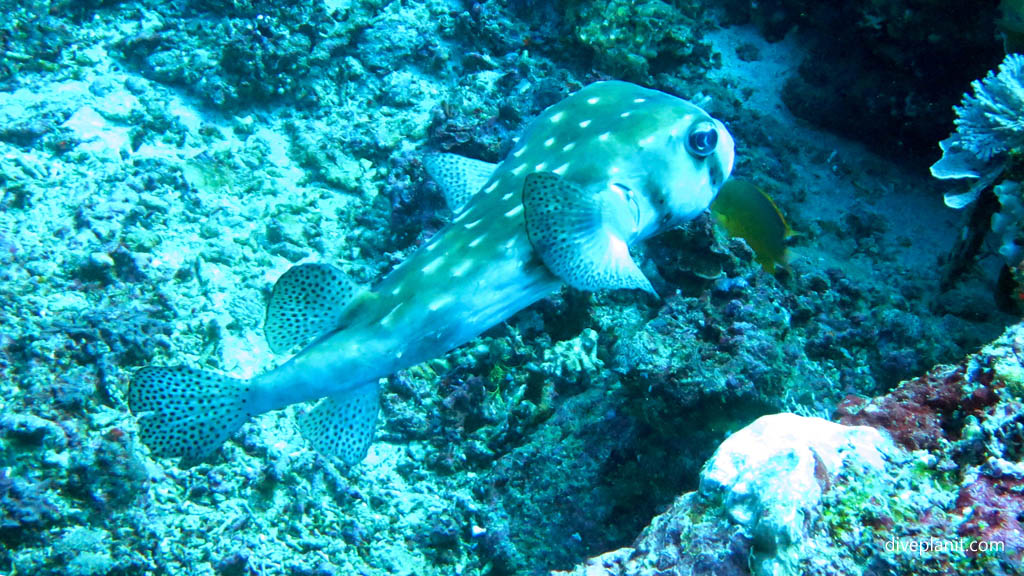 A dive site that really lives up to its name.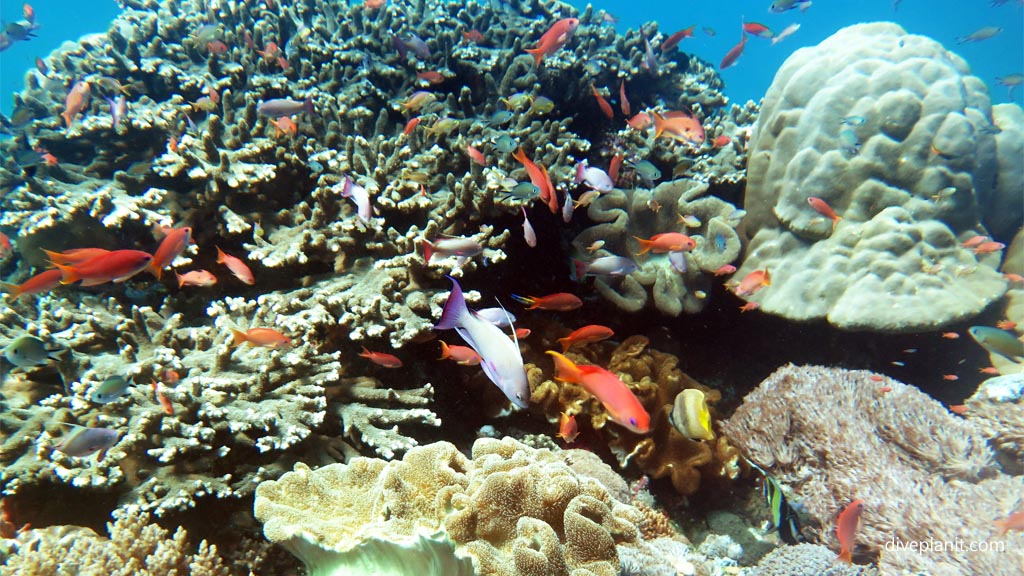 Crystal Bay Nusa Penida is usually dived with Manta Point, and Nusa Lembongan as a triple dive day trip from Bali. Manta Point and Crystal Bay can be more challenging due to the currents and cold water, and Nusa Lembongan is the relaxing, warmer, shallower dive usually done after a long lunch break and surface interval.