Introduction
The Russell Islands are two small islands (Pavuvu and Mbanika), as well as several islets, of volcanic origin, in the Central Province of Solomon Islands.
There are no resorts or dive operators on the islands which are partially covered in coconut plantations and farmed by local villagers. The only way to scuba dive the Russell Islands is via liveaboard like the Bilikiki or Solomons Master.
The underwater terrain is varied which makes for interesting and varied dive sites: from shallow sandy bays, to steep walls and drop-offs, points and staghorn thickets, caves, cuts and slots to rambling coral reefs – all of which have marine life commensurate with the environment: sharks, pelagics, coral reef fish, turtles, nudis and macro critters.
There is a surprising large variety of anemonefish around the Russell Islands (and the Solomon Islands generally).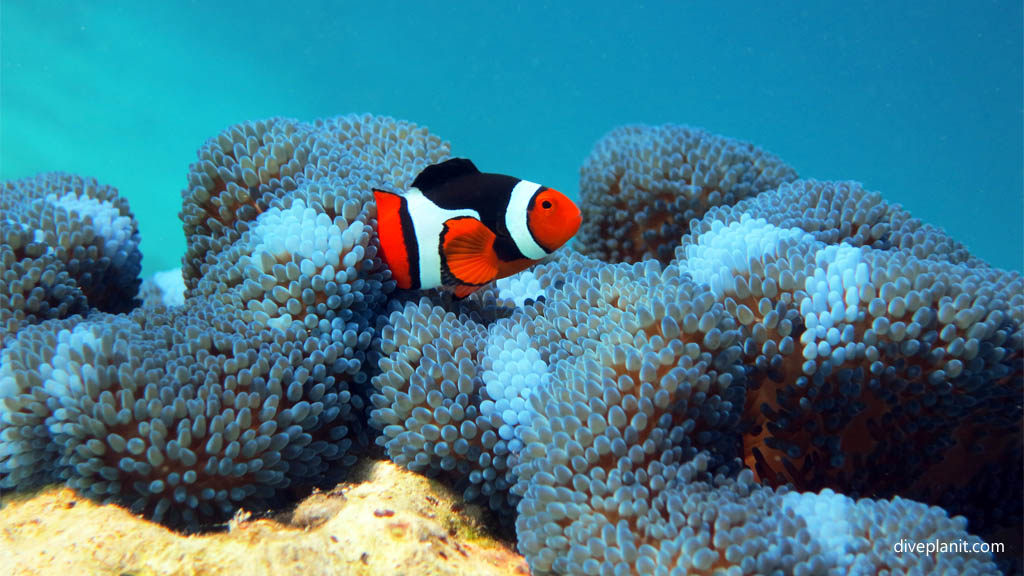 Here's a video shot in the Solomon Islands, with much of the footage coming from Russell Islands.
Location
The Russell Islands are located approximately 48 Km northwest from Guadalcanal – part of the western chain of the Solomon Islands. The islets around it to the northwest are peppered with caves and slots making for some very atmospheric diving experiences.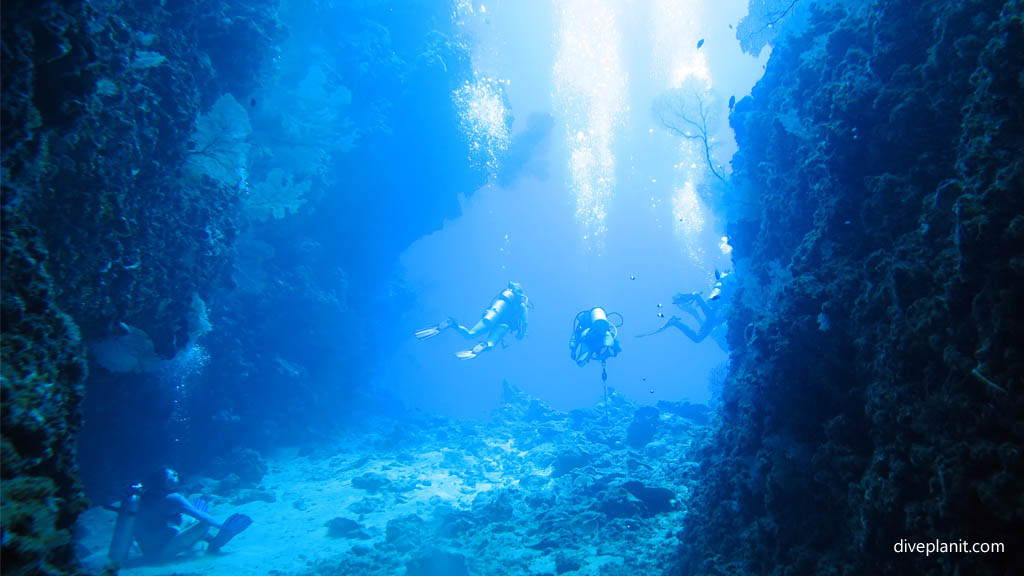 Both the Solomons PNG Master and the Bilikiki offer extensive trips to the Russell Islands.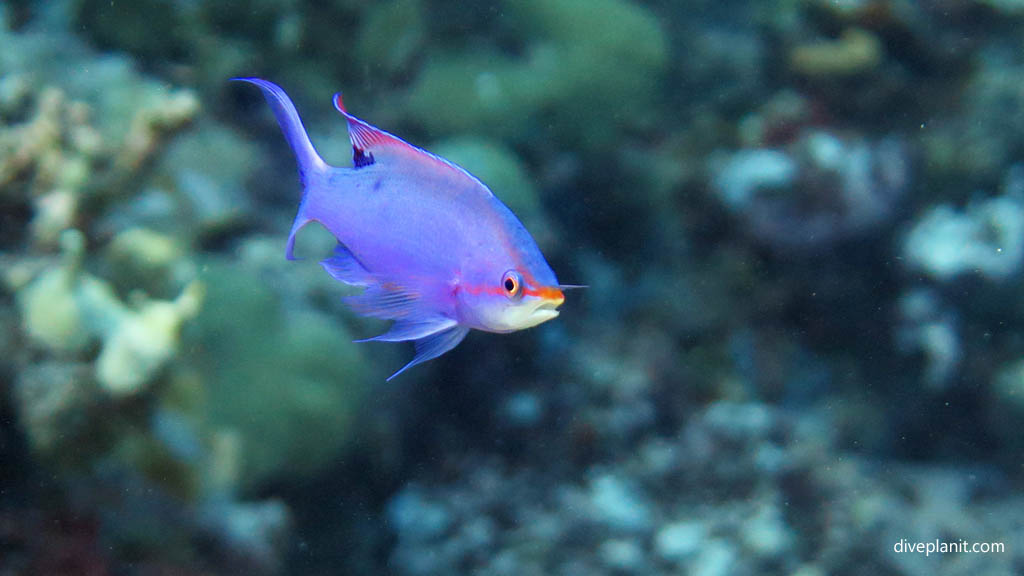 Dive Sites
As mentioned, the underwater terrain is varied. Being volcanic, the ocean has cut deep slots such as at Leru Cut into the island's side. There are full caves, like the Mirror Pond and Bat Cave where you can surface inside a steep walled canyon hanging with jungle above.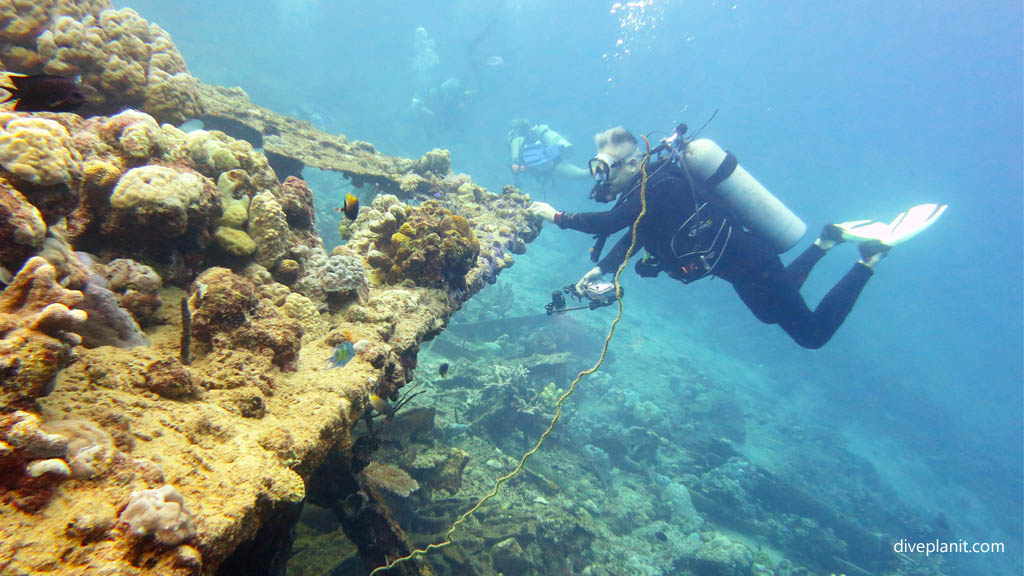 Some barges and other assorted wreckage have been sunk in shallow water at White Beach. There are points, such as Karumolun Point, where pelagics come to feast in the currents, and all around there are coral reefs in excellent condition, with all the marine life – coral reef fish, turtles, anemones, nudis and macro critters – that you'd expect to find there.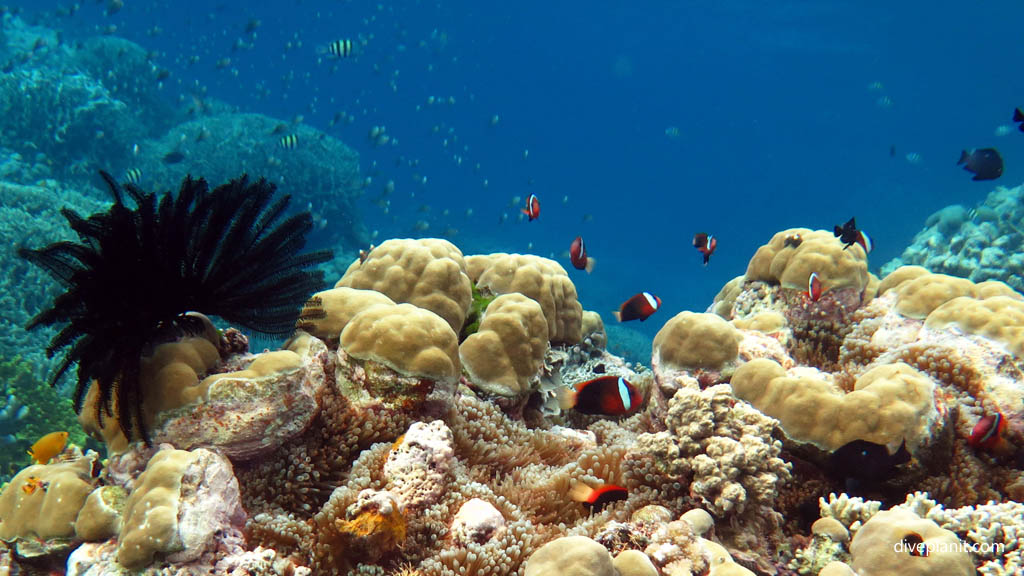 Dive Sites
Pricing / availability enquiry