Dumaguete is famous for frogfish, so where better to learn all about these curious creatures? Nowhere else can you tick off more frogfish species in a single dive, or in fact become a PADI-certified Frogfish Expert.
Dumaguete is on the island of Negros and just a one-hour flight from Manila. Most resorts are all situated in Dauin, along the coast south of the city, so once there easy to get to.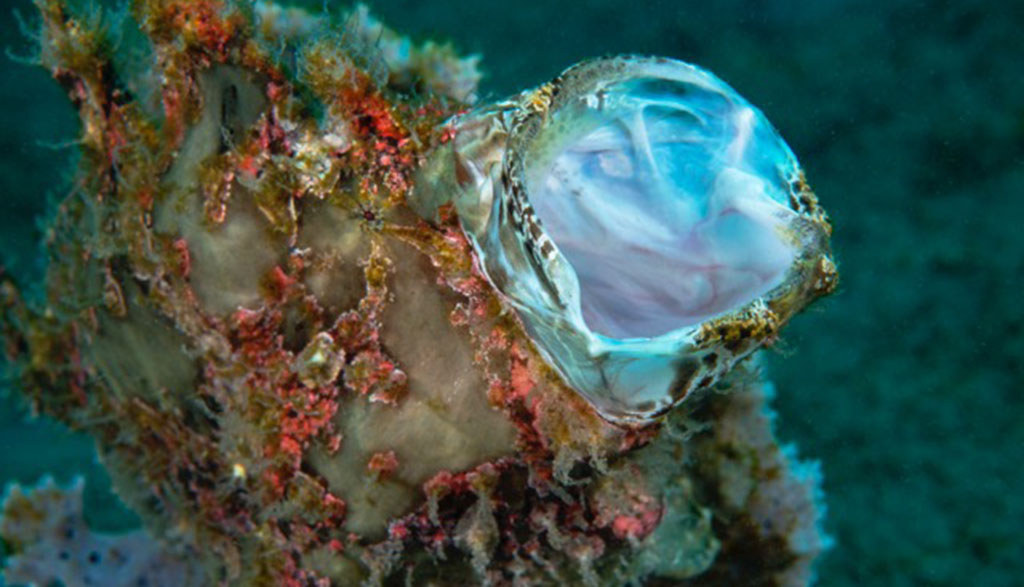 The PADI Frogfish Specialty Course is offered at Atmosphere Resort. Atmosphere is set in beautiful large grounds, a mix of spacious comfortable bungalows and villas. The dining room is semi outdoors with great choices for meals from three separate menus with a fantastic wine list. So, creature comforts sorted, what's the diving like?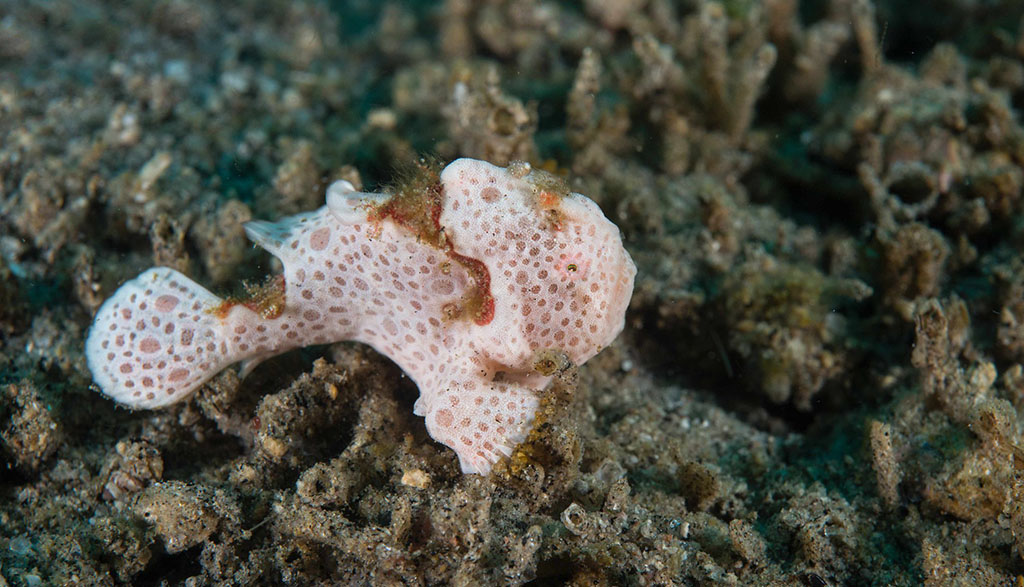 Our frogfish instructor is self-confessed Frogfish nerd, Daniel Geary otherwise known as Dr. Frogfish. Daniel has lived in the Philippines since 2011 and has worked with thresher sharks and whale sharks. It was while he was at Oslob he fell in love with frogfish and in 2014 he wrote and submitted the Frog Fish Specialty course for PADI. Daniel is currently the only person to teach the course which is run at Atmosphere Resort exclusively. To date he has certified 53 frogfish lovers. Daniel's knowledge and enthusiasm are inspiring and five minutes in, I'm hooked.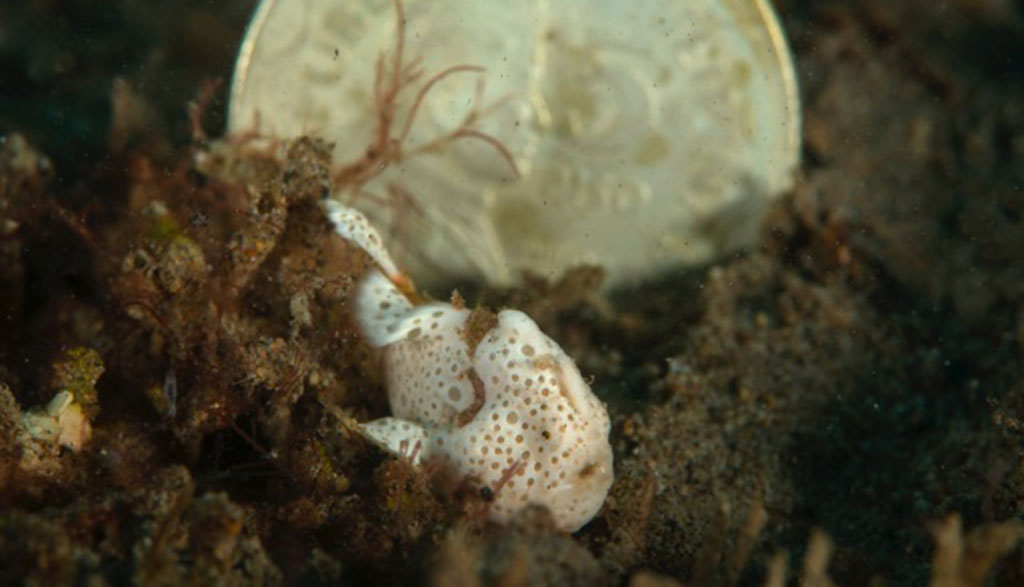 The course starts with the history of frogfish with the first ever-documented Frogfish encounter. To date there are 48 recognised species of frogfish with another possible five to be confirmed, with one of this five, I am very happy to say in Sydney Harbour.
We also learned why frogfish "yawn" – a sight every photographer wishes for and wants to experience. Opening their mouths up to 12 times the original size, you can see the huge muscle, (this is used for keeping it's catch inside the stomach) and the small rows of teeth rarely used as prey is generally swallowed whole.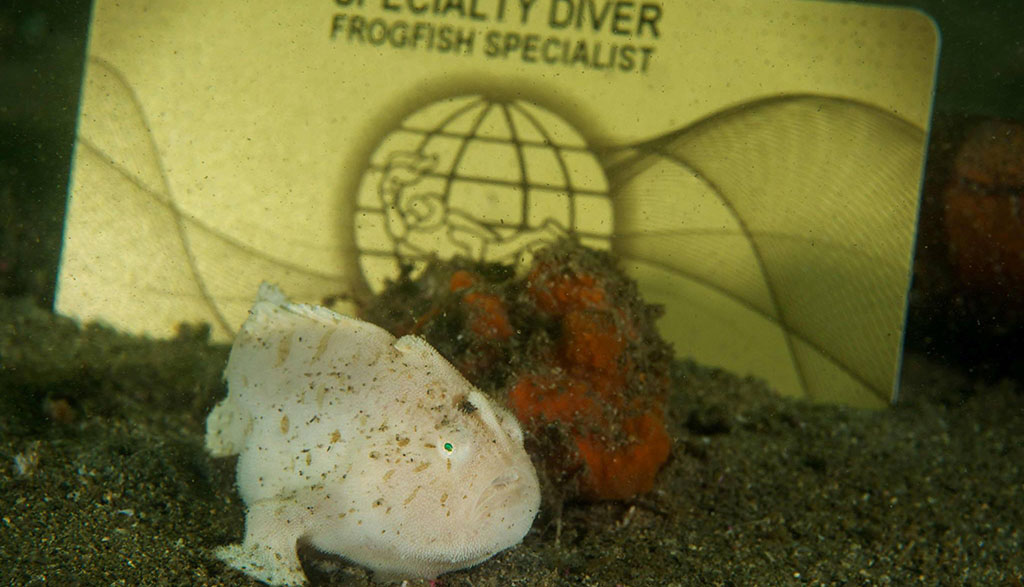 There said to be three main reasons for the 'yawn', or rather, there are three types of 'yawn'. The biggest yawn is caused by stress. Second yawn is generally more of a cough and is normally seen after eating and getting rid of undigested food like scales. The third yawn is more of a stretching of the jawbones and done before eating. A frogfish's jawbone becomes misaligned from anything involving movement of the mouth, eating and swimming. Yawning before eating realigns the jawbone ready for a successful meal.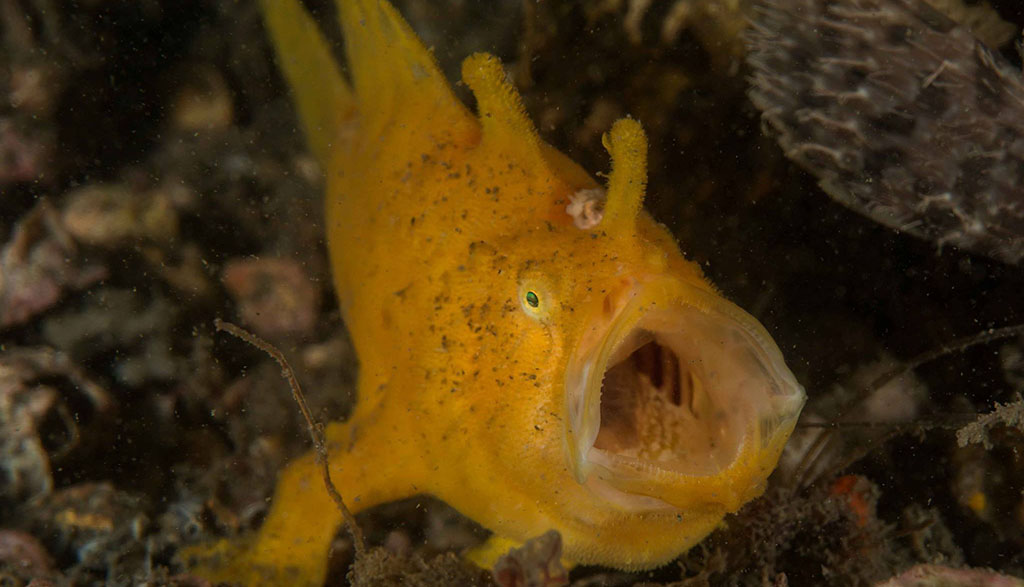 During the course we spotted five varieties of frogfish although these were just a few of the more common ones. The course was one of the most interesting and informative courses I have done to date and if you are a frogfish fan I strongly recommend it. The course outline was an afternoon of theory, two dives and then a recap of everything we had learnt, so you don't miss out on any opportunities to dive.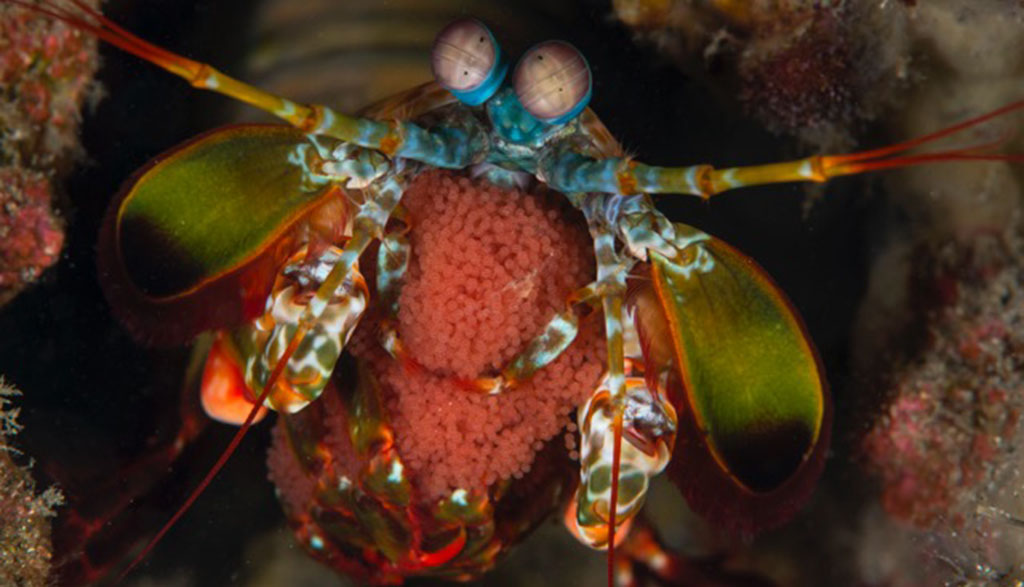 The diving around Dumaguete is not just critter and macro diving; there are also some great reef dives and the resort runs trips to Apo Island on a regular basis where the coral and fish life is stunning.
Also, if you love turtles Apo Island is home to plenty. The trip is about an hours' boat ride away.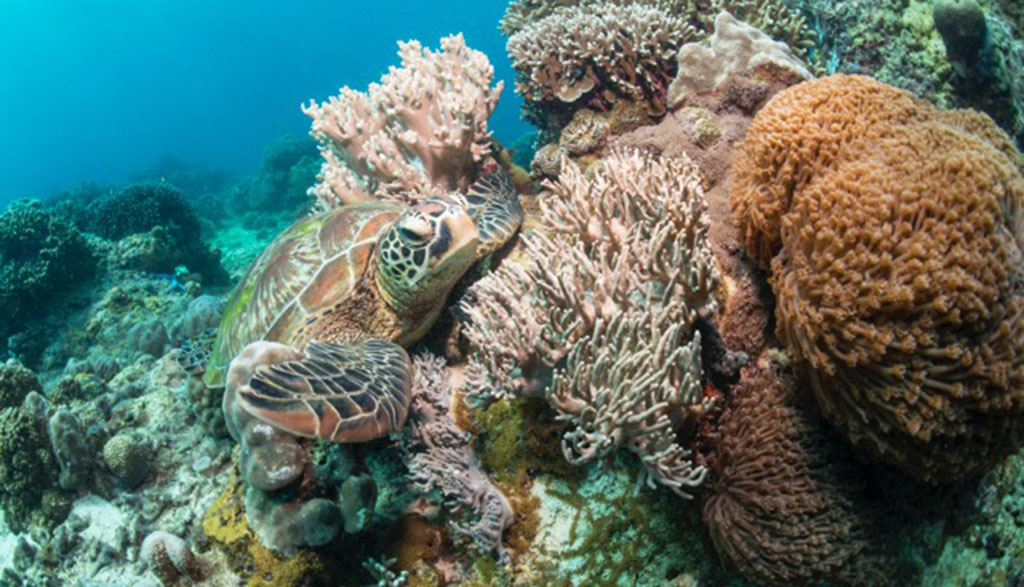 Also offered at Atmosphere Resort are mandarin fish dives, in the early evenings mandarin fish come out and display their courtships showing off their beautiful colours.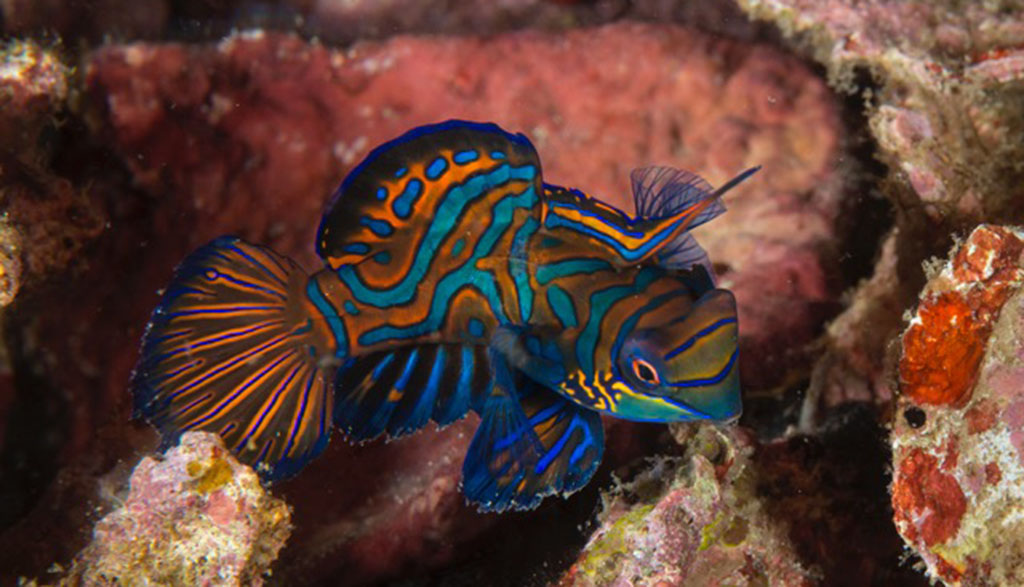 The diving is easy, varied and exciting. The house reef never disappoints, boat dives are excellent and the dive staff all amazing. A special thank you to my amazing dive guides Richard and Je-an.