Introduction
Location
Accommodation
Diving
Pricing & Schedules
Enquire Now
Asia Divers is located directly at the El Galleon Resort in Puerto Galera on the North East tip of Mindoro. Asia Divers at El Galleon is a divers' dive resort, offering multiple, frequent local dives daily, and trips to all the usual places. Additionally, Asia Divers offers the full gamut of regular dive training, plus Tech Dive training.
Both the resort and Asia Divers' dive centre are well-appointed and self-contained, and far enough away from the busy nightlife of Sabang Beach to enjoy a quiet night.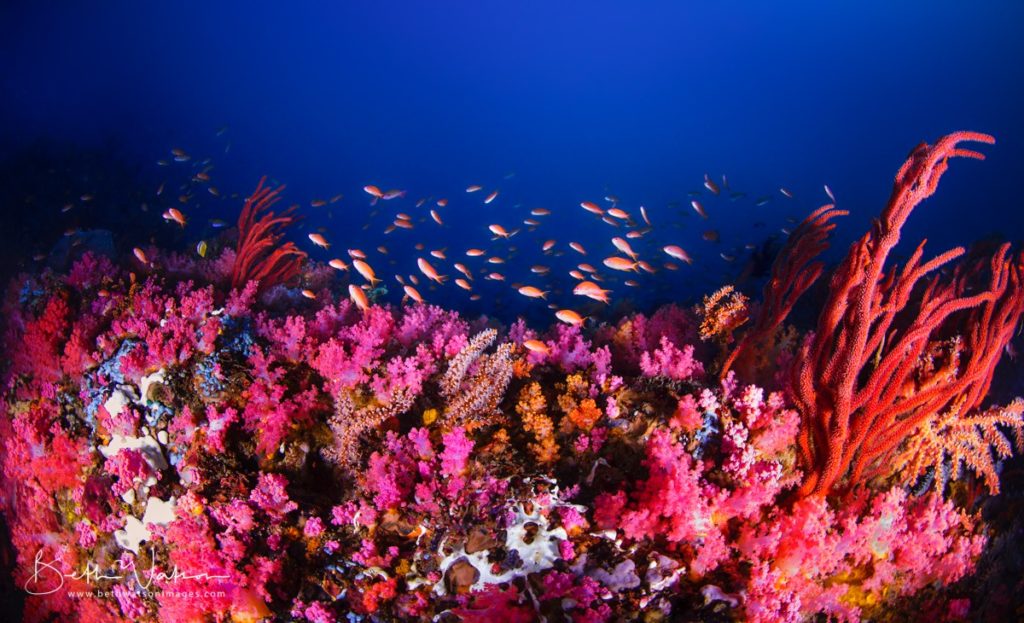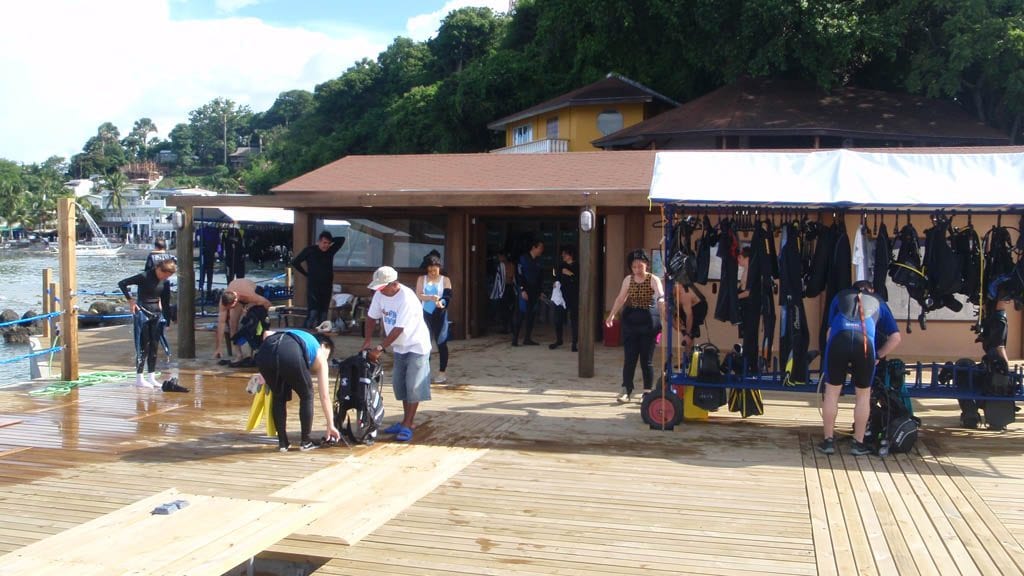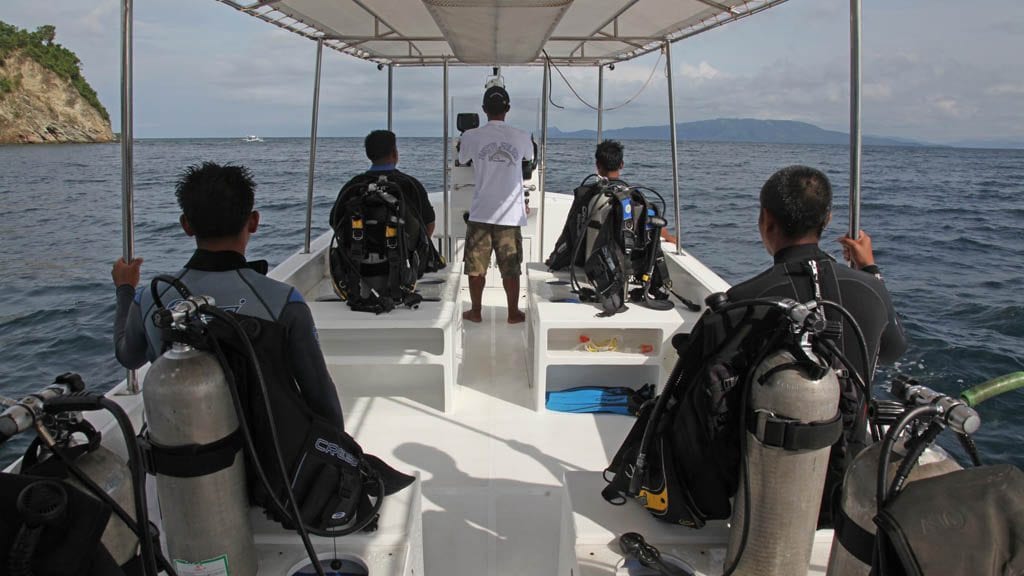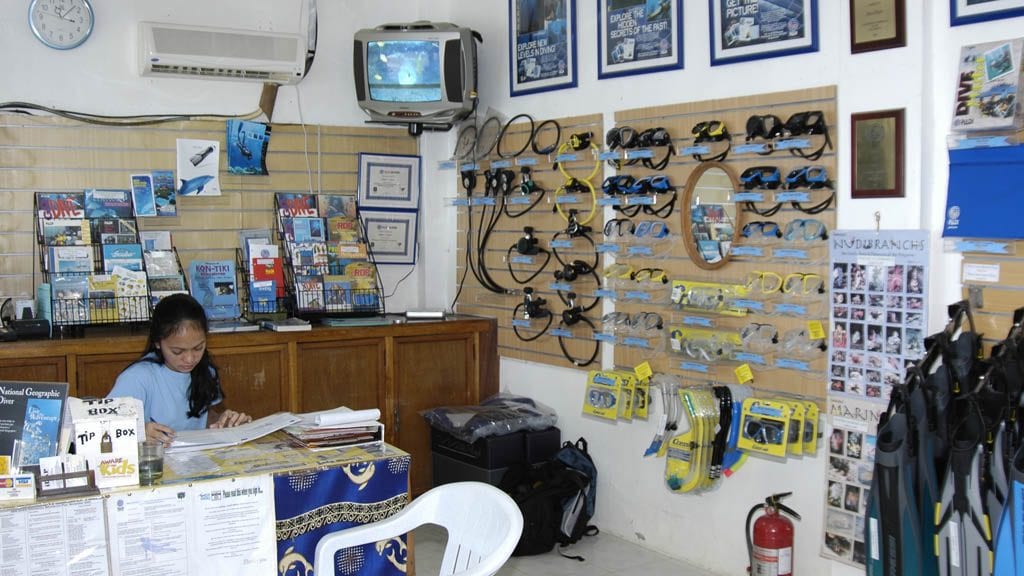 Resort Facilities
The heart of the resort is a beautiful swimming pool with lush tropical gardens and deck chairs. LaPalm Spa offers guests great massages with beautiful views where you can relax to the sound of the waves.
Arthur's Restaurant has a French chef and offers European and local cuisine. The popular 'The Point Bar' is a lively place above the dive centre where divers meet, have a couple of drinks and share their experiences of the day. The bar offers a magnificent view of Sabang Beach. The dive jetty is unique and also turns into a bar space at night.
Staying Connected
The El Galleon Resort has fast, free WiFi throughout the resort and in all guest rooms.
We think …
A very nice resort with good value for money. It is far enough away from the busy nightlife of Sabang Beach to enjoy a quiet night. Asia Divers is the only dive shop in Sabang with a jetty and this makes it very comfortable and attractive for divers. At night time the jetty gets converted into a bar where guest meets and enjoy the starry night.
El Galleon Resort is located in Puerto Galera on the North East tip of Mindoro. The transfer from Manila is by minibus (about 3 hours) to Batangas and then by outrigger boat (1 hour) directly to the resort.
The resort has 30 rooms of different categories. All rooms have air conditioning, ceiling fan, safe, private bathroom with hot water, a minibar and a terrace or balcony with seating.
The large Poolside rooms (12) are equipped with double beds and also have a TV and a vanity area. Step outside your room and drop into the swimming pool.
The 3 Family rooms are bigger and can accommodate up to four people in one double and two single beds.
The 10 Seaview rooms are a couple of steps up the hill and are the most popular rooms with a large balcony overlooking the ocean. The furnishings are the same as in the poolside rooms.
There is also a luxury One-Bedroom Apartment with a private kitchen, large private balcony and adjoining living room, as well as spectacular sea views.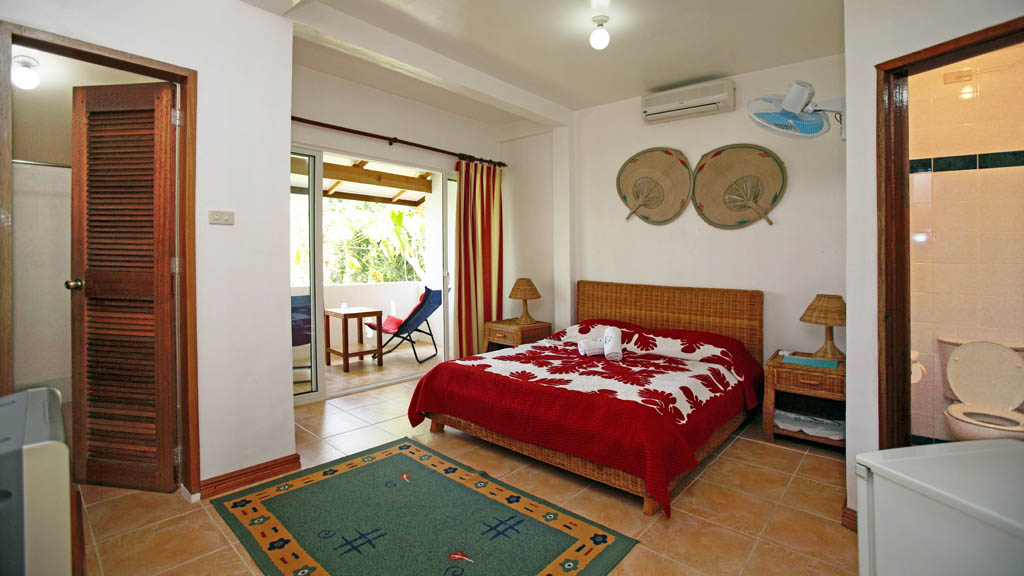 The Asia Divers dive centre is one of the very best in the Philippines, located right in the El Galleon Resort. We reckon they have the best location and facility with the dive shop built on a large, spacious jetty. You can get into your wetsuit and go straight on your allocated boat from the jetty where your dive gear is already set up for you. Asia Divers is managed and run by Alan Nash from Australia and Tommy Sonderstrom from Sweden. Both are instructor trainers, and their dive instructors are fantastic and super customer friendly. Asia Divers offer dive training up to PADI and CMAS from beginners to instructor level.
Dive Service
Most local dive sites can be reached within 15 minutes of Asia Divers Dive Centre by boat, and so divers return to the resort between dives. Where the more distant reefs are visited, it's a full day trip.
Up to four boat dives and one night dive are offered daily. The divers are divided into small groups, experience and interests are respected. A detailed briefing is conducted before each dive.
Asia Divers' 6 dive boats (4 traditional outrigger boats and 2 speed boats) are equipped with oxygen and first aid equipment. Warm towels are available after each dive. The facility offers fresh water showers and washbasins for your dive equipment and cameras. There is a well-equipped dive shop to buy all sorts of dive gear and Nitrox is available.
Technical Diving with Tech Asia (Division of Asia Divers)
Tech Asia, probably the Hub for Technical Diving in the Philippines, offers all levels of training, from the basics of Nitrox to full Trimix. (More information is available on request).
Dive sites
Asia Divers offers about 25 different dive sites with great variety on offer! There is a bit of almost everything: drop-offs, coral gardens, channels and wrecks. The dive sites have healthy coral with plenty of octopuses and plenty of fish variety. Macro fans will love the nudibranchs. The wrecks are teaming with batfish, sweetlips and snappers. Currents can be pretty strong in the channels, which provides the opportunity for some fantastic drift dives.
Pricing for El Galleon Resort & Asia Divers
Valid to 31 May 2024
AUD
USD
7 Nights Poolside Room (Double) with full board and unlimited diving
1484
USD
|
1484
7 Nights Poolside Room (Single) with full board and unlimited diving
1820
USD
|
1820
7 Nights Seaview Room (Double) with full board and unlimited diving
1571
USD
|
1571
7 Nights Seaview Room (Single) with full board and unlimited diving
1995
USD
|
1995
Included: Accommodation, all meals, unlimited day diving (up to 4 day dives & 1 night dive), tanks, weights, air fills, boat & guide. (Transfers not included in above pricing and will depend on number guests travelling).
Optional extras:
Nitrox: AUD 10 per dive or AUD 103 per week.
Equipment rental: AUD 25 per day.
The per person pricing above is indicative only: we show 7 night with 10/12 dive packages at high-end and lower-end rooms (singles & doubles) for the purposes of comparison. We can give you a price (and availability) for any combination of nights/dives you wish to undertake, which will include any discounts due to you as part of that package, and any exclusions, or items payable at the resort. Please use the [Enquire Now] tab to give us your exact requirements and we'll give you the best deal we can.