Site Type:
Scuttled ship, coral reefs and muck
Depth:

Top: 8M

Bottom: 22M

Location:
Off Sabang Beach
The Alma Jane was a 30m long cargo ship that once ferried goods around the Philippines. But once retired the ship was stripped and scuttled for divers to enjoy off Puerto Galera in 2003. Today the Alma Jane rests upright on the sand at 30m and is home a good population of fish.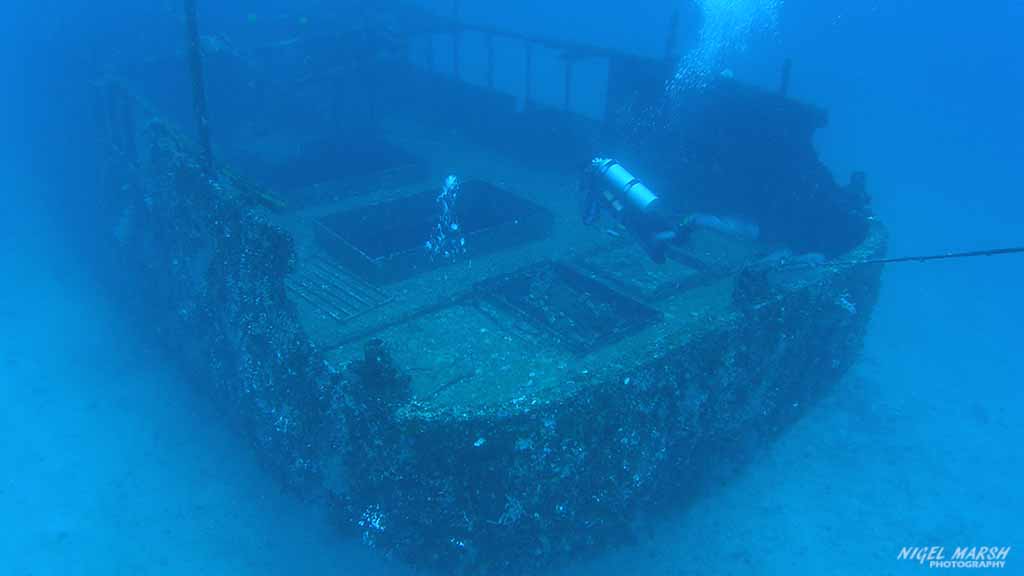 Rolling into the blue water I was amazed to look below me and see the Alma Jane. With 25m visibility we could almost see the entire length of this 30m long cargo ship. Following our guide we swam towards the stern of the ship and then dropped into one of the open holds. There was not a lot to see inside the ship, but we did find several lionfish and pipefish.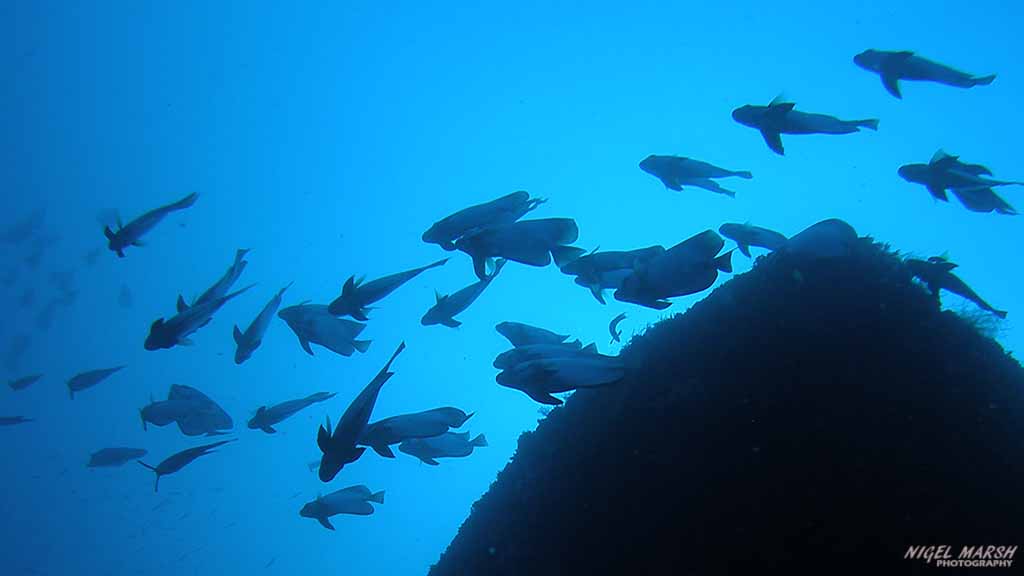 After a brief internal exploration we headed under the stern to see snappers, gropers and soft corals decorating the hull. Swimming along the side of the ship we navigated to the bow, and as we did the fish life increased. Hovering around the bow were trevally, snapper, sweetlips and schools of batfish. We would have liked to spend more time with all the fish, but our bottom time on this interesting wreck ended way too fast.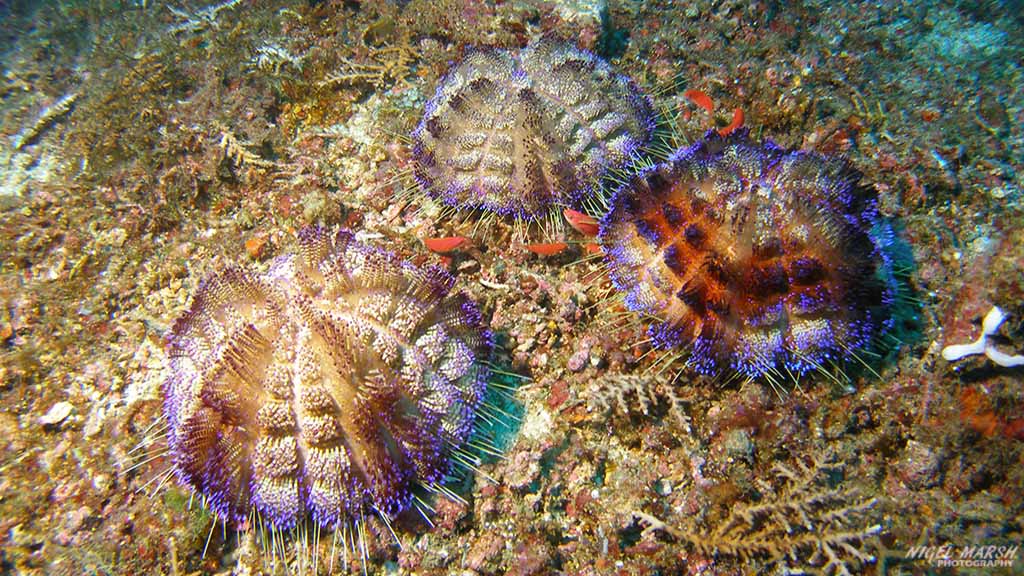 Leaving the Alma Jane we followed our guide into the shallows and a rubble zone with numerous coral heads. Scattered over the bottom were countless fire urchins and quite a few sea stars. This rubble zone was also home to jawfish, shrimp gobies, anemones, mantis shrimps and a tiny ornate ghost pipefish.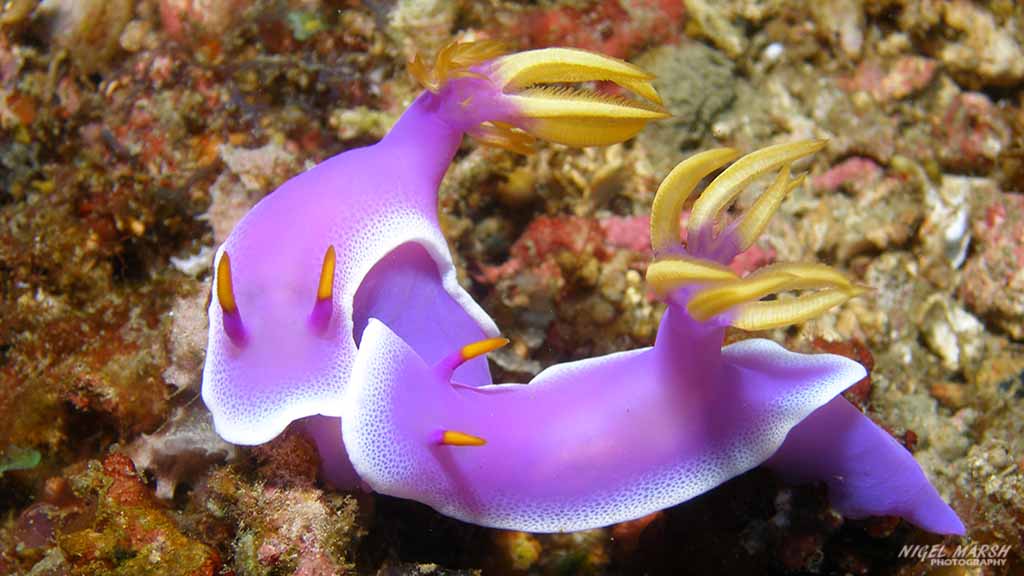 Continuing into the shallows we then explored some pretty coral gardens decorated with gorgonians, sponges and soft corals. Hiding in this coral garden were nudibranchs, frogfish, pufferfish and a good variety of small reef fish. But a pretty cuttlefish kept my camera busy while we did our safety stop.