Overview
Jetty Dive is Coffs Harbour's only Five Star PADI Dive centre, and as such offers the full gamut of PADI Scuba training courses. Jetty also offers an online Scuba Discount Store, as well as a shop packed full of the latest gear and gadgets.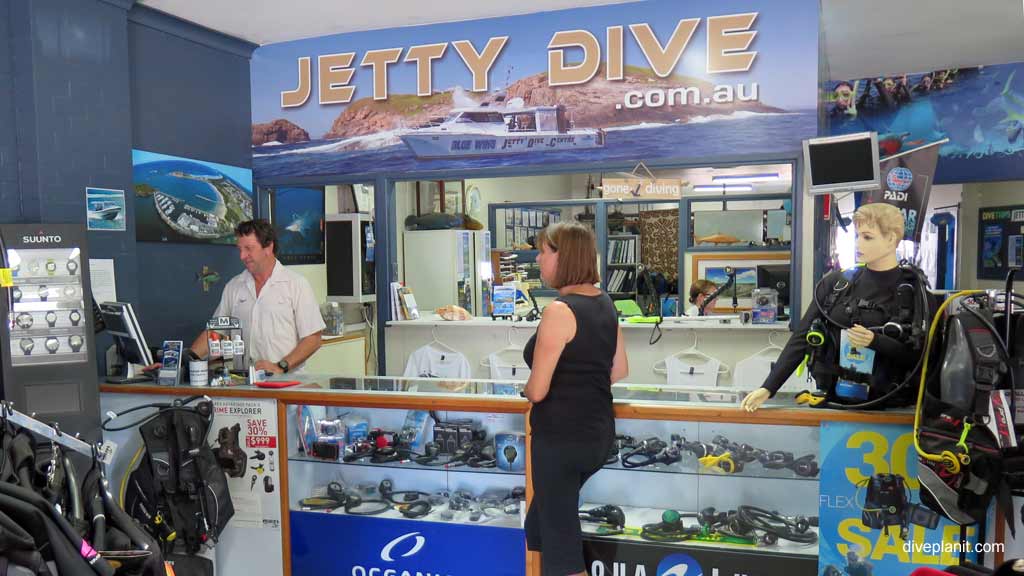 Jetty has regular (daily in the high season) dive trips out to the South Solitary Islands and other local dive sites, all easily accessible in their modern, purpose built 12m dive boat €˜Wild Fin'. They also hire gear and can provide fills of both air and nitrox.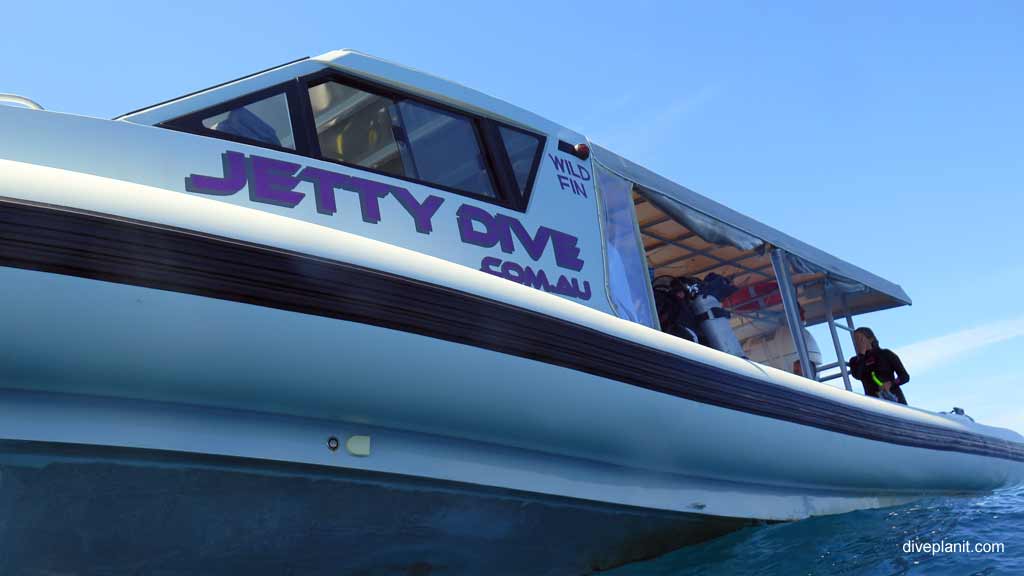 They have a number of experienced dive guides and an extensive website covering all of the above, as well as a few ideas on accommodation, a list of their dive sites and a great fish ID of the kinds of fish you can expect to find around each site, both common and the rarer ones, like this Sargassum Handfish – so named as the pectoral fins look a little like hands.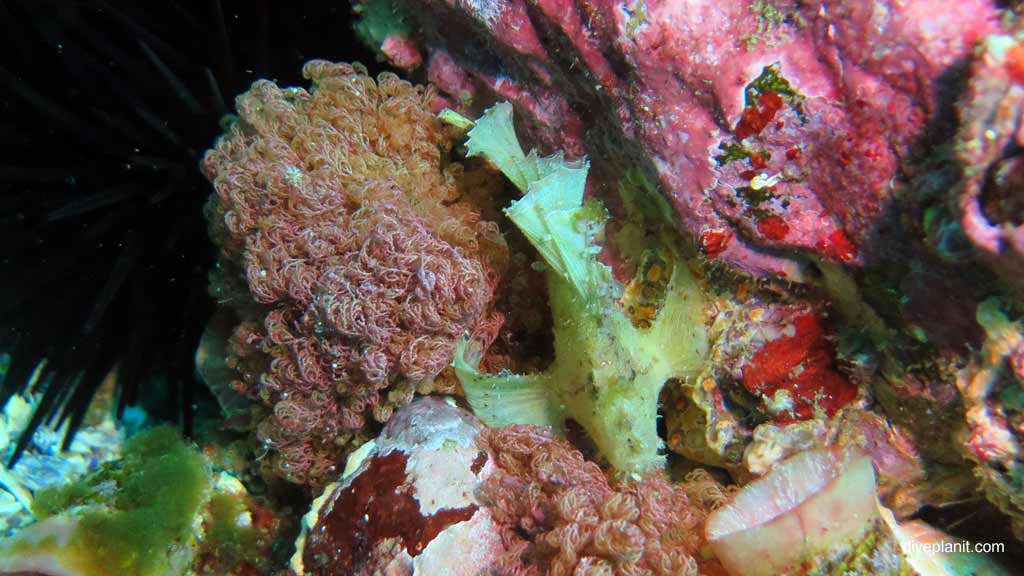 Facilities
| | | | | |
| --- | --- | --- | --- | --- |
| Training School Type: | PADI | | Nitrox Fill: | |
| Air Fill | | | Number of Guides | 4 |
| Gear Hire | | | Number of Boats | 1 |
| Gear Sales | | | Number of Dive Sites | 20 |
| Gear Servicing | | | Accommodation | |
Location
Jetty Dive is at 398 Harbour Drive, Coffs Harbour.  As you can't turn right into it from Harbour Drive, approach from Orlanda St, or do a u-turn on the roundabout on Marina Drive – check out via Google maps.  You should drive down the left-hand side of the shop and drop your gear next to the trailer before parking your car in the car park to the left on the other side of the fence.
Enquiries: please contact Jetty Dive directly on: +61 2 6651 1611 or via their Contact Us page.
What to expect
If you're diving with Jetty Dive, here's how your day will run:
The Jetty Dive team meets at the dive shop to set up, and Mike expects his guests to arrive in good time for an 8am departure which means at least 30 min beforehand. Once you've signed your life away, the gig is to set up your first tank. It will be loaded into the trailer. Fins in the Fin tub, mask and snorkel in the other tub and weights in a pile. Then get half dressed into your wetty, but remember to take some dry gear in a dry bag as Mike prefers his guests not to come back in wet wetsuits in his nice clean, salt-free, modern minibus.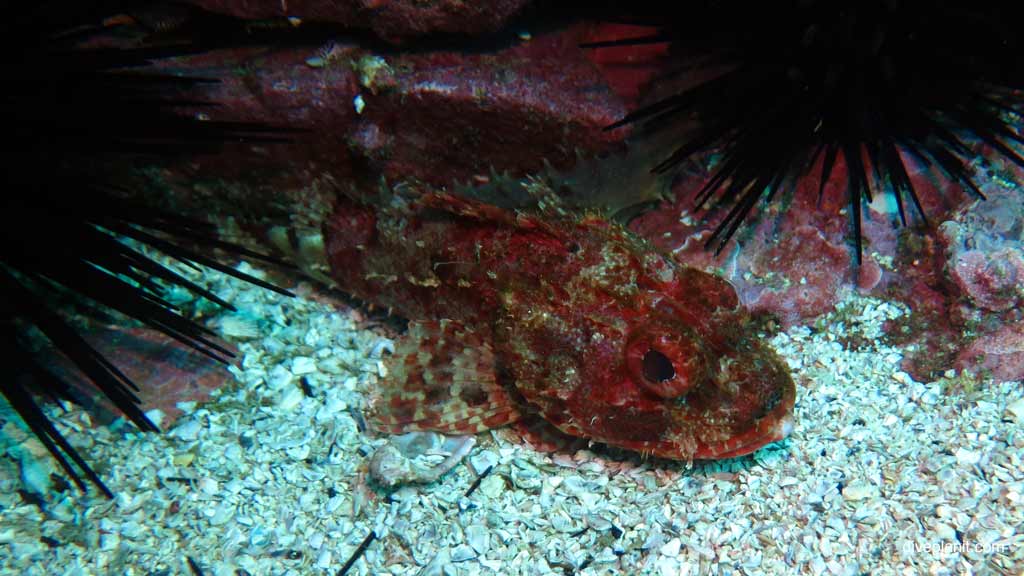 Everything is loaded in the trailer.  Do not leave any gear or backpack unattended for two seconds as it will be loaded into the trailer and turn up on the boat – you have been warned.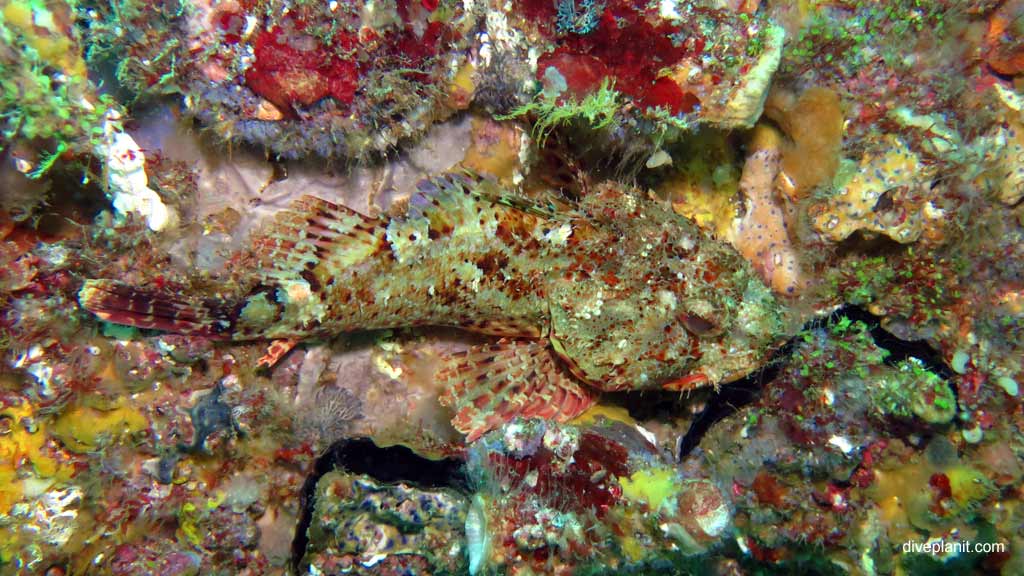 Then all the guests board the minibus and transfer to the jetty which is a 5 min drive away. At the jetty everyone helps unload the trailer into the boat and miraculously, (or more probably by design), your tub turns up beneath your seat, with your second tank and first tank setup directly behind you.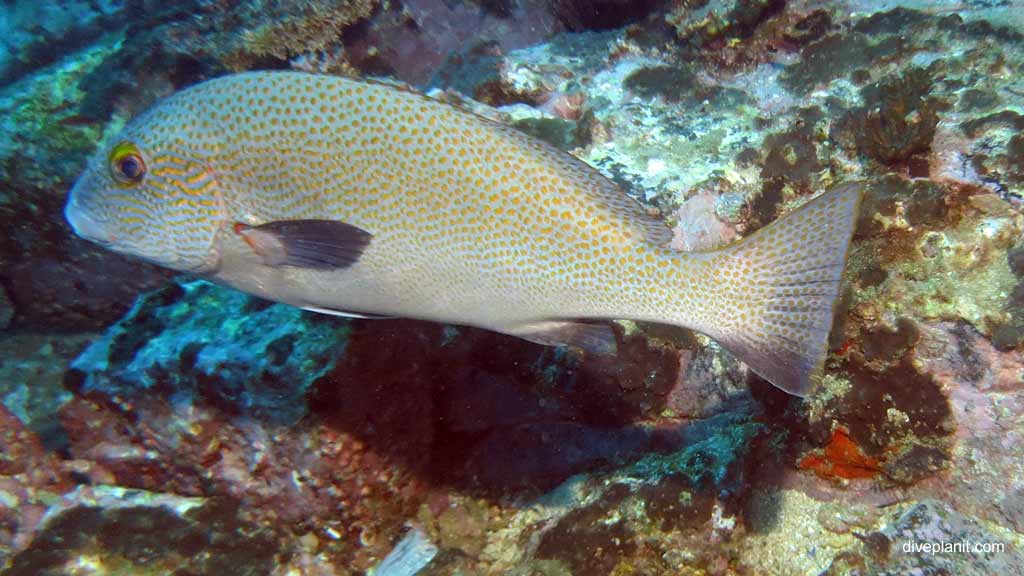 The purpose designed boat feels quite spacious even when full. You even get a cushion on the seat which doubles as a fender for the inflatable tubes which make up the side of the boat.
On the journey out we are invited (instructed) to remain seated in your designated seat (tray table up, armrests down). The journey to the South Solitary is just 20 min thanks to the twin V8 4 Stroke 350s on the back. It's a wide stable boat and in skipper Chris' capable hands it makes the ocean feels smooth as silk.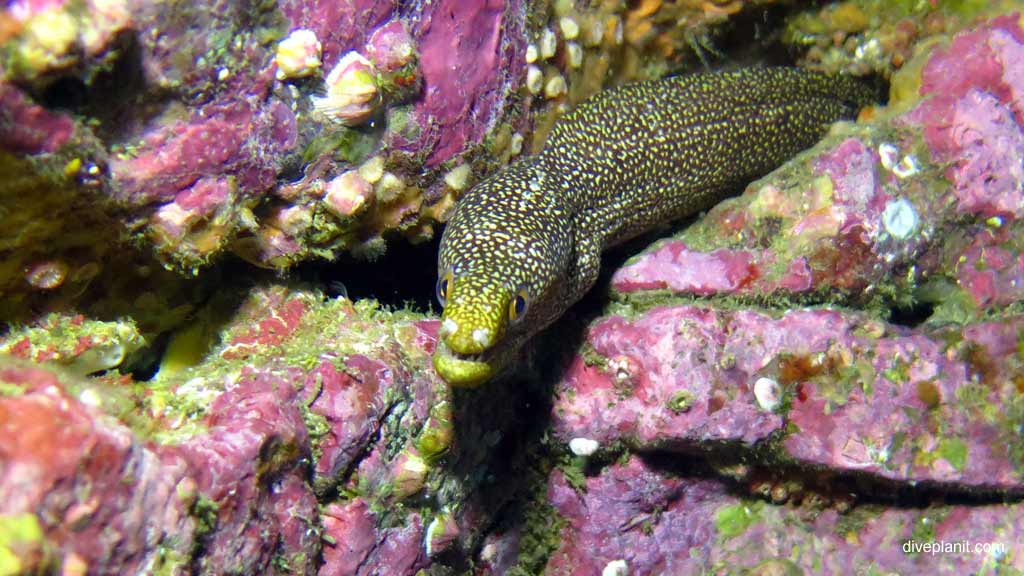 On arrival at South Solitary the boat will nose around the different mooring buoys looking for a sheltered mooring. Once tied off, the Dive Master will assign guests to guides who will then give their little party a dive briefing. After that, gear up and get ready to go. Either we'll go from that mooring or head to another for the drop-off. Either way it's a backward roll over the soft side of the RIB and up to the mooring line and down to the solitary depths and that marine world we love so much.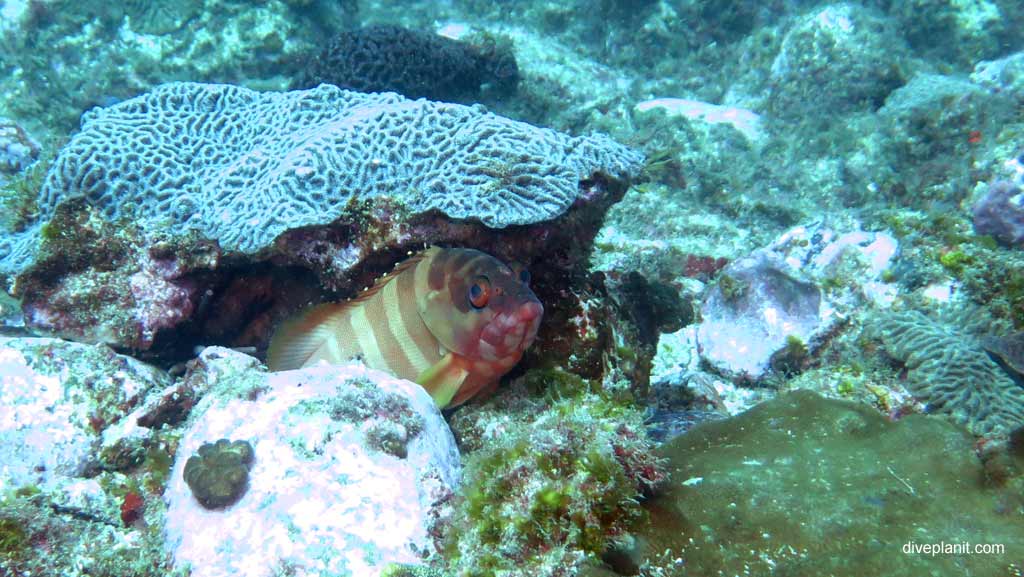 It's possible the boat will move moorings whilst you're diving, so you may start at one buoy and surface at another, but hey presto, the boat will be waiting there in calm water for you.
Lunch is soup, coffee and tea, and crackers and biccies and the mandatory snakes. You're encouraged to change cylinders after your first dive. Dive two is pretty much the same gig. After the second dive you're encouraged to strip down your gear and yourself to dry off a little on the 20 min return trip back to the jetty.  On arrival it is pretty much empty the boat into the trailer and then at the dive shop 5 minutes later empty the trailer via the wash down tubs onto the hanging racks. Everyone mucks in with all the gear whether it's yours or not, and in 10 min everything is done.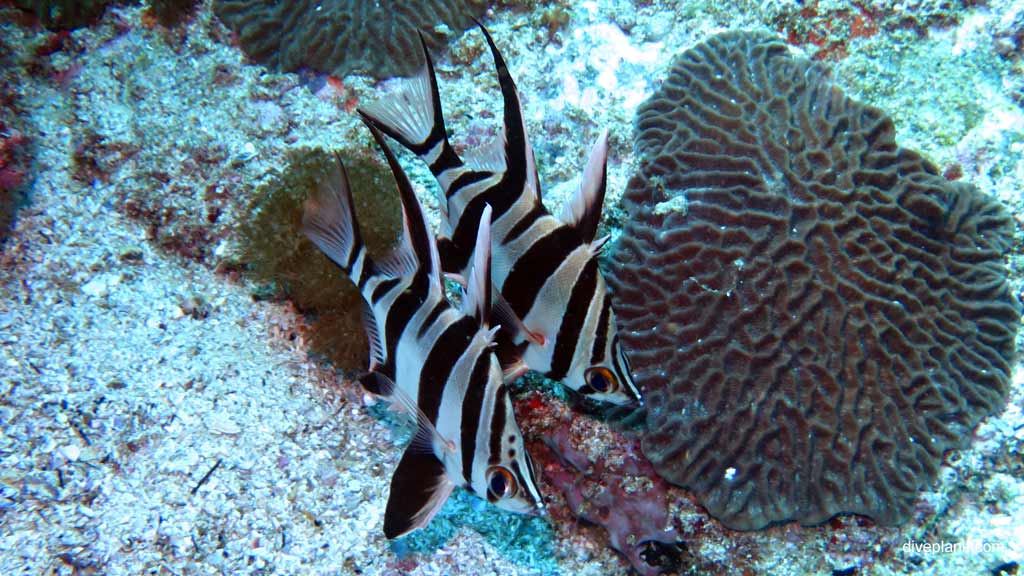 There are also hot showers and toilets so make the most of these while your gear is drip drying. There is a lunch table too if you brought your own. The dive shop is the last in a small strip of establishments now referred to as 'Jetty Strip' so you can get a great lunch of sandwich and a drink, or something more upmarket if you prefer.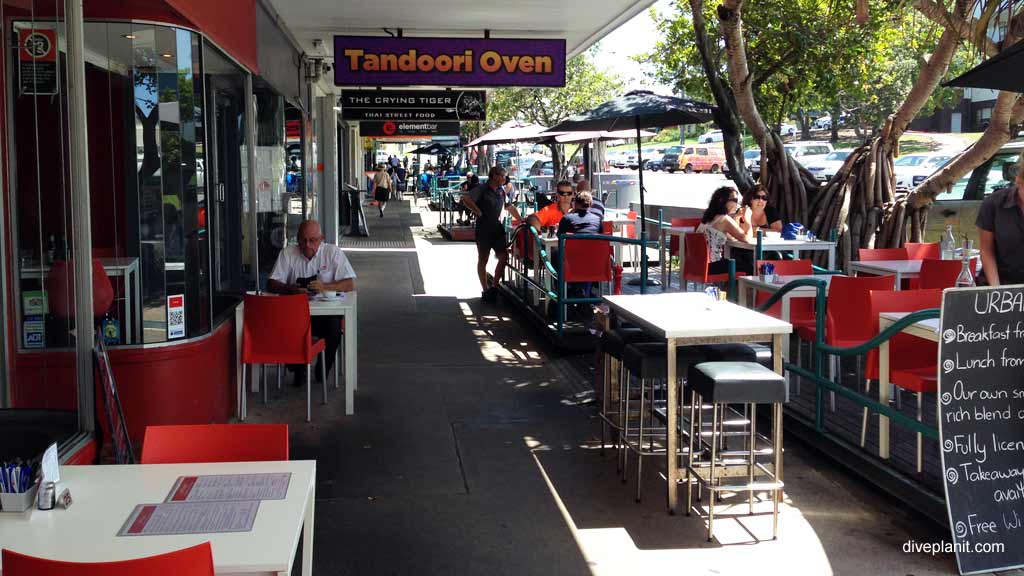 The pub is at the other end of the strip about 100 m up the road, if you're so inclined. After lunch, and writing up your dive, head back to the shop and grab your tub, or arrange to leave your gear overnight if you're diving again the next day. We left all our gear, and it was bone dry for us to slip into the next morning. Too easy!
Here's a taster of the fun you're going to have diving with Jetty Dive.
Pricing / availability enquiry