Site Overview
Dive Centres
Site Type:
Wall; Macro (Nudi's); Mega fauna; Photographic;
Depth:

Median: 20M

Bottom: 21M

Location:
South Solitary Island is a 30 minute trip by boat from Coffs
Look carefully in all the crevices as you're sure to see a Banded Coral Shrimp somewhere in there.  But that's not all you'll see.  Here's a short video of some of the stuff we saw.
Amongst the boulders you'll likely see the odd eel, and let's face it – most eels are odd – and you rarely see two together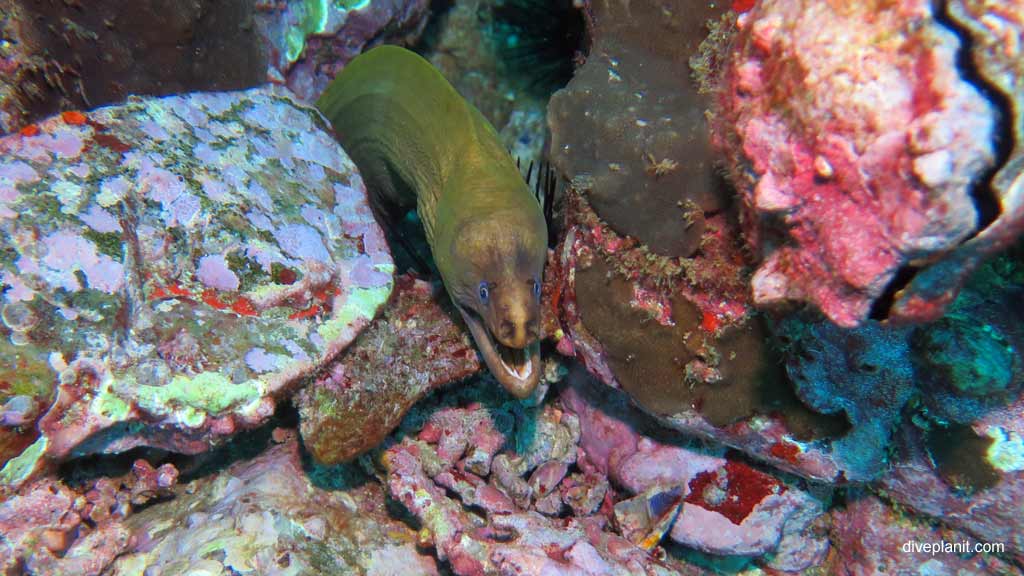 Along the wall you will spot the obvious turtle often reposed at the bottom of the wall if they can't find a crevice to wedge themselves into.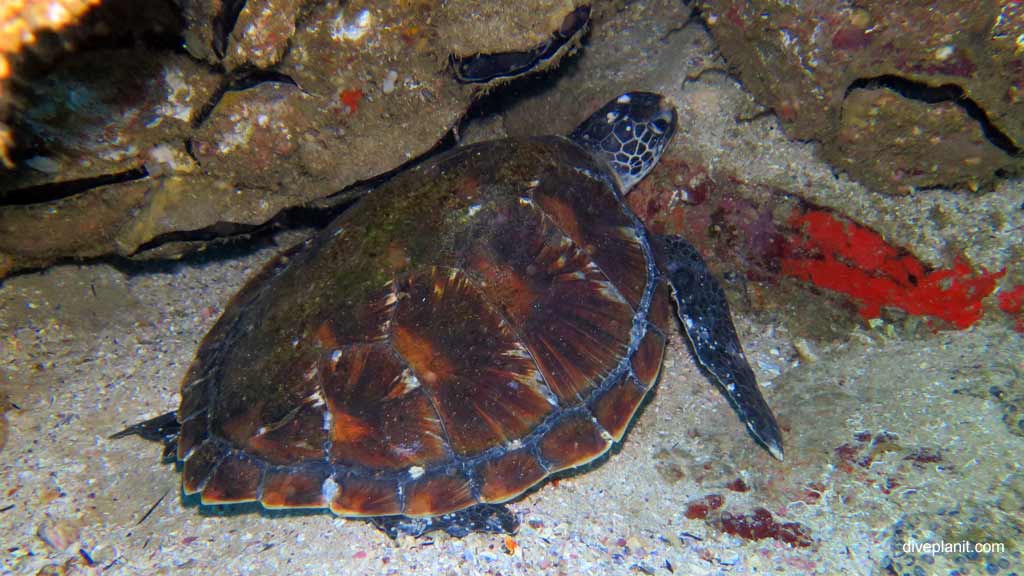 But as you move along the wall it helps to invert so that you can get a good look at what's underneath each over hang. An octopus has crept in behind this Rockcod making strange bed-fellows indeed.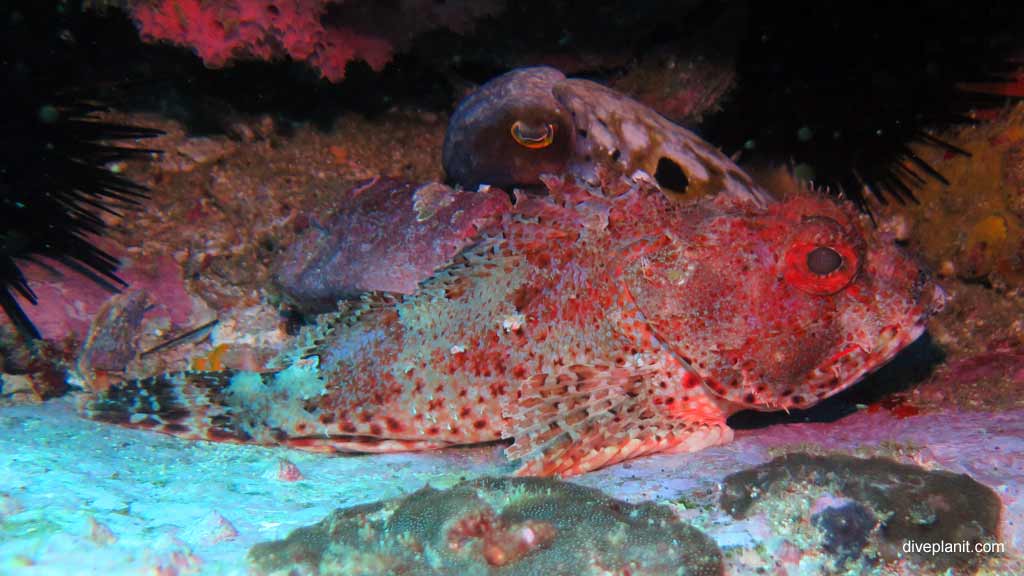 And be careful where you put your hands and fins as the larger boulders are littered with very well camouflaged Wobbies.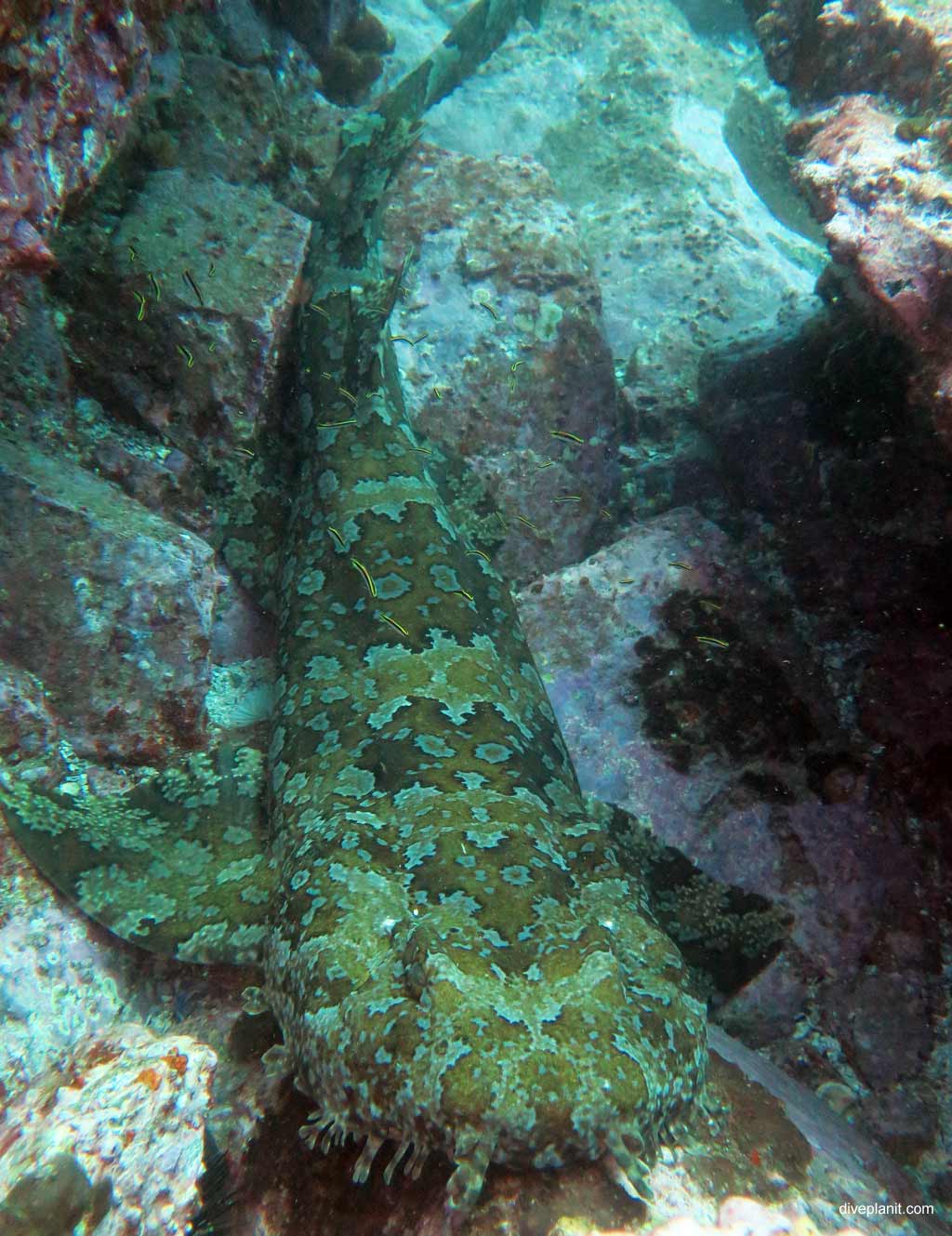 Lionfish also like walls as they tend to provide shelter from current.  There are plenty about, and if you catch them in the open, before they discover you, you'll get a good shot in which will hopefully include the face, rather than the usual 'tail-end'.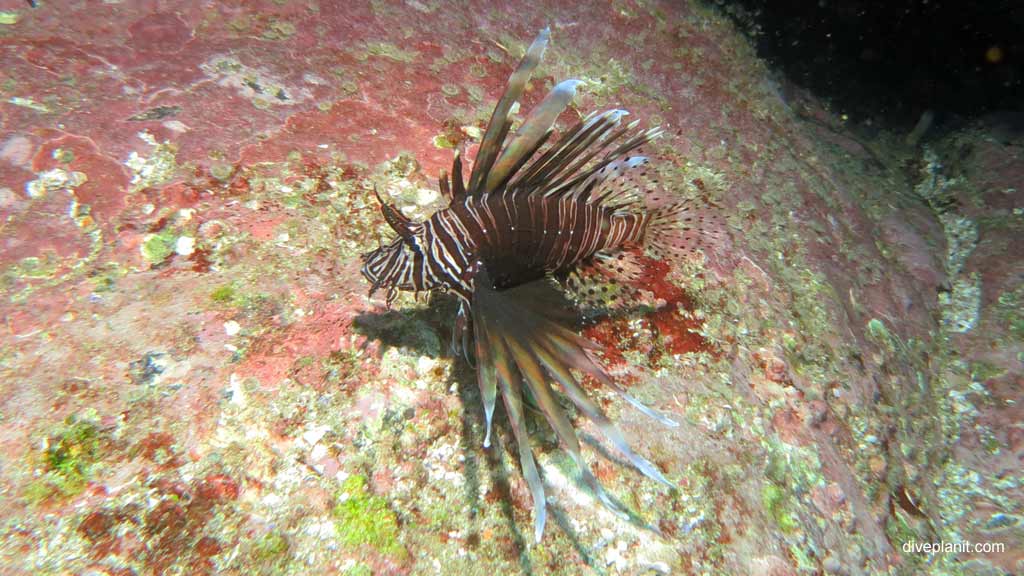 There are also clown fish hiding in the anemones – and always looking so serious!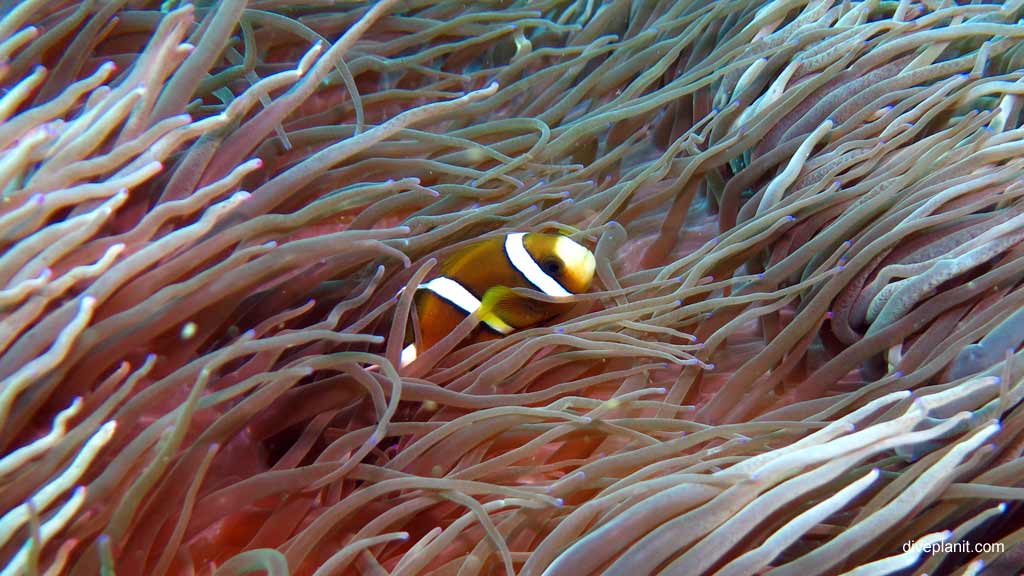 On the tops of the walls, amongst the soft coral and algae you'll also definitely find a few nudis if you look hard enough.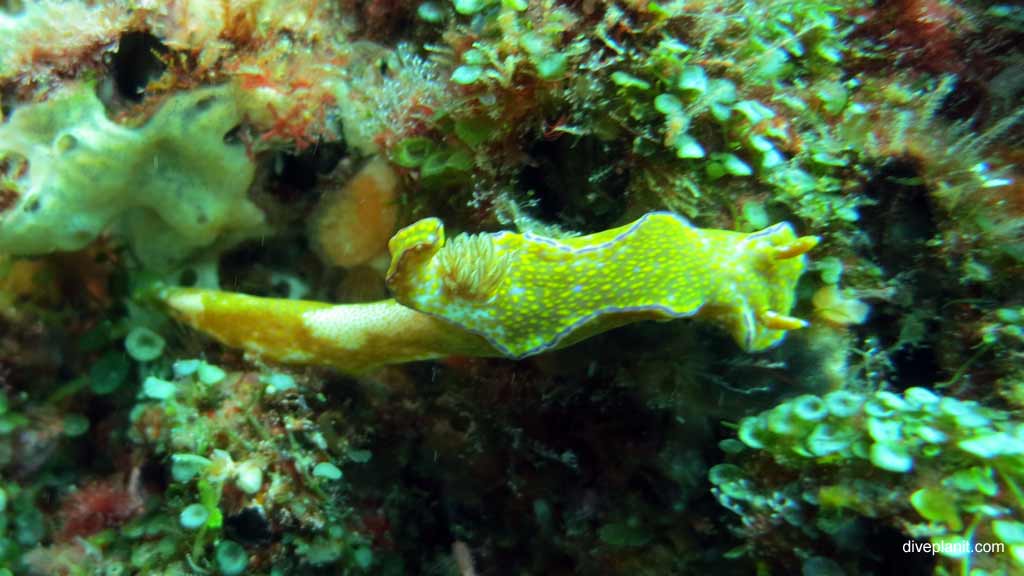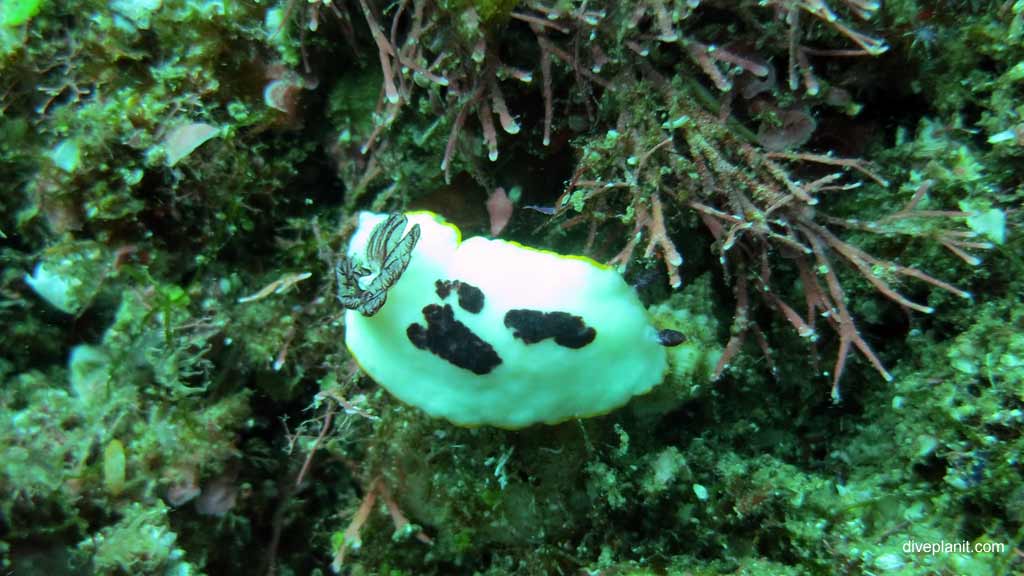 Though personally I don't – I'm much happier to observe (and swim with) a few higher life forms like this black ray even if he's not so pretty.