Overview
**COVID UPDATE**. Due to the uncertainty of access to the islands during this unsettling period, it is ABSOLUTELY ESSENTIAL you contact us BEFORE making any BOOKINGS to travel to the islands to avoid disappointment. This includes FLIGHTS and ACCOMMODATION.
Cocos Dive is the only dive operator on Cocos Keeling Islands and is run by Dieter Gerhard, a small operator providing personalized service to individual divers. It is highly recommended you book your dives before you travel here. While you may get lucky and find a place on the boat when you arrive, if you show up without having booked in advance there is a high possibility you'll miss out.
Dieter is the kind of dive leader who instils confidence and he never rushes the activity. If are going to spend the best part of the day to get two and a bit quality hours underwater, you may as well do it properly. He makes sure the advanced divers are out of the boat first, and then makes sure any novice divers are correctly weighted and feeling confident.
The other thing I liked about diving with Dieter is the post-dive debrief: "let's go through what we saw". After all divers are back on the boat and the dive log is completed, Dieter goes around the boat and asks us to name the critters we saw until we run out. Anything we saw we can't name, he works with us to try to identify it.
Cocos Dive has two boats.  The 'small' dive boat is called Sayap Kecil (or 'Little Wing'). It seats four divers, the skipper, and his first mate.
It also houses 10 tanks, a very big esky and a dry box. The boat's twin 60s will get you across the lagoon in 20 min. Cocos Dive also has a 'big'(ger) boat: Putri Laut (or 'Princess of the Sea') which takes 10 divers and 2 crew.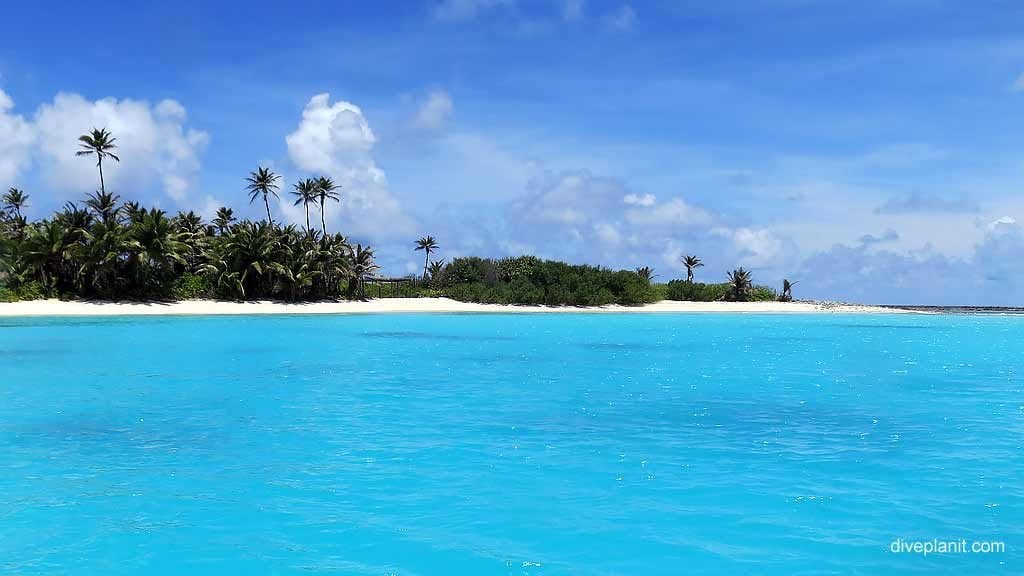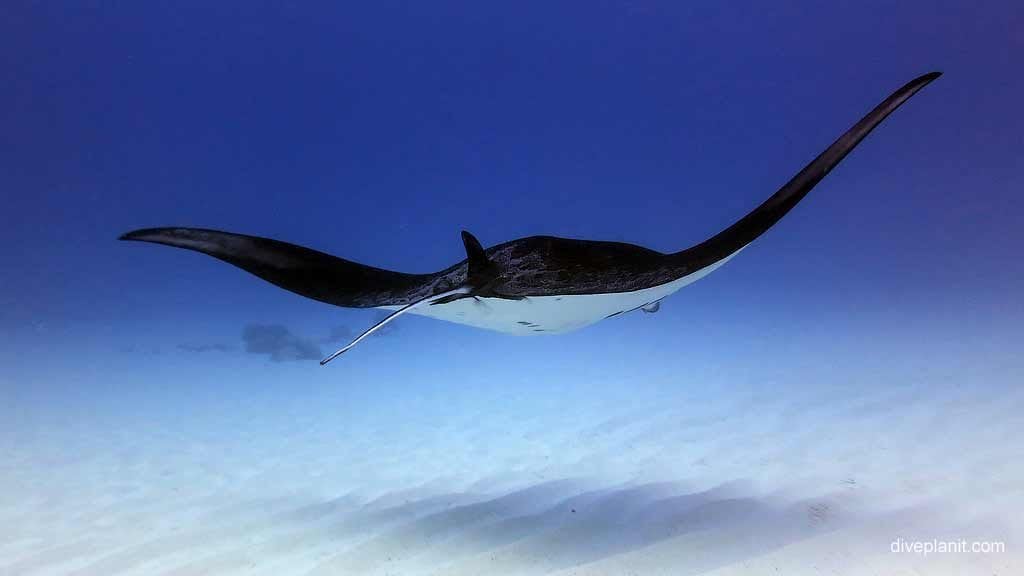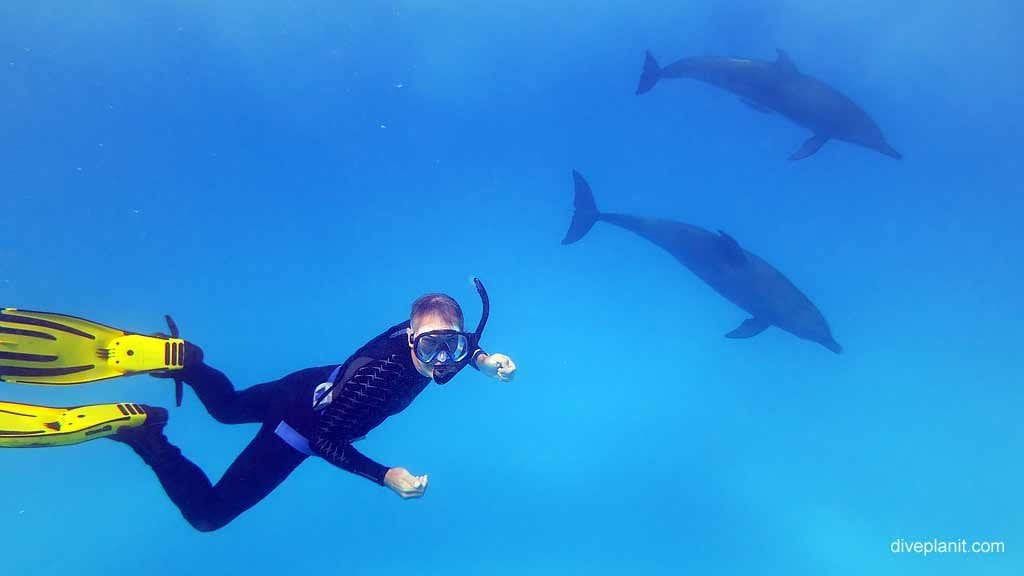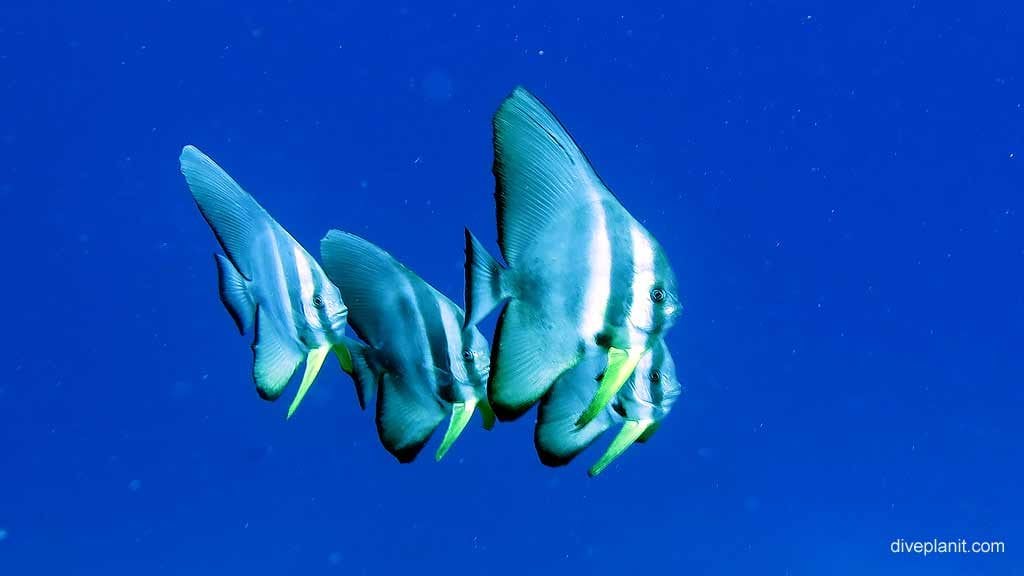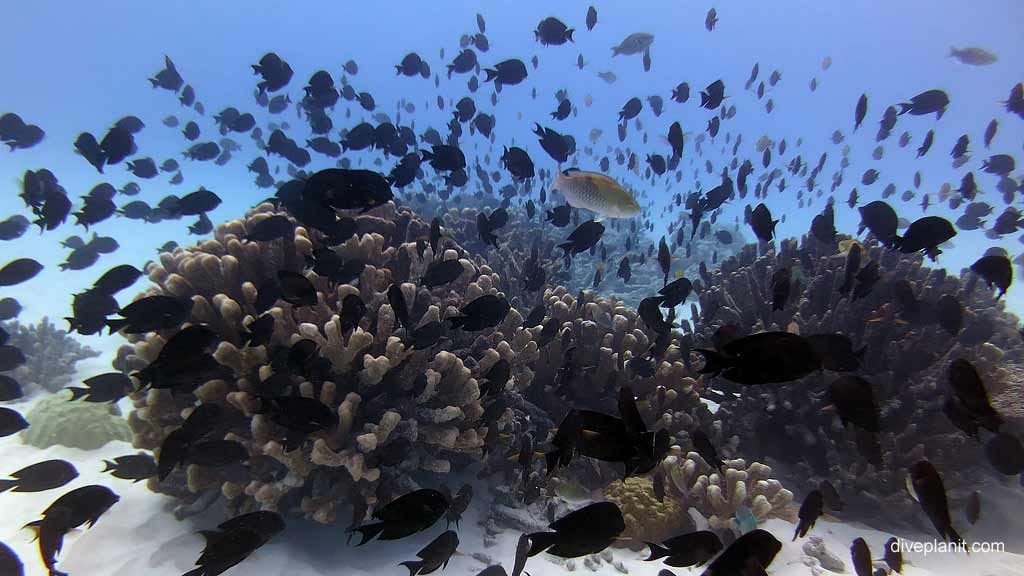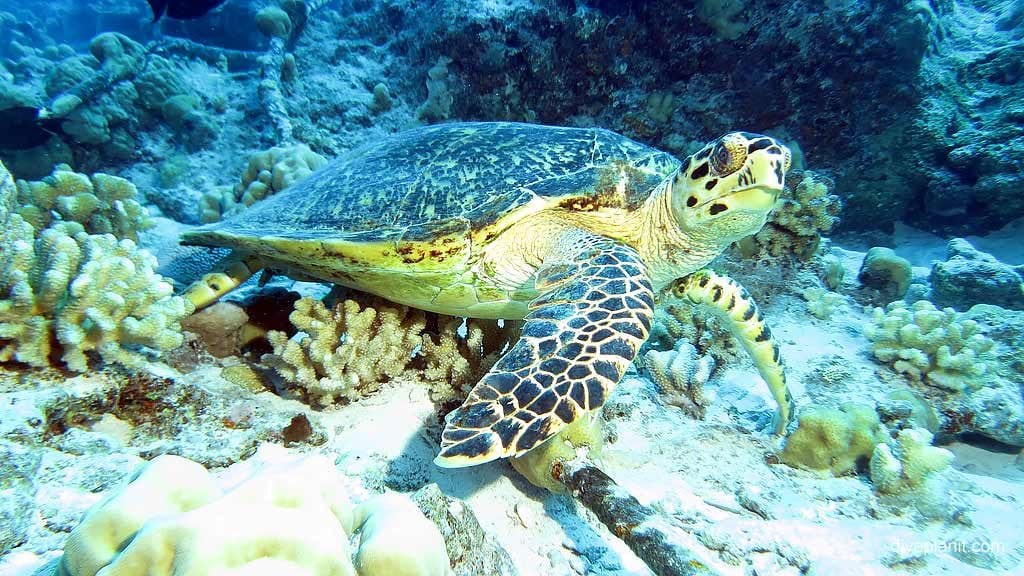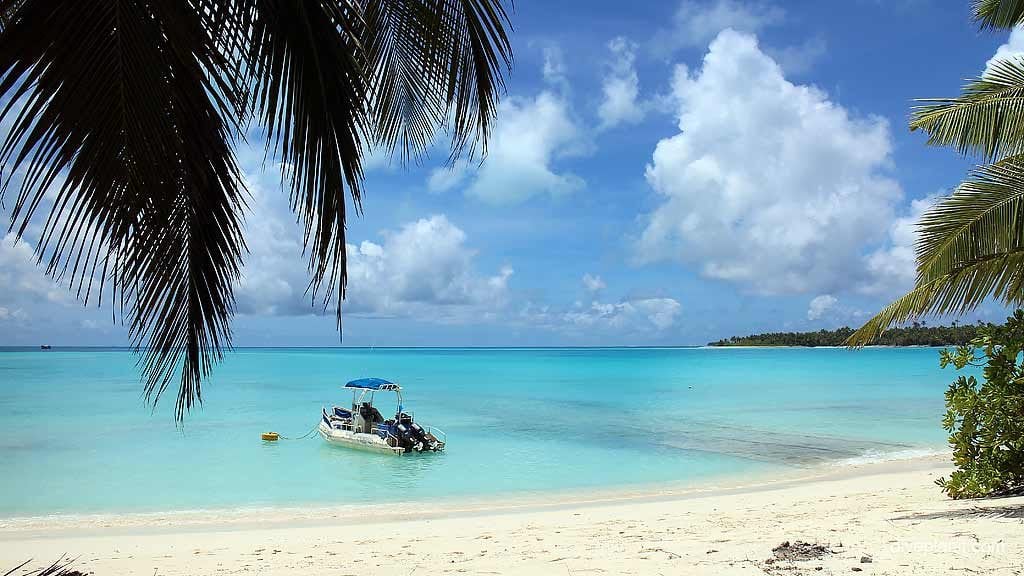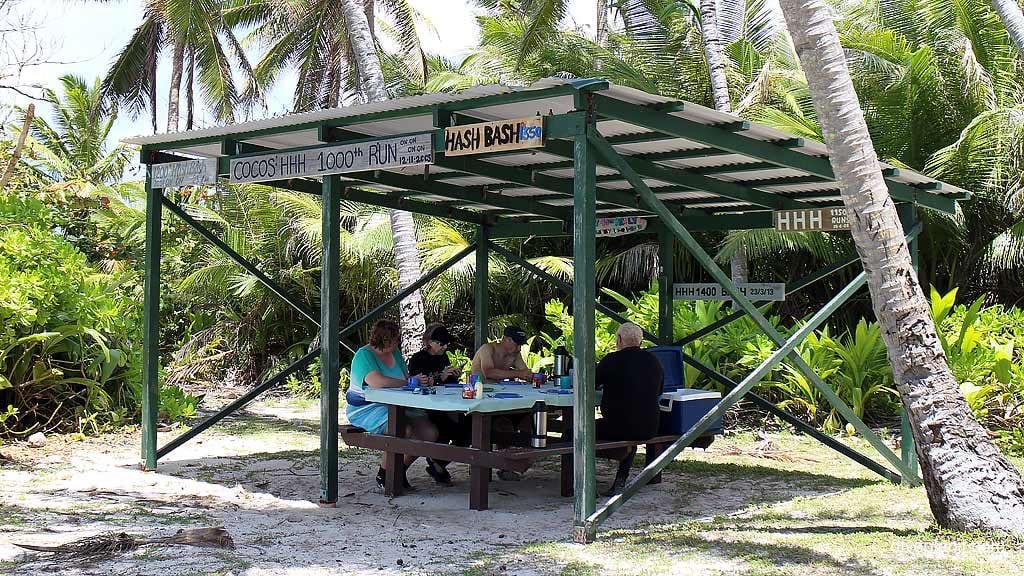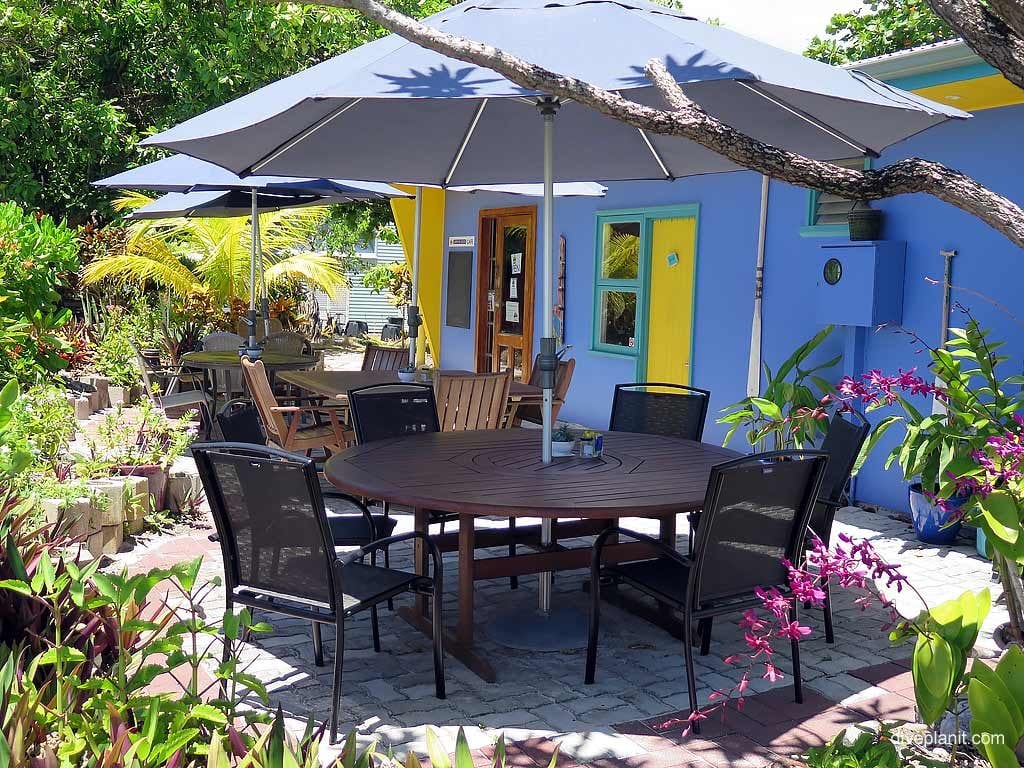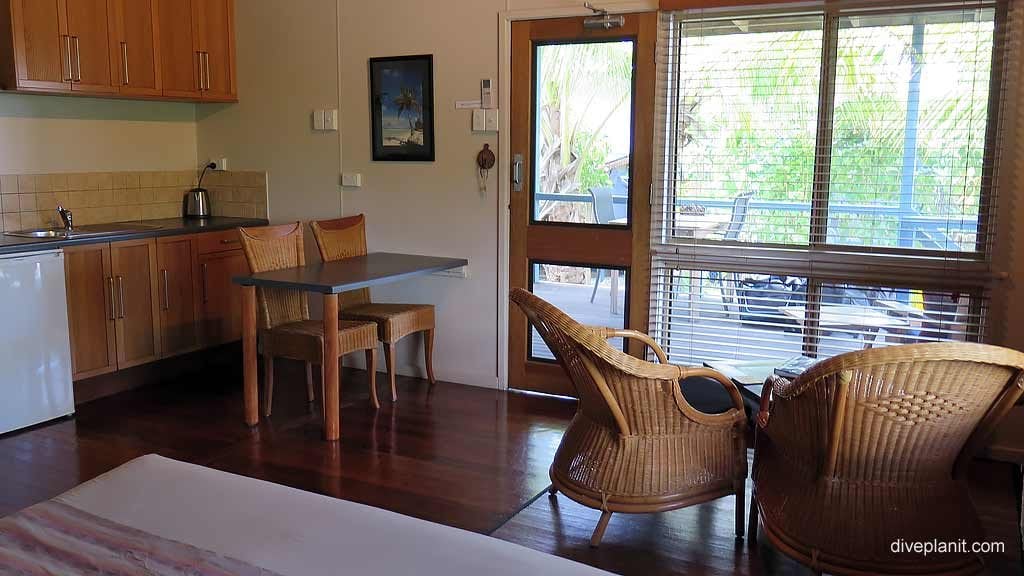 Facilities
| | | | | |
| --- | --- | --- | --- | --- |
| Training School Type: | SSI | | Nitrox Fill: | |
| Air Fill | | | Number of Guides | 2 |
| Gear Hire | | | Number of Boats | 2 |
| Gear Sales | | | Number of Dive Sites | 20 |
| Gear Servicing | | | Accommodation | |
What to expect
A dive day diving with Dieter pretty much runs like this:
8am get collected and driven to the Dive Shop (Dieter's house), sort out all the gear and load into the boat
9am depart from dive shop
9:30am launch the boat and head off to the first dive site
10:30am first dive, usually at least a full 60 min
11:15am out of the water, debrief and depart the first dive site to head to Direction Island for lunch
12pm lunch (see details below on the excellent lunch that Dieter provides)
1pm go for a drift snorkel in The Rip
1:30pm set off for the second dive
2pm on-site for second dive
3:30pm second dive finishes; out of the water, debrief
3.45pm set off back for West Island
4:20pm arrive back and load the boat back onto the trailer
4:45pm back to Dieter's, wash down the gear
5pm beer o'clock.
Dieter serves one of the most nutritious lunches I've experienced on a dive trip which, considering that there are no fresh veggies grown on Cocos Keeling Island, is impressive. Salads, cold meats and cheese platter, fresh fruit, olives, crackers, home-baked bread as well as hot soup.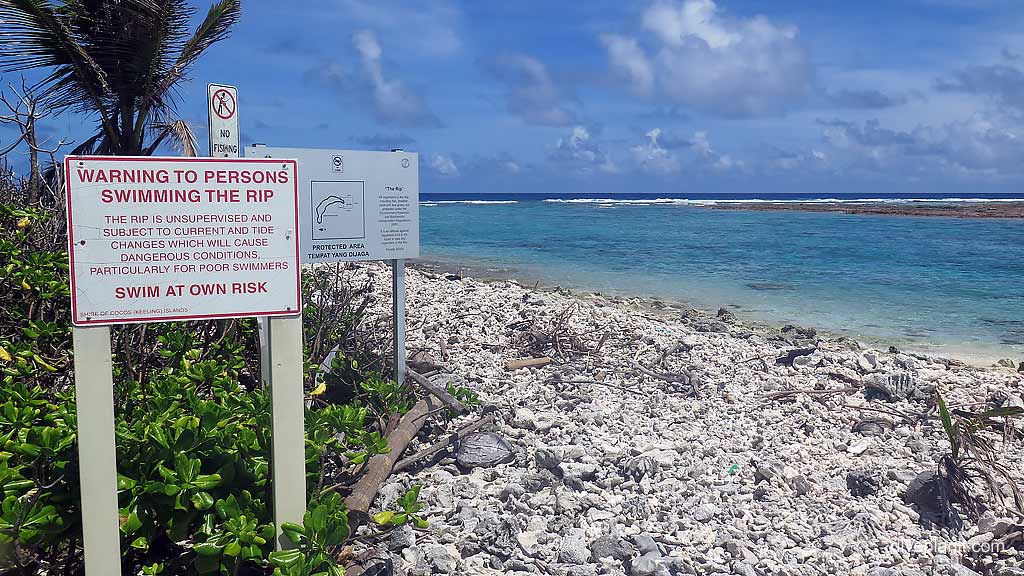 The Rip, in case you're wondering, is a channel where pristine Indian Ocean water flows into the lagoon. As you might expect lots of critters hang there. So it makes a great drift snorkel which you'll want to do over and over.
On the way out, or back or on the way to lunch, there's always a bonus: whether that's a swim with dolphins, or watching mantas from the boat, or a snorkelling around a shallow 'composite wreck'.
Pricing / availability enquiry