Fish up your Face is a campaign providing support to Greening Australia – the group tackling one of the biggest issues for the Great Barrier Reef: poor water quality caused by land-based run-off.
So can you help the Great Barrier Reef and you could also WIN a trip there!
To enter
Snap your best 'fishface' selfie and upload it to www.fishupyourface.com.au.
Do your bit to help the Reef by donating to our Reef Aid program
The fishiest face will win a trip for a family of four to the Reef including flights, five star accommodation for five nights and a tour to the outer reef.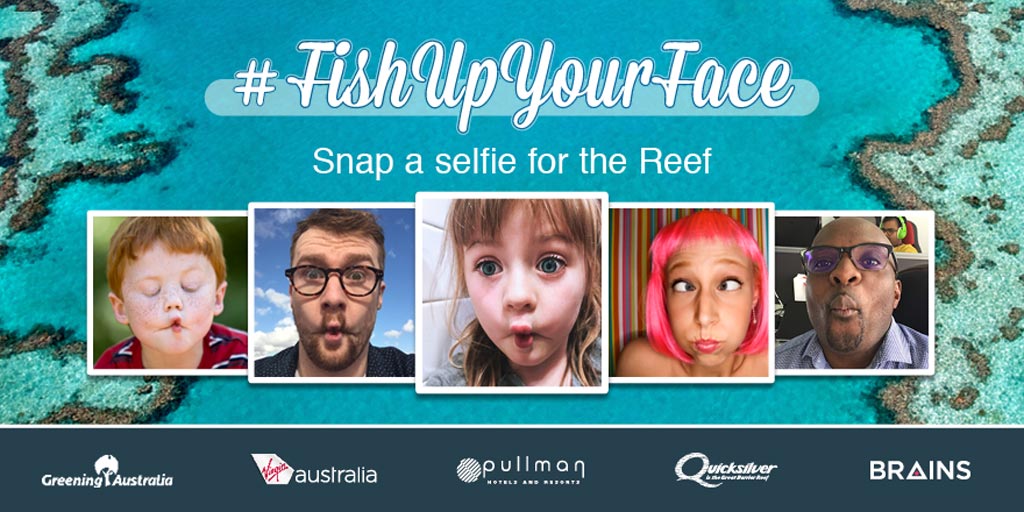 The Prize Trip
A trip for a family of four to the Great Barrier Reef, including flights with Virgin Australia and five nights, five-star accommodation with thanks to Accor Hotels at Pullman Cairns International AND a day trip to the outer reef to check out this beautiful natural world wonder thanks to the award-winning Quicksilver group.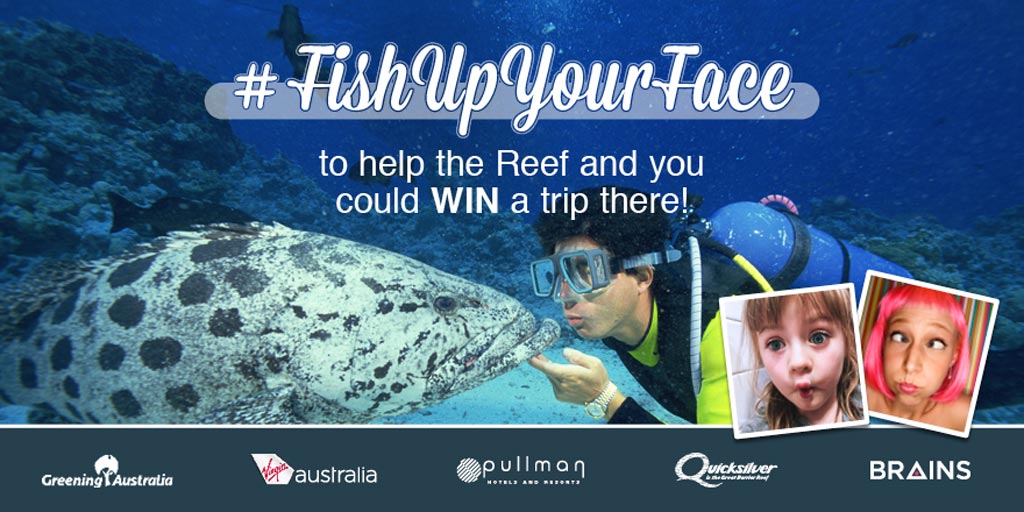 How am I helping the Reef?
Climate change is not the only major threat our spectacular Reef faces. Every time it rains, fine sediment and fertilisers are being washed from the land into its turquoise waters, choking fish and coral, creating algal blooms and weakening the fragile marine ecosystem. But there is a solution.
Unlike the global issue of Climate Change, this is a local problem that Australians can tackle on their own. Greening Australia have already commenced major projects to improve the health of the reef by restoring eroding gullies and rebuilding coastal wetlands. It's a very simple and effective solution, essentially restoring the landscape and coastscape to what it used to look like.
So join the fun and help save our Reef at www.fishupyourface.com.au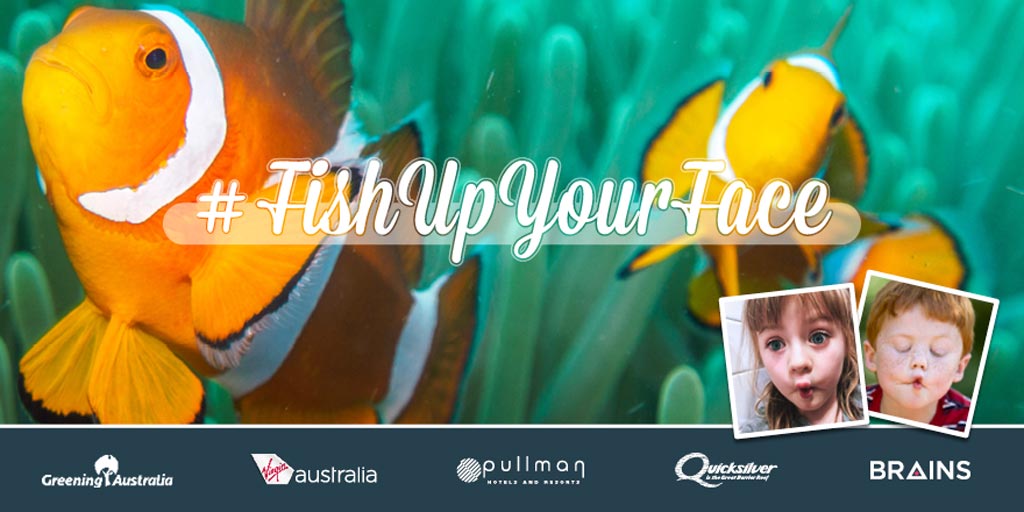 If you liked this post, you might also like: What's Good for the Reef is also good for business.
Here is the full length video of how Greening Australia are actually doing something for the Reef.