As we bob around on the surface wondering, in this 'Lost Diver Scenario' what is going to happen next, one of our diving companions, Katrina, turns to me and says: "Sometimes you can just tell from the start, can't you?"
This 'Lost Diver Scenario' could be more accurately be referred to as a 'Diver Has Pissed Off Scenario'. Katrina's assigned buddy decided that being a dive buddy wasn't for him, and so took off on his own, leaving our dive guide with no option other than to bring us all to the surface.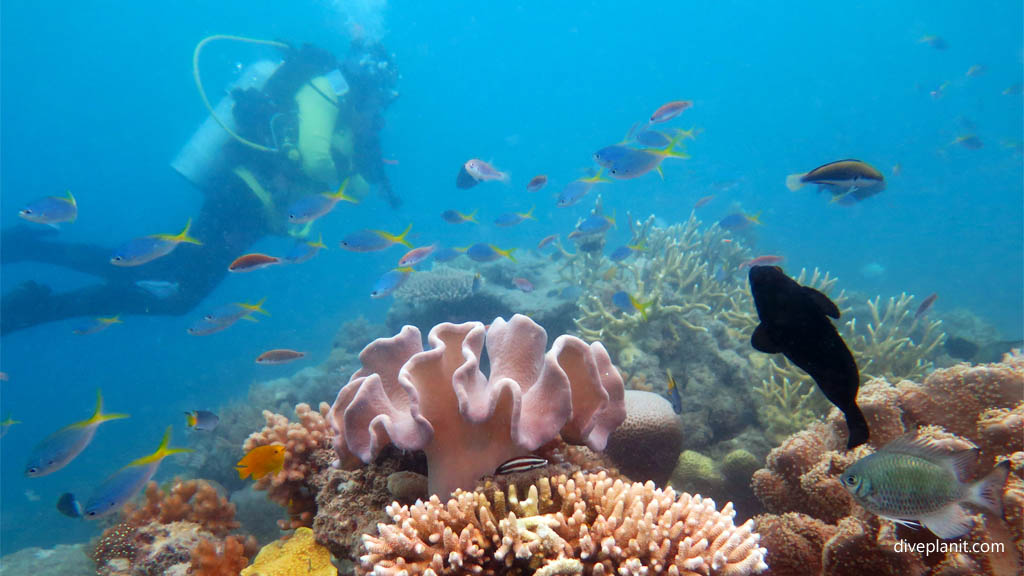 So how did we get here? About 25 minutes into a shallow dive off Hook Island in the Whitsundays, we came across a pair of blue spotted rays mating. Being such a rare sight, we all stopped to watch them for a while, but Katrina's dive buddy became bored with this spectacle after about, oh… 30 seconds – and disappeared.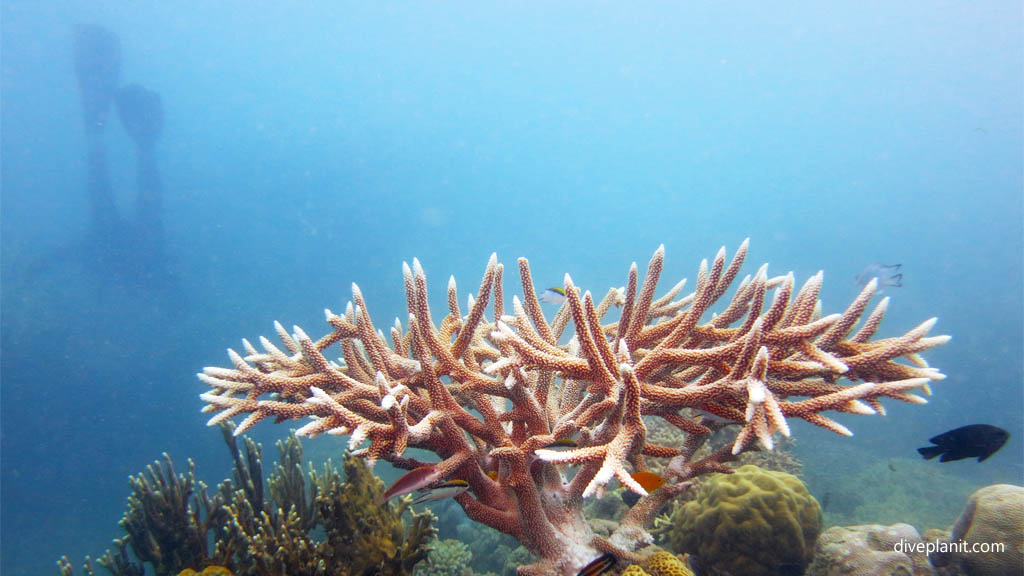 When we realised he was missing, we went through normal procedure: we looked around for a minute and then surfaced. We looked for bubbles. Nothing. So our apologetic dive guide called over the tender and went back down to look for him.
I often accuse my partner of being a bad dive buddy. He's usually so preoccupied taking photos, he seems to not notice where I am, or where our dive group is (he claims otherwise). He's now a shining example of a Good Dive Buddy in comparison to this guy.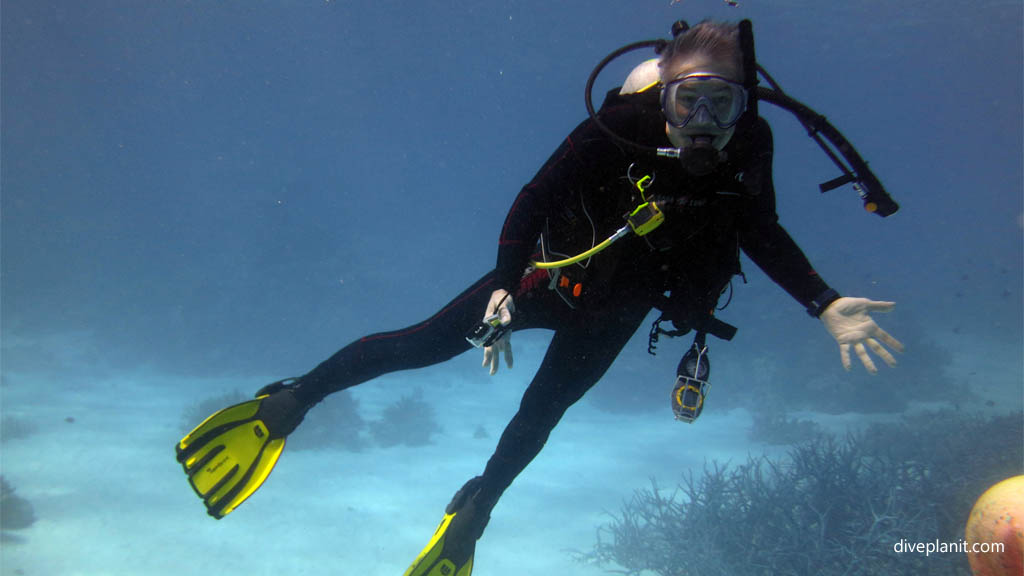 Never in my years of diving have I ever witnessed a diver simply take off like this.
But Katrina knew from the start something would go wrong. This is Katrina's first dive after a motherhood-induced hiatus of five or six years. After completing a refresher course at the resort swimming pool, she's taking her first plunge into the ocean in some time and she's already a bit apologetic, concerned that her air consumption may be faster than ours. Her husband doesn't dive, so he's stayed behind at the resort with their two young children.
Sensitive to the fact that her assigned buddy is not showing much (any) interest in being her buddy, she asks our dive guide if she could perhaps stick with her instead of with her assigned dive buddy.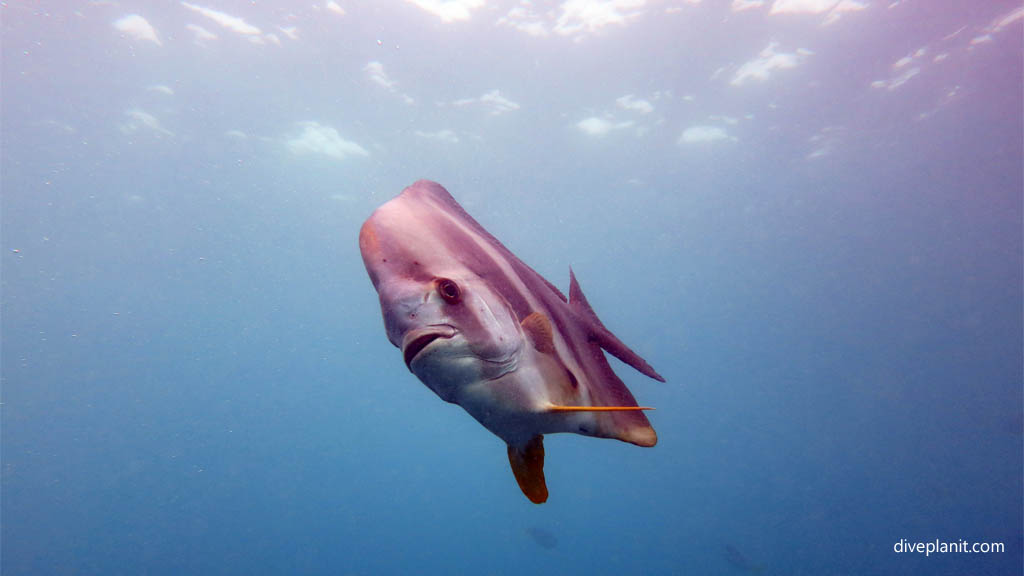 While our guide shows us Fish ID cards prior to the dive, giving us an idea what we might see, he spends his time looking at his mobile phone. While we are listening to the final brief at the dive site, he is taking selfies at the back of the boat.
Before we jump in he asks the guide if he can take off if the photographers (us) 'take too long' and is told clearly; "NO." Our guide instead suggests he stick with her and she will hurry us along if necessary.
But apparently we were all taking too long watching the copulating rays – a sight so rarely seen, even our dive guide (a long-time Whitsundays resident) is excited to see it.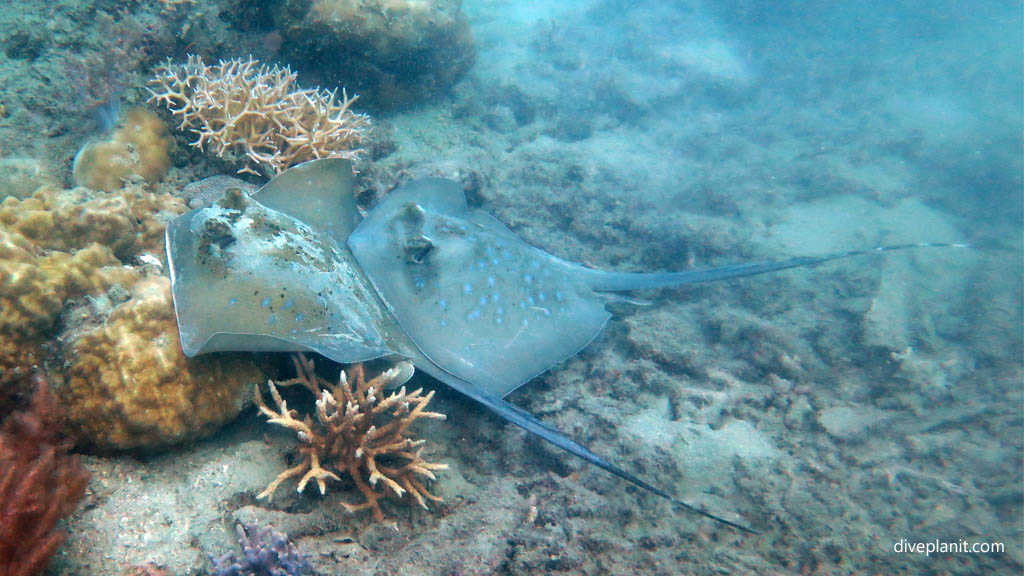 But it's not interesting enough for this guy. So off he went. Which brings us here, bobbing on the surface, wondering if our dive has been cut short by at least 20 minutes, or whether we will be continuing our dive once our 'lost' diver is found.
After a very long 10-minute period, he is found by our intrepid dive guide and brought to the surface, at least 120 metres away from us. Clearly he had no intention of trying to find us. The tender brings them back over to us, our guide jumps back in and our errant dive buddy is taken back to the boat.
As the tender disappears I can hear him grumbling; "I paid for a dive! That wasn't diving," and the skipper responding; "Mate, you were reminded of the lost buddy procedure before you entered the water. One minute is all you're supposed to wait before surfacing…"
They disappear out of our hearing and our guide, somewhat rattled, takes us back down to continue our dive.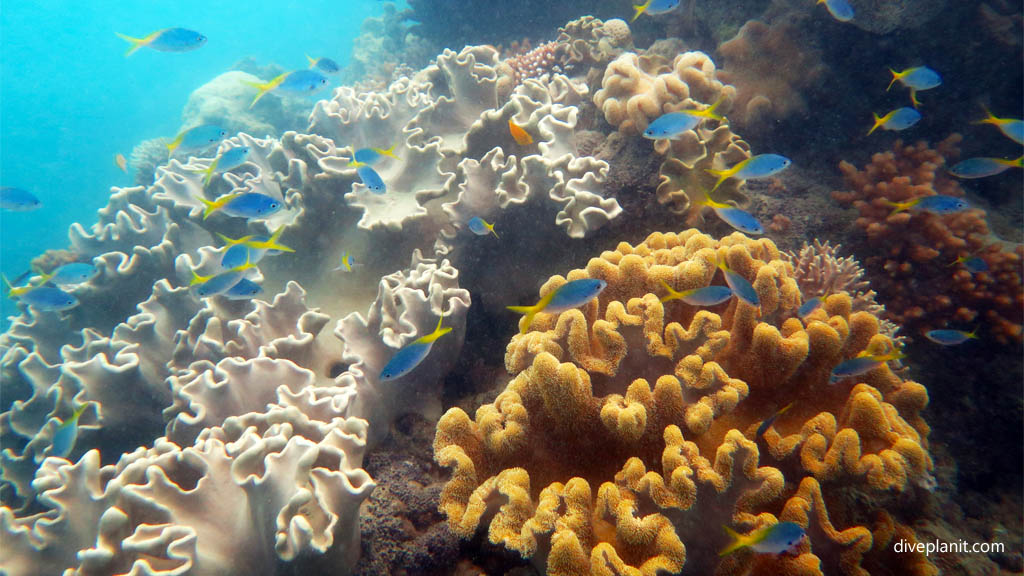 It's a very pretty dive site, a shallow coral garden with more blue coral than I've seen anywhere before. Despite reasonably poor viz (following two days of heavy rain) there is still plenty to be seen, with large schools of juvenile fusiliers and barracuda overhead, colourful nudibranchs and sea stars, coral trout and barramundi cod hiding under the coral overhangs, and large emperor angel fish darting about.
Overall, it's a great dive and we thoroughly appreciated our extra time underwater.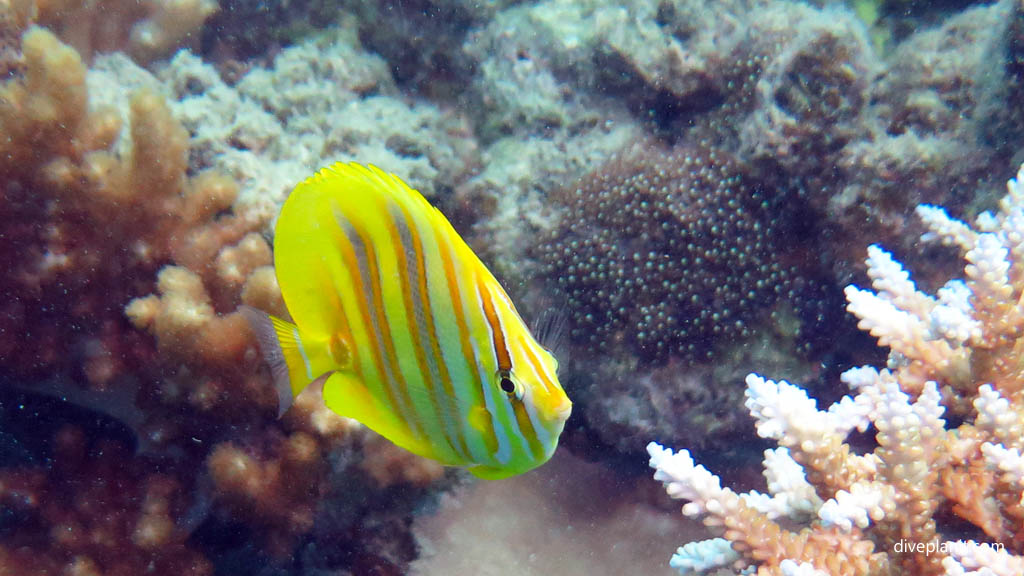 So what could we have done to avoid this scenario? Probably nothing. There were a few warning signs:
He wasn't paying attention during the briefing.
He asked if he could swim off on his own (he was told no).
In the first 25 minutes of the dive his partner was given only one (half-hearted) "OK" sign.
He didn't stick by his buddy in the first 25 minutes either.
You could call these warning signs, and indeed, his buddy flagged his behaviour with our dive guide, but no one expected this to happen, least of all our very experienced guide. In fact, she is to be applauded for managing to find him – over 100 metres away in poor viz – and then having the composure to continue with our dive.
So what are the repercussions? An incident report is mandatory and we all assist as much as we can with this. But what happens about the badly behaved diver? Is he reported to his chosen training academy? Unlikely, and even if he is – what would they be able to do?
Has this ever happened to you? We'd like to hear from you if it has.
If you're a dive instructor we'd like to hear from you too – what would you have done? Should the diver be reported for bad behaviour?