The long white beach of Whitehaven springs first to mind when the Whitsundays are mentioned and it's easily assumed that such terrain wouldn't yield much of interest for a scuba diver.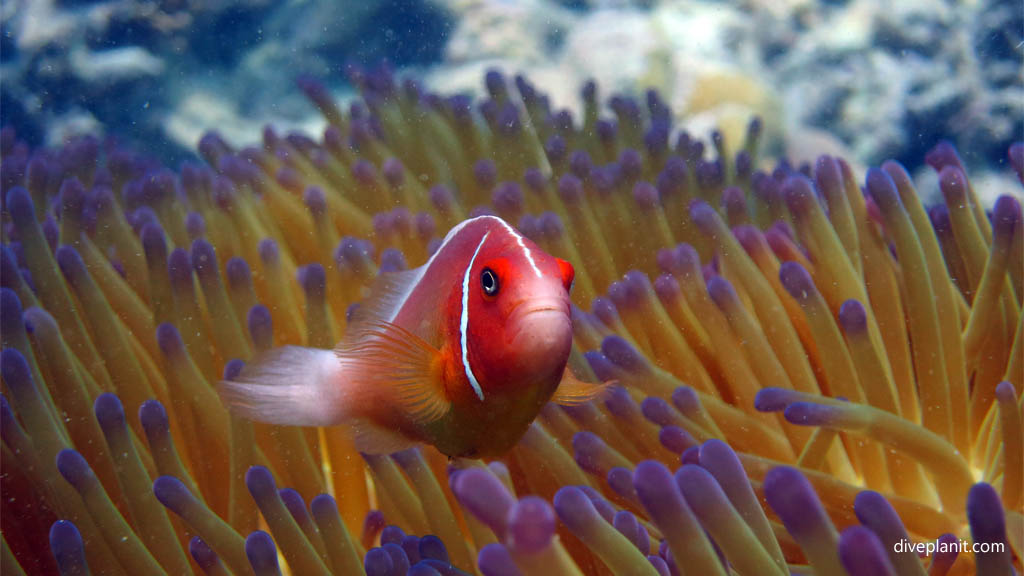 Well think again: the Whitsunday Islands are actually a collection of 70 plus reefs and islands, just 40 km inside the Great Barrier Reef, so not only are the local bays and reefs available for snorkelling and diving, the reefs of the Great Barrier Reef are visited by a number of boats on a daily basis.
Diving the Whitsunday Islands offers what's known as easy diving on colourful reefs, though a number of drift dives are available too. You can expect to see everything from singular clownfish to schools of parrotfish; turtles to reef sharks, nudibranchs to seastars, and almost every flavour of reef fish in between.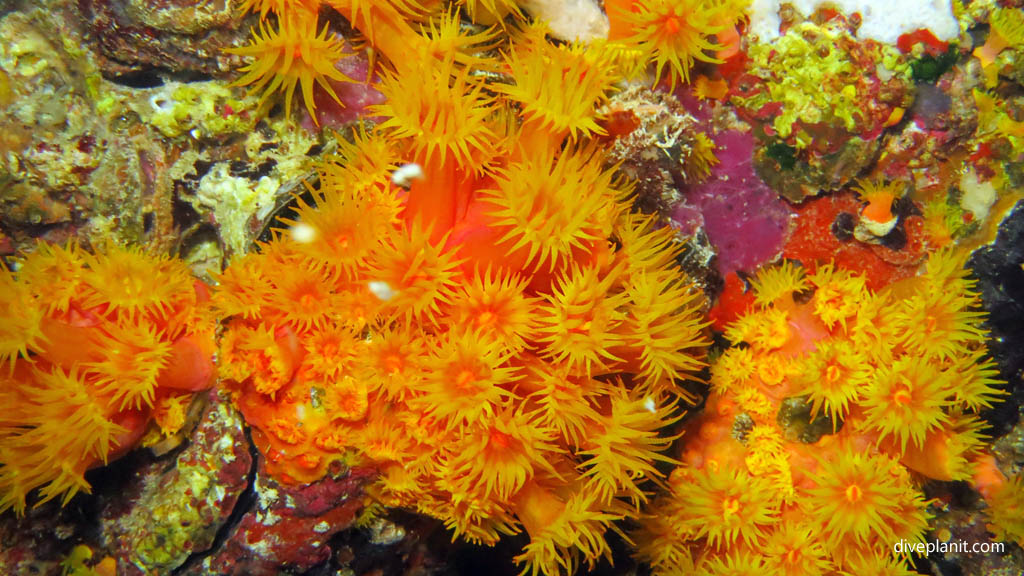 There are many different ways to dive around the Whitsundays too: you can do a half or full day's diving around the islands, a full days dive on the outer reef or even sleep out on the reef and get five dives in over two days.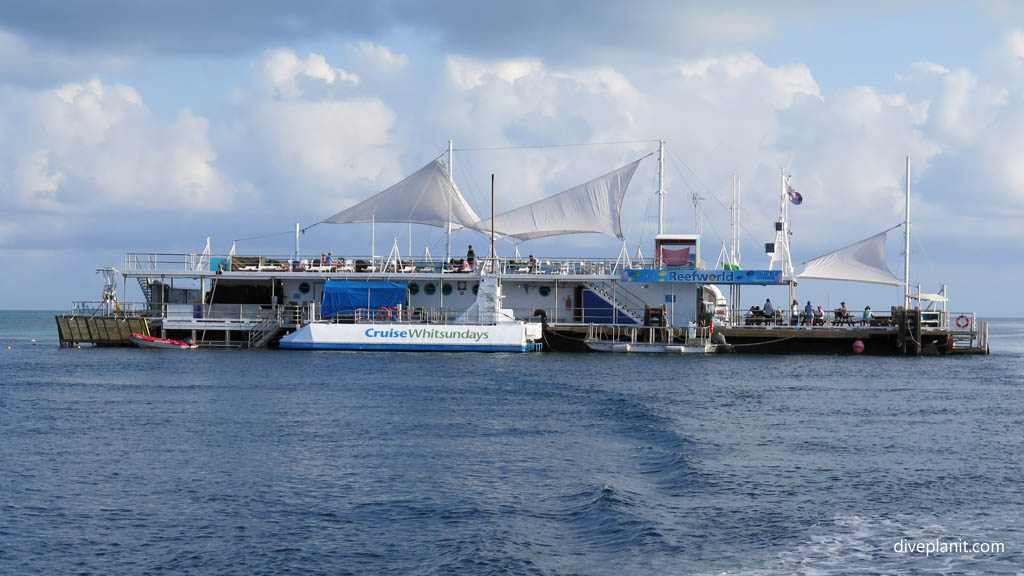 For those short on time try the half day snorkel and dive trip out of Hamilton Island with the Explore Group. Don't worry about the gear as they have everything you'll need including dive computers on the regs. All you need is your cert card and swimmers. In fact you don't even need that: if you're not certified you can do an introductory scuba dive – no experience necessary!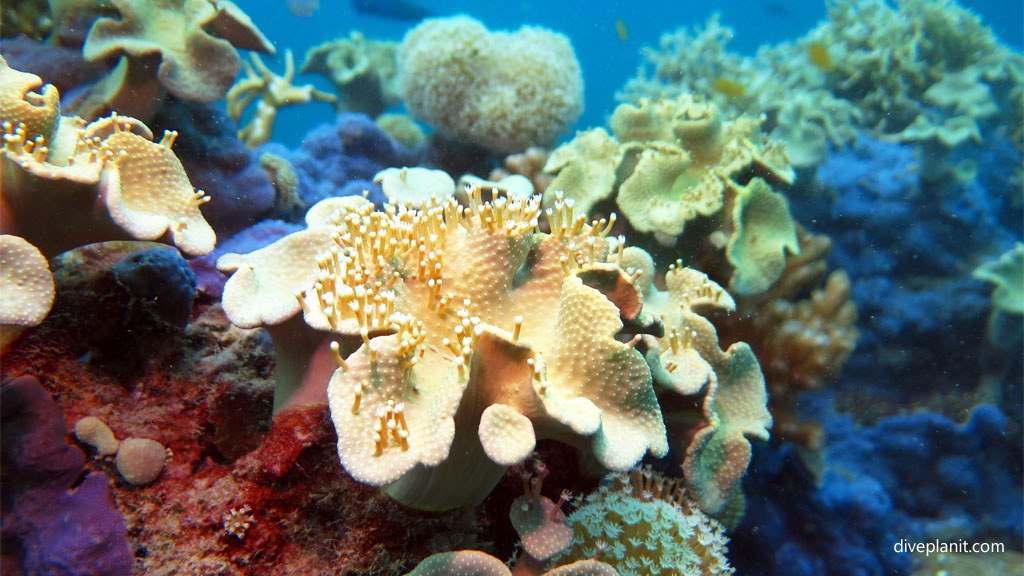 The Explore Group deliberately keep guest numbers well below capacity to ensure a more intimate experience on the Reef or dive site. Every trip includes a reef interpretative presentation or extensive dive briefing en-route during the cruise to the sites. They dive from two spacious boats, with dry air conditioned interior cabins up front, partially shaded observation deck and a generous dive deck astern. The hydraulically lowered stairs and rear platform that rests just below water level makes access to the Reef (and tender) easy and comfortable. Perfect for if you haven't dived for a while, and want an easy introduction back to the water.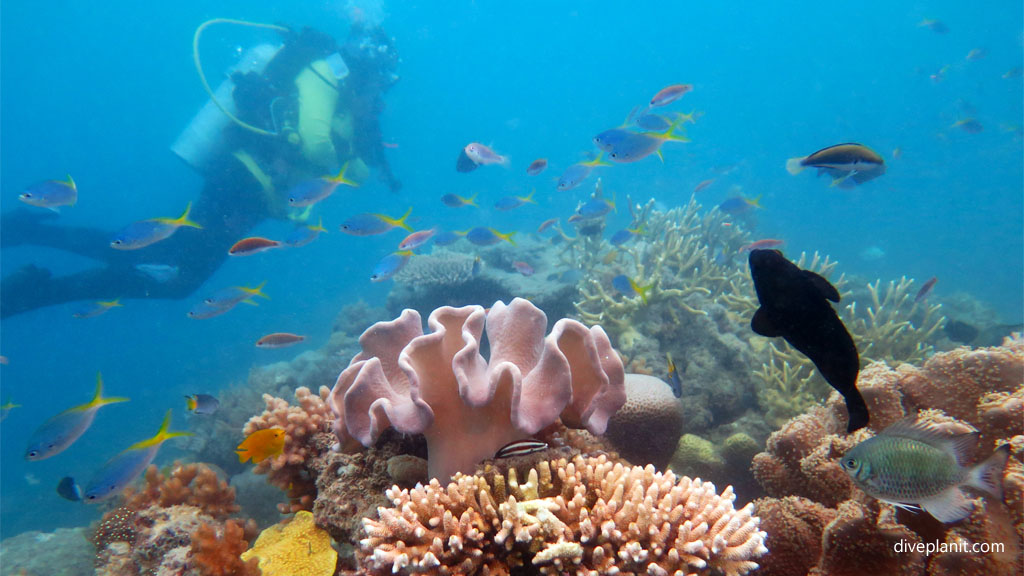 The Explore Group visit sites on Bait Reef – the closest of the Great Barrier Reefs – and their dive sites include swim-throughs, drift dives and what can only be described as a giant aquarium.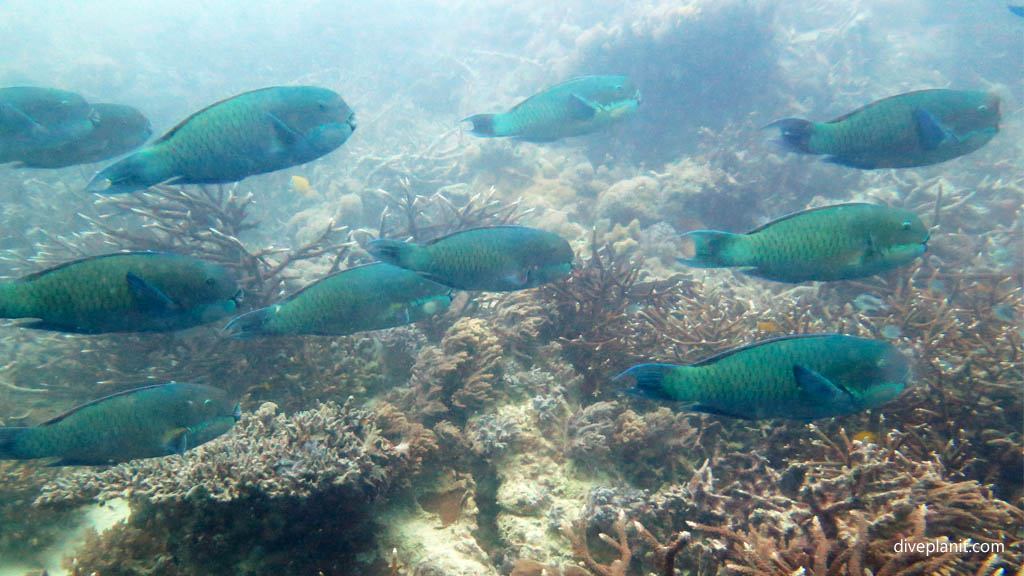 Cruise Whitsundays offer scuba diving from their platforms on the edge of Hardy and Knuckle Reefs. Starting at Airlie Beach, Cruise Whitsundays collect from Daydream Resort and Hamilton Island before arriving at their pontoons where all the activities are based. As well as the dive centre, there's no end of snorkelling gear, changing rooms, tables and chairs and even sun loungers. This is ideal for families especially if some just want to dive, and others want to stay dry but see the underwater world from either the semisubmersible or the underwater viewing areas.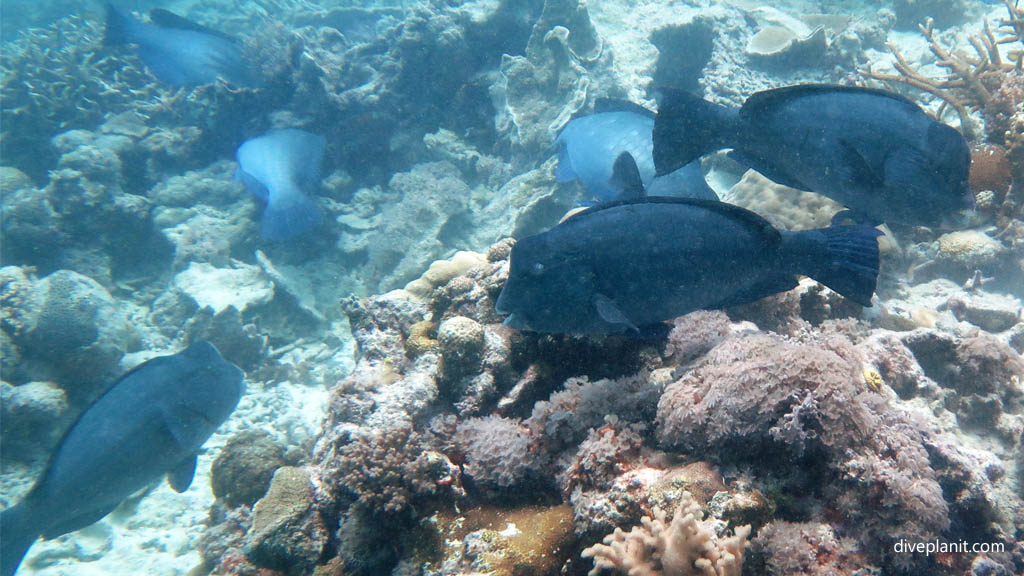 Diving Hardy Reef is also very relaxed. All the paperwork is completed on the trip out so when you arrive at the platform you can just gear up and go. If the tide is slack, you simply walk down the stairs to the semi-submerged platform where you can don your mask and fins sit down in one metre of water then hop off the platform and follow the ropes out of the reef edge.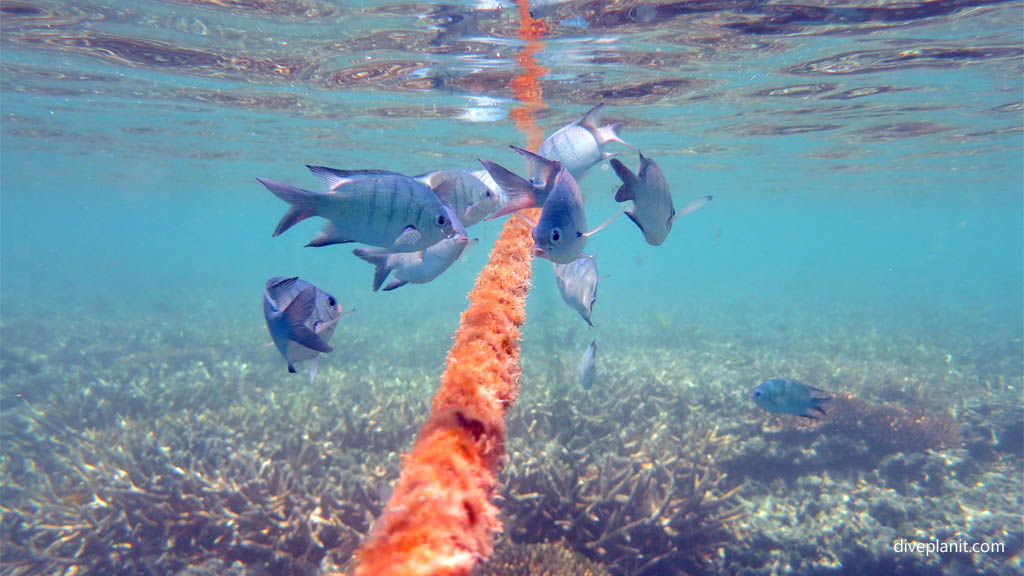 If the current is running a little you'll be taken on the tender to a point on the reef wall north or south of the pontoon so you can slowly drift back in a no-finning-required kind of dive.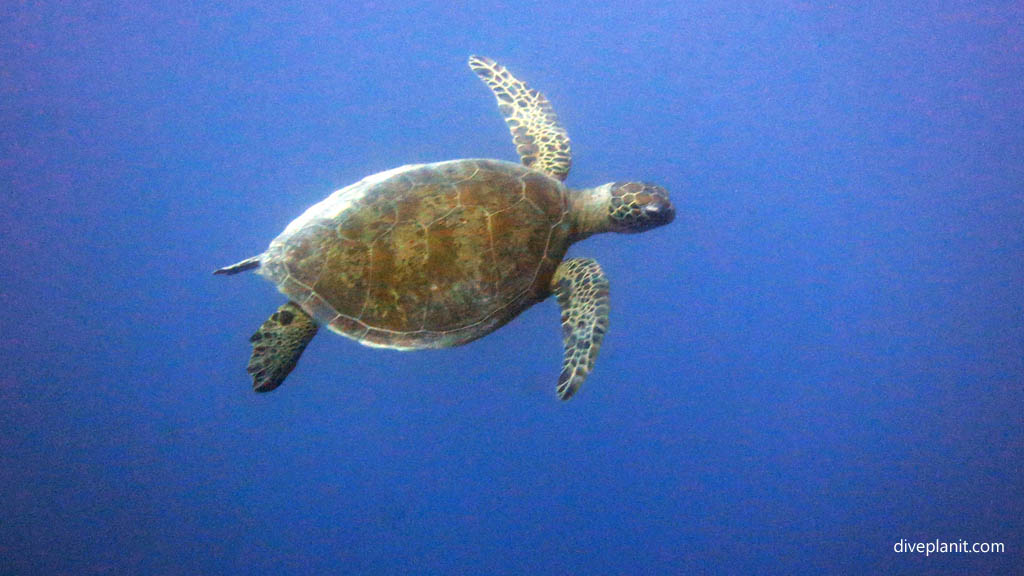 What will you see? Well apart from the myriad of angels, butterflies, clownfish, damsels and schools of yellowtail Fusiliers each of my five dives had their own highlight: the first was the number of giant clams all along the dive site. The second was the pandemonium of parrotfish that schooled passed us – literally a hundred or so parrotfish. (It was spring so maybe they were aggregating to mate?) The third was the night dive third with its bright red fire urchin and the Queensland Groper we stumbled upon which gave us quite a fright as he appeared – as big as us – from out of the darkness. Dive four was watching a Titan trigger and a blue semicircular angelfish warily, but politely sharing a scrap of something they discovered. Dive Five was the dozen or so Bumphead Parrotfish who came tumbling by scraping and scratching at the boulder corals.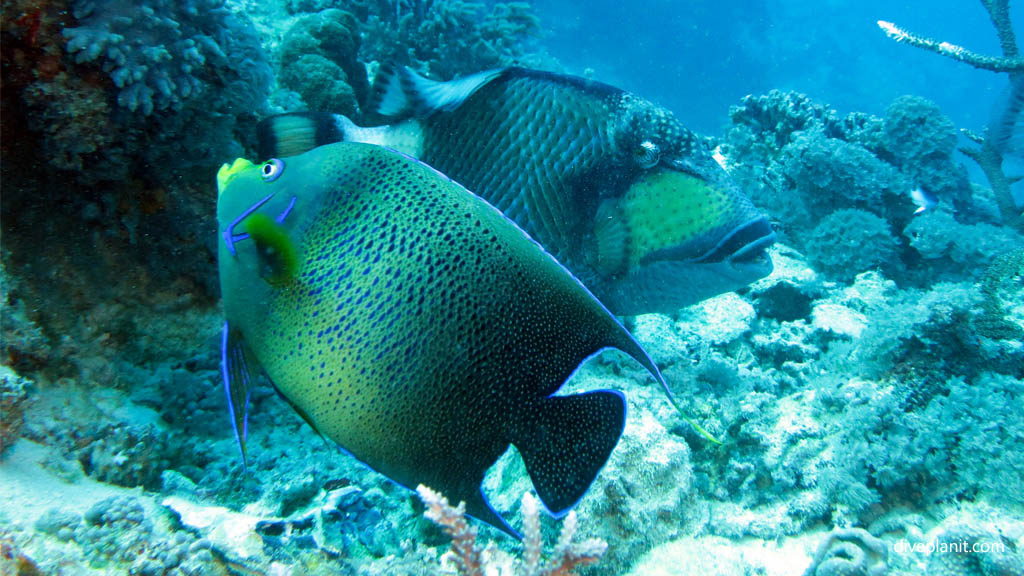 Diving in the Whitsundays makes a great alternative to the hustle and bustle of Cairns. Both Hamilton Island and Airlie Beach cater for all types: young party animals to seasoned divers who like to be well rested before they dive the next day.
The accommodation is plentiful from backpackers, comfortable hotels to luxury apartments which can work out quite affordable if you go in a small group and fill every bed.
There are plenty of great eateries too: Cactus Jacks has excellent Mexican, Fish D'vine – I think you can guess that – not to mention its famous Rum Bar with over 400 different rums. If you're more of a beer person then try Denman Cellars with its 150 beers at the Boathouse right next door to the Cruise Whitsundays ferry terminal. If you can't decide what you want to eat then go to Capers on the Esplanade as it offers a wide choice of cuisines in a casual setting right opposite the beach.
There are plenty of transport options too: Cruise Whitsundays run regular ferries between all points: Port of Airlie, Hamilton even Daydream Island and the outer reef.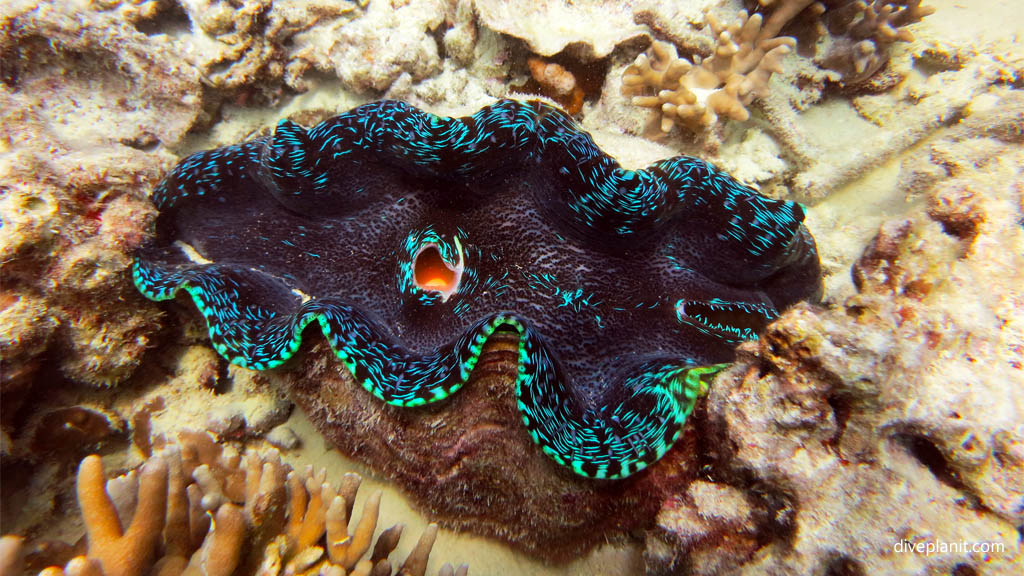 If you liked this post, you might also like ReefSleep – the Great Barrier Reef Sleepover.